Meet The Team: Customer Success Associate, Luke Dowling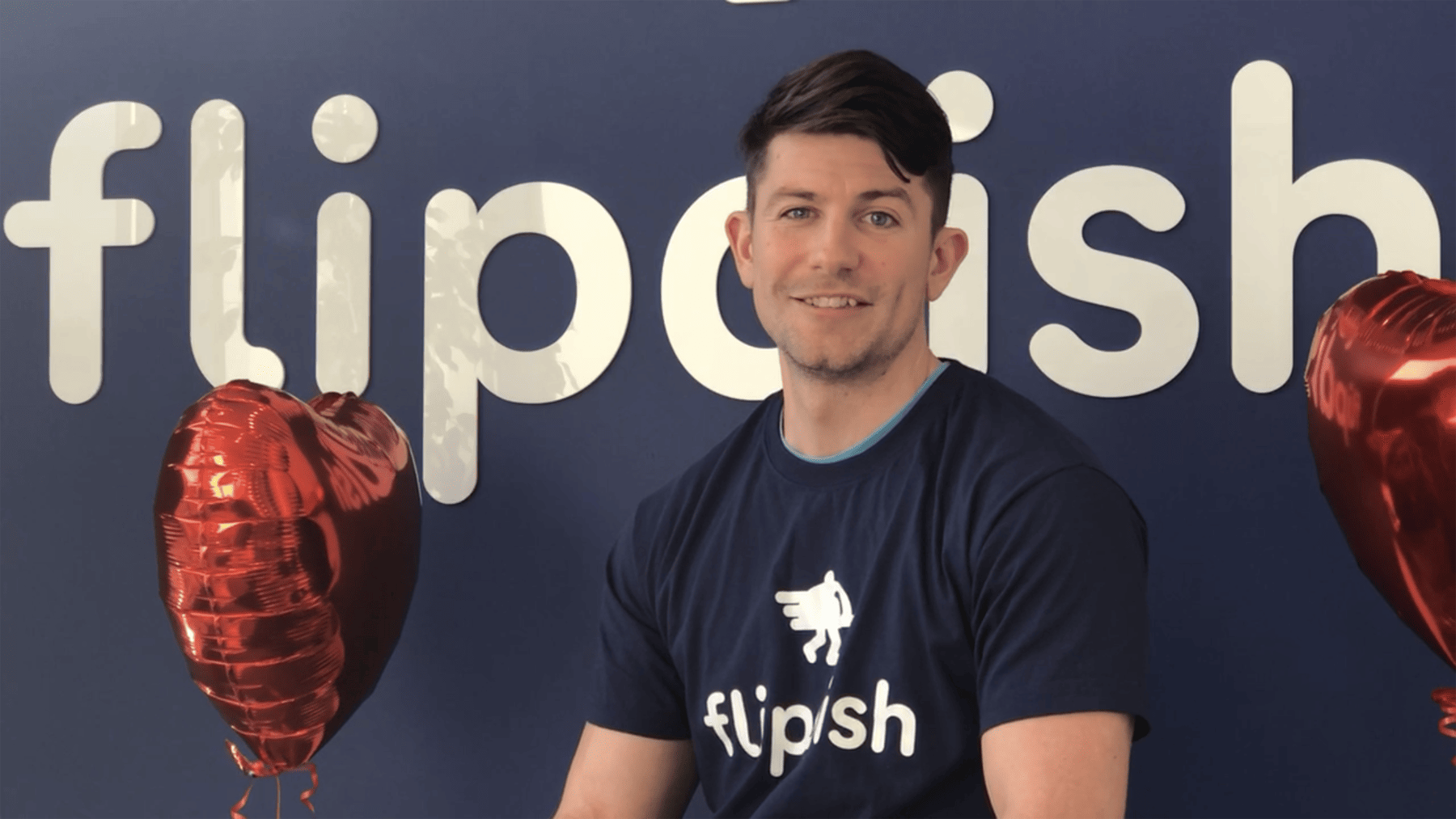 Name: Luke Dowling
Position: Customer Success Associate.
Years (or months) with the company: 8 Months
Nationality: Irish
Languages: English
Favourite takeaway food: Mexican


What was your journey to joining Flipdish?
"I was working happily in my previous job which was a small start up but always had this niggling feeling that I was missing out on the full work environment experience. I found myself casually searching through Glassdoor for job offers with no real intent on actually applying for any and I had got to the phase where each job offer was almost identical to the last. Until I saw the role for customer Success Associate at Flipdish.
I read up on the staff reviews of the company and there wasn't one negative thing said about the company, which is very rare to see on Glassdoor. I did more research into the company and saw that Flipdish used to be a small start up but was going through a rapid expansion so I felt it was the best of both worlds, the excitement of a start up with the full work environment experience.
I applied for the position and got a call a week later from my soon to be new manager Heather! We had a quick chat so that Heather could suss out that I wasn't some sort of weirdo and once that was clarified I was asked to the first round of interviews which was a video call.
I was, of course, really nervous as I was joining in on the video call. I was expecting it to be incredibly formal from the get go, as all my previous interviews had been in the past but i was pleasantly surprised to be greeted by Heather and my now colleague Chelsea who from the very beginning made me feel relaxed by just chatting and getting to know each other before any of the formal questions began. The transition from informal chat to the actual interview was seamless so before I knew it the interview was over and I was being invited to the 3rd round of interviews in the office in Sandyford!
For my 3rd and final round of interviews I had to prepare a PP and role play a meeting with an existing customer and convince them to start doing deliveries, amongst other objectives. This was challenging and very daunting at the time but looking back now it really forced me to put myself in the role of a customer success associate and in doing so made me want the job even more as I came to realize its the job I wanted in a field I was excited to work in. Needless to say I got the job and have been working away happily for the last 8 months overcoming new challenges and learning new skills everyday"


What stood out to you about Flipdish when job hunting? Why did you join?
"Flipdish stood out to me because it was the perfect blend of the excitement of a new startup but it had the established work environment. I loved my old job and the people I worked with but there were 9 people in the company and on an average day there were 4 of us in our tiny little office. I'd been there 2 years and just felt I was missing out on working in an environment with a buzz around the office and a social aspect to my career. From what I researched and read about Flipdish they seemed to see the importance of creating a healthy balance of work and fun. My interview process only strengthened these perceptions I had so I knew it was the job I really wanted."


What team are you currently on and what are some of the most interesting aspects of your role?
"I am on the Customer Success team and the most interesting aspect as to be my interactions with my customers. Every phone call is unique so the sense of tediousness you may get from other roles never sets in. Each customer has their own view on how to run a successful business so you can learn from your customers as well and apply their knowledge for some of your customers that may be struggling.
Working in a field that is constantly changing, bending and reshaping itself in the IT aspect to cater to new needs means it's never a dull day and just when you get complacent in your knowledge of the system a new feature is released that you need to know inside and out!
Playing a big part in shaping the system is really interesting but also a big responsibility. It is up to everyone to give feedback but as a Customer Success Associate we are a direct link from our customer to our product team so the responsibility lies with us that if there is an aspect of the system that is not up to scratch or that is crucial to the expansion of the system then we have to make it happen, much to the annoyance of our product team who get hounded on a daily basis. "


What does your average day look like?
"An average day in customer success is hard to pin down because no day is ever average or predictable. In an environment that is constantly expanding and changing the predictability of a day goes out the window. If I had to though.."
First thing is to check your calendar and see what meetings you have for the day.
Reply to all WhatsApp and emails from the previous night as this is when issues arise and ideas come to light from our customers.
Check and see what customers have a high rate of rejected orders to make sure there are no issues with the system
Work your way through your Pipedrive Tasks that you have meticulously planned out for your week. Just some of these tasks will incorporate
Welcome calls
Accessing Google business pages/Facebook
Updating Google business pages
Enabling marketing campaigns
Answering customer queries/providing general advice"


What excites you about the Flipdish product?
"The fact that it is so versatile and can be used in many different aspects of business. It's not just for fast food takeaway. We can mold the product to cater for butchers, catering services and much more. The opportunities are endless really and I can't wait to see what the product will look like a year from now as it has changed so much in the short time I've been here."


What principle or value have you carried with you along the way and where did you first hear it?
""If I say I will do something, I will do it" I think I first heard it from Heather but I've heard it countless times since. I think it's not only a key value but a key trait to have as a person. It is something to say to yourself before you agree to something because when you first start at a job you want to please everyone and you say yes to everything. This benefits no one as you will inevitably let someone down as you didn't manage expectations and also stops you from being your own worst enemy by overloading yourself."


What's the most valuable lesson you've learned that you'd share with someone beginning their Flipdish journey?
Don't be a Hero! Ask for help when you need it. You have a team around you who have years of experience and it would be a wasted asset not to avail of it. Asking for help shows that you respect and trust your team to help you.


What three words would you use to describe Flipdish?


That's

why

I

joined

Flipdish

- and

why

you should too. Come work with myself and the rest of the Customer Success Team in Dublin, London, Paris, Berlin, Barcelona and New York. We're looking for talented teammates to help us grow. Take a look at all of our open roles on our Careers page.