How a self-ordering kiosk can send your restaurant profits soaring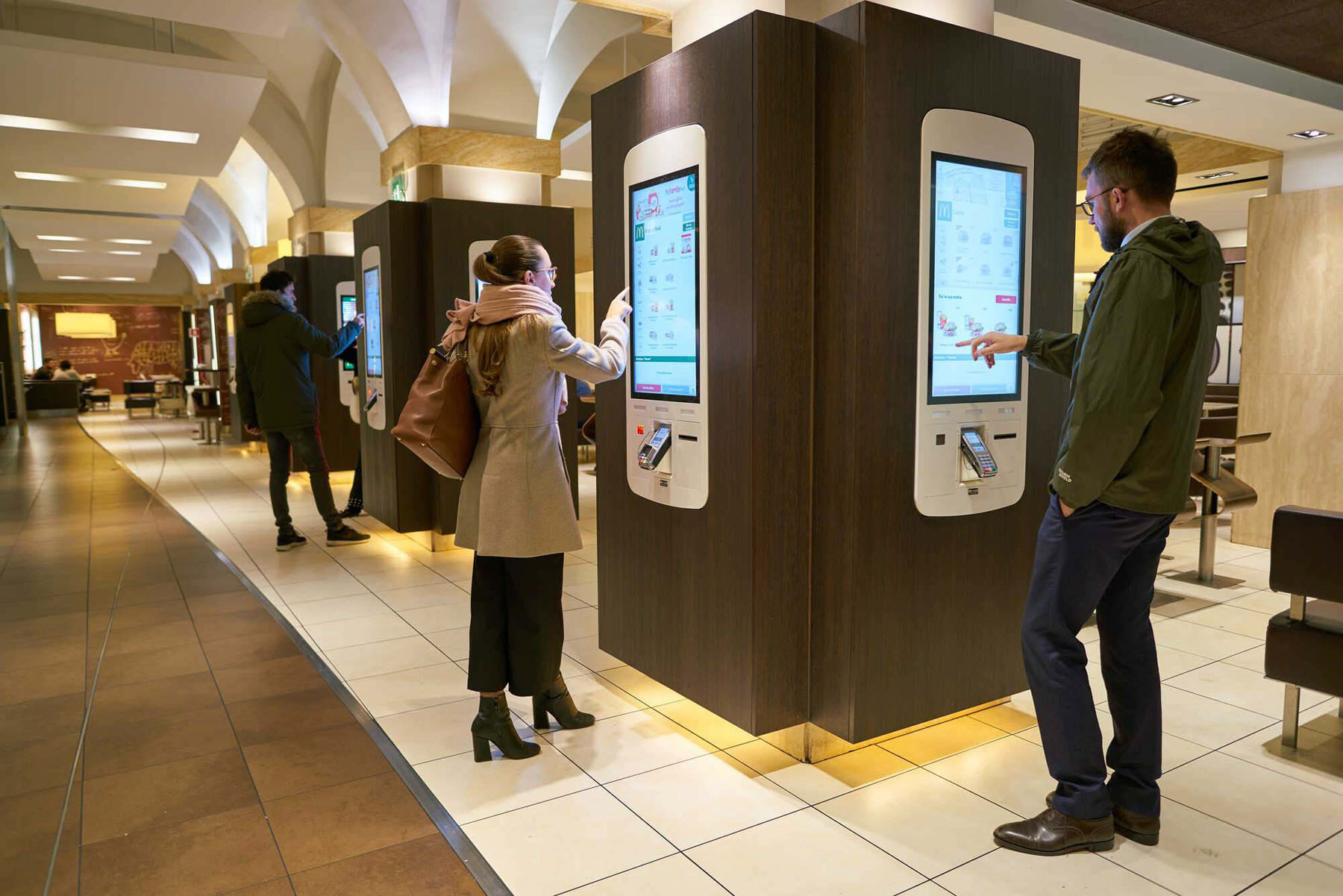 Many of your customers don't want to talk to you. Harsh, but true...
In 2018, 28% of customers in the US used a self-ordering kiosk in a quick service restaurant. So no matter how hard you try to help your customers, many will simply want to help themselves.
A growing number of restaurants, beyond the large US fast food chains, are now investing in self-ordering kiosk technology. These include ghost kitchens, virtual restaurants, one-off restaurants and smaller chains, as the data shows kiosks increase efficiency and basket size while reducing queue times.
Mcdonald's has been testing self-ordering kiosks in its franchises for over a decade and is fast rolling them out across all its locations. They began rolling out self-ordering kiosks in US locations in 2015 and haven't looked back since. By 2020, most of the fast food chain's 14,000 locations will have self-ordering kiosks installed. Other major chains that have gone the self-ordering kiosk route include Burger King and Wendy's.
It's simply no longer a trend that the hospitality industry at large can choose to ignore. Self-ordering kiosks are here to stay.
So how can a self-ordering kiosk help grow your restaurant profits?
Self-ordering kiosks increase basket size

Restaurant kiosks encourage customers to buy more food. A lot more. Orders at a self-ordering kiosk average 20% - 30% more than a traditional transaction at the counter.
Maybe it's that customers feel less hurried to choose their food. Or perhaps they like being presented with all of the different menu options but feel less pressured to buy more than they would if a person behind a till was asking them. Kiosk touchscreen technology appeals to the growing market of younger, tech-savvy customers who are used to mobile-friendly ordering apps.
Some people find ordering at a kiosk less intrusive than speaking directly to a person behind the counter. This is especially true for millennials. Picture it, you want to order the McTriple Bacon Extreme but fear eyeballing the counter staff as you say the words. At a self-ordering kiosk, customers can order any size burger with any number of extras without the risk of being judged.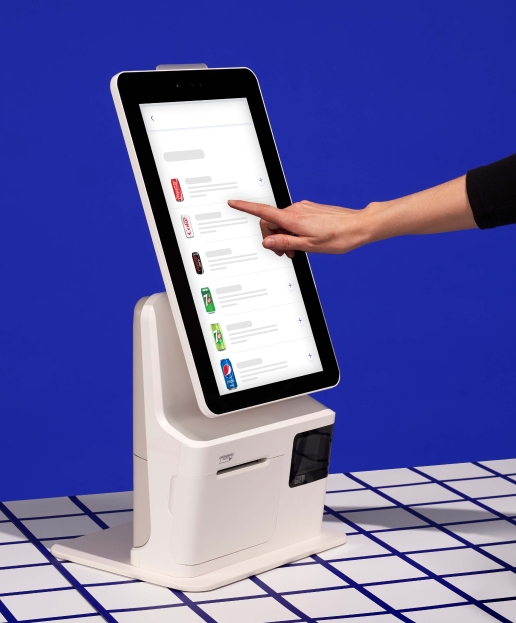 Self-ordering kiosks come with an in-built marketing specialist

When you install a self-ordering kiosk in your restaurant, every transaction is captured by your very own in-built marketing specialist.
It's easier to add fries to your order. Or extra toppings. Or a large drink. When testing self-ordering kiosks in their franchises, McDonald's found that 20% of customers who didn't initially want a drink would decide to buy one when presented with it on a self-ordering screen.
Self-ordering kiosks in a restaurant can also capture key customer data which can be used to track customer behaviour and nurture loyalty.
More orders. Less queuing.
Let's face it, nobody likes waiting in queues.
On the upside, you have a long line of people who want to eat your food. But customers who have to queue to place an order with counter staff will quickly tire of wasting their time at your restaurant. They will simply decide to eat elsewhere, no matter how good your food tastes.
Self-ordering kiosks can drastically reduce the size of queues in your restaurant, which is crucial in providing a positive customer experience.
Giving your customers a positive experience is important now more than ever and reducing queues will inevitably make your customers feel more positively about your restaurant.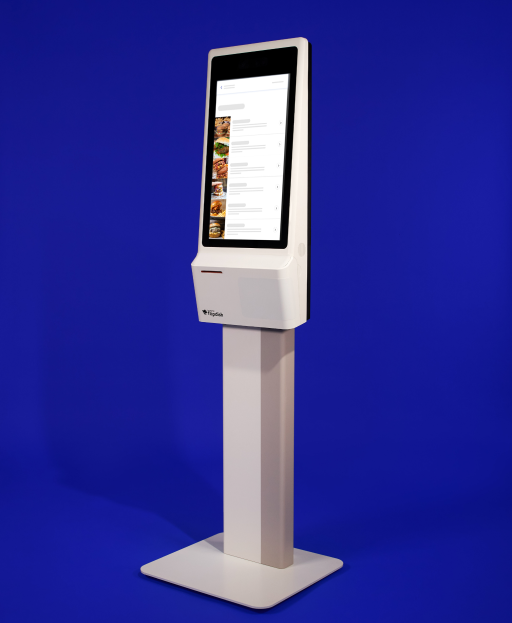 Self-ordering kiosks improve customer experience
No matter how well you train your staff there is always the risk of human error. Mistakes happen but they can potentially cause a customer to become frustrated or disappointed with your service and choose not to return.
Self-ordering kiosks are the perfect extra employees. They are accurate and efficient. They are extremely loyal and won't ever quit. They have become especially helpful in dealing with restaurant labour shortages.
Self-ordering kiosks eliminate human error in your restaurant and can also provide an avenue for customer feedback.
Restaurant technology is advancing rapidly. Having the best of it will allow your employees to work more efficiently and help to eliminate errors or frustrations. Common questions asked about self-ordering kiosks include:
What is a self-ordering kiosk?
A self-ordering kiosk is a digital touchscreen machine that allows customers to order their food and drinks by tapping the menu items on a screen instead of speaking to a person behind a counter.
What are the benefits of a self-ordering kiosk?
A self-ordering kiosk in a restaurant increases efficiency and basket size while reducing waiting times for customers.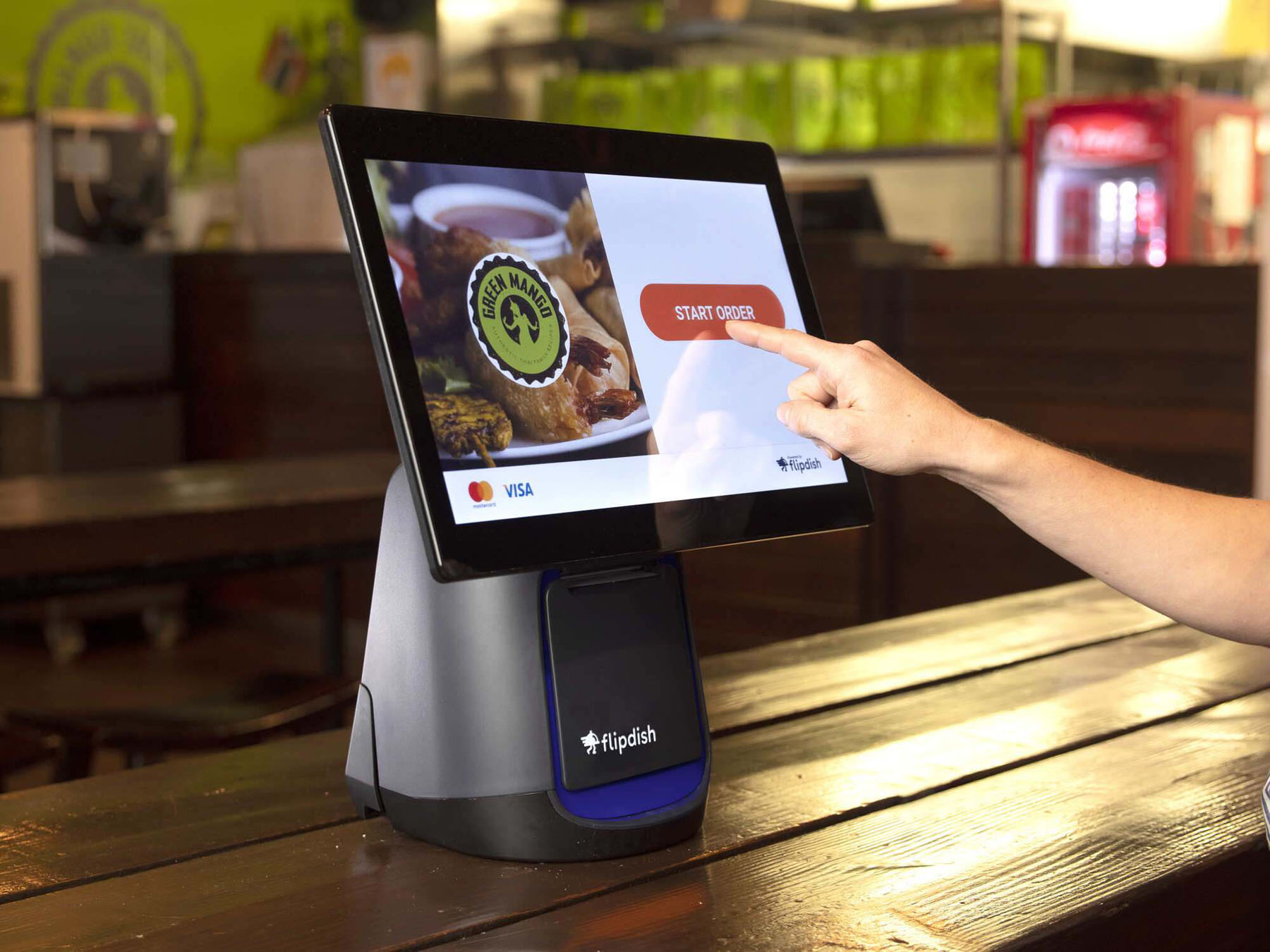 Want to learn more about Flipdish self-ordering kiosks?
Talk to Sales