SMS marketing for restaurants to get more online orders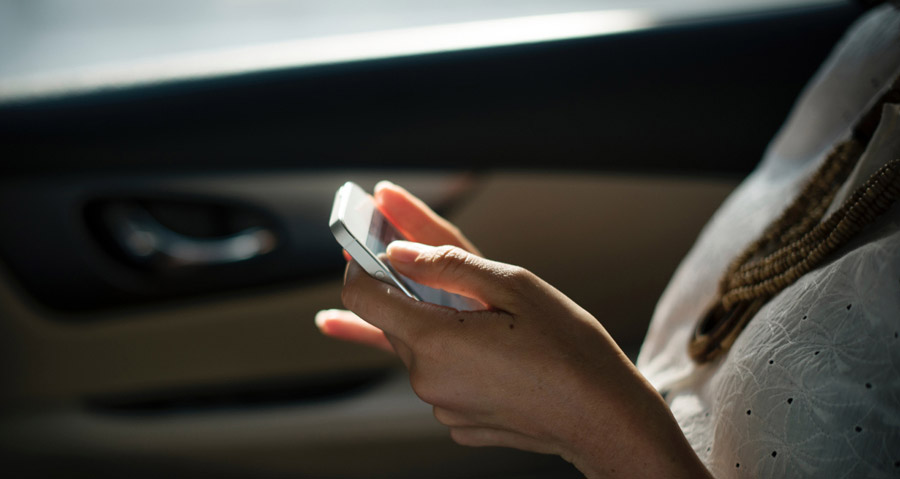 While it might not be the most glamorous of restaurant marketing techniques, SMS marketing for restaurants is a highly effective, cost-efficient way to engage directly with loyal customers.
And although it's less talked about than say TikTok marketing or influencer marketing, studies show it's growing in adoption. A survey of over 1000 business owners found that, in 2022, 55% of businesses sent a text to a customer using an SMS marketing service, up 27% from the previous year.
But how can you use restaurant text message marketing to better engage your customers and drive online orders?
Read on to discover:
What is SMS marketing for restaurants?

The benefits of restaurant text message marketing

How to increase online orders with SMS marketing for restaurants
What is SMS marketing for restaurants?
SMS marketing for restaurants involves sending text messages to your customers to provide information and drive them towards a specific action. For example, clicking a link to your online ordering website or app, or joining your loyalty program.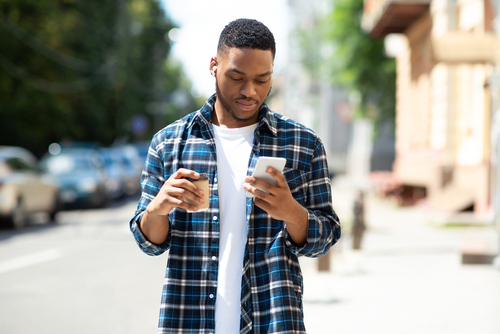 Restaurant text message marketing is particularly effective because it reaches your customers right in their pockets and has high levels of engagement – especially when compared with email marketing and other forms of digital marketing for restaurants.
The benefits of SMS marketing for restaurants
With so many restaurants focusing on email marketing, social media marketing and other tactics, text message marketing isn't always a priority – but this means consumers are ready to engage. A survey by attentive.com found that 91% of respondents were open to recieving brand comms via SMS.
The willingness of consumers to engage with brands via SMS makes it a highly impactful tool leading to a host of benefits for restaurants willing to give it a go.
High open rates
Various sources tout open rates of over 90% for SMS messages. When you consider that Hubspot says a good email open rate is 21%, the difference is astonishing. Text messages are more immediate, they are more likely to be read and they are therefore an excellent way to quickly engage with your customers.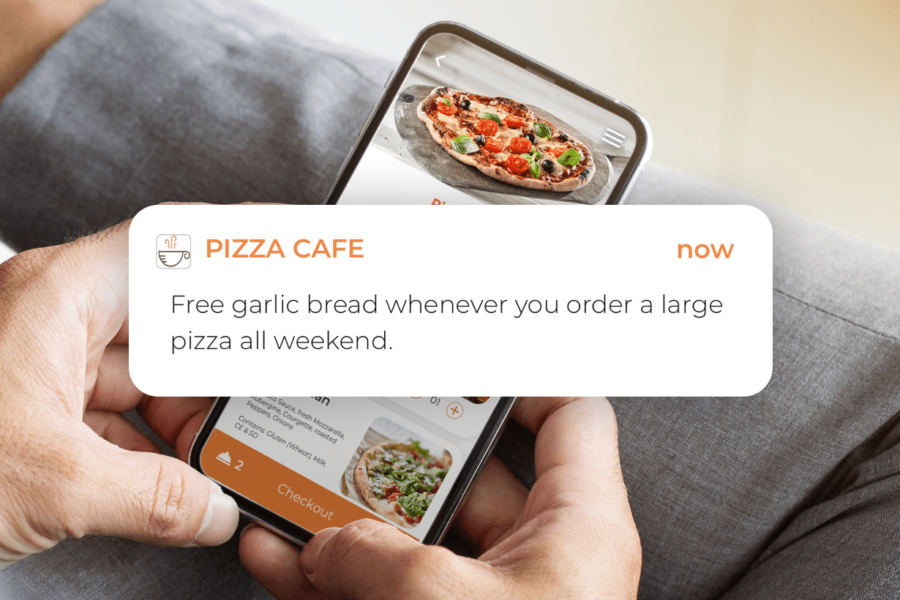 Good engagement
Not only are text messages more likely to be opened in the first place, they also have a higher chance of getting a response or driving action. Research shows that average click-through rates (CTR), a measure of how many people take the desired action on receiving a marketing text, are around 19% for text messages, compared to just 4% for email marketing.
Low cost
Text messages are short and snappy to write and cheap to send out en-masse using text message marketing tools. That makes SMS marketing a high-impact, low-investment marketing tactic for restaurants.
5 ways to increase online orders with restaurant SMS marketing
Text message marketing is a great way for restaurants to drive more online orders. After all, the customer already has phone in hand when they receive the message. So it's just one more step to get them onto your ordering website or app.
Here are five ways to drive traffic to your online ordering site and increase online orders.
Get the timing right
Text message marketing is all about an immediate, direct response, which makes the timing of your messages all-important.
According to 2022 stats, 95% of text messages are and responded to within three minutes of being received. You don't want to be sending out an offer for a discounted breakfast at 10pm and you don't want to irritate customers by sending a message in the middle of the night.
By analysing your ordering data to find ordering patterns, you can determine the optimum times to send out specific offers. Friday night orders taking a slump? Send out an offer code to get your best customers re-engaged.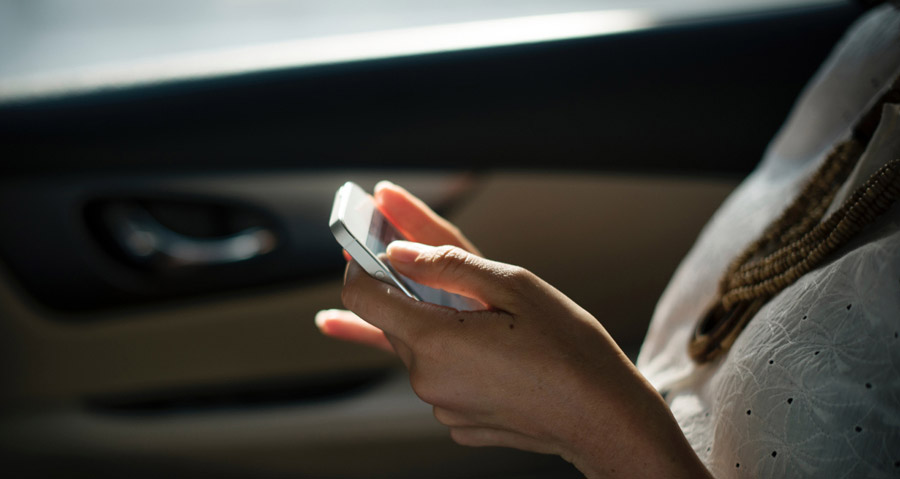 Keep it short and snappy
Text messages are a great way to quickly connect with your a customer right in the palm of their hand. Don't waste the opportunity by boring them with long, dry walls of text. Get to the point, demonstrate the value on offer and make your intention clear with a call-to-action.
The customer should be able to quickly see the value of the offer and know how to take action. For example, by clicking on a link to your online ordering website or app.
Always get permission
While you want maximum impact from your SMS marketing campaigns, you also have to make sure you're compliant with the law. European GDPR regulations and the CAN SPAM Act in US are designed to prevent unwanted messages being sent. Ensure you're up to date with the rules in your area.
General best practice includes:
Giving customers the option to opt-out of SMS marketing

Asking permission before storing personal data

Only sending accurate and relevant information to your customers

Only sending messages during reasonable hours

Making sure customers are aware of your privacy policy and terms and conditions
Optimise your online ordering site for mobile users
There's no point driving all this traffic to your online ordering website if it's not optimised for mobile devices. If a customer can't view the site properly or there are errors in the checkout process, they will quickly leave and order somewhere else.
Modern ordering websites tend to be made with mobile in mind. They are usually designed to be responsive, which means the content adapts to the type of device so the user gets the best experience possible regardless of their hardware.
For the best experience, and the best way to keep customers coming back, invest in your own branded mobile ordering app. Designed specifically for mobile users, apps give the best experience and once they are downloaded, your customers are more likely to order on your app again and again.
Appeal to emotions
It often feels like laying out a persuasive, logical argument is the best way to convince someone to take action. But time and time again, emotions have been shown to drive decision-making more than pure logic.
When you know your customers' pain points, you can use emotional messaging to drive action and fulfil their desires with the right offer.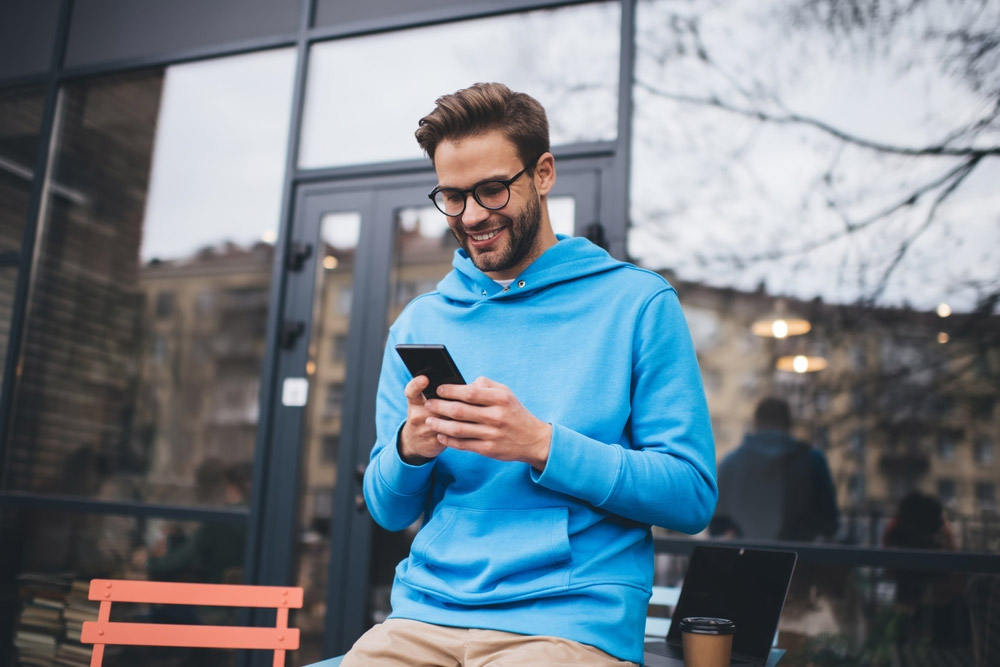 For example, "be part of an exclusive club and get your tenth order free" is more powerful than "join our loyalty programme for your tenth order free".
Simple changes in the language you use can make all the difference when it comes to driving an increase in online orders.
Get more online orders with SMS marketing for restaurants
SMS marketing is a powerful tool for restaurants to engage, reengage and drive action in their customers. Hitting right in the pocket with timely and emotionally charged messaging is an easy win and a cost-effective method to drive more orders to your online ordering website or app.
But if running your business has got you busy enough, you can still take advantage of text message marketing without it taking up all your time by hiring a restaurant marketing agency. Our team of marketing experts helps our restaurant partners thrive using a combination of search engine optimisation, text message marketing and social media marketing.