How to create the perfect online menu for delivery and collection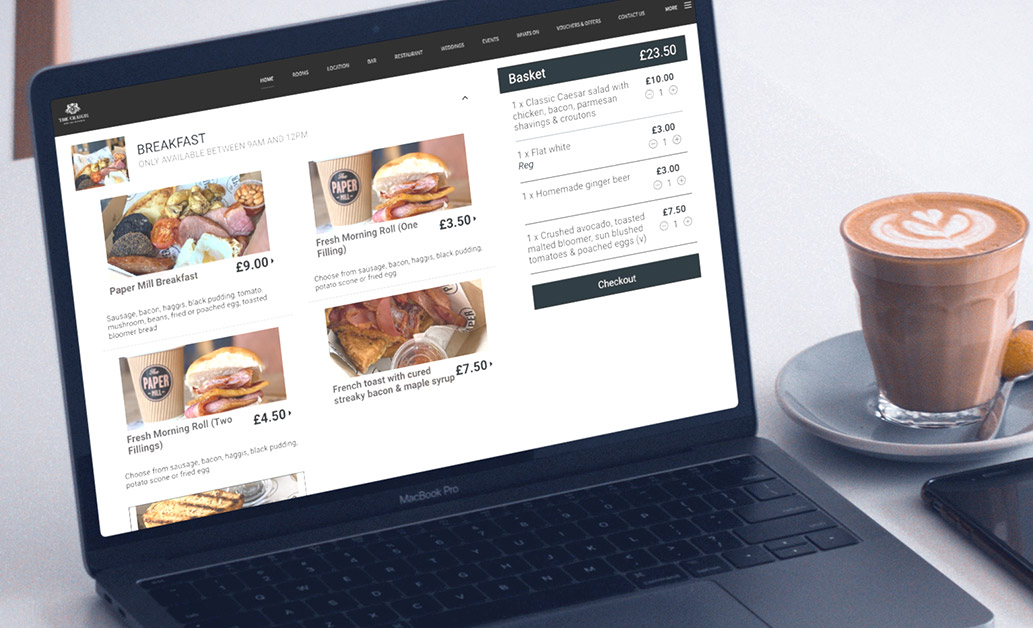 Top tips to remember:

Choose food that travels well
Make sure you can cook it fast
Use great quality images
Make menu items easy to scan and read
Simplify the digital experience
Analyse and evaluate performance

One of the most important things to get right is the menu, optimising it specifically for collection and delivery. This might mean having a completely separate menu for dine-in customers.


Food that travels well
When you create a menu for a dine-in restaurant you're not thinking about how long it will take a waiter to walk from the kitchen to the customer's table to serve it. Or how well it can be packaged up in a box.
You can't assume that your regular dine-in menu is suitable in its entirety for delivery and collection. It's not necessarily fit for purpose in that context and could lead to hassle and headaches.
Rather than automatically offering your full dine-in menu, use it as a starting point.
The biggest consideration is whether the food travels well. For example, items with a lot of moisture may arrive soggy after a 15 minute journey in a food container.
Certain dishes work best with great presentation in the restaurant itself and the effect of this is largely diminished when they're delivered off-premises. Cold dishes have an advantage when it comes to takeaway but most restaurants cannot limit themselves purely to them. Hot cooked food needs to be packaged carefully to retain its heat during the trip.
Consider which meals can be packaged up so that they arrive in perfect condition to the customer's home.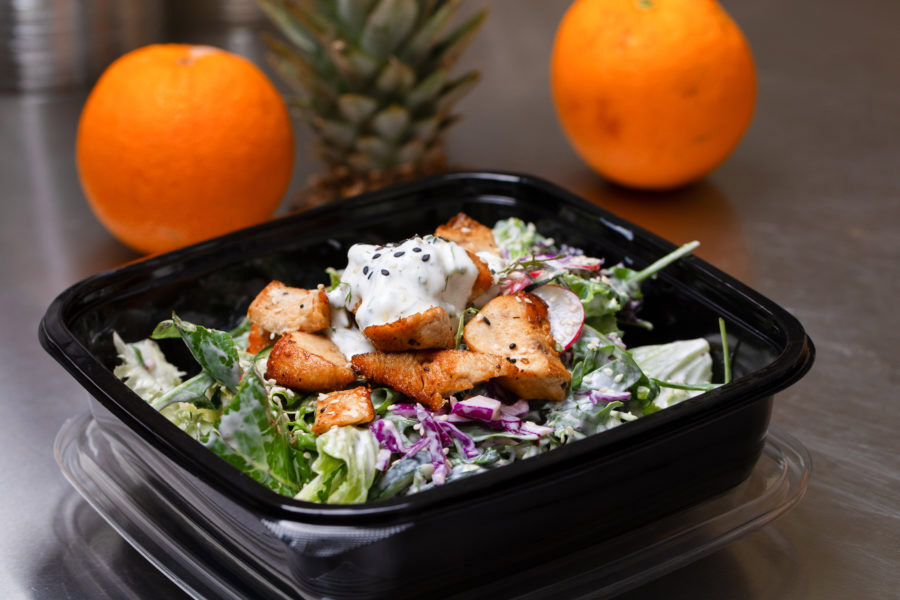 How fast can you cook it?

You also need to consider how much extra capacity your kitchen and staff can handle if takeaway and collection are being added to their existing workload. Can your team turn around the dishes at volume when online orders start to flood in at peak times?
Speed is crucial. Customers expect their food to arrive at the specified time. They have very low tolerance for any delay and may not return if you fail to meet their expectations.
Limit the number of orders you accept during peak hours with order throttling so you are in control at all times.
These factors should directly inform and influence how you build the menu. Focus on uncomplicated, easy-to-prepare food that requires minimal special attention and presentation.
Think about how you can manage your production capacity to ensure the operation runs as smoothly as possible. That might mean hiring extra kitchen staff, but efficient processes and a menu that complements them are also crucial.


Keep it simple
Trim down your menu for delivery and collection. It's a prime example of the 'less is more' adage in action.
Many successful online restaurant menus consist of 20 items or fewer. There's a high probability that customers are coming to your menu with one of your signature dishes already in mind. Don't bombard them with an excessive array of options.
A simpler menu also helps you to manage food costs and increase kitchen efficiency.
Flipdish customer, David Johnston, who co-owns two restaurants in Scotland created a collection-specific menu when he introduced Click & Collect during the COVID-19 lockdown in the UK.
"One big advantage with Flipdish was that we could design specific menus for the new Click & Collect service, instead of just offering our standard dine-in menu. We view this as a new and separate stream of revenue," says Johnston, co-owner of The Paper Mill and The Craigie restaurants.
They now offer Click & Collect seven days a week from 9am to 8pm
When customers choose your menu they should have a great digital experience on your website or mobile app. You need a great looking menu that's easy to navigate with delicious-looking photos of your food (especially your most popular, signature dishes). Never underestimate the power of great food images!
All essential information (but not too much) and pricing needs to be easy to see and read. Break down your menu into straightforward, logical categories - starters, main courses, sides, drinks, etc. Make it really easy and intuitive for customers to browse and see their options - and most importantly, place their order.
Don't forget about opportunities to increase your average order value with suggested add-ons such as side dishes and soft drinks. This can make a really big difference to your bottom line.
The good news is that the menus we build at Flipdish do a lot of this work for you, providing customers a great-looking and user-friendly experience every time.


Analyse and optimise
The menu you put online initially does not need to remain constant forevermore - you can and should analyse it regularly to continually improve as you go. You don't have to make these alterations based on guesswork, nor should you.
Data is the magical ingredient that removes the guesswork and allows you to make these decisions based on hard facts. Customer data gives you the power to customise menus and online experiences based on what your most valuable customers are interested in - and what they're already ordering.
Analyse your customer data and sales reports, homing in on your best-selling and most profitable items. From this, you can also start to build a picture of who customers are, their purchasing habits, and maybe even develop an ideal customer persona.
Then leverage all this information to your advantage. Promote the best-selling, most profitable items prominently on the menu going forward. You might also discover from your data that a certain dish is not financially viable to offer for takeaway or is not selling at scale. You might choose to remove it.
Customer feedback, both positive and negative, can also feed into this process. It's effectively free market research - so accept it gratefully!
Through this informed and iterative process, your menu can be tweaked, trimmed down or expanded again and again. However, through these iterations it should maintain a familiar, consistent look and feel and a positive user experience. And still keep the 'less is more' mantra in mind.
By being responsive to data and feedback, you can continually optimise your menu, increasing customer satisfaction, growing sales and increasing your profit margin.


Get started with online ordering for delivery and collection today