Traditional dine-in restaurant Roly's Bistro switches to online ordering and food delivery in COVID-19 crisis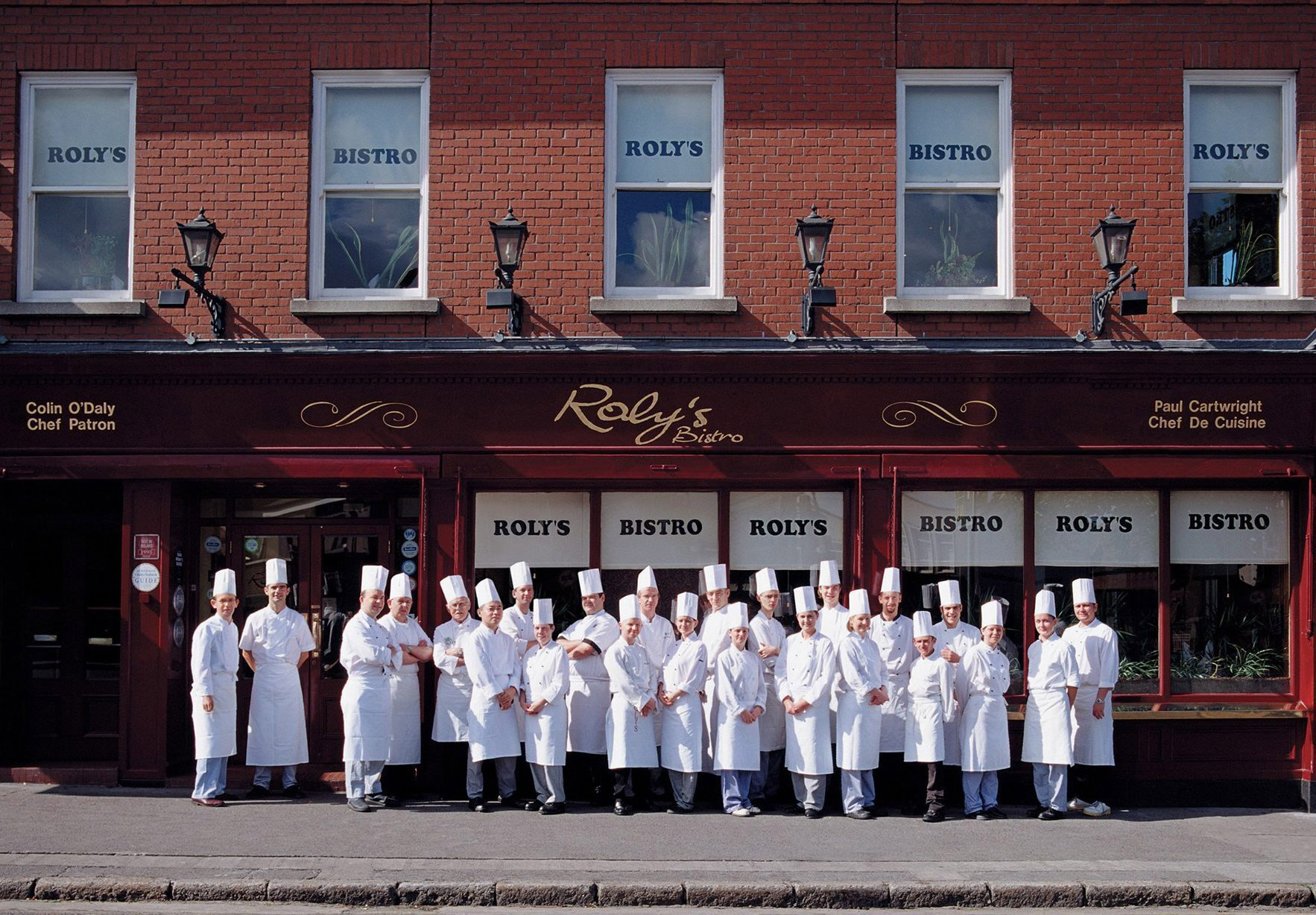 Roly's Bistro is a renowned dine-in restaurant in the leafy suburb of Ballsbridge in Dublin, Ireland. With its upmarket location and strong reputation, built up over nearly three decades in business, this eatery is extremely popular with the local community as well as Dubliners further afield. The restaurant menus include a mix of cuisine types, and customers return time and again for the delicious food and excellent service.
"Roly's Bistro opened in 1992 and from the beginning it has had an ethos of being a friendly, neighbourhood restaurant in Dublin," says Tom O'Connell, the restaurant's Projects & Events Manager.
"It has become a very popular place for businesses to have events, families to celebrate special occasions, and tourists to come and dine in a local Dublin restaurant. We have a few sections - a bistro upstairs, a café downstairs, as well as private dining in three separate rooms. We've also operated a shop for about the last 10 years," he says.


Adapting fast to new reality
Roly's Bistro has thrived for decades as a traditional dine-in neighbourhood restaurant, but the business recently made the decision to introduce online ordering to keep pace with changing consumer habits.

"Roly's has been progressing and innovating and the decision to start online sales was made last year. We decided to really bring the business online, sell all our prepared meals and offer a catering service online. Online ordering is now the norm in society, so it's really a no-brainer for us to introduce it," explains Tom.
As the COVID-19 crisis took hold in Ireland and across the world in recent weeks, the restaurant's plan to introduce online ordering moved ahead rapidly, as it became one of many restaurants, bars and cafés forced to close their dine-in service. They needed to start offering collection and delivery as a matter or urgency to keep the business in operation.
"We had been preparing the project with Flipdish, however with the new sense of urgency, a new more ambitious launch date was set and met. The COVID-19 situation certainly sped up the process for us," says Tom.
So the restaurant set up its online ordering system with Flipdish, including built-in loyalty and retention tools.


Better restaurant efficiency and time management
Roly's began with a collection service through Flipdish, quickly followed by the addition of a delivery service too. Tom says he finds the automation it offers to be the key benefit, bringing great structure to the ordering system, improving efficiency and saving valuable time.
"With Flipdish, the whole process becomes structured, very organised and seamless. It cuts out all the time-consuming admin and processes orders automatically for us. There is no delay with emails, waiting for responses and spending lots of time on phone calls. Customers just place their orders online, with order numbers, so it's all done and paid for with no confusion. Customers are embracing it because it's simple. The retail experience has changed and modernised for the better. We've had a lot of positive feedback from customers," he adds.
"We started with a collection service for our chilled food, and have now rolled out the service for our hot food too. We're offering a very extensive menu for online orders. We give customers what they want and are confident that they will enjoy it as takeaway meals."

The most popular menu items ordered online since it began offering its new collection and delivery service include Beef Stroganoff with Basmati Rice, Braised Beef and Guinness with Creamed Potatoes, and Half Irish Rotisserie Chicken.
With both collection and delivery services in operation, the restaurant is confident about their processes and safety standards during the COVID-19 crisis.
"We always operate within the relevant legislation, which covers safety within the catering industry, and follow all the necessary processes. With the new concerns around COVID-19, we are following all the government guidelines closely and ensuring we are fully compliant. Our food is prepared to the highest standards of hygiene and our packaging is sealed and safe, so we're confident about all our processes. We are very conscious of the concerns around the virus and the need for safety with packaging, so we're very careful about all of that," he says.


Integration with Flipdish delivery partner
Roly's is also leveraging the loyalty and retention tools in the online ordering system, including SMS push notifications and vouchers to boost sales.
"The integrated promotions in the platform are very helpful. That's important to us because you can promote discounts and build customer loyalty. It's flexible too with built-in options," says Tom.
Flipdish has also set the restaurant up with a delivery partner, which is integrated automatically, so the entire ordering process goes through Flipdish.
"It's all integrated together through Flipdish and everything goes through that. So the delivery person just comes to us at the time of the delivery, which cuts out any extra work or organisation for us. That's a real time-saver for us and it's a seamless process," says Tom.


Open for business in COVID-19 lockdown
Roly's Bistro has been a real success story since it first opened in Dublin in the 1990s as a dine-in restaurant. The business was planning to introduce online ordering, takeaway and delivery over the coming months to keep pace with consumer trends, but found itself under pressure to adapt much faster than anticipated as a result of the COVID-19 crisis. With the help of Flipdish, Roly's Bistro finalised their plans for online ordering and delivery in a matter of days, ensuring it could remain open for business and keep their staff in jobs.
About Roly's Bistro
Location: Ballsbridge, Dublin, Ireland
Opened: 1992
Some popular dishes: Dublin Bay Prawns, Irish Rotisserie Chicken, Confit of Duck, Kerry Lamb and Vegetable Pie
Website: rolysbistro.ie
Check out their full brochure here: https://rolysbistro.ie/bistro/rolys-brochure/


Learn how Flipdish can help your restaurant or takeaway