Welcome back to your September edition of The Dish—home of Flipdish product updates, news and more. September was a busy one here in Flipdish where we saw the release of Order with Google in the United Kingdom, better reporting on your customer's behaviour, and of course some powerful updates to our POS too!
Let's dig into all this and more in this month's edition of The Dish 👇
🤝 Introducing Flipdish x Order with Google
Over the next few weeks, we'll be rolling out Order with Google for stores across the UK which means if you're in the UK your restaurant will be able to enjoy the benefits of taking orders through Google 🎉
It's not magic, it's our integration with Google. It pulls the menu from your Flipdish website into Google Search and Google Maps, so people can order, without leaving Google.
Why Order with Google is a game-changer for your restaurant:
A new channel for more orders
Tap into the billions of customers already ordering food through Google Search and Maps.
A seamless ordering experience
Enable customers on Google to find you in a rich discovery experience and access your menu and place orders easily and quickly.
Customer growth
By becoming more discoverable, you'll reach more customers. And if the bacon is crispy enough, repeat customers.

Currently, Order with Google is just available in the UK but stay tuned as we hope to roll out to other markets in the future.
🤧 Menu Allergens - Web Ordering
We've now given you the ability and flexibility to clearly show what allergens exist within individual menu items. Available on web ordering and non-integrated menus (for now!) you can simply log into the portal, go to your menu, select what allergens you want to show and boom - neatly displayed allergens info for your customers.
🧑‍💻 New and Improved Customer Report
With this new and improved Customer Report in your Flipdish Portal, you'll be able to gain data-backed insights into your most valuable customers, customers that are lapsing or about to churn, and even which menu items are driving the most (and least!) revenue for your restaurant. Use these insights to identify, target and even re-engage customers with marketing campaigns, offers and more.
💡 Don't forget! You can schedule this report (and all your reports) to arrive in your inbox at any particular time or day of the week.
🖥️ Point of Sale - Small but powerful KDS updates
After adding multiple new configuration options to the KDS last month, we've made some additional improvements further to your feedback. Let's dive right in so you know what to look out for 👇
Sort tickets by due time or the order that they are received - You can now choose how you want your KDS to sort your orders. If you sort them by due time, tickets will be ordered based on the time that the order is due to be prepared. Otherwise, orders can be arranged based on the time that hey became active.
Improved ticket design - We've optimised the use of white space on your tickets so that you're able to see more orders on your KDS screen.
Bumping pending orders to active - Easily bump tickets that are pending by clicking on their header instead of having to adjust the due time.
Display count for similar items - You can now choose to display or hide the total number of similar items across all active orders.
Display modifiers - We've made a small adjustment to how this feature works. When you choose to hide modifiers, we won't hide child modifiers.
🎫 Flipdish Events - Cork & Glasgow
In the last edition of The Dish, we spoke about our Dublin event where we held a 'Grow your Business' Workshop in Flipdish HQ along with some exciting product demos.
Well, this month we were on the road in Cork & Glasgow where we were joined by local, award-winning takeaways (shout out Dacent Munch and Indian Scene!). We spent our time chatting about the success and learnings of managing a takeaway in today's difficult climate. It was great to get in a room together, learn from one another and feel like we all left in a place where we had ideas and solutions to burning problems.
Here's a glimpse of how our recent events went down 👀
Keep an eye on your inbox for more of these events as we visit other cities around the UK and Ireland.
👀 Sneak peek
New Websites
In last month's edition, we gave you a sneak peek at what your new website will look like (check it out again below 👀). As a reminder - you'll have multiple templates to choose from, and even a website builder to customise things like fonts, colours, text, widgets and more!
Now, we need you! We're eagerly looking for customers based in the UK and Ireland to join our Beta Testing period for this new Website Design. If you're interested in getting your hands on it and having your say as we build towards general release, we'd love to have you on board. Email: [email protected] for more info on joining!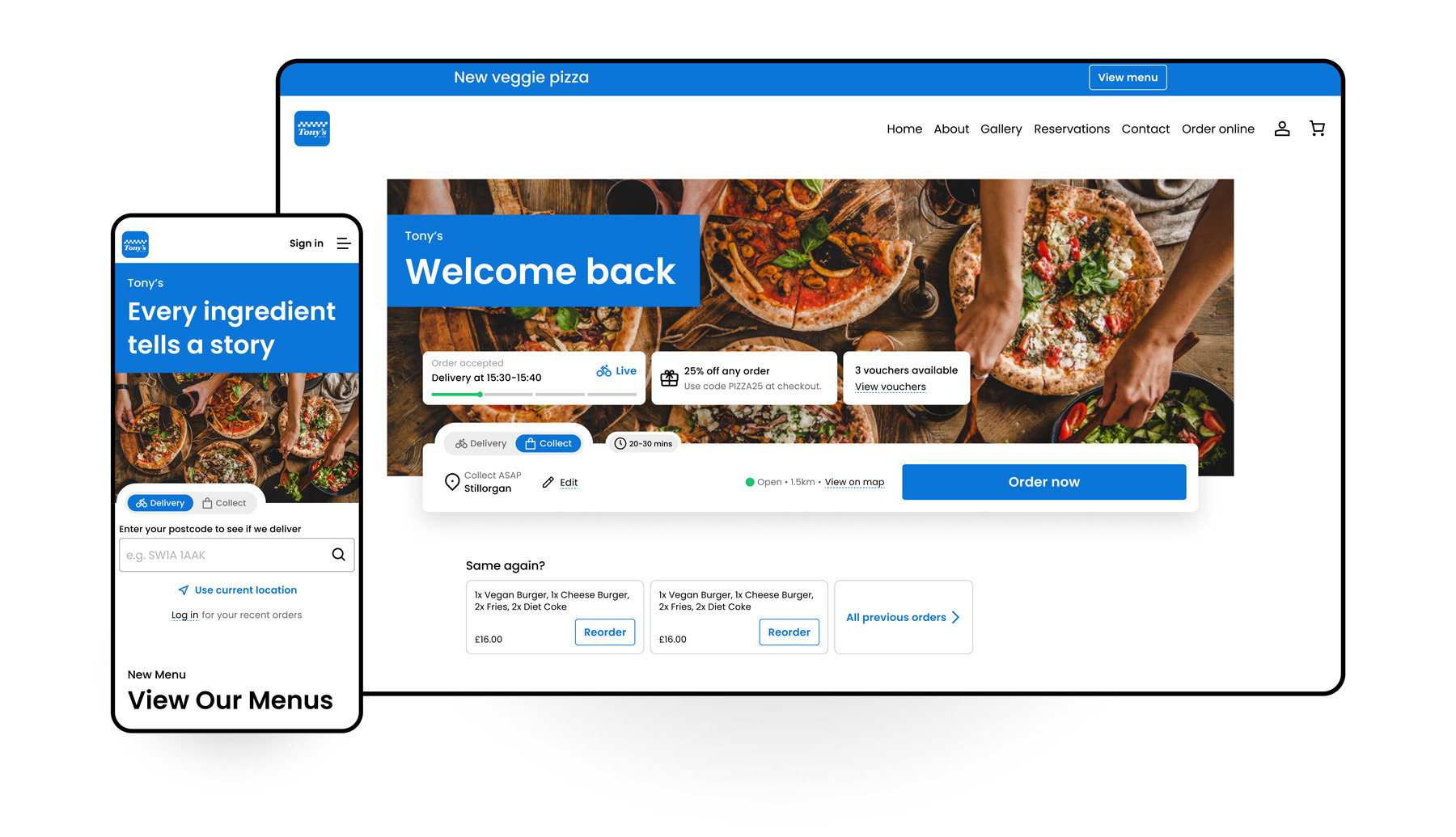 POS updates
Get ready for some exciting changes and upgrades coming soon to our Point of Sale (POS) system! We're giving your POS a fresh new look and introducing a ton of new features to offer even greater flexibility for your restaurant. Here's a sneak peek of what's to come:
Front-of-house staff will be able to make real-time changes to orders in the kitchen so that it's simple for them to quickly rearrange the sequence as needed. They'll also be able to see all the orders currently for a particular slot in time to better manage to capacity.
We'll be adding the option to customise your menu layout by choosing whether to display images and descriptions, giving you more control over your POS setup and less scrolling time for larger menus.
You'll also be able to customise how modifiers appear when taking orders, helping your staff take orders faster.
But that's just the tip of the iceberg! Stay tuned for all the juicy details and more exciting enhancements next month. 🚀🍽️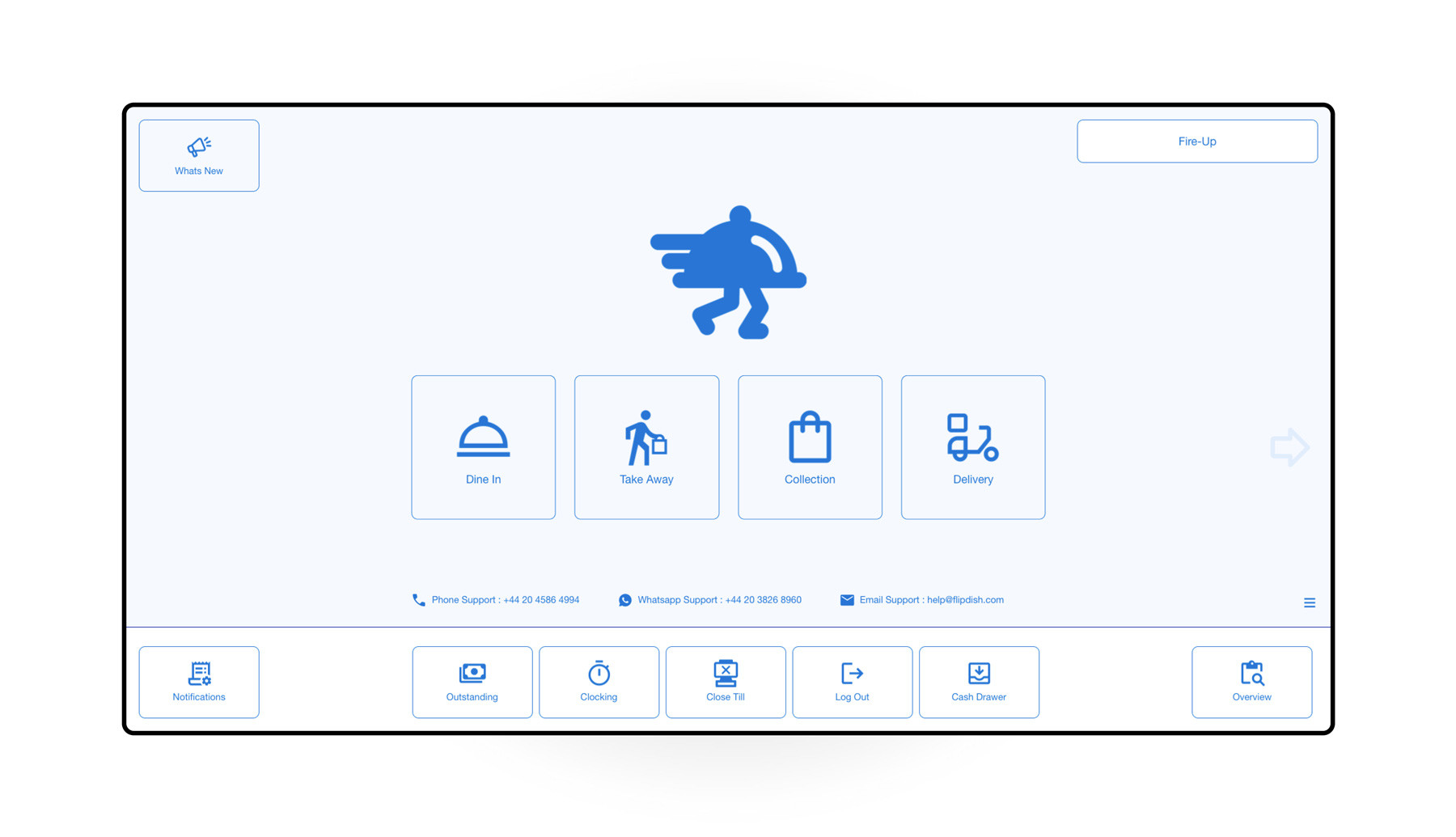 👨‍⚕️Product Support Tip of The Month: How to make bulk changes to your menu
Let's say you run out of a specific item before service, or during a busy evening taking orders. Rather than spending time searching through your menu and editing items individually, you can easily bulk hide (or show!) all instances of this item from within the Flipdish Portal.
In just a few clicks you can save yourself loads of time, and even better - don't have to worry about taking in orders for an item that could be unavailable or out of stock!
That's all for this month's edition of The Dish. Stay tuned for more. If you're looking to get started with Flipdish, or even understand more about how your platform can work best for you? Reach out to our team at any time.