Meet the Team: Global Head of Customer Success, Heather Thompson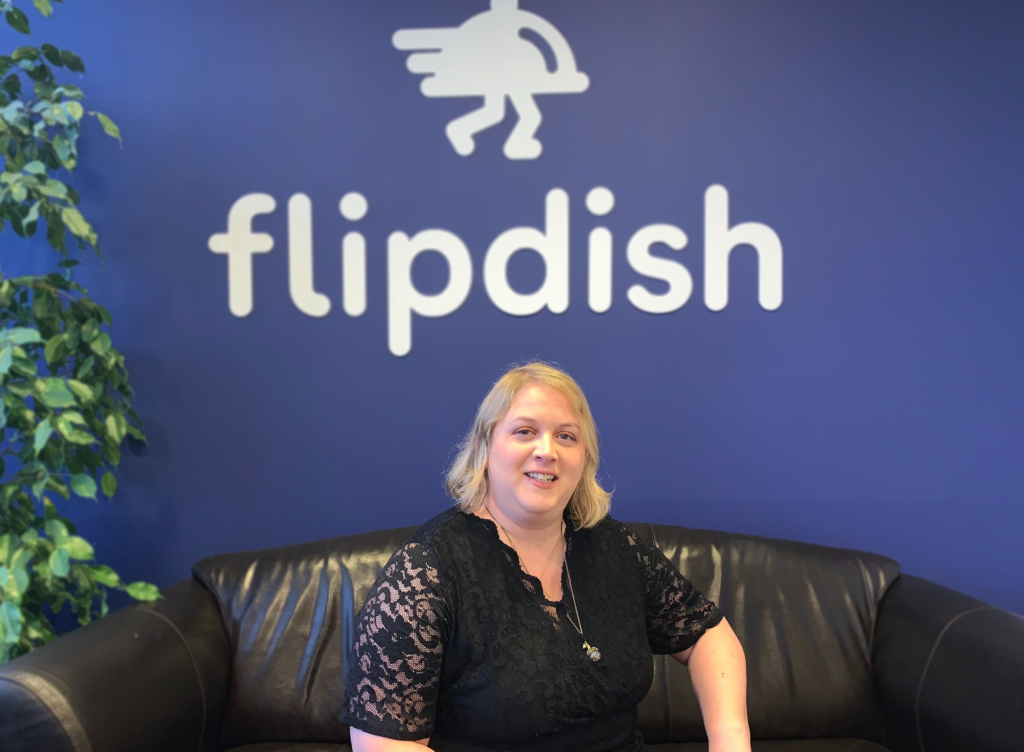 Name: Heather Thompson
Position: Global Head of Customer Success
Years with the company: 2
Nationality: Irish
Favourite takeaway food: Pizza


What was your journey to joining Flipdish?

I've worked in customer facing roles since I started working in a local supermarket at 14; then to put myself through college, I worked in food businesses like bars, coffee shops and restaurants. I loved meeting people, and the connection you could create, even with a complete stranger. When I graduated college, I was chosen from 1000s of candidates for Enterprise Ireland's graduate program in Toronto, Canada, working with home grown Irish companies who were looking to export to the Canadian market. It was during the recession, so even though it was my first "proper" job, I felt like I was making a real difference to these companies. That's a feeling I've kept in my career since - at Flipdish, I believe the work I do makes a real difference to the food businesses I'm responsible for helping. I've been working in Customer Success for nearly 7 years now, and at Flipdish, for over 2 years. I love it. Our customers are wonderful, so passionate. They have to work hard to be successful and stay in business - the hospitality industry is so competitive. Luckily our Flipdish products and services really help them succeed.


How does your career fulfil you?
As Global Head of Customer Success, I'm responsible for giving our expanding global community of loyal customers a better way to manage, run, promote and grow their food businesses, through the use of our world-class, on-demand ordering technology and services. What we do makes a difference to our customers. One customer recently increased his online sales by 100% in 8 months. That's as valuable to him as opening a new store location, but much more profitable and much less stressful. I'm also very Irish in that I love "the chats" - I love that I get to speak with colleagues and customers all over the world.


What are your professional ambitions?
I'm a very ambitious person. My friends and family always say that I can do anything I put my mind to! I just got promoted to Global Head of Customer Success at Flipdish. We now have more than 2000 customers in 14 countries. I'm responsible for making sure we are world-class at retaining and optimising a growing community of loyal customers. What's next? My ultimate ambition is to be the Chief Customer Officer for a technology company.


In your opinion, what are the challenges women face working the food industry?
Probably that the food industry isn't a 9-5 job, and that can throw up challenges to work-life balance. That said, I grew up on a farm in rural Ireland, so I never knew anything different than hard work, everyday of the week. Technology and flexible working arrangements help - as well as being disciplined with my time and attention. For example, my phone goes on aeroplane mode from 10pm - 7am allowing me to completely switch off.


Tell us of one woman in the Irish food industry who inspires you and why?
I'm going to cheat and say two - my customers Emma Sheehan and Yvette Fidgeon from Bombay Pantry. They are intelligent and ambitious women who run a very successful Indian restaurant and takeaway business in a very challenging, male dominated industry. They are smart, strong and kind - a winning combination in my mind.


What can be done to raise the profile and visibility of women in the food industry?
I think we need to give a voice to everyday women working in all different roles in the food industry and show that there are lots of different ways to be a part of the food industry.


What was the proudest moment of your career so far?
It was seeing the importance of customer success being enshrined in our company mission statement at Flipdish. Step one of achieving lofty ambitions is writing down your goals and that felt like a seminal moment.


What advice would you give your younger self?
Let other people's opinions inform you, not form you. We spend a lot of time overthinking and worrying and trying to please other people. But that sets you up to fail as you can't control what other people think of you. So I think we should care less about what people think about us, and care more about what we think about ourselves. Am I being the best version of Heather I can be, in all aspects of my life - health, wealth, love and fulfilment? Am I a good friend, wife, sister, daughter?


What are the top skills required to do your job and why?
My job is all about creating relationships, with both our customers, and my work colleagues. Our customers need to see our customer success team as trusted advisors, a partner in helping them grow their business. Strategy is key to ensure our customers are getting maximum value from Flipdish . As I'm responsible for helping our customers succeed, I need to have a clear strategic plan on how we can do that. On a personal level, I believe that empathy and calmness are important. I put yourself in the shoes of my teammates or customers before I write or say anything.


What is your favourite comfort food?
Oh that's the most difficult question so far! I think I'm going to have to say pizza - I usually joke that I don't really trust anyone who doesn't eat pizza! Base Woodfired Pizza are one of our Irish customers, and I absolutely love their pizzas - not only are they delicious, they're also made from real, local Irish ingredients.

That's why I joined Flipdish - and why you should too. Come work with myself and the rest of the Engineering Team in Dublin, London, Paris, Berlin, Barcelona and New York. We're looking for talented teammates to help us grow. Take a look at all of our open roles on our Careers page.