Customer Spotlight: Romayo's launch innovative mobile food operation
Introducing the Romayo's Roadster.
With bricks and mortar premises across Dublin, Meath, Offaly and Kildare, the family-owned takeaway chain Romayo's are never not busy.
Throughout the Covid-19 pandemic, Romayo's has gone from strength to strength. First, the company opened three new outlets in suburban Dublin, bringing the chain up to 19 premises and 280 employees. Now, the forward-thinking business has launched a state-of-the-art restaurant within a double-decker bus.
You'll find the Romayo's Roadster, a converted Volvo coach, at the foot of the Wicklow hills, in Kilmacanogue.
"The idea is pretty simple," says Romayo's operations director, Dario Macari. "If people want to get out of their house and go for a walk in the mountains, they can have lunch or dinner on the way back. The good thing for us is that it's one of the last food outlets as you come into Dublin from the south."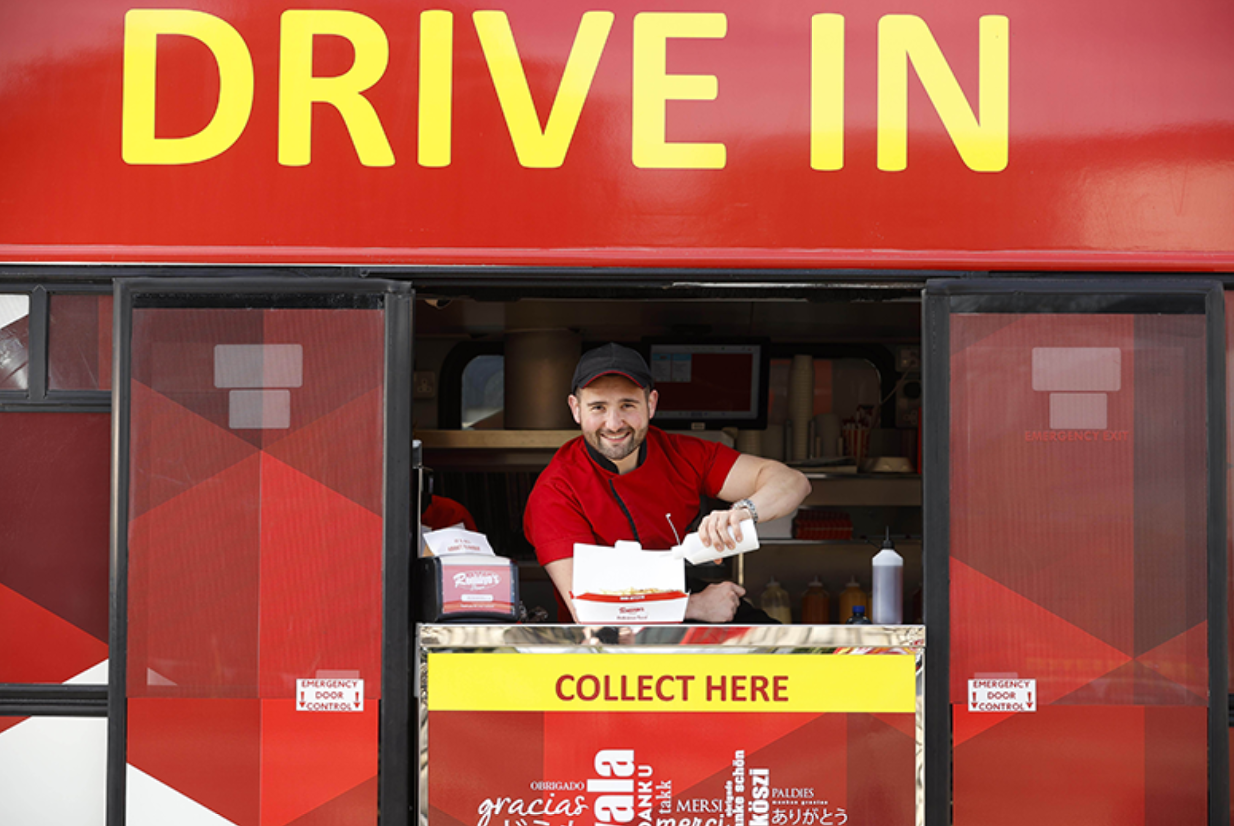 This American-style drive-in is unusual to see in Ireland, and though the appeal is clear, it wasn't an easy decision to make.
"We were at loggerheads over whether we'd do dining on the bus, or have a bus with a full kitchen with dining outside," explains Dario.
"Covid helped us to make that decision as people eating inside was a no-no under level five restrictions, but the site is fully Covid-compliant and we will have outdoor seating once guidelines allow."
Right now, customers are enjoying their meals in a parking bay, bringing their meals home or are driving to a scenic spot. Deliveries are also accommodated.
The Romayo's Roadster is fitted with a 21-appliance commercial kitchen, including pizza oven, grill for burgers and kebabs, a full frying range, chicken machine, refrigeration units and sinks. It takes its power from a temperature-controlled support truck that houses the water supply, refrigeration and freezers. The full fit out took the family business 12 weeks to convert at a cost of €200,000.
As Ireland reopens to hospitality, Romayo's are also looking to the further future. "We always wanted to have a mobile kitchen in our arsenal, something to put out at festivals, concerts or football games," says Dario. "Now we have it."
Find the Romayo's Roadster, parked off Junction 8 of the N11 near Pluck's in Kilmacanogue, Co Wicklow, Ireland.