Meet The Team: Customer Success Intern, Veerle Weening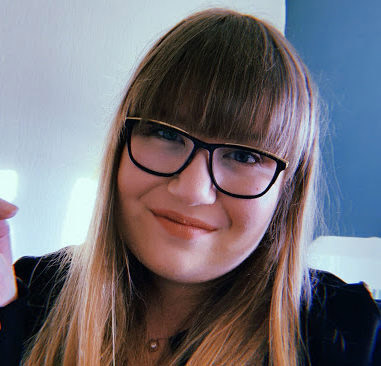 Name: Veerle Weening
Position: Customer Success InternYears with Flipdish: 1 year
Nationality: DutchLanguage: English, Dutch and German
Favourite Takeaway Food: Chipper


A little about my background and coming to Ireland

As I write this blog, I'm into my last month as an intern with Flipdish.
Let me tell you a little about my background. I grew up in a small town in The Netherlands, and moved to a bigger city to pursue my Bachelor's Degree in International Business. As part of my course, I got to go abroad for a year and a half, which was very exciting to me.
My journey started with my study exchange in September 2018 to Technological University Dublin. During this time, I had some fantastic experiences, met some great people and started to feel at home here in Ireland. Naturally, I decided to stay longer in the country for my internship and started my hunt for a suitable role.
I scrolled through many company pages on LinkedIn and then eventually found Flipdish on Glassdoor. So I decided to take the leap and apply. Why? Many reasons! I had some specific wishes for my work placement. I wanted it to be international, in a fast-paced environment, with opportunities to develop my skills and knowledge in different fields, and preferably using my own first language of Dutch daily.
Soon after, I did two phone interviews, which I was very nervous about. However, I quickly realized that there was no need for this, and the interviews felt really natural rather than being a pure questions-and-answers format.


Starting with Flipdish, loads of team interaction - and lots of fun!
Thankfully I got offered the role and about one month later my first day as an intern arrived. I was surprised that there were new people joining almost every week and there was a lot of interaction with everyone, regardless of their function.
When I first started at Flipdish, the team was only half of its current size. It was really easy to meet everyone and I immediately felt like I was part of the team, rather than simply an intern who would leave again in a few months. We've celebrated our birthdays at work and sometimes left the office for team-building activities.
When it was time to leave in August, I quickly realized I wanted to come back in February this year for my graduation internship. That's how I ended up back here again - and so far I'm Flipdish's longest-serving intern ever!

Having fun celebrating my birthday in the Flipdish office


Great variation in the work day
No two days are the same at Flipdish. So my tasks naturally vary all the time. Usually, I am checking some data of customers and creating marketing plans for them, as well as working on SEO optimization. For example, I work on Google My Business and Facebook pages.
I'm often giving a helping hand to my team colleagues - if they need some help I'm there! I could be creating some graphics or sending out an SMS campaign. This is such valuable experience for me, as I've gotten to understand their roles and what it means to be a Customer Success Manager. Because I'm Dutch, I also help with all translations needed for our Dutch customers in different software programs.
And last but not least, I'm writing my thesis on customer satisfaction measurement to graduate college.


Staying connected as a team through the lockdown
With COVID-19 coming along, I also got a chance to work for the sales department and helped them to set up new restaurants quickly.
When the lockdown started, our work suddenly became really busy but my team definitely worked through it. Even though working from home might not be the nicest thing, our daily hangouts were very nice for collaborating. We even had an online babyshower for a member of the team!


Gaining valuable experience and developing my career path
There are many different things I've learned at Flipdish. This was my first 'adult' role, and I gained professional experience with important things like attending meetings and how to communicate with your team properly. I also learned how to plan my days and take ownership of my actions. On top of this, I would also say it taught me to be open for new opportunities. You might think you won't like doing a specific task and end up loving it!
I really believe that an internship at Flipdish gives you a great opportunity to prepare yourself for your foreseeable career. I've had the time to reflect on my preferences and I feel it has guided me towards knowing what I want to do moving forward.
Being able to work in a multicultural environment has been a great experience, with the opportunity to develop yourself in different areas. I am now looking forward to using all these lessons in my future career - hopefully in sales or marketing or as an account manager. But Flipdish should be on the lookout, as I might come back for a third time!
All in all, Flipdish has been an amazing experience and I couldn't have asked for a better introduction to the tech world.


Come work with the Flipdish team in Dublin, London, Paris, Berlin, Barcelona or New York. We're looking for talented people to help us grow even more. Check out all our open roles on our Careers page