Customer Spotlight: KOH restaurant and cocktail lounge launch digital ordering with Flipdish
Pre-pandemic, what a joy it was to have the luxurious floor-to-ceiling drapes pulled back and to enter the atmospheric interior of KOH restaurant and cocktail lounge on Dublin's Millennium Walkway.
To the right, the welcoming rattle of a cocktail shaker instantly set the tone, and you'd be gently guided either to the long, terrazzo-topped bar, a dining table or private alcove.
The music would be buzzy, the lighting moody, and the velvet chairs would instantly relax you. And that's before you'd even sipped on your first cocktail or taken your first bite.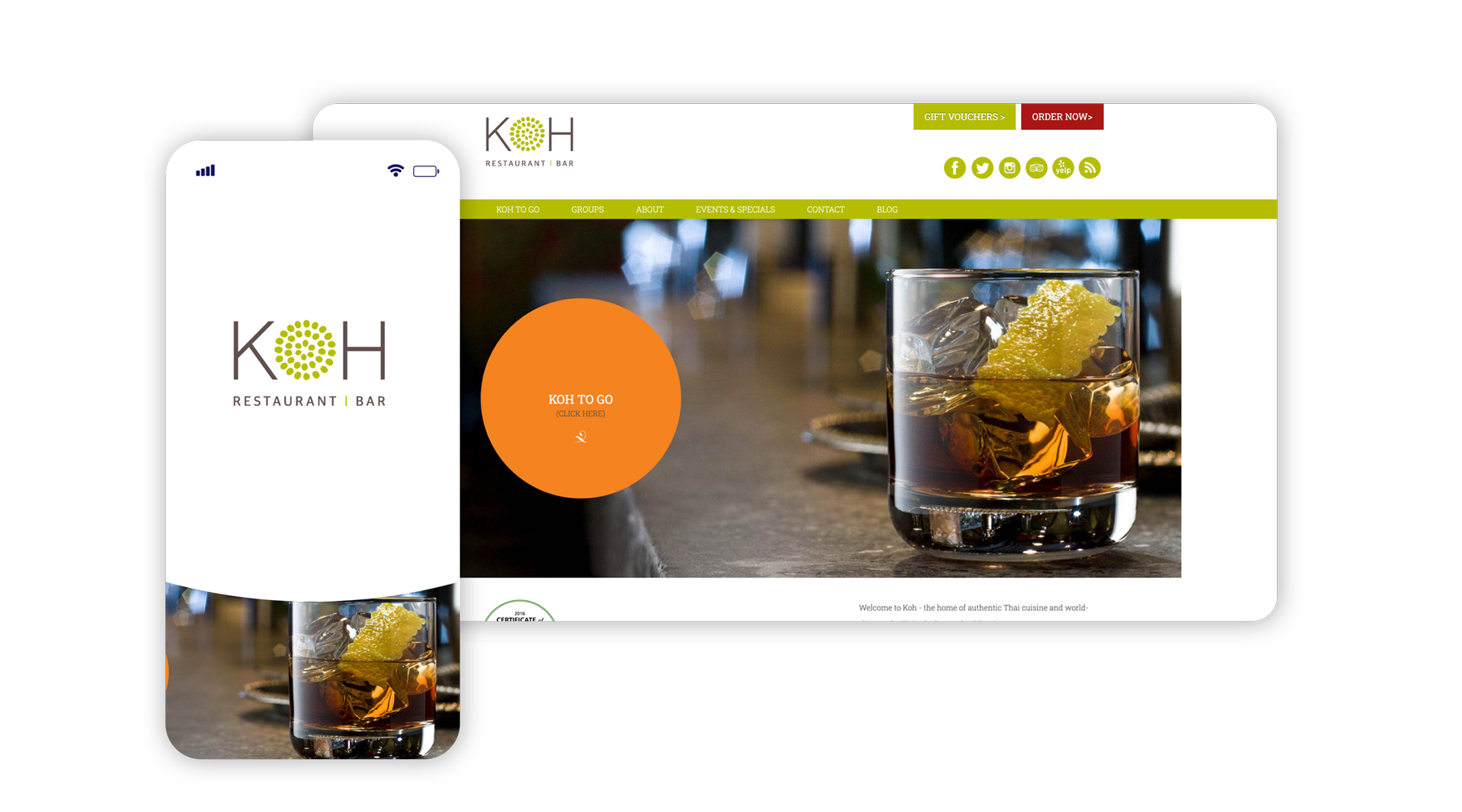 We are delighted to welcome KOH to Flipdish, and to help the renowned Thai and Asian fusion restaurant bring a fresh online ordering experience to their customers.
Famed for pushing the boundaries of contemporary fusion and with a strong emphasis on Irish produce provenance, KOH has been winning over discerning diners with subtle and deftly-presented flavours since they opened doors in 2008.

The restaurant is constantly moving forward. Since March 2021, KOH has refined its online ordering, launched new native iOS and Android apps, and introduced a customer loyalty programme, all powered by Flipdish technology.
And while online ordering remains popular — albeit with often considerably less sumptuous at-home interiors than the restaurant and lounge — as outdoor dining begins, we look forward to enjoying al fresco dining at the KOH terrace all summer long.
Welcome to Flipdish, KOH.