Restaurant of the future: 5 tech trends driving change in the hospitality sector
The hospitality sector is changing and evolving at a rapid pace, both for owners and customers.
Tech innovation is largely driving this evolution, along with modern-day consumer demands and expectations. For anyone running a hospitality business, this presents great opportunities but also significant challenges to keep up-to-speed with the pace of change.
The restaurant technology landscape was already shifting rapidly prior to 2020, however the COVID-19 pandemic has brought even greater disruption and accelerated the rate of change.
With that in mind, it's worth considering what most hospitality businesses might look like, and how they might operate, in the years ahead. Let's take a look at five key tech trends and their effect in shaping the restaurant of the future.


1. Drones taking to the skies
This idea might sound a little 'pie in the sky', but it is on the verge of taking off, quite literally. Drone technology is fast establishing itself globally and could even become the delivery method of choice for the restaurant of the future.
Of course, drones are seen as a delivery solution for other important products and sectors. For example, in the medical field they could have the capability to deliver essential medication and equipment at high speed in emergency situations.
Drones might well become very prevalent in the execution of food delivery. There are various companies around the world developing the technology at scale and testing out takeaway food delivery services. In high-density, traffic-ridden urban environments it could be a real game changer, dramatically speeding up delivery.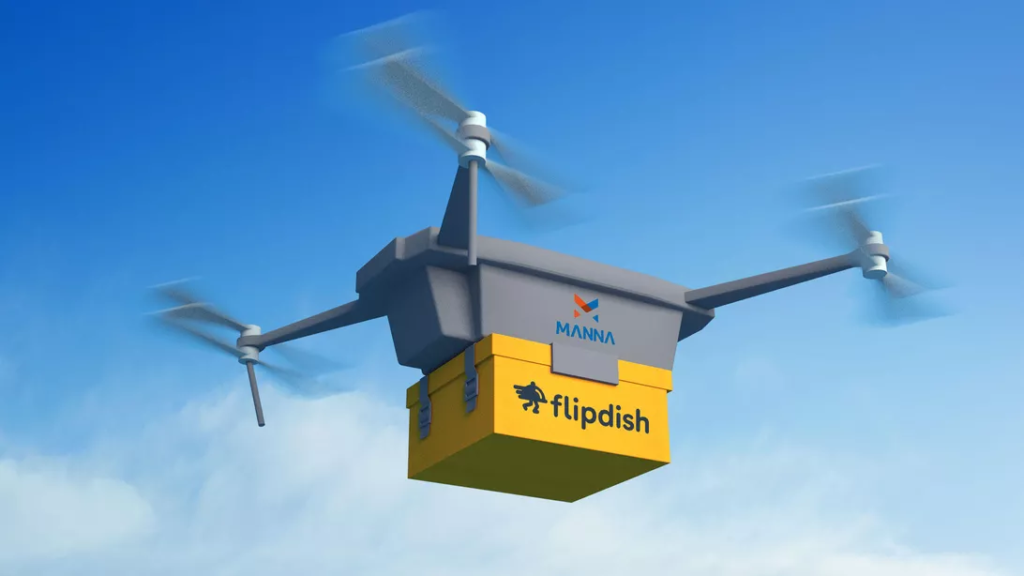 2. Online ordering expanding restaurant reach
The proliferation of digital ordering solutions through restaurant websites and apps has probably been the biggest single change in the hospitality industry over the last five years or so.
With the technology now at our disposal, restaurant customers can order and pay for food conveniently from their homes in just a few clicks on their smartphone. The process is simple and immediate, with customers choosing from a greater and greater range of restaurants offering delivery and pick-up. Customers expect restaurants to embrace tech and offer greater convenience all the time.
While the benefits to the customer are obvious, online ordering also brings huge advantages for restaurants. Businesses are not restricted to serving customers in their immediate locality, instead reaching more and more customers miles from the outlet's location. It opens up a whole new stream of revenue in addition to dine-in.
Customers are becoming increasingly comfortable with online ordering and adoption rates are soaring. A survey conducted by Deloitte found that 40% of customers prefer to order online - and when they do, they actually spend more.
The COVID-19 lockdown has accelerated the trend towards online ordering still further. Another survey conducted this year showed that customers have a big preference for ordering directly from their local restaurants and takeaways, rather than through marketplaces. Seven in ten takeaway customers in the UK would order directly to help save their favourite restaurant from closure during the crisis.
While a lot of the tech and software that drives digital ordering is already with us, it is being improved and augmented all the time. Online ordering is likely to become more and more inherent to the operation of restaurants and increasingly popular with customers in the decade ahead. Therefore, restaurants can continue to expand their reach and customer base.


3. The increasing role of data
Online ordering systems like Flipdish and modern point of sale (POS) systems generate huge amounts of data as transactions are processed. And restaurateurs should take advantage of that data. It's hugely valuable and not something to be ignored or handed over to anyone else. It should be the driving force behind a restaurant's business growth strategy.
For instance, sales figures can quickly identify the most popular and profitable dishes and inform menu changes.
And while data may seem like a cold hard area of the business, it actually plays a big role in building a stronger connection with customers by helping to offer them a highly personalised service. With the systems in place to collect data, you can really get to know your customers, their habits and preferences.
Strong customer data can support key marketing and loyalty initiatives, helping to drive business growth. It's already very important to restaurants to leverage data for marketing and other purposes, and this trend will surely become more entrenched over time as the data available becomes ever more sophisticated and actionable.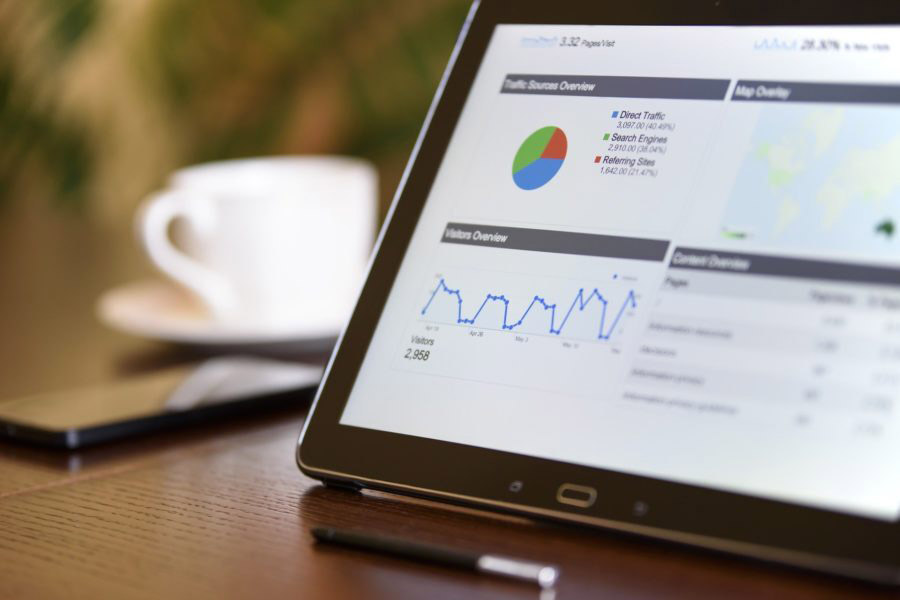 4. Robots working hard in the kitchen

Now for something a bit more futuristic - you've probably heard of RoboCop, but how about 'RoboCook'? There are some early signs that robots could play the role of head chef in the restaurant of the future.
One California-based company, Creator, has developed a hamburger-making robot that can create burgers at high speed and impressive volume. They've spent almost a decade developing the machine and secured millions in funding.
The Creator Robot Burger Restaurant in San Francisco already employs the burger-making robot as its head chef, and it can accomplish every stage of the burger's preparation. The 14-foot machine uses 350 sensors and 20 computers and is capable of making 130 burgers in an hour. That is one very valuable and efficient staff member!
With the ability to automate much of the hard labour-intensive food preparation work, products like this have enormous potential. However, if and when they will be widely adopted in the industry remains to be seen. Could robots really take the place of kitchen staff and routinely prepare meals in years to come? Let's watch the space.


5. Self-service solutions taking centre stage
The customer experience within restaurants is also evolving all the time, with self-service options beginning to take centre stage. This was already happening at great pace, but the onset of COVID-19 and social distancing have brought them to the forefront even more. Restaurants are increasingly turning to contactless ordering solutions, both for health and safety reasons and to enhance customer convenience.
Contact-free solutions have become particularly prevalent in quick service restaurants (QSRs), with the global roll-out of self-service kiosks in McDonald's outlets over recent years being probably the most high-profile example. The COVID-19 crisis has accelerated the shift to contactless ordering beyond global chains and franchises to small and mid-size restaurants.
Self-ordering technology increases efficiency and average basket sizes while reducing queue times, easing the burden on staff time and resources. The personal touch, so highly valued for many years, is losing sway to the benefits of convenience.
Many younger tech savvy customers actually prefer quick self-service options over interacting with staff. Table ordering solutions and kiosks, with customers browsing digital menus and quickly placing orders, will be pivotal to the dining experience of the future.


Being ready and taking advantage of tech trends
It's definitely interesting to speculate about what the restaurant of the future might look like and we have plenty of clues about the shape of things to come.
While some of these technologies are very much part of the restaurant tech stack right now and already playing their part, others are yet to fully take off. Yet there's every chance they will in the not-so-distant future. There is no shortage of investment and resources in the sector.
As this evolution and progress continues, it's important to be ready for what's around the corner, putting your business in position to fully take advantage of these developments.


Flipdish table ordering gives customers a convenient contactless dining experience