Generating multiple streams of income: A smart, future-proof approach for hospitality businesses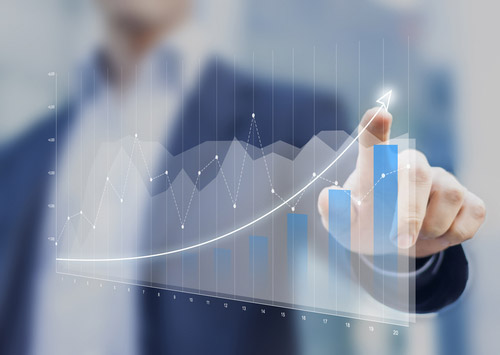 There were plenty of restaurant owners who were unaware of the importance of multiple revenue streams until March of this year - but it's safe to say there aren't so many today. And there will be even fewer as time moves on.
The need for hospitality businesses to expand beyond traditional dine-in has never been more apparent. Adding click-and-collect and delivery services to your business, while also protecting your brand equity, is a major focus in the sector right now and it comes with huge benefits. Doing nothing is not really an option, but taking the wrong approach can be almost as damaging to your business. Fortunately, we'll show you how to approach it properly below.


What do we mean by the term 'multiple streams of income'?
The idea and practice of businesses generating multiple streams of income, in general terms, has gathered enormous momentum over recent years with the rise and rise of e-commerce all over the world.
Think of a traditional clothing retail store or small chain. They may have introduced online sales at a very small scale during the last 10 years, seeing revenues grow incrementally from it over time. For many, this has significantly boosted business or ensured survival. That's a typical case, while of course the e-commerce giants such as Amazon and other top sites have also become common options for consumers.
Just like small retail stores, restaurants relied wholly on in-store sales, a single revenue stream, until digital capabilities dramatically changed the landscape. Many have embraced digital solutions, therefore widening and expanding their income streams, while others have largely continued on a more traditional path.
Next we'll take a look at the various revenue streams available in the hospitality sector specifically.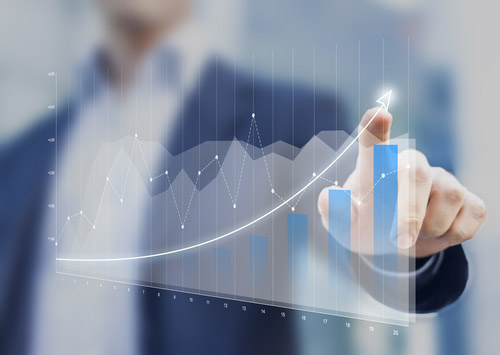 Various revenue streams in hospitality
Traditional walk-in business is still the primary and largest source of revenue for many restaurants and cafés. Many have continued to rely on a strong reputation and long-standing customer loyalty in their local area to drive sales.
The growth of pre-booking facilities by phone, email and web has also added to dine-in operations, providing good planning capabilities to maximise bookings. Simply showcasing your business on a website and on social channels also adds profile and can lead to increased bookings. However, the food and drink orders themselves are not placed online - the digital channels simply help to increase profile and drive more bookings in this case.
Moving beyond dine-in, providing customers with methods to order takeaway food online has become the next major revenue stream. Having a website with integrated online food ordering and a customised mobile ordering app gives customers quick and convenient ways to order on various devices. You can provide both collection services ('click-and-collect' as it is often called) as well as a delivery option. Following modern customer habits, this takes advantage of a mobile-first approach.
Moving back to dine-in, traditional service can be improved and augmented through new digital solutions such as table ordering and self-service kiosks. However, these do not actually replace the traditional dine-in experience - they simply add efficiency to the ordering process and have been shown to boost order values.
Another source of revenue in hospitality is merchandise (or 'merch'!), which some businesses operate very proactively. This could involve selling branded T-shirts, sweaters, coffee mugs or other small items. It can be a smaller additional revenue source on top of the main income, which also brings a fun aspect to the customer experience while helping to spread your brand name a little further through the merch itself. Some chains and franchises have made quite a success of the idea.


The changed landscape of COVID-19 and beyond
From the various revenue sources identified above, it's clear that there has been a growing trend towards developing multiple streams of income in hospitality for some time. However, until 2020 it was still possible for many businesses to rely on their dine-in operation first and foremost rather than fully embracing digital channels.
The COVID-19 pandemic and lockdown measures all over the world have put an abrupt end to that, in what has been the biggest disruption to the industry in modern times. With restaurants, cafés and bars forced to close their doors for dine-in, many owners saw their business stalled completely, as they had no alternative income streams.
To keep businesses operating and afloat, many made quick and creative pivots to provide collection and delivery through online ordering. Even traditional, high-end restaurants have changed course in this way, with new digital menus rolled out and takeaway options offered for the very first time.
And even with lockdown measures recently being lifted or eased in many countries, the effects of COVID-19 are very much still present in the 'new normal'. Social distancing and hygiene precautions place major demands on businesses, presenting big challenges for the industry as a whole and individual restaurateurs. Many cannot operate at full capacity, which of course puts limitations on sales.
The future is still uncertain, so forward-thinking, smart and creative planning is demanded. Next we'll look at how generating multiple revenue streams can form an important part of that strategy.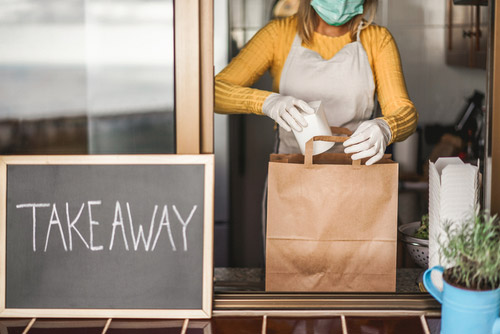 Why multiple revenue streams make for smart business

One interesting recent piece of research from McKinsey & Company identified digital capability as a crucial factor in the performance of restaurants during the height of the coronavirus crisis. It showed that the performance of a restaurant during the crisis depended largely on factors such as digital maturity, urbanicity, as well as the off-premises versus on-premises sales mix.
"A strong online ordering presence, digital loyalty programs, and robust customer relationship management (CRM) systems have been lifelines for restaurants during this crisis, as levels of digital engagement among consumers have soared," reported McKinsey.
So hospitality businesses which already had a high proportion of off-premises sales were well positioned to continue generating turnover from the outset of the crisis. Those with pre-existing online food ordering systems were able to continue with pick-up and delivery operations when dine-in was literally taken off the table, maintaining sales volumes and keeping staff employed.
Digital capabilities and the capacity to pivot quickly give hospitality businesses the flexibility and adaptability to survive a crisis of such magnitude. Of course, this doesn't mean you need to completely abandon the existing business model or values which have proved successful in the past. You can merge old and new practices, adjusting to these modern trends and challenges while maintaining your traditional brand.
A typical case of this would involve providing online food ordering with pick-up and delivery options, running side-by-side with your dine-in service. Through Flipdish delivery partners, you can integrate a last mile delivery service with our online ordering system, providing a straightforward end-to-end service and customer experience. This also means you don't need to rely on signing up with aggregator platforms to provide a delivery service, with their high fees eating into your margins while your brand is also diminished in the process.
From a practical standpoint, with Flipdish you can integrate all your online orders directly with your point of sale (POS) system, processing all your in-store sales and online orders together. So having multiple revenue streams can still be simple and streamlined in the business operation.
The ongoing COVID-19 crisis is really proving the importance of being able to pivot and adapt by having multiple facets and services in place. It's really all about having your options open, therefore being able to tap into different aspects and income streams. Just as this is smart practice in personal terms, the same applies to business.
There is still so much uncertainty about how society and economies will emerge from the coronavirus crisis, and there's unfortunately always the potential for other future crises to emerge down the line. Therefore, it's wise to have robust plans and structures in place, so you can optimise the most profitable areas at any given time.
At Flipdish, we strongly advocate a multi-faceted approach to increase sales overall and future proof your business.


Grow your sales with our online food ordering system