Top 5 Marketing Tips for Online Orders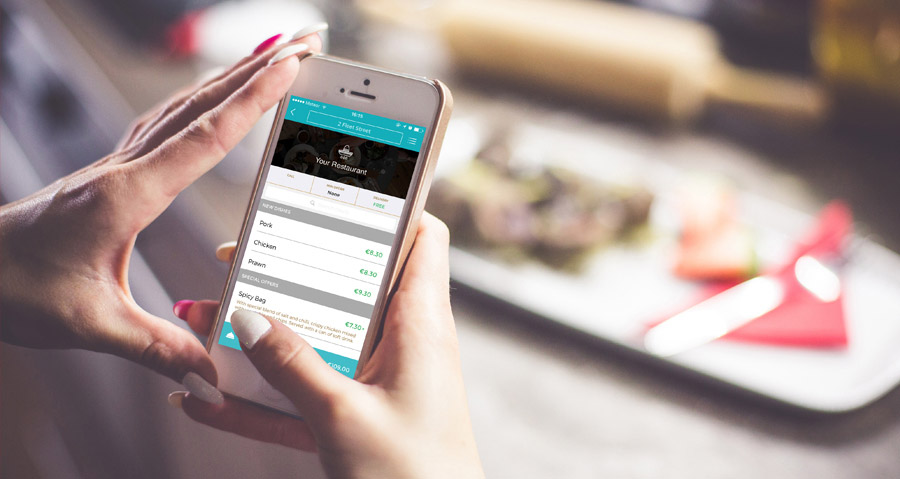 Do you want to become an online ordering machine? Flipdish have the top 5 marketing tips for online orders — guiding you and your restaurant to online ordering success. These marketing tips for online orders will give you the help needed to increase your online orders, and grow your restaurant business for the next 10 years.
In this guide to restaurant marketing for online orders, we will go through:
Top 5 Marketing Tips
Case Study - The 9th Lough
Case Study - Macaris Kildare
So to get you started, let's start to look at Flipdish's Top 5 Marketing Tips for becoming an online ordering machine.
Remember:
These top marketing tips for online orders have been distilled from thousands of conversations & tests with more than 250 of our restaurant partners over the course of 2 years. If you need help with any of them, get it touch. That's what we're here for!
These tips will help you when you're using Flipdish's industry leading online ordering apps.
But… why do I need my customers to download my app?


Keep your brand front of mind

People look at their phones 100s of times every day. If your app icon is on their home screen it will remind them that they love your food and should order all the time.
A push in the right direction
When someone has your app on their smart phones you can send them as many free push notifications as you like telling them about your great deals and offers
Loyalty and Frequency
App users are more likely to order from you more often and when they have your app on their phone, they're more likely to order from you ahead of a competitor. Sure it's only a few taps!
So with that said, let's get into these tips that will help you to success whether you're a restaurant, takeaway, cafe, deli, or any food business.


Top 5 Marketing Tips for Online Orders


TIP #1: Your Staff

Word of Mouth
Staff should tell ALL customers about your app. This should be done in person and over the phone when taking an order ( before the order is even taken from the customer ). The more people with your app in their phones the more repeat and loyal customers you will have. Order frequency is very high with apps.
Delivery Drivers
Every driver should hand customers a flyer letting customers know any discount or offer they can redeem through your app. Don't just pop a flyer in the bag, strike up a conversation.


TIP #2: Mobile Marketing
Text Campaign
Have you sent a TEXT to all of your existing customers to tell them about your new app and online ordering? If not, why not! Tell your biggest customers about your new app and convert those guys over to your own branded app.
Push Notifications
Why not send your existing customers a special offer, incentivise your customers to order your delicious grub.
The Answering Machine
Why not let your answering machine do the work for you. Your answering machine should tell customers to download your new app or order online for a quick and reliable experience.


TIP #3: Online Marketing
Website
Have you got one? If so, are your 'order online' links set up? Does your website appear on Google search? We can help!
Email
Do you have your customer's email address? Why not send them updates and offers to let them know you care. We can help with that too!
Facebook
Have you set up online ordering via Facebook? Why not inspire you customers to order where the spend their time browsing.


TIP #4: Traditional Marketing
Before reading this, you might be wondering what the fundamentals of marketing are. Once you learn, you can use them for your restaurant or takeaway. So here's a quick reading list that you can read later, and use it to further expand our marketing tips.
Window Stickers
Your customers walk by everyday. Let them know about your awesome ordering platfrom with a window sticker. Why not incentivise them to download your app with an offer they can't ignore!
Promotions
In person is always best! Have you tried handing flyers to passing customers telling them about your new app and the discount on the first order? App users are proven to order more frequently so gettem' tapping stat!


TIP #5: Say Thank You
Thank You Cards
We all know that a 'thank you' can go a long way. If you use other ordering portals you already know who your top customers are. It's time to transition these customers to your own personalised app and save a fortune in fees. A thank you card with with a special offer to your best customers will help them order directly from you. Get your delivery drivers not only delivering your delicious food, but a thank you card with instructions to your new app enclosed.
So there you have our top 5 marketing tips for online orders. You can use these to help increase your online order sales. If you want to take things even further, make sure you're signed up for Flipdish — giving you the best online ordering system today.


Case Study — 9th Lough, Dublin
"TELL EVERYONE"
There is no magic formula to how The 9th Lough went from online zero to hero. These guys know the power of word of mouth and they wanted as many people to know as possible.
Almost overnight they saw their app and online orders go through the roof. There was one simple reason. Every staff member was tasked with telling as many customers as possible about the app.
The lesson here is simple. Shout it from the rooftop. The more app downloads you get the higher your orders.


Case Study — Macari's Kildare
"SAY THE MAGIC WORDS"
How much do we all appreciate it when someone says THANK YOU?
Macari's Kildare wanted customers to stop ordering through third party sites and order directly through their app. The goal here was to get the top customers ordering direct so that they could increase orders with higher margins.
Macari's already knew who ordered most on third party sites so the next time they ordered they gave the customer a personalised thank you card with a very special offer. Their top customers quickly migrated to their new app and continued to order their favourite food.
Interested in a free Flipdish demo? Ask us about our online ordering system today.