Influencer marketing: Is it right for your restaurant?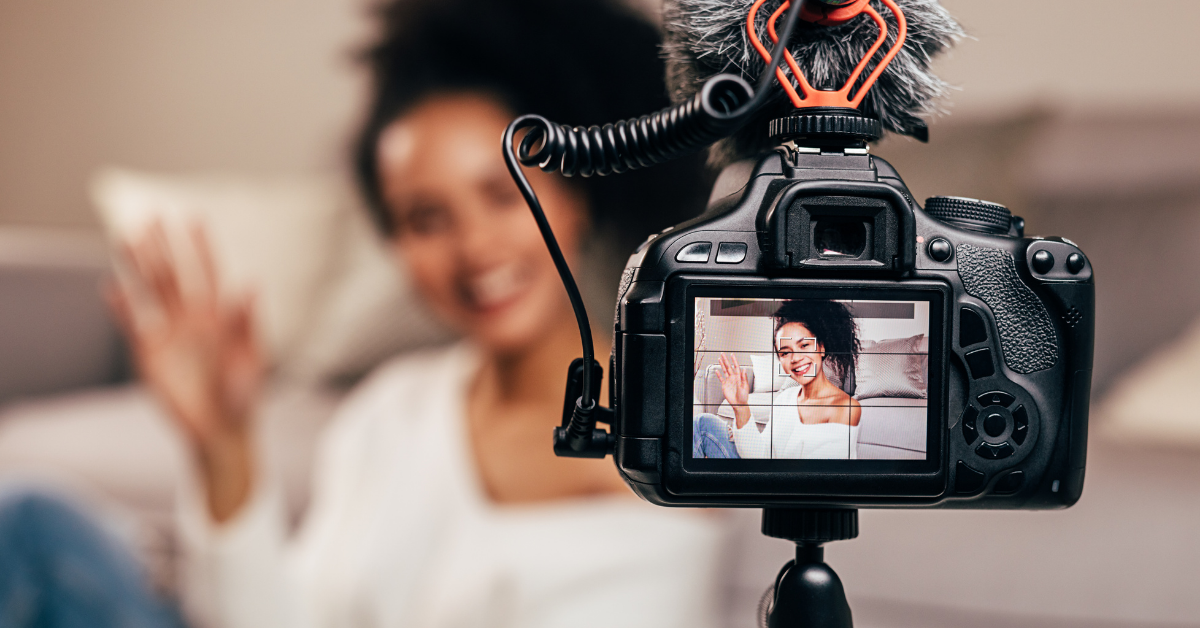 Influencer marketing for restaurants has the potential to be a powerful tool and many restaurant operators are considering the tactic to reach a new audience.
The global market for influencer marketing has more than doubled since to 2019 to reach $16.4 billion in 2022. And a survey of a thousand US consumers by Matter Communications found that 82% of respondents had either purchased, researched or considered purchasing a product or service after seeing a social media post about it.
The even better news for restaurants is that 56% of respondents said they were interested in influencer posts about food and beverage, making it the top category ahead of health and wellness, personal technology and consumer goods.
There is clearly an appetite and an opportunity in influencer marketing for restaurants. But success with influencer marketing depends on thorough research and planning to ensure you partner with the right influencers on the right platforms.
Below we'll tackle some practical ways to get the most out of influencer marketing for restaurants, but first we'll define our terms and answer the burning question: what is influencer marketing?
What is influencer marketing?
Although it is a relatively new form of restaurant marketing, influencer marketing has its roots in a timeless promotion tactic: celebrity endorsement. Influencer marketing takes the idea and applies it to modern communication technology, where anyone can build a following online on social media platforms and become a micro-influencer.
An influencer is someone who has the power to affect purchasing decisions. And an audience who trusts their judgement. Many influencers are celebrities, but many influencers built their own audiences from scratch, only becoming famous once they grew to a certain size.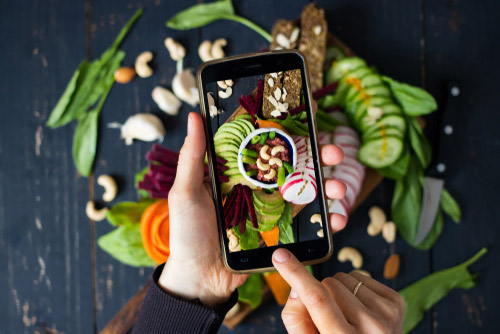 Influencer marketing, then, is a marketing play where brands partner one or more influencers in order build brand awareness and sell products to their engaged audience.
Realistically, most restaurants won't be able to afford A-list celebrity influencers who partner with multi-national brands. So influencer marketing for restaurants is about finding micro-influencers in your area that have an engaged local following. Even though the audience may be smaller, they are more engaged, more interested in what you have to offer and therefore more likely to make a purchase and become a loyal customer.
How to get the most out of influencer marketing for restaurants
If you are considering working with an influencer as part of your restaurant marketing strategy, there are a few things you need to take into consideration before making that leap.
You need to first know your own ideal customer, then find the right influencers who are already reaching them. Then partner with them to create content and measure its effectiveness at driving new business.
1. Know your ideal customer
Knowing your ideal customer and how they use social media is the first step towards success in social media marketing for restaurants. Who are they? What social media platforms do they exist on? What are they interested in?
The answers to these questions should start to match up with your ideal influencer. For example, if your ideal customer is in the 18-25 age bracket, you'd be better targeting influencers on TikTok than on Facebook as TikTok marketing for restaurants tends to target a younger audience.
2. Consider engagement rates as well as follower count
Your chosen influencer might have a lot of followers, but are those followers engaging with their content? Sometimes influencers have a lot of followers and low engagement rates, and some influencers have a low amount of followers but a high engagement rate.
It's important to make sure that their audience will see the post and interact with it otherwise you may find your time and resources being spent with no results. Make sure to ask about how much engagement your influencer gets on their posts, as well as their reach and impressions.

3. Set clear, measurable goals for your influencer campaigns
As part of your social media marketing strategy, you should have clear goals for your influencer marketing efforts.
There are so many stories out there about how people achieved incredible results from influencer marketing, and it can be easy to expect you would achieve the same. However, every influencer is different and each has a different audience that responds to different content.
To avoid disappointment, set clear goals and objectives so that both parties understand what is expected from each other. This way you can have a clear idea of what results to expect, and also the influencer knows what they need to achieve to ensure you are happy with your investment.

4. Know your restaurant influencer marketing budget
Influencer campaigns range in budget. Some may promote your brand by reviewing your product in an exchange called gifting. This is when you send your product to influencers for free, although they are under no obligation to review your product.
Some may have set fees per post or per story post regardless of how much free product you offer. Consider how much you want to spend/how much product you want to gift and make the decision that works best for you, your brand and your budget.
Top tip

"When working with an influencer it's extremely important that the entire process is straightforward and easy. If you're considering using vouchers or a discount code for your influencer marketing campaign, make sure that your entire team is made aware of the offer so that they can deliver the best experience possible." Maeve Gallagher, Managed Marketing Executive at Flipdish
5. Build your influencer relationship
To get the most out of your influencer campaign, it can be helpful to see your influencer as a partner brand rather than a person with a following. Your influencer has a responsibility to be authentic and engaging to their followers, and you have a responsibility to achieve your business goals.
Try to create a win-win situation with your chosen influencer so that your success is tied to theirs and you are more likely to see the results you want. This can help you form a relationship with your influencer, and may lead to more prosperous campaigns together in the future.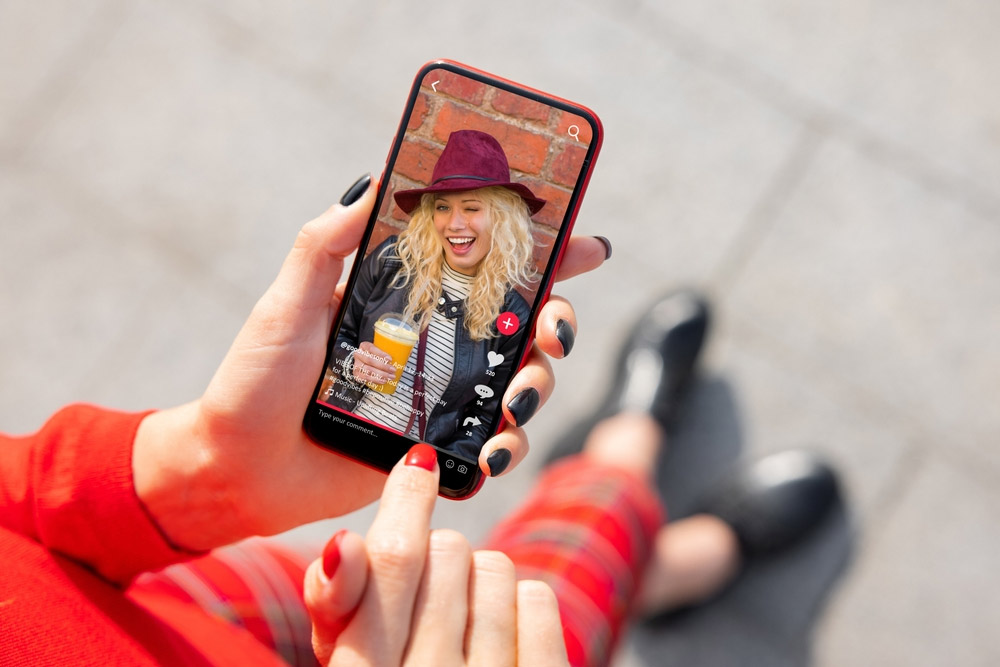 6. Track your campaigns
To know whether your spend on influencer marketing is worth it, you need to track the performance of your campaigns. This means knowing which customers have bought from you as a result of your campaigns.
You can do this in a number of ways. You can create tracking links which include some code that tells you where the customer has come from. Or you can create discount codes for your influencers to give out to their followers. When they checkout on your online ordering site or app, they can enter the code to get a discount and you can add that sale to the total.
To determine the success of your campaign, compare the total revenue gained to your influencer campaign spend to get the ROI, or return on investment, of your campaign.

Get the maximum value from influencer marketing for restaurants

With all this taken into consideration, you should be able to see not only if influencer marketing is right for you, but also how to do it effectively.
Utilise the tips above to make sure you're targeting the right audience with your influencer campaigns and that you're building relationships in order to get the most value from your marketing spend.
If you find that influencer marketing is something you want to pursue, take it one step at a time and make sure to communicate your goals and expectations clearly with your chosen influencer.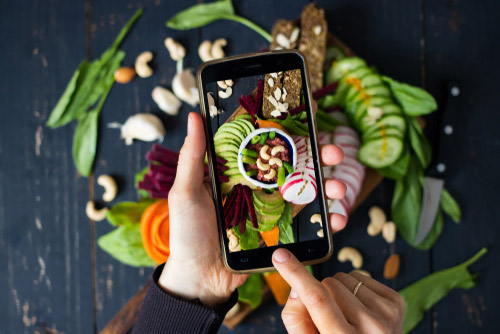 Get online ordering tech worth driving traffic towards
Talk to sales