80% of pub-goers want to order on digital apps instead of at the bar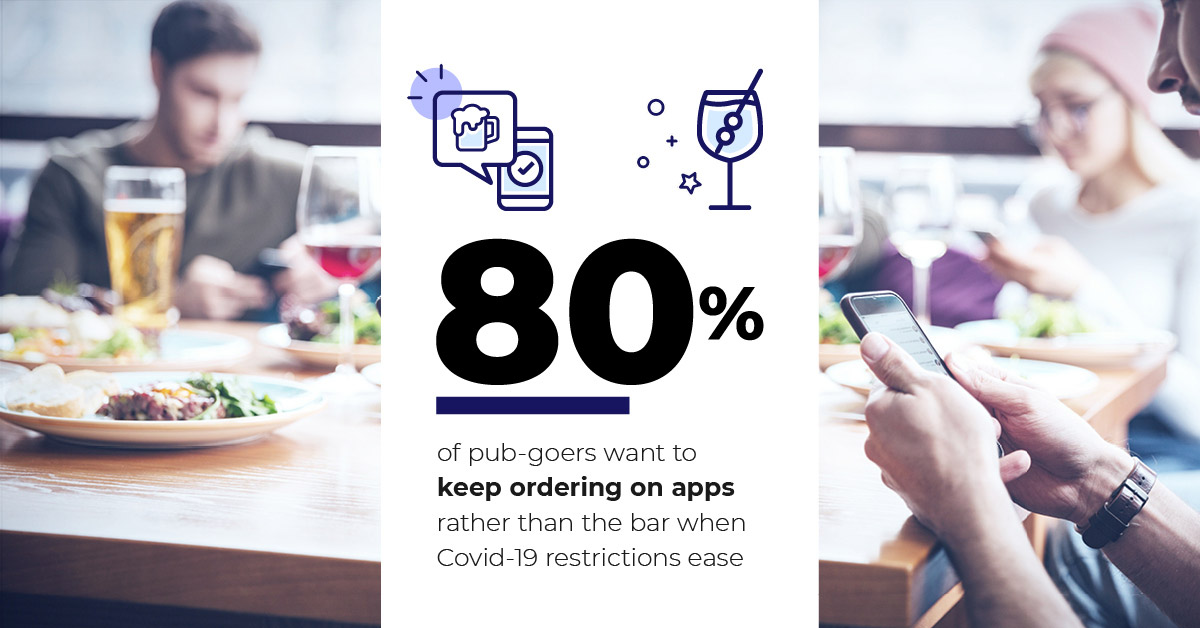 No-one wants to wait in line at a bar for a drink, right? Right.
It's never been something people love doing but with COVID-19 it's no longer just an annoying, waste of time - it could also be bad for your health.
In recent months, pubs and bars around the world have introduced digital ordering systems to help customers to adhere to social distancing.
In news that will surprise very few people, a recent survey we did shows that the vast majority (80%) of pub-goers that have used digital tools to order food and drinks want to keep using them in the long-term.
We asked research agency Censuswide to survey 500 people in the UK who have visited a pub or bar and used digital table ordering since the UK lockdown was lifted


Almost two-thirds of people (63 percent) said they are now more likely to visit a pub or a bar with a digital app and over half (55 percent) would actually miss ordering drinks via an app if it stopped. The preference for digital ordering intensifies among younger people and women. Only one in seven (14 percent) of 18 - 24 year-olds surveyed prefer queuing at the bar and women are half as likely to do the same compared to the men (24 percent versus 11 percent, respectively).
So if you're still not sure whether to introduce table ordering into your restaurant or bar, the evidence in favour of it is pretty convincing.
Customers that have experienced digital table ordering since lockdown say the top benefits are: not needing to queue (54 percent), not losing table and chairs (31 percent), not needing to remember a drinks order (30 percent), less interaction with staff and other members of the public (25 percent) and more time speaking to friends/family (23 percent).
The worst aspects about ordering at a bar pre-lockdown include: long queues (46 percent), people being unfairly served first (46 percent), getting sticky elbows from a wet bar (31 percent) and needing to shout over loud music (29 percent).
It's clear that what was first a lockdown safety measure is fast becoming the locals' favourite.
Pubs and bars continuously move with the times and adapt to customer trends. Covid-19 will undoubtedly leave its mark on the way people order food and drink.
Customers have had enough of queuing at the bar. They want to spend less time jostling for space and frantically trying to make eye contact with staff, and more time with friends and family
For one Flipdish customer, Steve Wynne, licensee of The Hand Inn in North Wales, app ordering has enabled his business to quickly get back on its feet after lockdown.
"Since using the Flipdish technology, staff feel safer and more confident coming to work," he said. "Locals and new customers alike easily grasped the system and they love it. There will always be a place for locals to sit and talk with staff but for those that prefer to stay seated, it's a great option."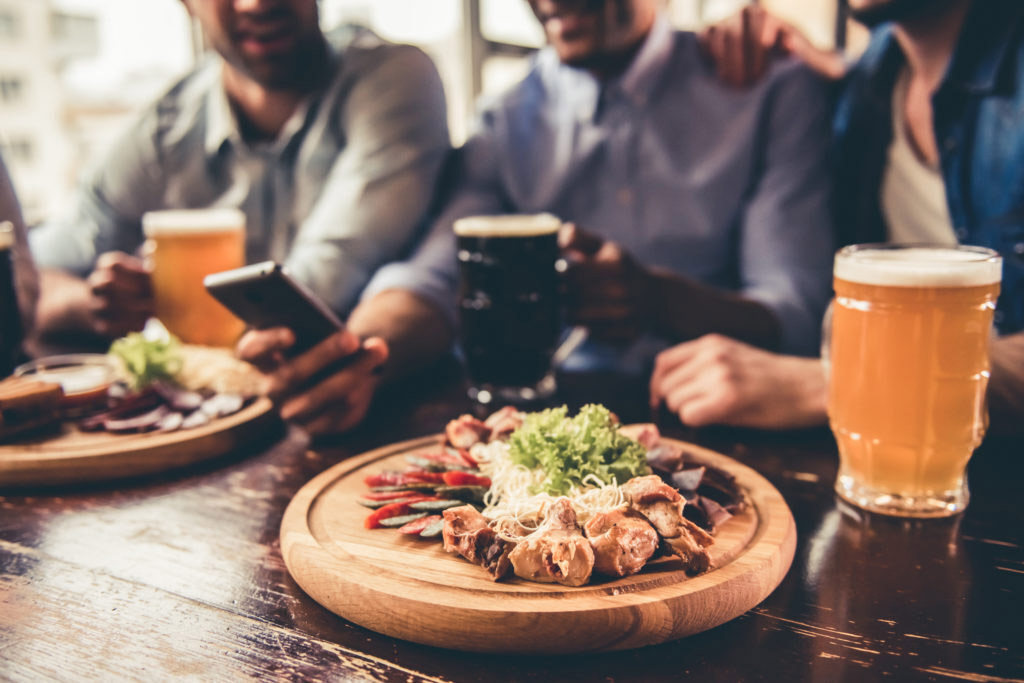 It's not just drinkers that are benefiting from digital ordering. Staff prefer it too, according to David Johnston, owner of The Paper Mill and The Craigie in Scotland, who said: "We pivoted to Click & Collect during lockdown so we figured the next step was our own branded app.
"Our staff are fantastic but having digital ordering means they can focus on giving customers an amazing experience and spend less time worried about giving back the right change, remembering difficult orders and working out who's next to be served."
The days of queuing at a bar to order food and drinks are numbered as digital ordering becomes the norm.


Get started with digital ordering today