10 ways to increase your online orders in the year ahead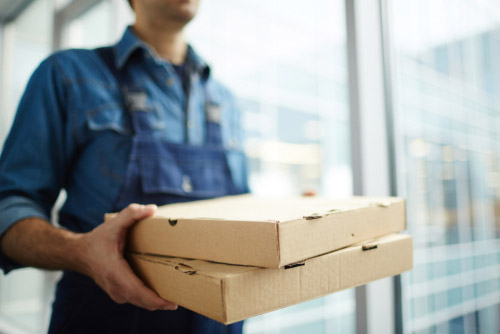 Restaurant operators are always looking for ways to increase online orders and boost revenue.
Online ordering is no longer just an optional extra for a hospitality business – these days it's an essential part of the operation and a key source of income.
The market for restaurant-to-consumer delivery, which is of course powered by online ordering, is expected to reach $159 billion by 2027, according to market analysis by Statista.
Events of the past few years have accelerated the move towards digital ordering. This trend looks set to continue at a rapid pace as restaurants and takeaway businesses invest in growing their online ordering capabilities.
So how can your restaurant increase its piece of this growing pie? By mastering digital restaurant marketing, driving customers online, giving them a better ordering experience and keeping them coming back for more.
Let's take a closer look at how to do just that.

10 proven methods to increase online orders for your restaurant or takeaway
Having your own branded website and app, where customers can order quickly and conveniently for click-and-collect or delivery, gives you a solid base to work from, and the essential tools to succeed online.
Your next big goal, obviously enough, is then to increase your online sales over time. Enhancing your digital presence and improving the customer experience are key to this.
Let's dive into 10 practical ways to increase online orders for delivery and takeout.
1. Give your customers exclusive offers
Customers love a bargain – that's something that never really changes! So attracting them with exclusive offers is always a good strategy.
You want to incentivise them to order directly through your own website or app for delivery or click-and-collect, rather than through third-party aggregators where you lose a big chunk of the order value to their high fees (along with other negative consequences for your business).
One simple but highly effective way to promote your delivery and click & collect services - both on your website and app - is by giving your customers offers that are exclusive to those channels.
Flipdish even enables you to send push notifications to your customers via mobile, informing them about any offers you want to promote. This helps to maintain strong engagement with customers, enticing them to order from you again and again.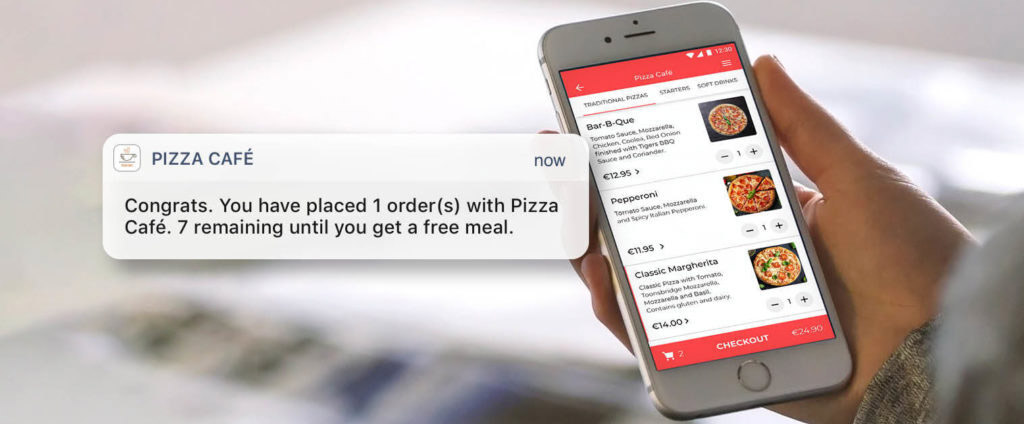 2. Optimise your menu to boost online sales
Your online menu should impress and appeal to your customer right away. So we always recommend refining and optimising your menu to showcase attractive meal deals and best-selling items. And make your menu visually appealing by adding high-quality images of dishes where possible.
It's also well worth watching out for new food trends. You can consider modifying your menu to make it more enticing for customers, maybe adding an exciting new dish or two, based on current and emerging trends (Flipdish can update any menu changes when you wish to add or remove items).

3. Provide an efficient service
The operation of online ordering needs to be efficient at every stage of the process. You want to avoid any negative issues or experiences with packaging or food delivery. So your packaging must provide quality, good presentation and temperature control. Packaging should also be distinctive, showing off your brand positively.
It also helps to keep your customers informed of the estimated food delivery or collection time, to avoid any frustration or confusion on their part. Customers like to know how long they will be waiting, and this is one key part of providing an excellent customer experience, which helps to drive repeat orders.
With Flipdish, you can also integrate your online orders directly with our top-class delivery partners.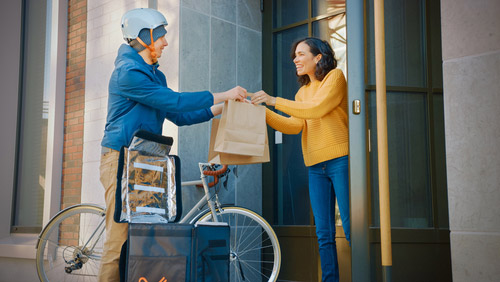 4. Promote your online services offline
You should promote your online ordering platform at every given opportunity, and in-person communication with dine-in customers is one golden opportunity. Staff can routinely tell your dine-in customers about the ordering options through your website and app and perhaps next time they can click and collect.
Likewise, you can use your premises to promote your online ordering services through outdoor signage and indoor posters. Your premises itself is a big marketing asset and opportunity – so make use of it. Show the website address/URL and other key information clearly on any signage you display. This uses very traditional marketing tactics to promote modern digital ordering channels.

5. Link all social media channels to your online menu
Your target customer most likely scrolls through social media in their spare time on a daily basis – providing you with another great opportunity to promote your online ordering.
You can bridge the gap between your website and social media by showing a link to your online menu on your social media channels. This provides a smooth user experience, giving customers a direct route from browsing your Facebook page, restaurant Instagram posts or latest TikToks to placing online orders with you.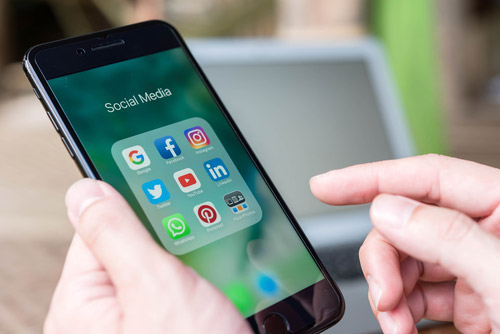 6. Encourage customers to download your app to increase online orders
It's one thing having a great app, but you also need to make sure people download it. This sounds obvious, but you need to constantly promote your app and encourage downloads. This gives your business prime real estate on the customer's phone, putting you top of mind when they go to order food.
Therefore, app downloads are a huge driver of long-term customer loyalty. Promoting your app on all available channels should be a key part of your marketing strategy in the year ahead.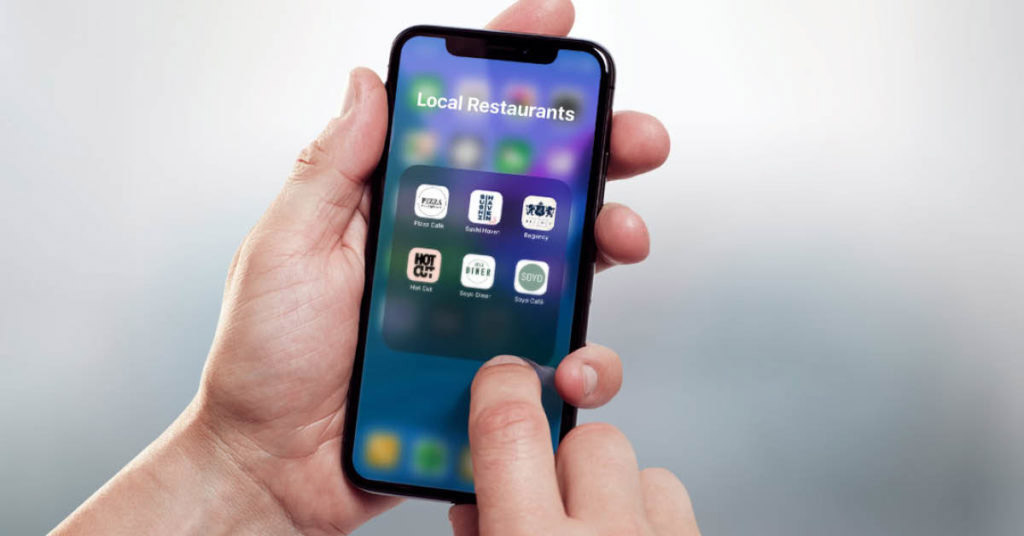 7. Allow regular customers to reorder quickly
Online ordering needs to be fast and convenient in today's world. Providing a positive user experience and simplifying the process benefits your customer – and ultimately you.
For example, on the Flipdish system you can set up a 'Favourites' section of your menu, which is based on a customer's previous ordering habits.
This means they can reorder their favourite items in seconds, with just a couple of taps. It's a useful shortcut, allowing customers to get what they want very quickly, helping to drive more orders.

8. Increase online orders with digital advertising
Sophisticated online marketing tools, such as Google Ads and social media advertising, can successfully target your customers at the right time and in the right place.
It often gives great value for money and a big return on investment in the form of increased sales. For instance, Google Ads makes use of location targeting, ensuring that potential customers in your area find your business quickly through the search engine.

9. Use Google My Business to enhance your online presence
A GMB account gives customers simple ways to find you and connect. This free service from Google is a great way to enhance your online presence as it's designed to help promote local businesses.
It enables restaurant and takeaway owners to manage how they appear across Google platforms and make their businesses stand out. Given consumer habits these days, with huge volumes of local searches happening via smartphone every day, this is a very important area to concentrate on.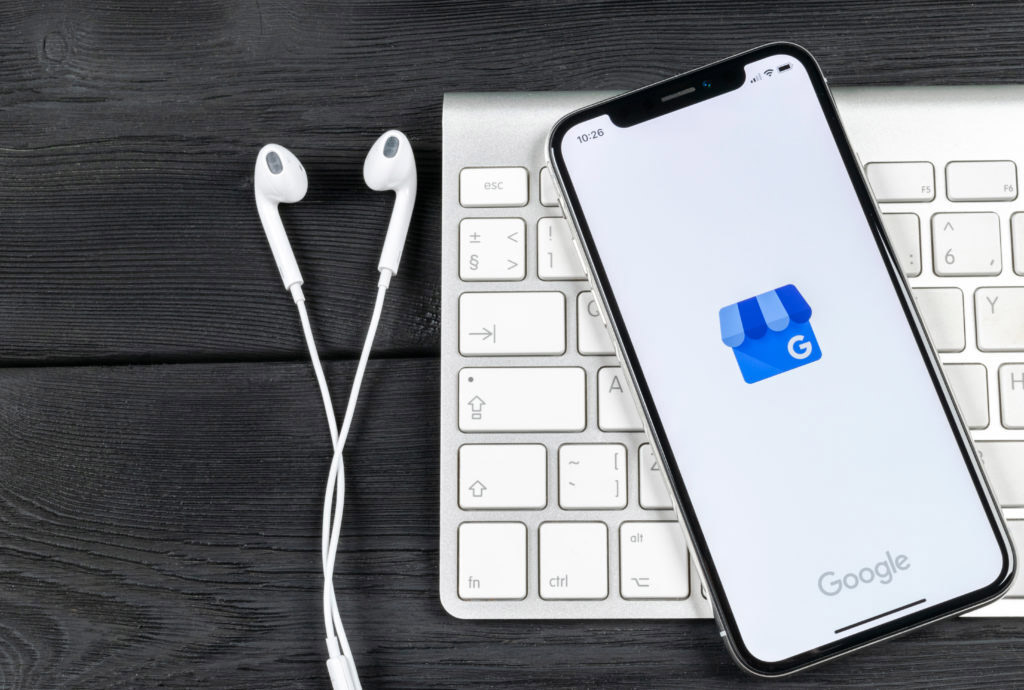 Being set up on GMB means you appear in Google Maps and Local Pack listings, which shows the local businesses related to someone's query.
That means huge visibility to people searching in the local area, giving them the key information at a glance – including your location, contact number and a link to your website. So it helps to bring more visitors to your site, ultimately driving more orders.
Convenient 'Takeaway' and 'Delivery' buttons within the Google Maps interface even allow users to go straight to food businesses offering those services, in just one click.
To get started on GMB click here

10. Gather data with customer feedback forms
With the strict data protection laws in place over the past couple of years, gathering customer contact details is a significant challenge for businesses. You need to be careful to follow the rules. One clever solution to this challenge is to provide customer feedback forms, both in-store and online.
Not only do you get free objective feedback, you can also ask customers for permission to acquire their contact details. This data can be immensely valuable to future marketing and promotional activities.
Increase your online orders with first-class tech
Whether you have big plans to drive more orders to your app, create a new loyalty program or revamp your ordering website to boost your online sales, the key is to find the right technology partner and POS system.
That means one that offers easy onboarding, great support and top-class technology, without the high fees of delivery aggregators.
Flipdish works with restaurants and takeaways around the world to provide all the tools they need to increase online orders and thrive both digitally and IRL.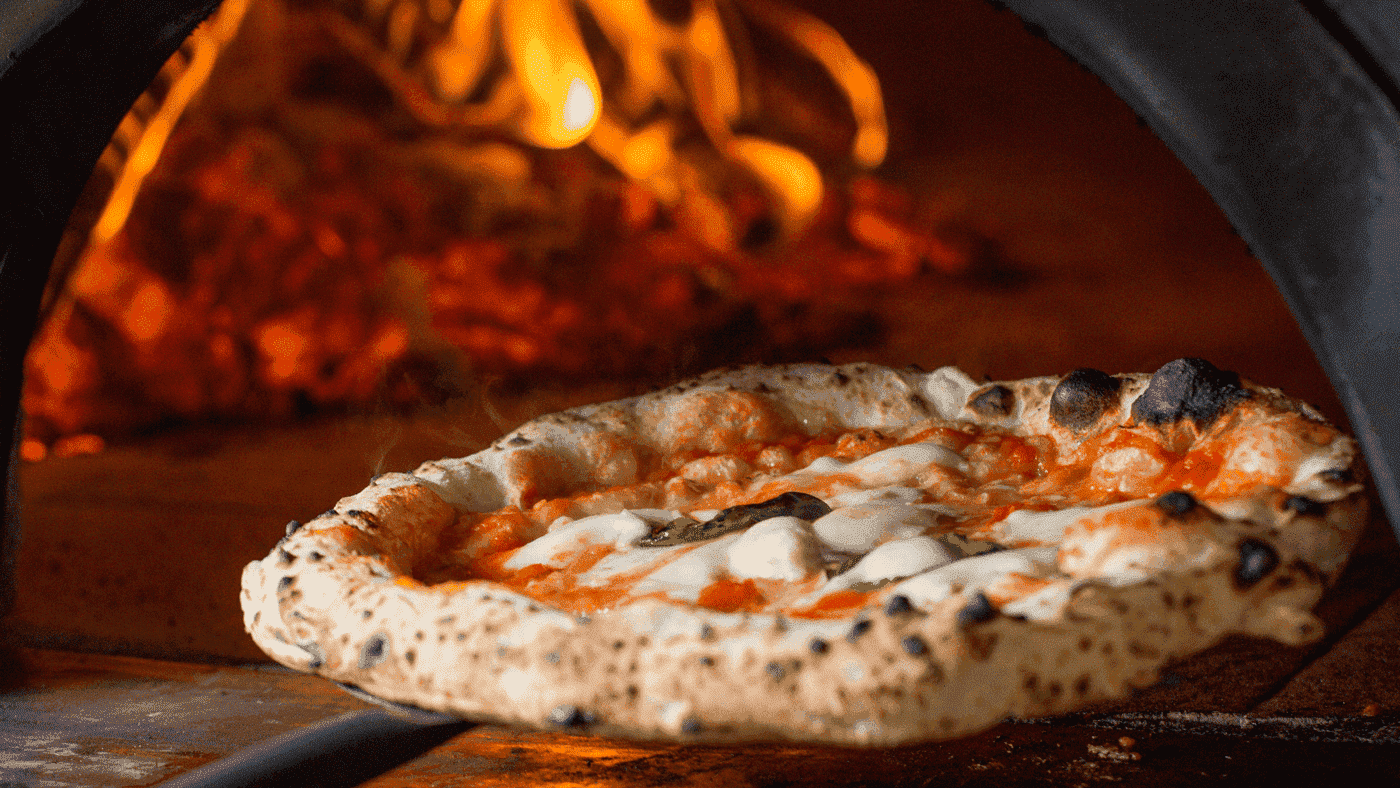 Increase online orders for your restaurant or takeaway in 2023
Talk to sales