5 food trends to look out for in 2021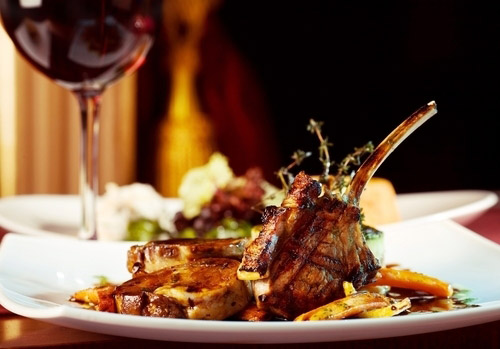 The year ahead is sure to bring exciting developments and innovations in the food and hospitality sector. It's also bound to be a better year than 2020!
There's lot of interesting food trends emerging all the time, which could gain much more momentum in 2021. So, to keep you in the know on what to look out for, here are five we've picked out.


1. Michelin Star-quality food available as takeaway
We've seen this really exciting trend emerge in the last year - as some of Europe's top restaurants have pivoted and turned to online ordering and food delivery during the lockdowns.
Cordo in Berlin, and Gofio in Madrid, are two cases in point. Both Michelin Star restaurants, they came on board with Flipdish during 2020. We integrated a new online ordering solution on the Cordo website, and they even created a special menu for collection and delivery.
Gofio went a step further, creating the new El Lagar x Gofio online brand to give them continuity during lockdown. The new Flipdish-powered website has allowed them to bring their dining experience into customers' homes through both pick-up and delivery - a clever new line of business.
We predict that other top-class establishments will follow suit and the practice could become more prevalent in 2021, with at-home fine dining experiences provided through takeaway.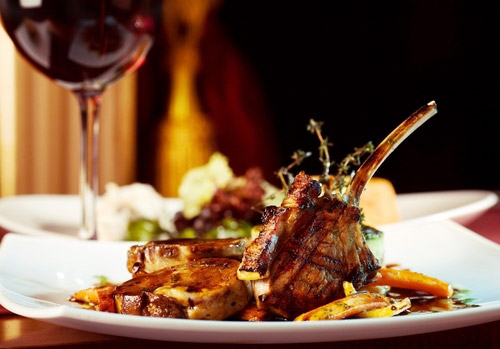 2. Spotlight on food safety and sustainability
Consumers are becoming increasingly conscious of ethical behaviour and processes with the businesses they support - and restaurants are no exception.
Within this, customers are considering aspects such as food safety (especially in the context of COVID), animal welfare, supply chain transparency and sustainable sourcing. For some restaurants and takeaways, supporting reputable local food suppliers is one core part of their policy in managing these factors.
Our customer Sprout & Co., which specialises in salads and other healthy dishes, is one chain with a very clear mission around sustainability and transparency. "We're committed to supporting small and mid-size farmers who are farming sustainably, to creating transparency around what's in your food and where it came from," says their website.
It's a very strong message and is all part of being an ethically responsible brand. With increased focus on this, we can expect to see more restaurants and takeaway businesses to take similar positive steps in 2021. Communicating this openly to customers is also important - Sprout & Co. certainly do that very effectively.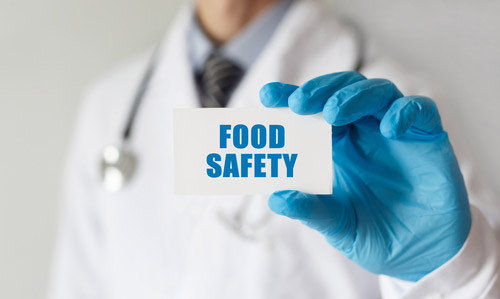 3. More adventurous types of food consumed at home
Denied the pleasure of visiting their favourite restaurants for so long during the past year, consumers have most certainly got more adventurous with the kinds of food they're ordering to eat at home.
For example, Flipdish customer Rock of Virtue Café in Cambridge, UK, has been a big hit with its online delivery and collection services. Owned by Tanisha Broady, who is from the Caribbean herself, they specialise in cuisine from the region, with tasty dishes such as jerk chicken and Caribbean fried chicken.
People are now very eager to try out new cuisine types and creative dishes in their takeaway orders. With new eateries and options popping up all the time, their palates are being satisfied by restaurants. That's sure to continue in 2021!


4. Increased demand for healthy food options
There's been a big emphasis on healthy food choices for quite some time, even among the world's leading fast-food franchises. And that trend looks set to escalate, with 81% of diners making greater attempts to eat and drink more healthily as a result of the coronavirus pandemic.
Demand for vegan-based meals has risen sharply and it's expected that Veganuary 2021 will be the most successful one to date.
Our customer cojean is one chain that's very much part of the healthy food movement. Over the years they've developed a strong reputation for healthy recipes, with their menu including organic, vegetarian and vegan options.
We can expect health-food focused brands like this to grow in 2021, as well as smaller local restaurants and takeaways including more healthy dishes and options within their menus.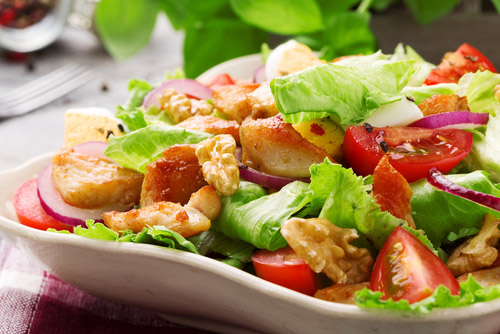 5. Robots helping to prepare the food
It might sound a little futuristic, but robots could start to play a big part in preparing food in 2021. By automating a lot of the hard work in the kitchen and increasing output dramatically, they have the potential to revolutionise the restaurant industry.
One California-based company, Creator, has developed a hamburger-making robot that can create burgers at incredibly high speed and impressive volume. The company describes the machine as 'one of the most precise culinary tools on earth'.
So, could we soon be seeing super-high-tech robots like this taking the place of human chefs in kitchens all over the world? It may take some time yet, but it's definitely something to look out for.


Food for thought and potential opportunities
We can't predict exactly how the industry will take shape in the next year (2020 taught us that!), but we can definitely see these five trends continuing and gaining more traction.
You might even be able to identify one or two of these areas as potential growth opportunities for your own business in the year ahead. For instance, this could mean looking at your ordering options and food suppliers. You might consider reexamining your processes or even reimaging your menu.
It's some food for thought, so to speak!


Grow your food business with Flipdish online ordering