What makes a good restaurant app? 9 key questions answered
You can learn a lot from U2. Back in 2014, when their album Songs of Innocence auto-downloaded to Apple iTunes, the subsequent outrage showed us just how personal phones are. Mostly, U2 fans were pleased, but many others saw it as a violation. These glass and metal rectangles go everywhere with us, and — if we're not accident-prone or forgetful — are literally living in our pockets for several years. It's not surprising we become protective of them - every bit of space used is precious. Downloading an app is a decision your customers don't take lightly, so if you are launching one, you must ensure it is useful and relevant. In this article, we answer nine commonly-asked questions about restaurant apps.

1. What is a restaurant app?
Standard restaurant apps allow customers to order for Click & Collect and delivery, and to pay in advance. Really good restaurant apps allow customers to order for Click & Collect or delivery and pay, but also have inbuilt loyalty programmes, and a dedicated success team guiding and advising you, seven days a week. Due to the expense of developing a one-off app, chains and franchises were among the first to launch their own. However, due to their success, and the emergence of white-label app technology companies, restaurant apps are now available to any size of business.
2. Should I have my own restaurant app?
Many smartphones notify you every week to let you know how much screen time you've put in. These figures are often alarming and lead to a regular promise — and ignoring of that promise — to cut down on phone time. Still, according to a Statista report in 2021, just over half of web traffic worldwide is mobile — 55% specifically. While business intelligence provider eMarketer says 88% of mobile internet time is spent in apps. Your customers spend a lot of time on their phone, and if you can nestle your restaurant somewhere among their weather and social media apps, well that's very valuable virtual space.
In October 2020, Deloitte released the Restaurant of the Future, in which they reported 40% of consumers prefer to order online and when they do, spend increases. It also reports when it comes to paying, 48% of drive-thru customers and 46% of take-out customers want to pay by phone, as do 31% of dine-in customers. Some 50% of these wanted to do so as a restaurant app. In quick-service restaurants, when digital ordering is in place, the average spend per visit goes up 20% and frequency of visits rises 6%. These figures reflect customer behaviour changes that have been vastly accelerated by the pandemic and a growing desire for contactless service. These are not insignificant numbers either.
Many business types opt to have their own restaurant app. In one day, a customer could pre-order their morning coffee and bagel at a café, grab a takeaway lunch from a quick-service restaurant, restaurant chain or drive-thru, and later, get home order from a ghost kitchen or order directly from a dine-in restaurant or takeaway. This customer could use a restaurant app at each one of these businesses, and as the Deloitte report reveals, many would prefer to.

3. What other restaurant apps are my customers downloading?

There are many types of restaurant apps out there. These can range from restaurant review apps like Tripadvisor and Yelp, to reservation apps like OpenTable and Resy, third-party aggregators like Just Eat, DoorDash and Deliveroo, and other independent restaurant apps from your competitors. To see actual figures, QSR magazine runs a monthly report on the top ten most downloaded quick-service restaurant apps. In June 2021, all in the top ten were brand's mobile apps, with McDonald's and Starbucks topping the list, and no sign of aggregators. Chains and franchises know how restaurant apps keep a brand front of mind while growing familiarity, frequency and loyalty, and so, give their app development and promotion plenty of attention.
4. Do I need to build my own restaurant ordering app?

No, is the short answer. A lot of time and resources go into creating a from-scratch restaurant app. From market research, to procuring a development company, refining your functionality needs, security and privacy compliance, design, testing, reconfiguring functionality, marketing campaigns and launch, there's a lot of steps to consider and the costs rack up quickly. And that's not even mentioning the cost of ongoing support and new enhancements. An easier and more cost-effective solution is to go with a customisable white-label app. This way you get well-thought-out and regularly enhanced software, with a branded and/or customised front-end, and crucially, 24/7 customer success support.

5. What is the cost of getting my own food ordering app?
As you'd expect from the outline above, the cost of developing a from-scratch restaurant app can run into ten figures, plus support and enhancement fees, often on a retainer basis. At Flipdish, our restaurant app pricing is commission-based meaning there's no fixed monthly cost. Our commission rates adapt as you grow to ensure you're always paying a fair price for the service we deliver. And if you're not receiving orders, it costs you nothing.
6. What are the benefits of having my own restaurant app?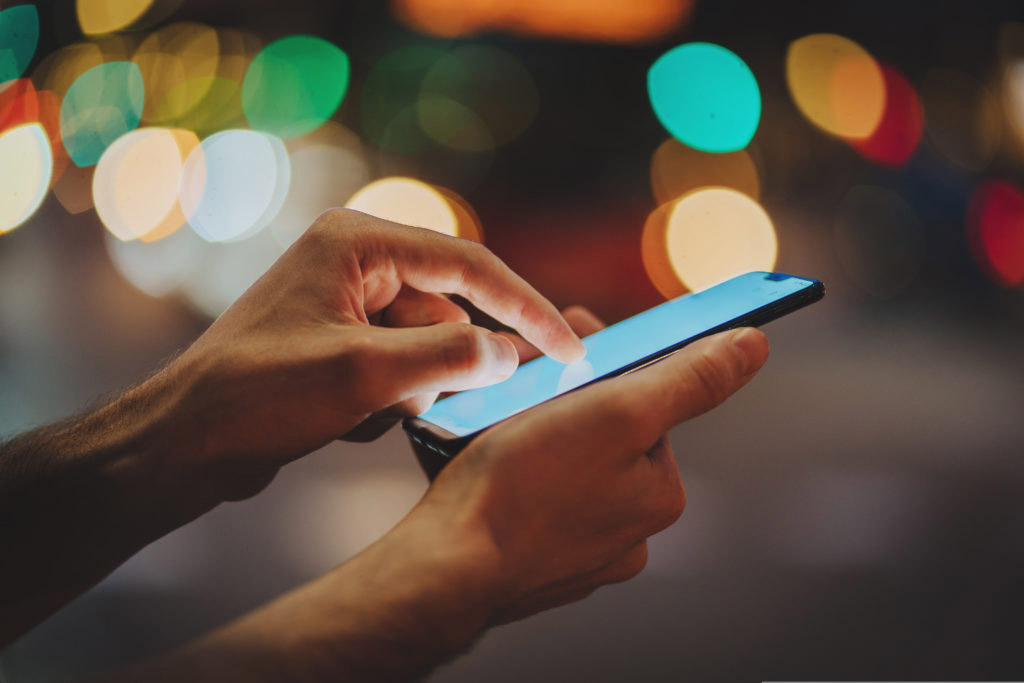 Guarantees regular engagement
In a 2021 survey conducted by Reviews.org, they report that on average, Americans check their phones 262 times per day — that's once every 5.5 minutes. Once you've secured a spot on a customer's phone, you are visible for these many pick-ups. To maintain customer engagement, ensure your menu engineering is on point, your phone number is easy to find, and that your app is optimised for geo-targeted promotions. A restaurant app needs to earn its stay by working intuitively and seamlessly.
Allows you to run targeted marketing campaigns
Restaurant owners and managers have a broad and heavy workload, so look for restaurant app technology that has inbuilt, automated targeted marketing campaigns to lighten the load. If you haven't scope for in-house marketing, look for a tech partner with a managed marketing team who will support you and manage your campaigns. It's also handy to have technology that can send automated discounts to customers who haven't ordered for a while, and can also facilitate seasonal and one-off marketing campaigns too.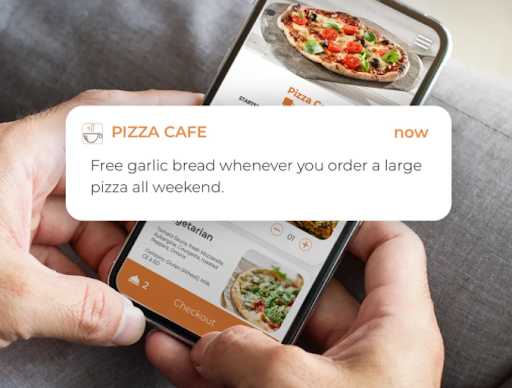 Builds loyalty
When was the last time you had a loyalty card physically stamped? All kinds of businesses, but particularly leading quick-serve restaurant chains and franchises, mobilised their loyalty programmes years ago. The secret to loyalty really is getting people on your mobile app because being on customer's phone screens is worth a small fortune. Good restaurant apps automate and customise loyalty programmes, letting regular customers know about offers and discounts before anyone else via push notifications.
Minimises mistakes with orders
When customers use a well-designed menu on a restaurant app, errors are reduced greatly and staff do not have to spend time manually entering orders. If your restaurant app is sophisticated and seamless, users will encounter an easy, no-nonsense experience when ordering from you. Ultimately, the onus is on them to choose exactly what they want and it's your responsibility to complete the order. Simply check off each item as they are ready to ensure you fulfil it note-perfect.
No more queuing
No one likes queuing, especially since COVID-19. In fact, many restaurant floor plans have been revised as a result of the pandemic to avoid queuing. When customers order through Click & Collect on a restaurant app, they can book ahead and only show up when it's ready. This is especially welcome for morning and lunchtime orders when customers can be in more of a rush, and it is very beneficial for your business to have your app embedded into customer's daily routines.

7. Do I need both an Apple and Android restaurant app?

According to Statcounter Global Stats, Android operating systems make up 73% of the market share worldwide, while iOS is 26%. Your local market should vary, and depending on where you are in the world, one can dominate significantly.
Developing your own Android and iOS app at the same time can be complicated and expensive, and it's why many brands launch one before the other. But if you're using a white-label solution you don't have to choose, the system is already developed for both and will be completely up-to-date.
Both Android and Apple app development have their quirks. Android is open source but is a controlled platform using a static programming language called Kotlin. Apple uses its own programming language called Swift and its app store has stricter rules and standards, so it usually takes longer for iOS apps to be approved. Some of the biggest differences between Android and iOS is how they handle data, background processing, permissions handling and the rules around what can and cannot be included in an app.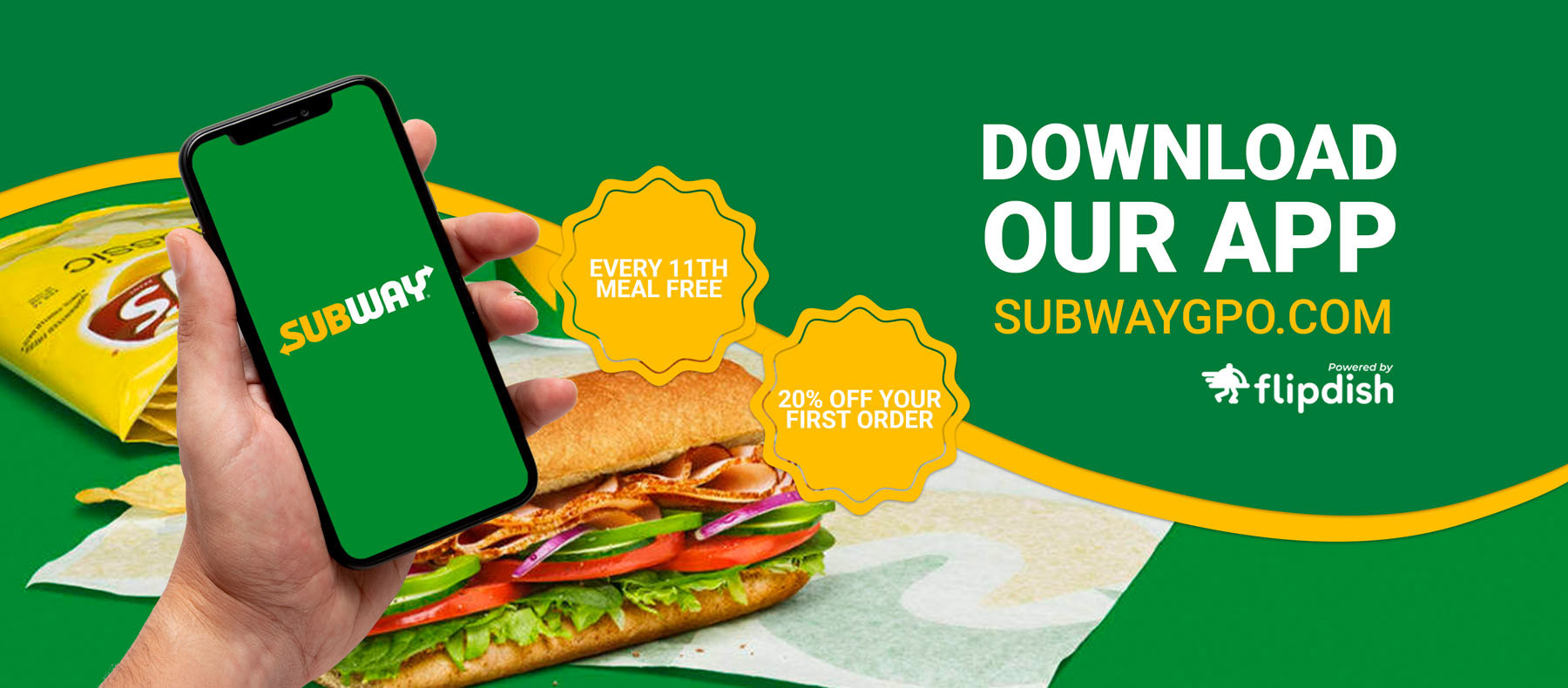 8. How do I get customers to download my restaurant app?
There are a number of ways to get more restaurant app downloads. For any printed collateral, remember QR codes are your friend. With a QR code, you can direct scanning customers straight to the relevant page for downloading, so there's no confusion. Try:

Posters: on your premises, especially in the window and wherever you are permitted to put them up locally

Flyers: do a local mail drop and pop them in food bags

Word of mouth: ask staff to mention the app to all customers

Discounts: nothing converts like a discount, considering offering a 10% or 20% discount on first orders

Loyalty programmes: reward regular app users with perks, such as every tenth meal free, and advertise this upfront

Organic social media: showcase your app and how it's easy to use on Facebook, Instagram, Twitter and TikTok

Managed marketing: run targeted social media campaigns and Google ads to broaden your reach
9. How quickly can I get my restaurant app online?

Building an app from scratch can take anything from three to nine months, and beyond. From writing a comprehensive development brief, tendering, procurement, onboarding, design sprints, prototypes, testing and deploying to the app store, it all takes time. With a white-label app provider, you can get your own restaurant app far quicker. With Flipdish, you can go live with your own Android and iOS apps within ten days, and we have been known to get customers live in as little as 48 hours.
Conclusion on restaurant apps

We know from our own personal habits and from the global stats that customers prefer mobile. Smartphones guide our mission and product offering here at Flipdish, and the numbers add up. Considering the high conversion rates, and the repeat custom they encourage, it's easy to see why the world's leading chains and franchises are investing so heavily in their restaurant apps. Some 26% of Starbucks' transactions in Q2 2021 were mobile orders, up 18% from a year ago. Launching your own restaurant app allows you to build relationships and loyalty with your customers, minimises mistakes, and frees up your staff from manually taking orders. In a nutshell, if you can nestle your business into your customer's phone by providing value and a seamless service, the rewards will follow.