Menu engineering: the complete guide
Creating a profitable restaurant menu is both a fine art and a science. Just like the fine arts, menu engineering benefits from experience and patience, and like science, it requires rigorous research and testing.
Tweaking your menu is important on a number of levels. Firstly, if your restaurant menu isn't profitable, then what's the point? Plus, your restaurant menu is your customers' first impression of your food, so you need to put your best foot forward.
Good menu engineering also sets you up to convert higher-value sales. Of course, depending on your business, you may make sales from merchandise, pantry items, events and gift cards, but food and beverages are traditionally the core products of a restaurant.
The beauty of menus is that they can be tweaked and revised as you go. Your first menu might not be very profitable. Your second attempt at menu engineering might not be much better. But gradual improvements will see steady, longer-term results. In this post, you'll learn:
Let's delve a little deeper.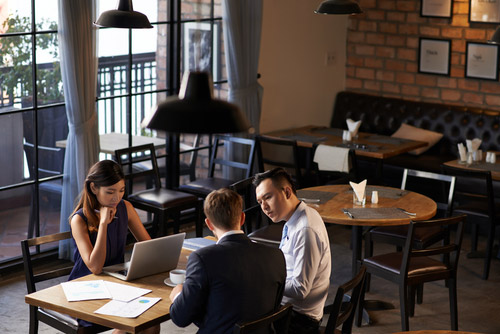 What is menu engineering?
Definition
Menu engineering is analysing your menu and optimising it for the two Ps: popularity and profitability. It is a term used to describe the top and tail ends of menu design and menu optimisation. Not only does it apply to online menus, it also concerns print menus and menu boards — basically anywhere your food and beverage offering is listed.
Its goal is to identify and categorise menu items on a scale of profitability to popularity. Through menu engineering you can make smart choices about your menu and make it to be more profitable, all while still delivering a great customer experience.
The science of menu engineering
As well as tweaking the design and layout to appeal to customers — the fine art part, menu engineering is also about really investigating the data and understanding it before you present options, then testing and recording results. In essence, it is a science.
There are three broad parts to this. First, you use insights from your POS system sales reports to identify your bestsellers. The broader the data set, the better, but do consider seasonal swings too.
Next, work through your menu to determine the gross profit margin for each menu item. This is the revenue each menu item generates, minus the cost of ingredients. The third phase is testing and recording results, but more on that later.
What are the big benefits?
The restaurant business has famously low profit margins and menu engineering helps increase profitability. Through menu engineering you can:

draw attention to higher value menu items

upsell extras to encourage greater spend

draw attention towards meal deals and meal combos

understand what's good for your business

know what you need to focus more on

Know what you need to focus less on

reduce food waste
Who is involved in menu engineering?
Menu engineering is a team sport. The captain is the restaurant manager who will be working with the restaurant owner, chef, servers and customers to fully optimise the menu. Don't just focus on the hard data. Servers and customers can provide key qualitative insight to complement the quantitative data you pull from your POS system.
Your servers know immediately what your most popular menu item is, when asked to describe a dish they'll know the ingredients that cause a nose wrinkle and a "no", and they'll know what menu items frequently have leftovers and crucially, what's left on the plate. Equally, your customers can be surveyed or canvassed for their insights. If you have regulars that you are friendly with, ask them for their honest opinions. This can be the most valuable intel of all.
How often should menu engineering be done?
Managing a restaurant involves long hours, with many elements pulling you in different directions. Like many things, the more you put into menu engineering, the more you get out of it. For some restaurants where supplier changes aren't regular, and the menu isn't so seasonal, twice a year will do at a pinch. But for best results, quarterly or monthly is best practice.
How to do menu engineering
Choose a time frame
As noted above, menu engineering is best done quarterly or monthly — or both — is best. Ideally, you want a macro and a micro view when analysing individual menu items. When getting into the nitty gritty, don't forget to keep one eye on the bigger picture.
Calculate costs and margins
If you have a clever POS system, take a look at the data it provides as many already calculate the food costs and profits on menu items. If you are calculating costs and margins manually, you will need to take a cold hard look at your current menu and start to categorise items.
First, broadly categorise under headers like: starters, mains, desserts. Once this is done, you need to delve into the cost of production of each. With your chef, determine the ingredients cost of the menu item. For example, if you are analysing a burger, you need to include the cost of the bun, main filling, dressing and sauces. This is commonly referred to as your cost of goods sold (CoGs).
Now you need to cross check this with your ideal food cost percentage. Most restaurant owners and operators try to keep food costs anywhere between 28% and 35% of their total revenue.
So, to make this a little more tangible, let's go back to our burger. In this instance, we'll pick 30% as our ideal food cost percentage. And let's say the ingredients cost €3.
€3 / 30% = 10
This means your burger menu price is €10.
Establish profitable menu items
By knowing your cost of goods sold (CoGs) and your mark up, you will know which menu items are profitable. When you are identifying profitable menu items, it is standard practice in menu engineering to look at what's popular at the same time. These can be loosely segmented into four categories, and it is useful to label these categories for ease of reference. Dr Michael Kasavana, now retired but who spent four decades researching and teaching at Michigan State University, and who literally wrote the book on menu engineering, suggests:

Stars: highly popular and highly profitable

Plow Horses: popular but not very profitable

Dogs: not profitable or popular

Puzzles: highly profitable but not so popular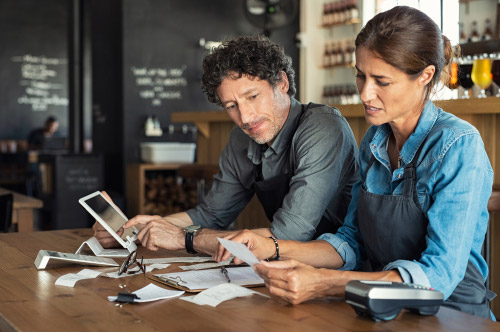 With this matrix, you can identify ways to optimise your menu.
STARS
You want to keep your Stars front and centre, so make them very visible everywhere you can. This could be the dish you become known for and can be used in marketing. For example, "try our famous hot wings".
PLOW HORSES
Take a closer look at your Plow Horses. You want to make these more profitable. Can you sub out an ingredient or two for something similar, or more interesting? Can you ask your supplier for a new rate if you buy further in advance or commit to a certain amount per week or month? If your servers report food waste for this dish, can you reduce the portion size?
DOGS
It might be time to let the Dogs on your menu go. If they aren't popular or profitable, is there a solid reason for keeping them there? Is there a tweak you can make to increase the appeal of this menu item? Sometimes a recipe modification, new name and a revised description can make all the difference.
PUZZLES
Figure out the puzzle of why your Puzzles aren't popular. Here's where your qualitative research comes in handy. Perhaps it's priced a little too high, or it features a hate-it-or-love-it ingredient that can be substituted out. Could you include it in a meal deal to drive interest? Or give it a special spotlight on social media? It's worth spending the time to tweak and tailor this one until you get it right.
Promote profitable menu items
Promoting Stars and Puzzles is the next and obvious step. Here are some ideas:

Tweak the menu copy to further entice customers to choose your profitable menu items. Add relevant allergens to make it more appealing to a broader customer base.

We eat with our eyes so invest in professional styling and photography. You can use imagery of your profitable menu items on your online menu where they should be listed near the top and they can feature within enticing meal deals. These photographs can also feature on printed menus as hero images.

Build in incentives to your restaurant loyalty programme. For example, offer every tenth burrito free to loyal customers. Update your database on offers with newsletters and SMS marketing.

Monitor crowd-sourced review sites like Yelp and Tripadvisor and keep an eye on your Google Reviews. Add photographs of your hero dishes and encourage regulars to review you, and your signature dishes, online.

Make your profitable menu items regular features on your social media channels. From provenance to preparing the dish, build up the narrative and make it part of your brand story. And get the timing right; communicate at specific intervals to target breakfast, lunch and dinner crowds. A tantalising cheeseburger picture won't land as well at 8am as it will at 5pm.

Work with influencers to spread the word about your menu, including anniversaries, observances and tweaks to your famous menu items. For example, perhaps your famous (and profitable) cheeseburger is now made with ingredients sourced less than 20km from your restaurant. Or maybe it's National Burger Day and you're celebrating. Take any excuse to celebrate, we say.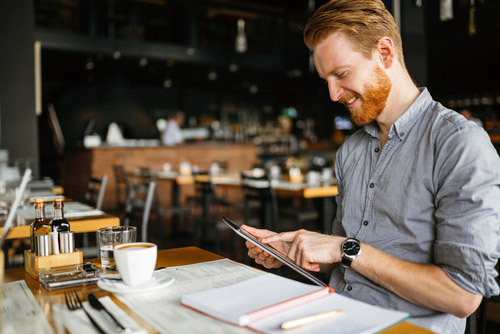 Action plan: designing your new menu
Consider user experience (UX)
And we're back to the fine art of menu design. Now you have categorised your menu by profitability, you'll know which dishes you want to make a song and dance about.
But while you have business needs, you do need to balance this with the user experience. This is especially true for online menus as it's far easier to click away than get up and walk out of a physical restaurant.
Make sure your menu options, layout, pricing and visual content are on point. Give each menu item a name and a description. Make it easy for customers for different dietary needs and list allergens upfront. Use photography — Flipdish data shows customers are more likely to order from restaurants with high-quality imagery. Add easy upsells or pairings to enhance the user experience.
Essentially, approach your menu as if you were the customer. Does it look appealing? Do the text and pictures used give you the info you need to make an informed purchase?
Lift the burden of choice
The more the merrier, right? Well, no actually. When it comes to menu engineering, less is more. Too many options can cause confusion for customers. They may struggle to make a choice or might panic order and be disappointed with their last-minute decision.
Lift the burden of choice by offering meal deals upfront, and include recommended drinks with menu items, if relevant for your restaurant. Ensure you have one or two high-margin menu items in each category of Starters, Mains, Desserts, Sides and Drinks and list these first in your navigation and on your menu.
Train staff to support the new menu design
While you're menu engineering and tweaking your offering, your staff need to be briefed on promoting profitable menu items and upsells. They also need to taste every menu item, and know the ingredients, provenance, and why customers should order them. Organise a staff training session about your menu so that every team member gets a chance to ask questions and really understand the unique selling points of each dish. There also needs to be a channel for customer feedback that staff can funnel comments into, so ensure this is set up sooner rather than later. You don't want to miss out on valuable insight.
Review and analysis
Measure the impact of your new menu
There are many data points and sources to feed into your restaurant Key Performance Indicators (KPIs) to measure the impact of your new menu. These could include:

Menu item profit

Menu item popularity

Menu item prep time

Food waste volume

Average spend

Loyalty programme uptake

Social media engagement and growth

Media coverage
Also consider the operational impact on your restaurant. How have your menu changes affected the below?

storage needs

prep time

cooking time

sequencing

POS updates

staff training

food and drink pairings*

packaging for delivery*
*(if applicable)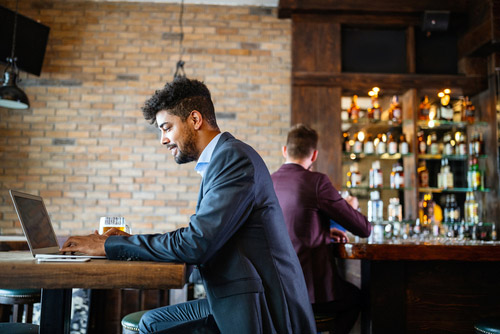 Iterate again and again
You probably won't nail it the first time. But with the right analysis, you can make consistent improvements to your menu to impact your bottom line. Use the data you have available and make strategic choices based on quantitative and qualitative sources. Spend time tracking the results and when you have a month of data, analyse the results and tweak the menu again. The good and bad news is a restaurant menu is never finished.
Final menu engineering tips and tricks
We've covered a lot of ground, but here's eight key takeaways for good menu engineering:

1. Categorising your menu items into Stars, Plow Horses, Dogs and Puzzles helps you see what's profitable, what's popular, what's neither and what's both.
2. Agree your ideal food cost percentage upfront: 28 - 35% is a guide.
3. Ideally, allocate time each month or quarter to menu engineering.
4. Track well-rounded KPIs to ensure you make smart data-driven decisions for your business.
5. Promote profitable menu items through your menu, social media, loyalty programmes, PR and review sites.
6. Think like a customer.
7. Make it easy for your customers.
8. Train staff to promote Star menu items and upsells.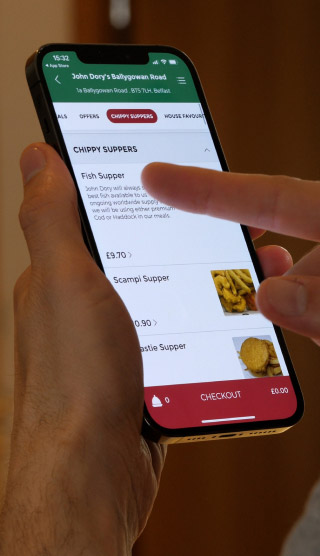 Grow your revenue with online ordering from Flipdish
Talk to sales