What is a QSR? Quick service restaurant guide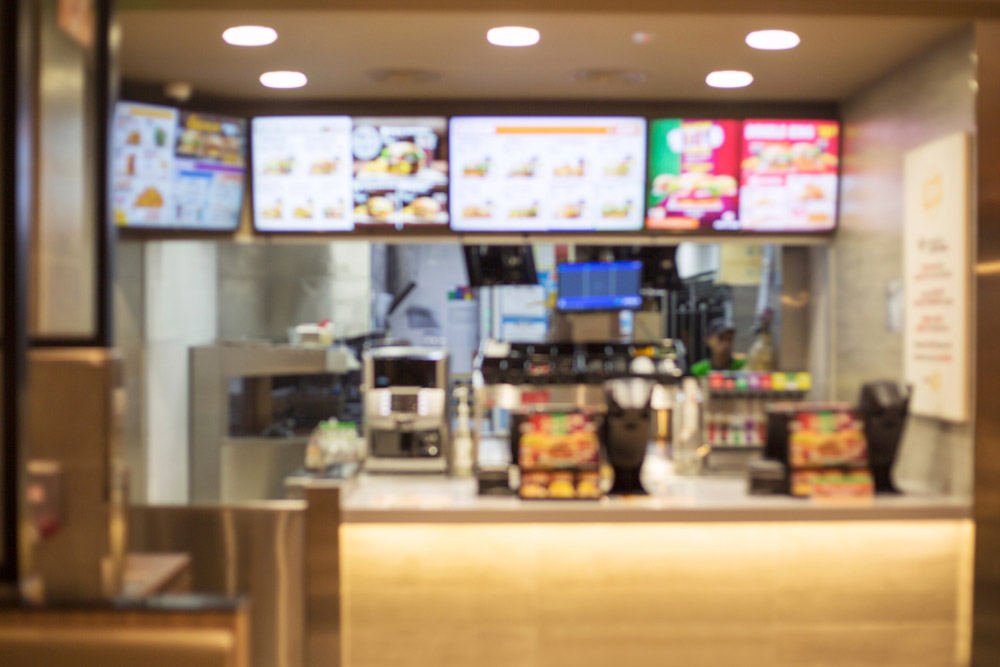 A QSR, meaning quick service restaurant, is a restaurant categorised by fast service, a casual atmosphere, limited seating and a focused menu.
Just as fine-dining, fast-casual and casual dining have become categories for their unique characteristics, quick service restaurants have become quite the phenomenon themselves, popular in every town and city worldwide.
QSRs are often the local heroes of a community, where everyone goes when they want a comforting feed. But also included in the category are the fast food restaurant chains that we all know as household names.
Below we'll dive into the nitty gritty details and explore:
What is a QSR or quick service restaurant?

What are the defining QSR features?

How to tell a QSR from a fast-casual restaurant

Notable QSR brands in the quick service restaurant industry

QSR trends

QSR management including how to run a quick service restaurant

QSR technology: from quick service point of sale to QSR mobile apps

Quick service restaurant marketing
QSR meaning: what is a quick service restaurant?
No wonder so many people are searching online for "QSR meaning" and "what is a QSR?" Industry acronyms are often confusing to those not familiar with them but the good news is, there is a simple definition of a QSR, or quick service restaurant, and a number of defining features and characteristics of a QSR.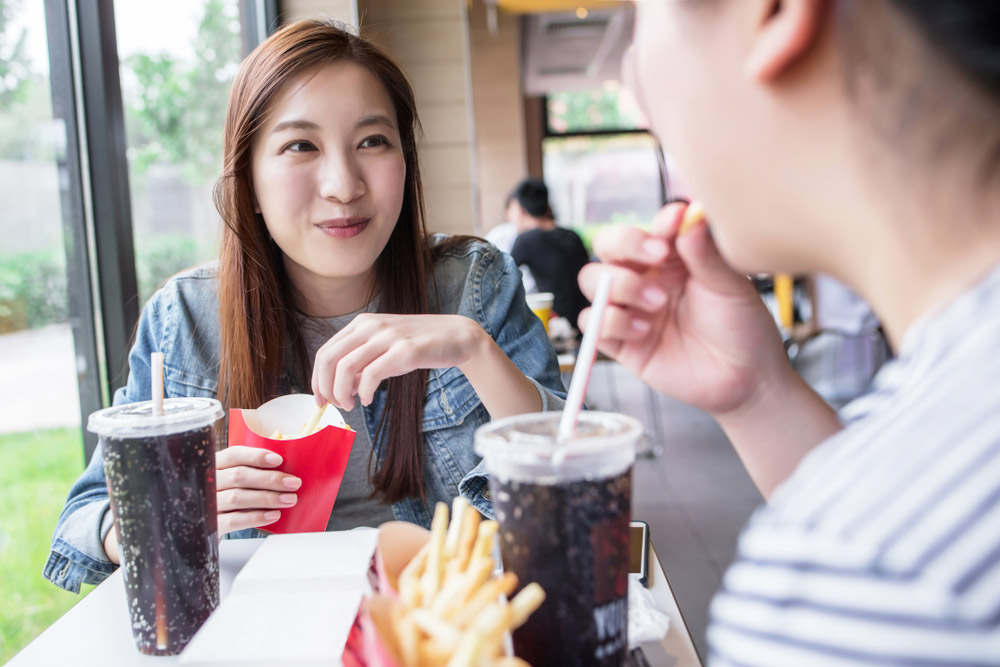 Quick service restaurant definition: the meaning of QSR
A quick service restaurant is a restaurant that efficiently serves inexpensive meals that are always prepared in a uniform way. The meals are packaged so they can be eaten on the go; either taken away, delivered to the customer or eaten quickly in-store at the limited seating often available.
Menus are standardised for speed of service which means QSRs typically serve food at a low price point, around $10 for a meal, that can be quickly assembled on-site to order. Popular options are burgers, fish and chips, pizza, burritos and sandwiches.
Quick service restaurants are often also known as takeaways in the UK and Ireland, takeout restaurants in the US or as fast food restaurants the world over.
6 defining features of a quick service restaurant
Whether you call them fast food restaurants, takeaways or takeout spots, QSRs tend to have the following key features in common.
1. Simple menus
QSR menus are focused on one type of food that can be prepared quickly and efficiently to order. They typically feature a small number of standardised menu items without customisation aside from what's already on the menu. Popular menu items include burgers, pizzas, Chinese food or fish and chips.

2. Low price point
QSRs are all about offering value for money, keeping costs down by being efficient and serving as many customers as possible. A meal tends to cost less than $10, compared to the $15-20 you might spend per head at a casual dining restaurant, for example.
3. No table service
QSRs typically don't offer any table service, if they even have tables, and usually only have staff working behind the counter. The customer pays for the food online, on an app, at the counter or kiosk – and at a quick service restaurant, you pay before you eat.
4. Limited on-premise dining
QSRs are more about eating the food off-site than dining in, whether that means taking it away with you or ordering online for delivery. Many quick service restaurants will have some tables or benches at which people can eat their food, but the dining rooms don't tend to be large or overly decorated.
5. Consistent product
QSR food items are quick and efficient to assemble with the aim of maximum consistency. QSRs often have multiple locations serving the same menu and the aim is to offer the same experience whichever store the customer walks into.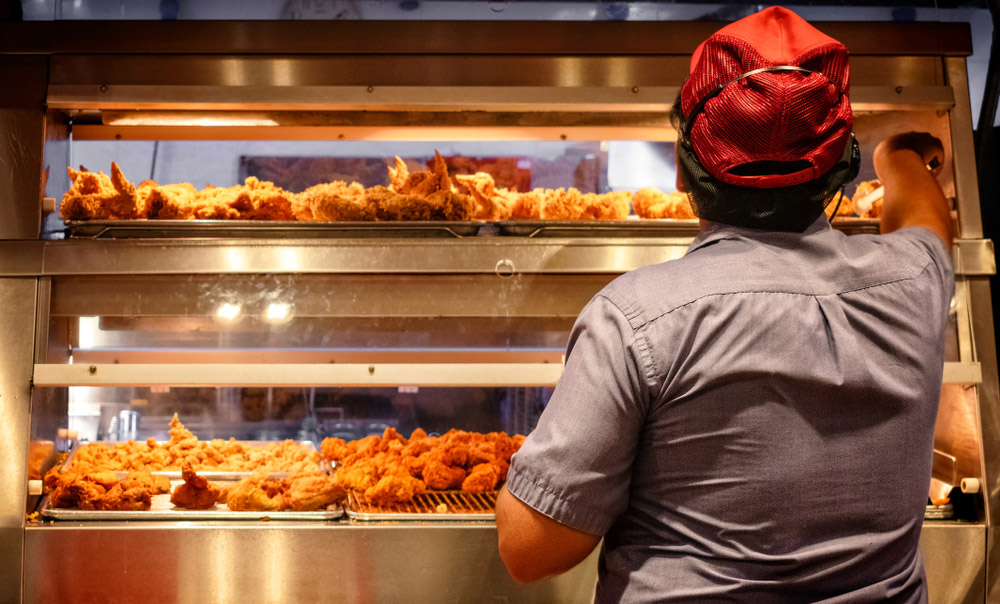 6. Late opening
Quick service restaurants tend to stay open late to offer a convenient, cost-effective meal at any time of day. Typically a takeaway or fast food restaurant will be open until 11pm or into the early hours, with some even staying open 24 hours.
QSR vs fast casual restaurant
Now we've established the meaning of QSR, let's look at what a quick service restaurant isn't.
The difference between a quick-serve restaurant and a fine-dining restaurant is pretty obvious. They cater to very different needs. But when it comes to casual dining and fast-casual restaurants, it's worth taking a closer look at the key differences.
Fast casual restaurants are similar to quick service restaurants in that they offer a speedy, relaxed dining experience. But there are key differences.
First, fast casual restaurants tend to prepare more ingredients on-site which leads to a higher price point and usually more customisable menu options.
Fast casual restaurants put more of a focus on in-store dining than QSRs but still don't tend to offer table service, with diners taking the food to their choice of table. Like QSRs, fast-casual restaurants have a strong focus on online ordering and takeaway food and usually offer delivery.
Fast casuals sit in between QSRs and casual dining restaurants, the latter usually offering limited table service and more menu choices.
The quick service restaurant industry
The quick service restaurant industry spans independent takeaways that you can find in every town and city to the biggest fast food restaurant names that everyone knows.
As a fast food manager or restaurant owner, it's a good idea to keep up with the latest trends and know the QSR brands that are making moves in the industry.
QSR brands
McDonald's, Subway, KFC and Burger King are household names and are among the highest-grossing QSR brands in the world.
But many of the most popular QSRs are small neighbourhood takeaways that serve their community specifically, or small chains of fewer than 20 regional restaurants.
QSR brands like Dublin's Base Wood Fired Pizza have a dedicated customer base at the brand's seven locations in the city and around the county.
Spanish poke brand, Healthy Poke, is another example of a small but perfectly formed QSR brand. Founded in 2020, the brand offers a healthier fast food option across Spain, using kiosks and online ordering to grow rapidly, with 26 locations and counting.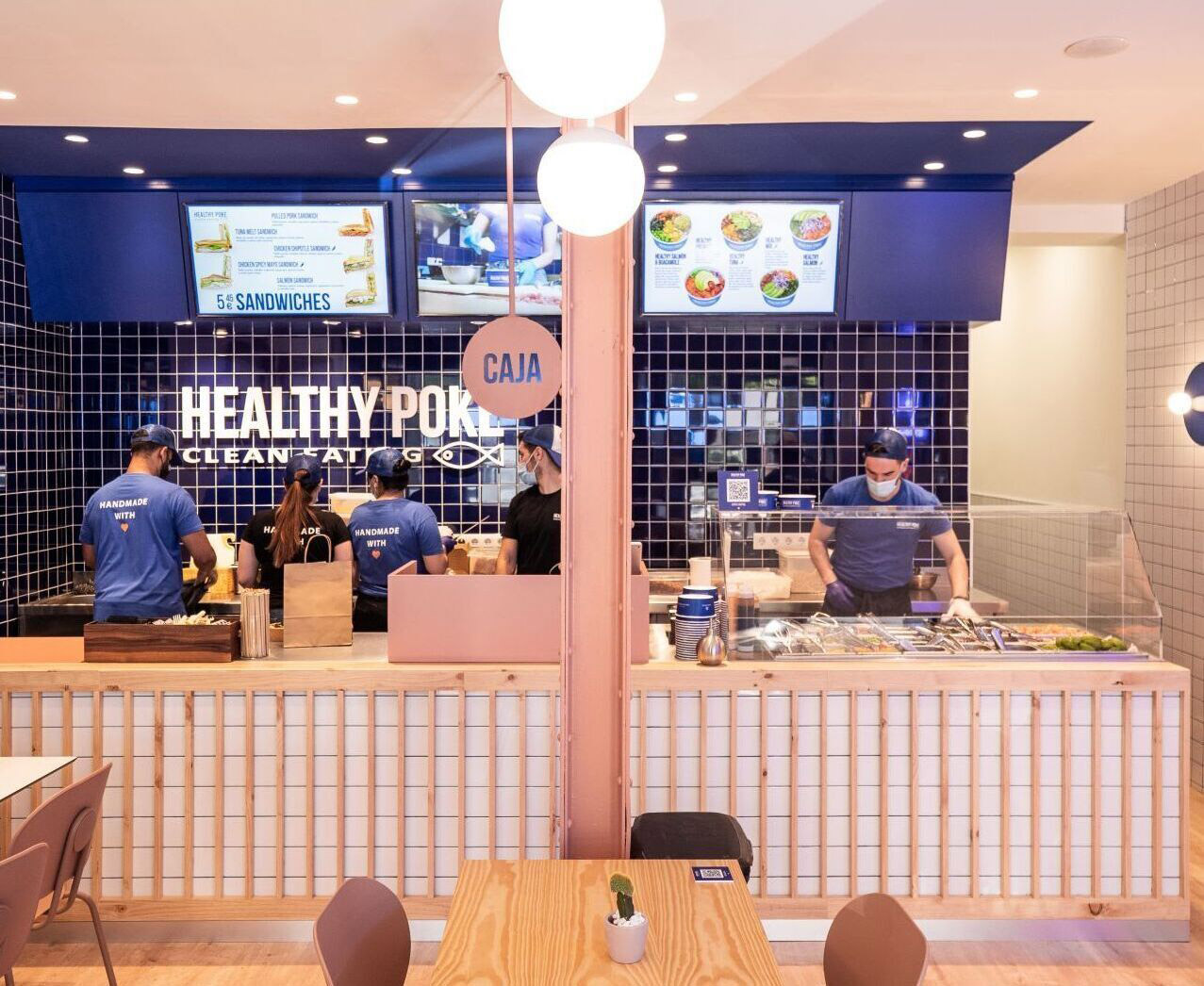 QSR trends
The fast food industry is often the changemaker of the restaurant world, able to move faster and try out new technologies and operational methods before the likes of full-service restaurants. This innovation soon trickles down to the rest of the QSR world, allowing smaller chains and independent QSRs to adopt tried and tested technology with less risk.
Many of the latest trends are in the restaurant technology being used by QSRs, like self-ordering kiosks, voice-ordering at drive-thrus and AI-assisted data analysis. In the back-of-house, less glamorous innovations like AI-assisted inventory management and staff scheduling tools are already making operations more efficient and cost-effective.
In the future, we will see robotic chefs become more common and, of course, drone delivery is tipped to fill our skies with airborne takeout orders.
QSR management: how to run a quick service restaurant
QSR management is about maintaining consistency, efficiency and speed of service. That means putting repeatable systems in place, especially if you are running multiple locations.
Some of the most important areas to standardise and drill into staff are start and end-of-day processes, tight control of inventory management and portion control.
In the back end, employee scheduling, control over costs, and solid financial reporting are all important aspects of staying in control of your restaurant management.
Technology can help in all of these areas. There are numerous tools available to help you plan, organise and manage every aspect of your QSR operations. The trick is to find a solution that is built specifically for quick service restaurants, that can do as much of what you need as possible. Otherwise, you end up with a taped-together mismatch of technology solutions.
QSR technology
Let's take a look at the core aspects of your QSR tech stack. And what to look for when you're searching for the right QSR software and hardware to manage your business.
QSR POS (QSR point of sale)
A quick service restaurant POS system can do a whole lot more than keep track of orders and payments. These days the POS is the heart of the restaurant system, connecting all your technology together and organising data into a useful resource.
Look for a QSR POS for delivery restaurants specifically. That means it should be able to take in orders from all your channels, including:
In-store orders

Kiosk orders

Online orders: from your website and app

Third-party marketplace orders
Other useful POS features for QSRs that focus on delivery orders are a solid KDS, or kitchen display system, which can also be used as a customer or driver display screen, inventory management, staff scheduling and shift management tools and marketing and loyalty features.
If you can find a POS with these features built into it, you are already off to a great start.
QSR website
Online ordering is essential to a modern QSR as delivery and collection orders often make up a large proportion of orders. As quick service restaurants are all about convenience, speed and efficiency, your online ordering technology must be able to handle large volumes of orders, be reliable and offer a fantastic experience for the customer.
QSR mobile app
More and more, people want to order food on the go and a branded QSR mobile app makes that really easy for them. Operators can be apprehensive about making the investment into developing their own app, but times have changed and getting a branded mobile ordering app is easy and inexpensive with the right technology partner.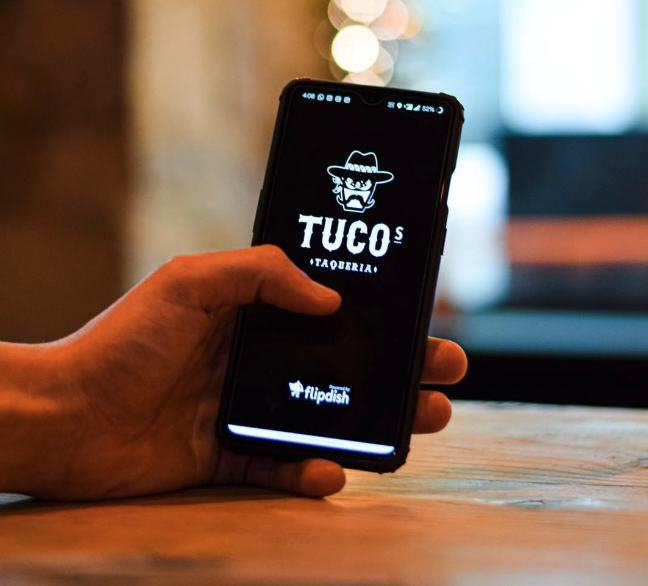 Mobile apps have been shown to boost loyalty and increase average order value for restaurants. And with your own app and ordering data, you are less reliant on delivery aggregators and their high fees. This makes mobile apps a must for many QSR brands.
QSR kiosk
In these challenging times of rising costs and labour shortages, self-ordering kiosks are an ideal solution. And they are perfectly suited to the QSR operating model.
Restaurant kiosks are a type of automated ordering system that allow customers to browse your QSR menu and build their own orders using a slick interface. They can then pay for their order and get a confirmation before collecting it from the counter when it's ready.
Because they never forget to upsell and give customers a convenient experience, kiosks have been shown to increase average order value by 20-30% compared to a traditional in-person order at the counter.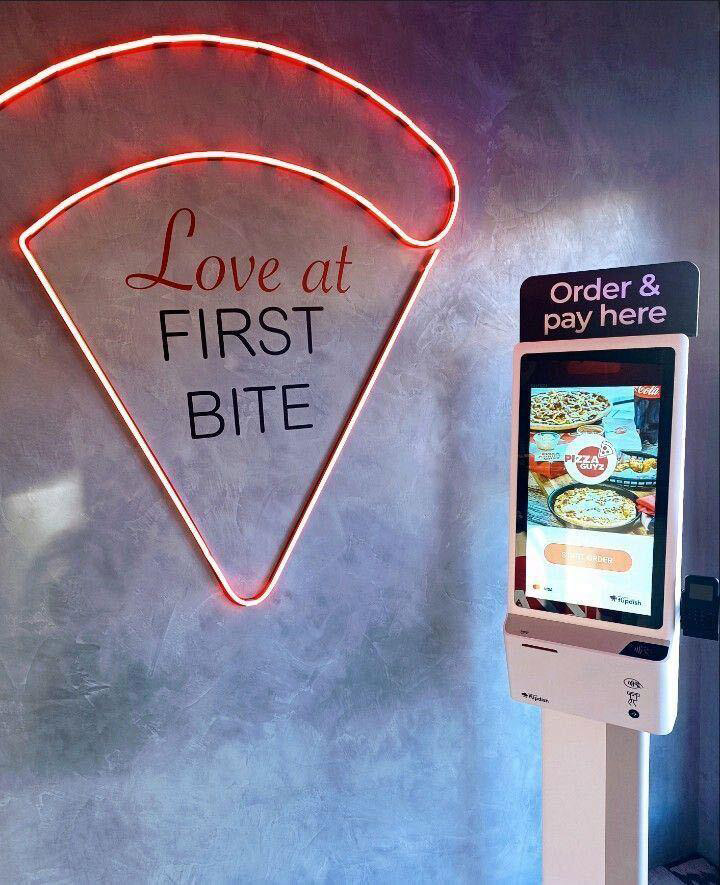 QSR scheduling software
As staffing is one of the biggest costs for a quick service restaurant, tight control over staff scheduling is vital. Look for a restaurant POS system with scheduling tools built-in. That way, your staff can clock in and clock out on one system and you can use all the available data and reporting tools to make the right decisions about how to deploy your fleshy assets.
QSR inventory management
Another essential tool to have in your QSR software solution is inventory management. Controlling your inventory levels – making sure you are not over or understocked – is another key factor in keeping operations efficient and therefore ensuring your quick service restaurant is profitable.
QSR marketing
Quick service restaurants, by their nature, are driven by repeat customers. People might come in two or even three times a week for a quick lunch or a convenient dinner. So targeting the right customers and making sure they are loyal to your brand is a key function.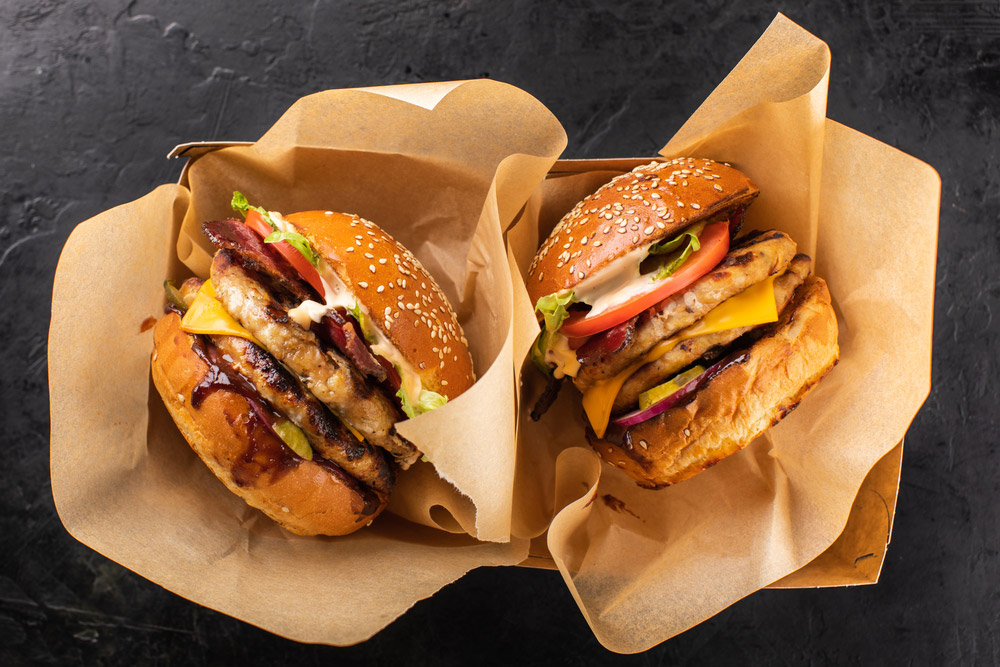 There are too many QSR marketing tips and tactics to cover here, but here are the main areas to focus on to get your QSR marketing machine whirring into action.
Social media marketing – Facebook advertising, Instagram Reels and Twitter convos are popular methods for brand-building and growing an audience on social media, but don't neglect popular new platforms. TikTok, for example, is getting more and more popular for restaurant marketing.

SMS marketing – there's a huge untapped opportunity in text message marketing, with many brands not realising how effective it is. Restaurants can reach their most loyal customers right in their pockets with targeted SMS promotions and offers.

Loyalty programmes – leverage technology to sync online and offline loyalty programmes so customers get their rewards however they make an order.

In-store marketing – the fun doesn't stop when they've walked in the door. Delight your customers, increase average order value and boost loyalty with the best in-store experience using self-service kiosks and customer display screens.
Run a more efficient, more profitable quick service restaurant
Running a successful quick service restaurant is about efficient, repeatable processes, consistency and focus. All of which leads to a speedy and convenient experience for your customers.
In an industry with notoriously tight margins, QSRs present a rare opportunity. With lower staffing costs, higher sales volume and cheaper ingredients, QSRs tend to achieve higher restaurant profit margins, on average between 6% and 9%, than full-service restaurants.
The right technology helps standardise your operational processes, keep control over costs and build loyalty among your customers.
Whether you run an independent takeaway or a small chain of quick service restaurants, choosing the right tech partner, that's invested in your success, is one of the most important decisions you will make.
Together you can put in the graft necessary to make your QSR a profitable revenue-generating machine that delights customers with the best experience to keep them coming back for more.