How to choose the best POS system for delivery restaurant orders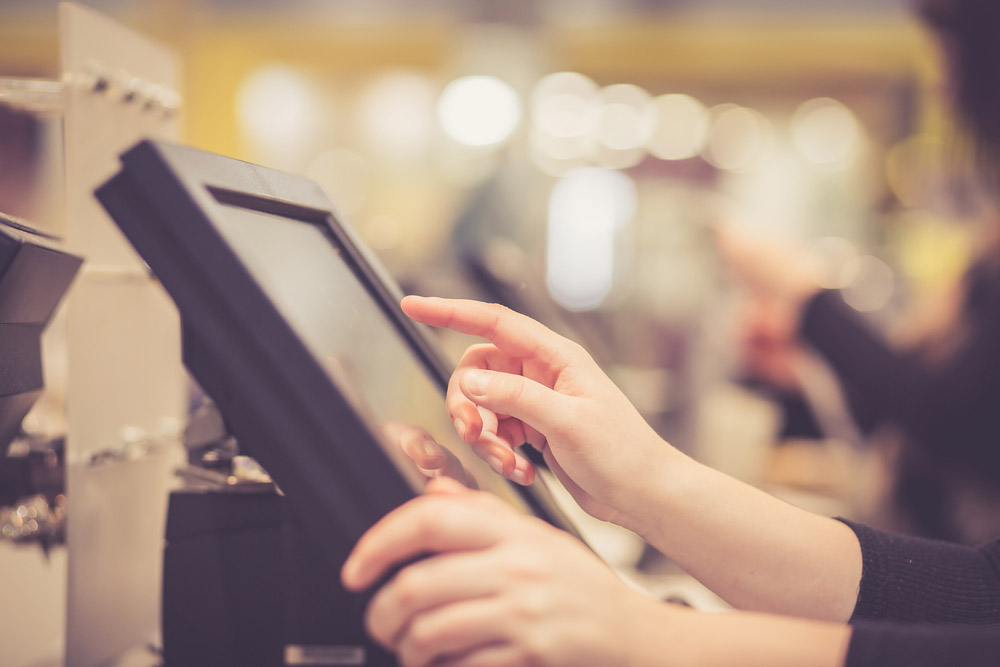 How to choose the best POS system for delivery restaurant orders
For restaurants that focus on delivery, choosing the best POS system for delivery restaurant orders is essential. The restaurant POS forms the backbone of the tech stack and must have all the features you need to maximise efficiency and provide the best customer experience.
POS systems for delivery restaurants must also share data across each area of the restaurant, whether via integrations or by virtue of being a complete restaurant management system.
To help you find the right POS system for your delivery restaurant, we've put together a list of the essential features, and nice-to-have extras, that will give you everything you need to run an efficient delivery operation.
What to look for in a POS system for delivery restaurant
A modern restaurant POS system is packed with tools and features to make it easier to run your restaurant. But not every POS is created equal. Some will have features you don't need, while others won't be up to the job.
For instance, a pizza POS system for delivery might not need to manage a seating plan but it would need to neatly sync up to your online ordering software.
Choosing your delivery POS system is an important decision so to help you make the right choice here are nine features to look out for.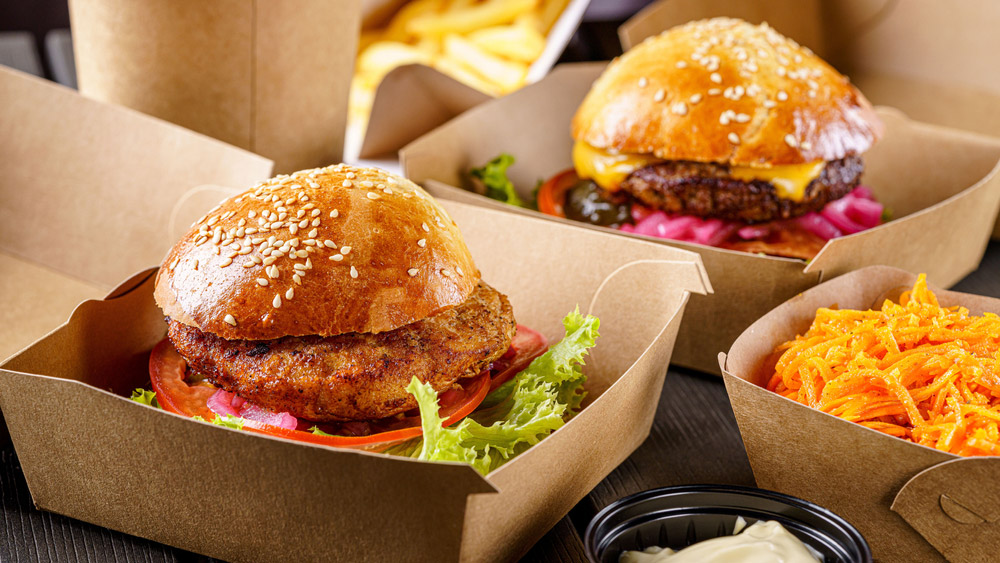 1. Online ordering ready
One of the most important functions of a POS for a delivery restaurant is to bring all your orders into one system. That means taking orders:
in-store, whether it's on a tablet, POS terminal or self-ordering kiosk

online on your website or ordering app

from third-party delivery marketplaces
That sounds like a lot, but a modern cloud-based POS system can do it all. Look for a device-agnostic POS system that will work on any type and brand of device, from all manner of tablets to Windows desktop devices to a smartphone.
2. Intuitive user interface
A delivery POS interface in the palm of your hand is you at mission control reading those reports and bossing the show. You'll want to quickly see and understand what's going on and take action with ease. The last thing you need is getting bogged down in a confusing interface when it's all hands on deck.
And, a good POS user interface means you don't have to spend as much time training staff how to use it. Each POS will offer something different when it comes to an interface. So, be sure to get a trial or demo before picking the one you're confident you can all easily wrap your heads around.
3. Kitchen Display System (KDS)
A fully customisable KDS can also be used to power order display screens for customers or delivery drivers. A customer display screen shows your customers the progress of their order and when it's ready to collect. Or it can be used to advertise offers, display a dynamic menu screen or whatever else you fancy showing to your customers in-store.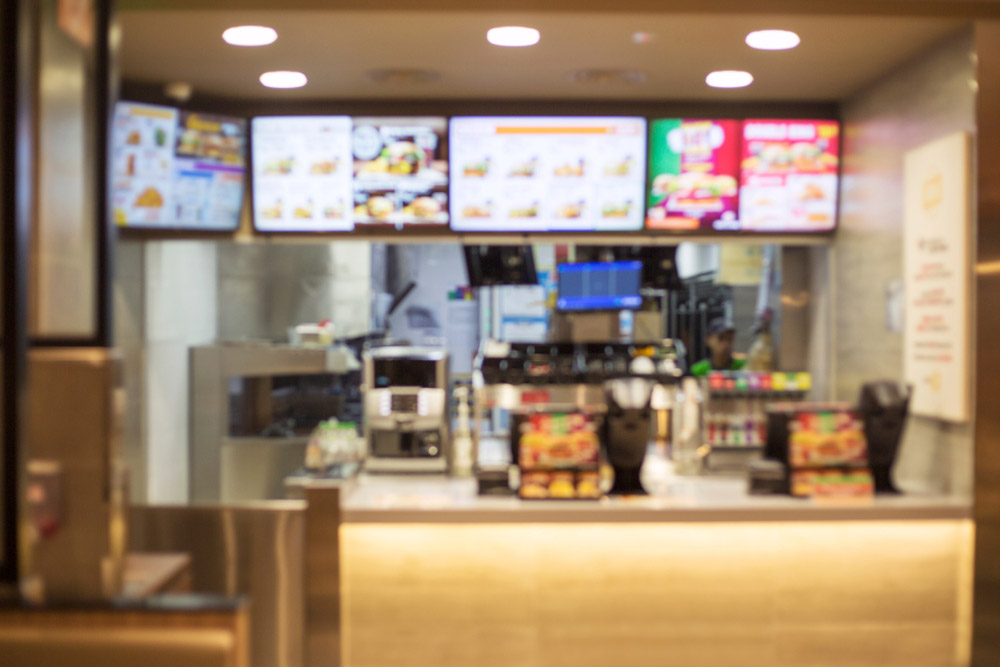 Driver display screens can be used to keep your drivers informed as they collect orders. Installed in the driver waiting area, they can show which orders are ready, who they are assigned to and where they need to be delivered. All of which keeps your drivers engaged, informed and organised.
4. Central menu management
Delivery restaurants operate in a fast-paced environment and need to adapt on the fly to keep operations running smoothly. You can't be waiting three days for a menu change from a third-party marketplace or logging in to five different accounts to make a simple menu update, when you have a busy kitchen to manage.
Look for a POS system that can handle menu changes in one place and then push out the updates to all your delivery partners, as well as all your own website and app menus. This simple feature can save an enormous amount of time and hassle, and keep your menu up-to-date and accurate for the best customer experience.
5. Inventory management
Running out of something at a critical time can be a disaster for any delivery restaurant. If a delivery POS system has built-in inventory management, it allows you to gauge what you might need in the days ahead. Not only that, but it also helps you reduce food waste by recording expiration dates and notifying you when they're approaching.
A delivery POS system that can handle inventory reporting is definitely something to tick off your list if you're looking to streamline and manage costs. It also helps keep your menus up to date with any items that need to be taken off your menu, or 86d as it's known in the industry.
6. Detailed reporting
Detailed reports that are easy to access are essential in determining the health of your delivery business and in making the right decisions. With all the data your delivery POS system processes, from orders coming in to financials to inventory levels, it's the ideal place to get your reports from.
Look for a device-agnostic POS that can run on any legacy hardware you might still have, on tablets and on handheld devices in-store. But also on your smartphone – say, if you're sitting at home on Friday night and want to see the volume of orders in real-time, if there are any staffing issues, or check your average delivery times across locations.
7. Health and food safety compliance
A handy feature to have built into your POS system, for delivery restaurants, is health and food safety management. Food safety and hygiene are the top priority in any kitchen, and especially important for delivery restaurants where people will scrutinise any mistakes and a stray hair found in someone's delivery will no doubt end up plastered all over social media.
8. Driver tracking
One of the most important features for a delivery restaurant POS is the ability to track drivers in real-time. This gives your customers clarity on where their order is and when it will arrive. But it also allows you to more efficiently manage your drivers, assign orders and keep your whole delivery operation running as smooth as butter.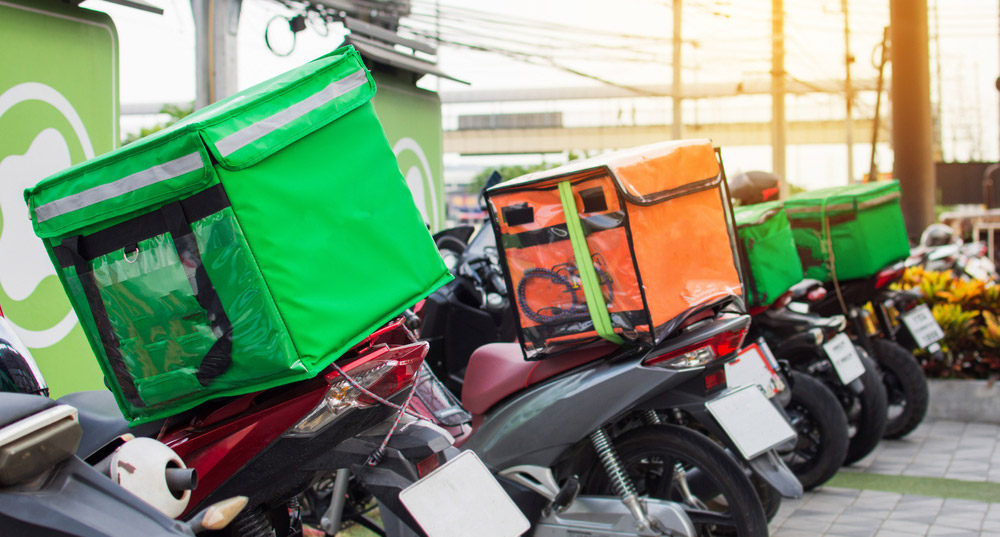 9. Online and offline loyalty
Loyalty programmes are particularly important to delivery restaurants, as customers often order regularly. But when you're taking orders in-store as well as online, you want to make sure your customers get a seamless loyalty experience.
That means your point of sale system should be able to count both offline and online orders and add them to a customer's profile in order to give them their rewards when the time comes.
This gives your customers an excellent experience to ensure they'll be ordering again and again in the future.
What's the right POS for your delivery restaurant?
When getting the perfect POS system for your delivery restaurant it all depends on your needs. Pick something not only integrated with your requirements but your ambitions, because a good POS delivery system will help you realise them.
The right delivery restaurant POS not only helps you speed up service by processing more orders, it also enables you to easily control your whole customer journey, boost loyalty and improve the management of key functions across your delivery restaurant.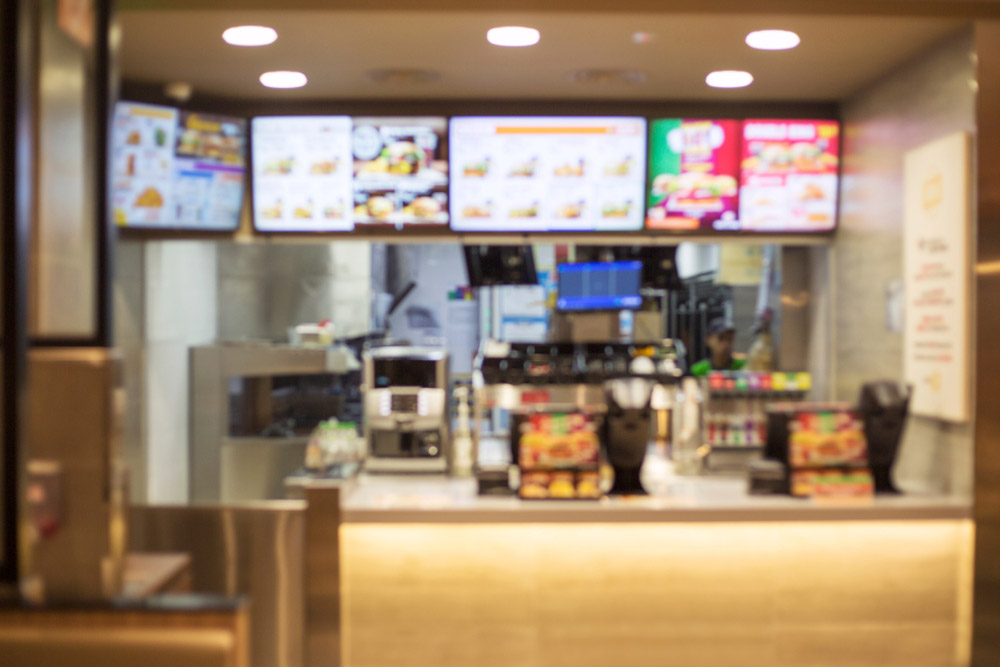 Build the right tech stack for your delivery restaurant
Talk to sales