Meet the team: Software Engineering Manager, Matt Baker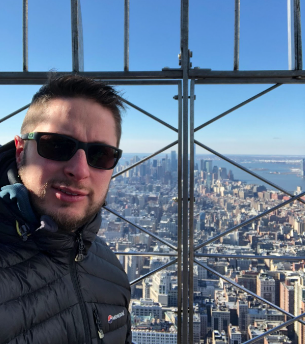 Name: Matt Baker
Position: Software Engineering Manager

What is your background?
Having completed a software engineering degree I had a variety of different roles from testing to software development, across a number of small software houses before progressing into a team lead position. From there I did some contracting and got involved in software architecture working my way up to senior software architect for a software company. I then joined bet365 as a software team lead, then deputy manager running a number of cross disciplined teams.
I'm a coder at heart and my passion is creating great software that fulfils the needs of the end user whilst at the same time, being fun and interesting for the developers to work on. I always drive to implement the most simple solution possible, being old enough to be an advocate of the KISS principle.
Across my career I have used and enjoyed many languages, some popular and some niche, but finally settled on C# as my technical home.

What does your role involve in Flipdish?
As an EM at flipdish I'm responsible for ensuring that the members within my team are able to do their jobs as effectively as possible, whilst at the same time having a high level of job satisfaction and enjoyment. I manage the pipeline of work making sure that there is a good runaway and that as a team we understand our key drivers and goals.
I work with and mentor the team to increase and improve their skills as well as working with other members of the management team to improve our processes and flow.
What do the next 12 months have in store for you?
Over the next 12 months I hope to be able to increase the throughput and happiness of both my team and other teams within the engineering sphere by continually honing and improving the processes through which we create the software. I want to see Flipdish become the best place to work and see people building great careers here.
What are your interests outside of Flipdish?

Outside of work, I spend a lot of time with my wife and children, am currently undertaking a significant redevelopment on our house (extreme DIY!), and, when I have time, I'm an avid F1 fan and a music lover (playing both guitar and drums). Occasionally I get enough free space from all the above to go out and about (being fortunate to live in the Peak District) climbing, hiking and enjoying the rain and cold.