What are commercial convection ovens used for?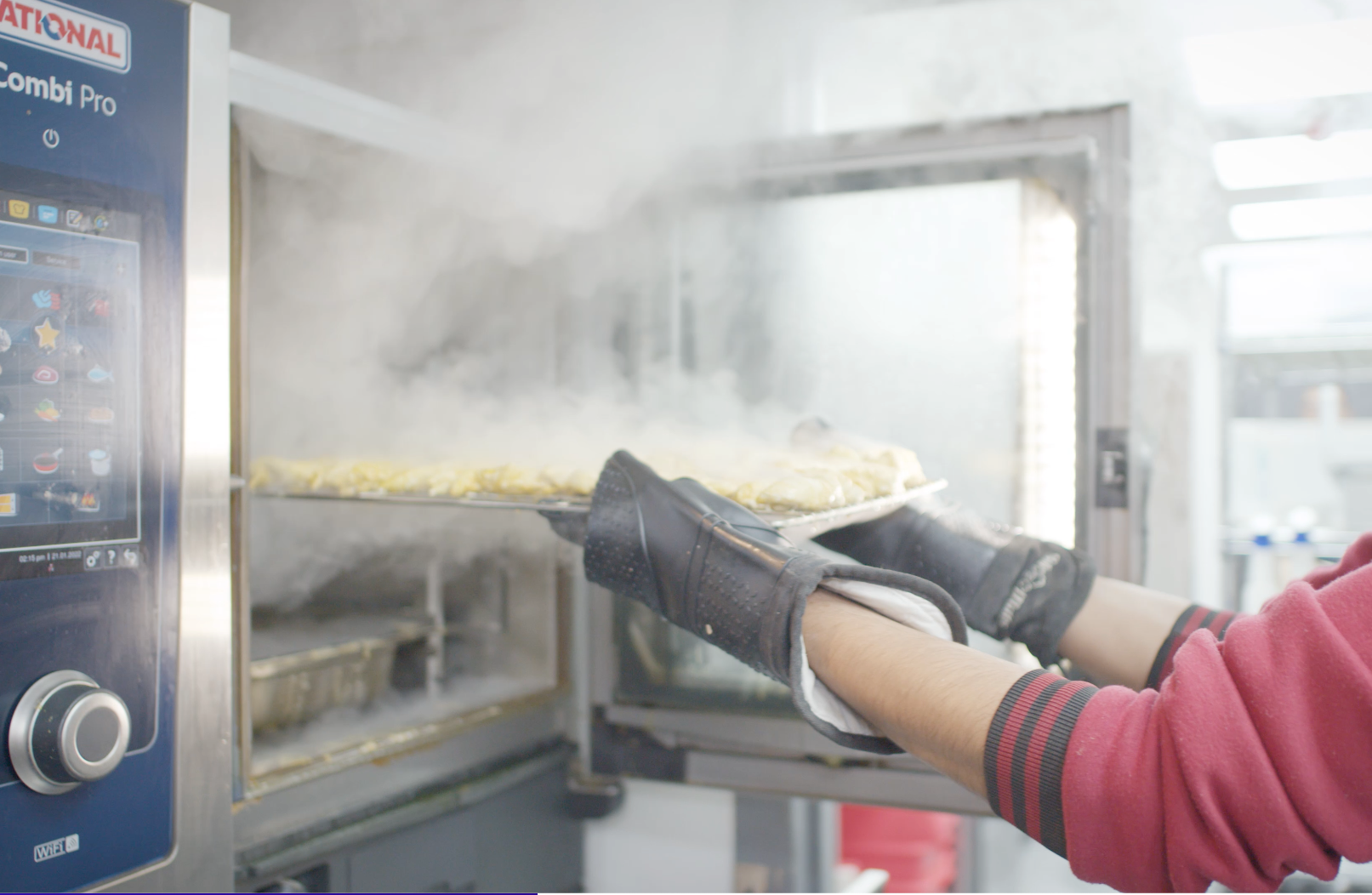 Commercial convection ovens are becoming a must-have piece of equipment in many fast food and takeaway restaurant kitchens. The versatile, tech-enabled cooking machines allow for precise temperature control and timing, and can cook large volumes of food evenly at the same time.
Let's take a look at the various uses of commercial convection ovens for fast food restaurants and takeaways, with real-life examples of how they can help to speed up service and make your restaurant more efficient.
What can commercial convection ovens do?
As a fast food or takeaway restaurant owner, you understand the importance of having the right restaurant kitchen equipment. One piece of equipment that could be a game-changer your operation is a commercial convection oven.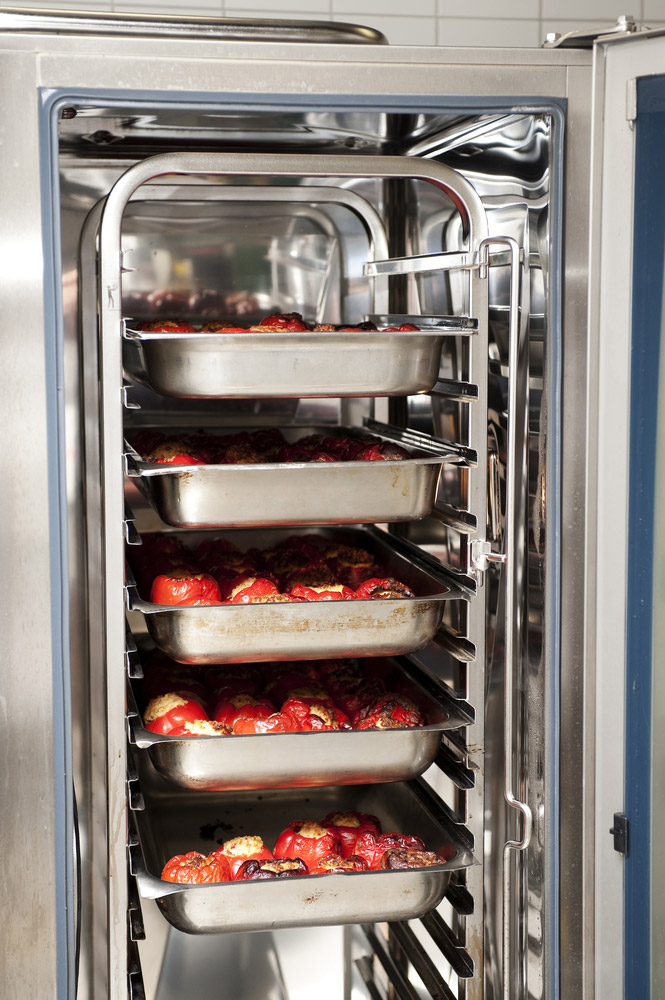 Commercial convection ovens are versatile appliances that can be used for a variety of cooking tasks. They are designed to circulate hot air around food, cooking it quickly and evenly. This means that you can cook a variety of dishes at the same time, without worrying about uneven cooking or burnt edges.
Let's explore the multiple uses and benefits of commercial convection ovens:
Low-temperature cooking
One of the main advantages of commercial convection ovens is their ability to cook at low temperatures. This is especially useful for cooking delicate items such as fish and slow-cooked meat dishes. Low temperature cooking allows you to cook these items gently, even at temperature below 100C.
This method can be used to cook fish precisely to the desired temperature, or to dehydrate foods.
Internal temperature monitoring
Another great feature of commercial convection ovens is their ability to monitor internal temperatures of foods as they cook. You simply insert a probe into the food and the oven can be programmed to alert you when the desired temperature is reached.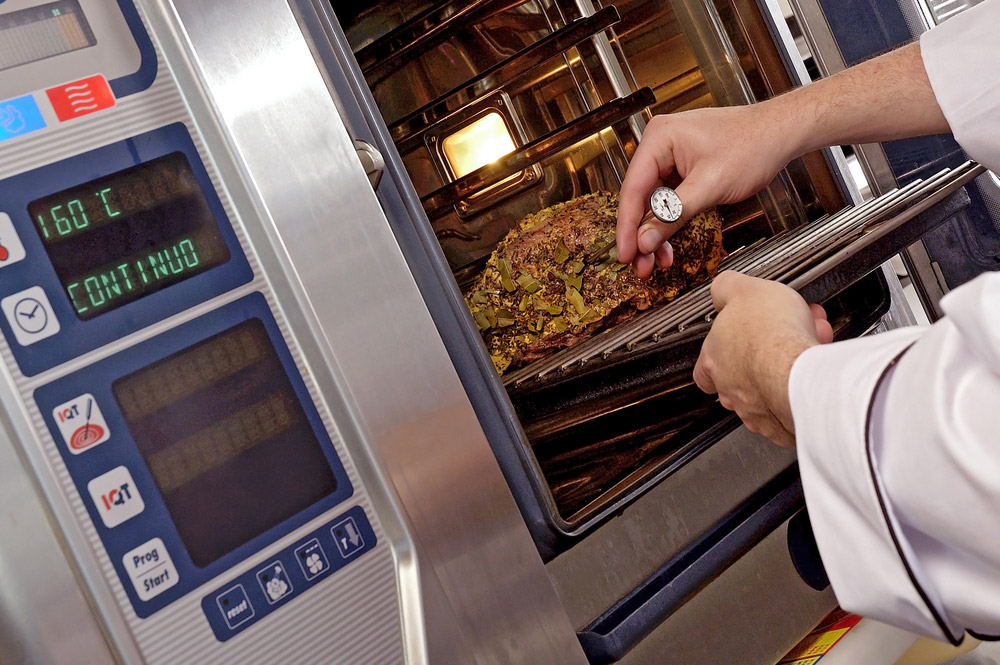 This means that you can be sure your food is cooked to the correct temperature, for the perfect flavour and texture while reducing the risk of foodborne illness.
Automated cooking programmes
When you're cooking at scale, automation can save you time and give you excellent consistency. Modern commercial convection ovens can be programmed to foods without any human intervention.
You could create a programme to start roasting a chicken at high temperature, for example, then automatically turn the heat down and cook it until it reaches the desired internal temperature.
Automated self-cleaning
Commercial convection ovens come with automated cleaning programmes so that your staff don't have to waste their time scrubbing the interior. The oven uses its own heat and steam to blast off any food or debris stuck to the inside and ensure the oven is clean and sanitised for the next day's cooking.
Steam cooking
In addition to traditional cooking methods, commercial convection ovens can also be used for steam cooking. You can control the amount of steam that is pumped into the oven whether you just want a blast of moisture or you're going full steam ahead.
Roosters Piri Piri uses this technique to ensure its chicken is cooked to perfection before being flame-grilled to order.

Steam keeps the cooking environment moist which helps to cook food more quickly and efficiently and prevent it from drying out.
Reduce costs and improve efficiency with a commercial convection oven
Commercial convection ovens are a valuable addition to any fast food or takeaway restaurant. They can be used for a variety of cooking tasks, including low temperature cooking, automated batch cooking and steam cooking.
They can save you money by using less energy to cook foods faster and by making your kitchen more efficient and able to handle more orders. Now all you need is a great online ordering system to bring in more customers.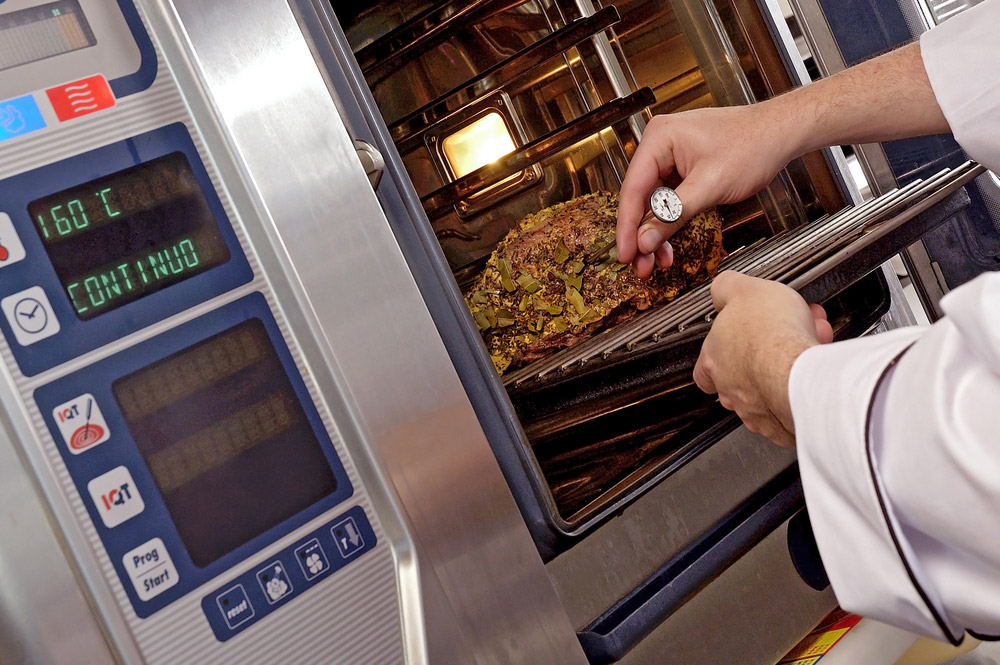 Get online ordering as smart as your commercial convection oven
Talk to sales