6 Christmas restaurant promotions to try this year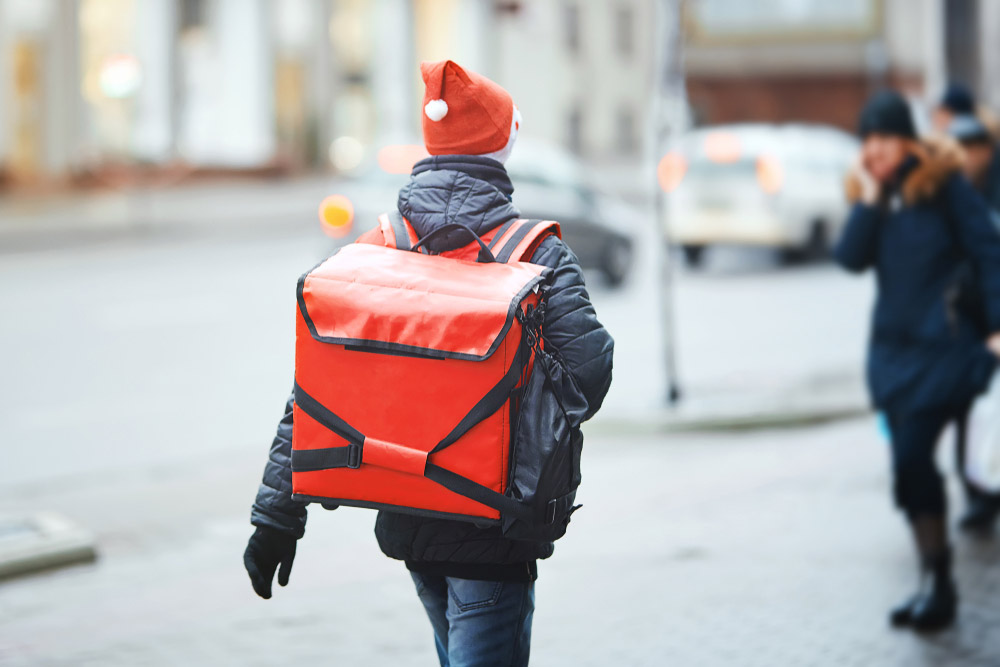 Many of the most traditional Christmas restaurant promotions weren't possible over the last couple of years. So business owners had to get creative and put a fresh twist on some of the usual methods.
For many, it was a wake-up call, showing the power of digital channels in helping restaurants reach and engage with more customers.
With that in mind and the festive season around the corner, here are six alternative ways to promote your hospitality business this Christmas.

1. Go live with Santa on Facebook and Instagram
Inviting Santa and his elves down to your restaurant is a fun way for children to meet Saint Nick and a traditional way to bring in families in the lead-up to Christmas. in 2020 and 2021, many hospitality venues took the idea and made it a virtual experience, which allowed them to reach even more customers.
This year, why not try a hybrid event, where people can come in person but you also stream it live on social media? An up-to-date Facebook page and regular restaurant Instagram posts are probably already part of your social media marketing strategy after all.
You can do Facebook Live and Instagram Live sessions from your business accounts, with the man himself greeting kids by video, answering their questions (using the comments) and noting their all-important present requests.
Of course, you'll need to engage parents or guardians on the platforms, and make them aware of the event by posting about it in advance. It's the adults you really need to get interested, but if children enjoy the event it's sure to have the desired effect. It's one alternative, fun and relatively inexpensive way to leverage social media to engage with families.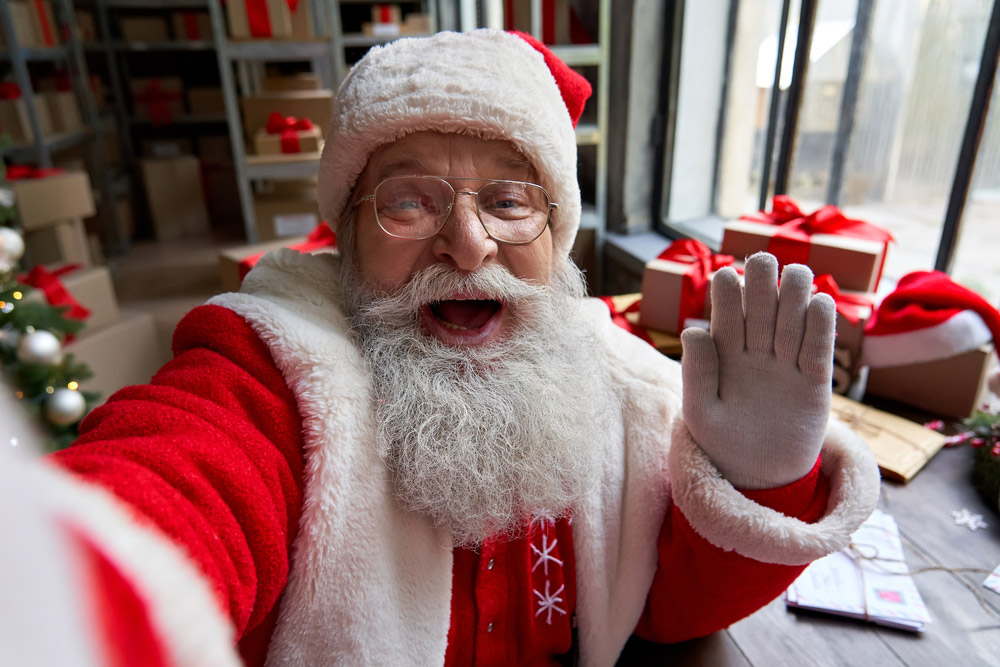 2. Use your premises to promote online ordering
It's always worth remembering that your premises are a big marketing asset and opportunity. That's especially true at Christmastime when you can really bring it to life with bright festive lights and decorations. We all know some local businesses who do this particularly well and everybody likes to see it – even if some people don't admit it! Having a well-decorated exterior definitely helps to attract footfall.
However, with off-premises sales taking on heightened importance, one simple marketing ploy is to add large signage and posters about online ordering through your website and app. It lets your customers know through QR code menus what items are available, and it could be seen by hundreds of people every day.
It's a pretty simple idea really, but not everyone is doing it effectively, if at all. It uses a very traditional marketing tactic to promote modern digital ordering channels.

3. Offer Christmas family meal packages online
Dine-in Christmas meal deals and set menus are usually very popular for restaurants during the season, but many families will choose to stay at home having tried out the off-premise dining experience, which could hurt on-premise turnover. So why not bring the experience to them? It's a chance to satisfy their needs with similar offerings through takeaway, and you can even make the packages available exclusively via digital or app ordering.
This could take the form of large family meal packages, including multiple courses and seasonal favourites. Large package orders like this can give the customer good value for money and quickly drive up turnover for the business in the process. And you can give it a good marketing push through social media, SMS messages and targeted customer emails.

4. Promote Christmas gift hampers to companies
With more companies opting for a remote-first policy, you may also miss out on corporate Christmas parties and gatherings, which can of course be very lucrative. However, just like the family meal deal packages, a creative alternative is to bring your product to them.
You could start selling Christmas gift baskets or customised hampers through your delivery and collection services. These can include traditional festive treats such as Christmas pudding and drinks items, all packaged attractively as a set. Companies might find these suitable to give their staff members as festive presents.
This option could be particularly effective for restaurants and takeaways that already have strong ties to businesses in the area, and can be promoted in a targeted way on social media and via email marketing, while complying with GDPR rules of course.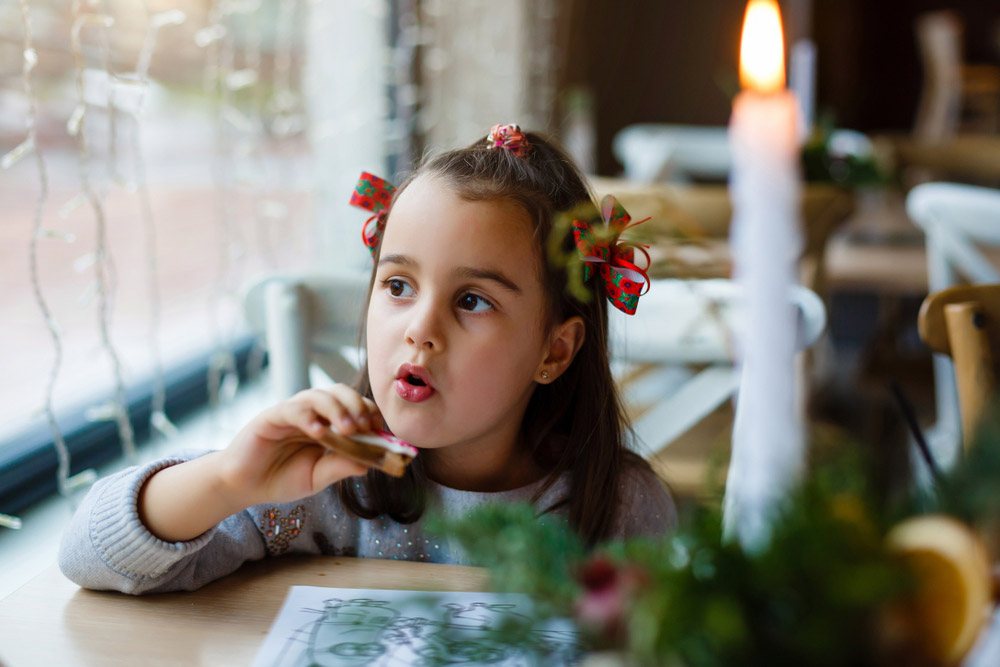 5. Give free bonus items for children with digital orders
When a family visits a restaurant, children's meals or smaller items are sometimes offered as a free bonus with the order. Again, why not put a twist on this for takeaway orders to pique their interest during Christmas?
You could offer a free kid's meal with every digital order above a certain value (say $30 or $40), to encourage a higher overall spend, or give away a smaller bonus item such as a cookie or little Christmas toy. Of course, you need to be sure it makes economic sense for you too.
It can be really valuable in bringing a nice personal touch to website and app orders, if it's not possible in person. Customers always appreciate getting a little something extra!

6. Leverage a digital customer loyalty program
Speaking of giving out free bonuses, customer loyalty programs can be a real winner, as they incentivise consumers to make repeat purchases with offers of free meals and discounts. While they are a good idea at any time, these programs could be even more beneficial than usual this Christmas.
By operating a loyalty initiative for takeaway orders through your website and app, this again encourages off-premises sales. And you can gear it towards the Christmas period by promoting it on your digital channels throughout December and tying it in with seasonal meals and items.

Get creative with offers
These are just a few suggestions for alternative ways to promote your business and give sales a boost this Christmas. Depending on your own particular business and customer base, you can probably use at least a couple of these to good effect over the coming weeks.
The main thing is to try new methods and put a creative twist on your promotional activities. Digital channels offer a huge opportunity to engage with even more hungry consumers, and you might be pleasantly surprised and find that some novel initiatives really pique the interest of customers.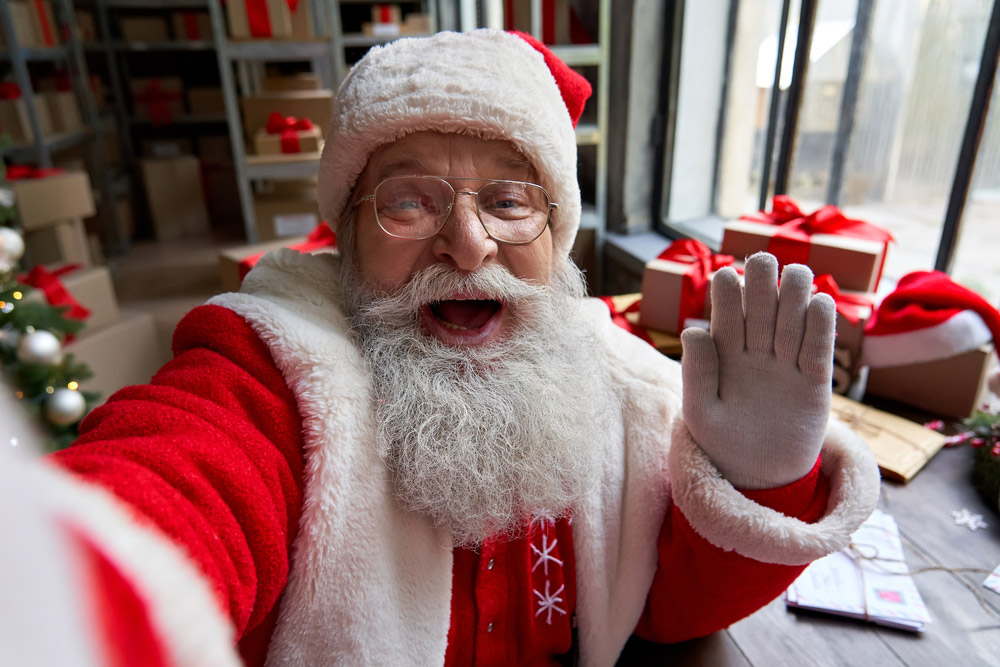 Increase your sales this Christmas with Flipdish online ordering
Talk to sales