Restaurant marketing: The complete guide
When it comes to restaurant marketing, where do you begin?
Well, that all depends on a number of factors including whether you own or manage a single restaurant, a chain or a franchise. Your priorities and tactics will differ accordingly.
There are a lot of variables to consider.
With a bird's-eye view of restaurant activity in over 15 countries, we've compiled everything you need to know about restaurant marketing right here. In this article, we'll cover:


Let's delve in!
1. What is restaurant marketing?
Restaurant marketing is when you present your restaurant or takeaway business to the world. It includes showcasing your brand, products and offerings to the general public to achieve greater brand awareness, an increase in sales and to grow your business.
The benefits of restaurant marketing are huge. Through marketing, you can grow your customer base, build your brand awareness and drive sales.
Some business owners manage their own restaurant marketing as they are the most involved with growing their brand. Other businesses employ marketing managers or sometimes assign the responsibility to a staff member, while some hire a freelancer or an external restaurant marketing agency.
Restaurant marketing isn't always an exact science. It requires a lot of trial and error, A/B testing and data analysis. When a project goes wrong or doesn't return the expected results, it's important to always know why it happened. Through continuous improvement, you can fine-tune your restaurant marketing to work for both your business and your ideal target market.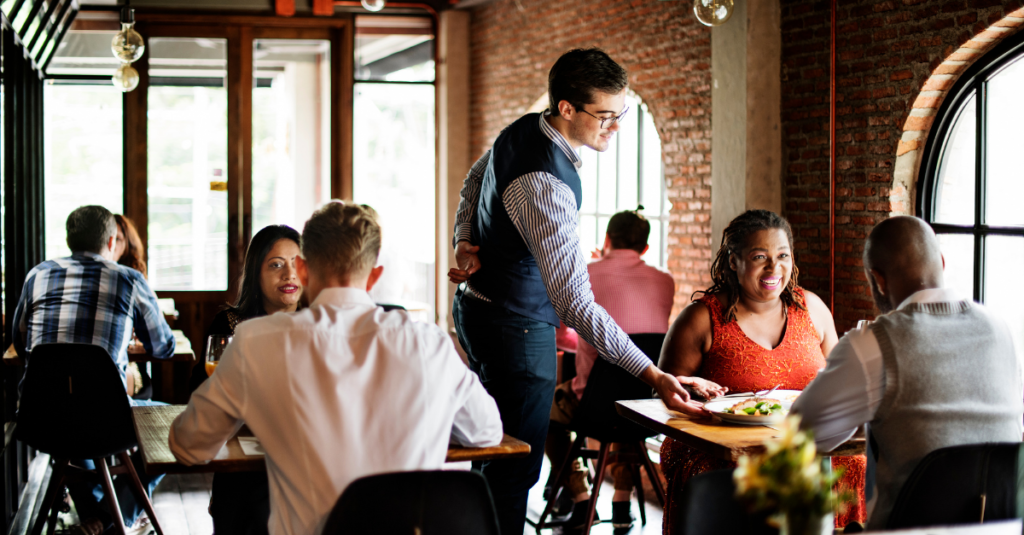 2. Why is restaurant marketing important?
Restaurant marketing is incredibly important for your business because not only are you managing your existing customer base by maintaining their loyalty, but you are also increasing your brand awareness and attracting new customers.
Restaurant marketing covers a broad range of tactics that you can tailor to your own specific budget.
Think of it this way. You've worked so hard to build your business and have the best products around, now you need to make sure that your customers continue to come back, while also attracting new customers to grow your business. This is why restaurant marketing is so important.
3. What are the different ways to market your restaurant?
1. Organic social media
Social media marketing has become a staple activity for restaurant and takeaway businesses. Literally, half the world is on social media.
Market and customer data company Statista says;
"In 2020, the global social penetration rate reached 49 percent, with East Asia and North America having the highest penetration rate at 71 and 69 percent respectively, followed by Northern Europe at 67 percent."
Fact tank Pew Research Center echoes this by saying "roughly seven-in-ten" Americans have used social media sites. Social media is simply too big to ignore. It can be an easy and effective way of reaching customers and building your brand.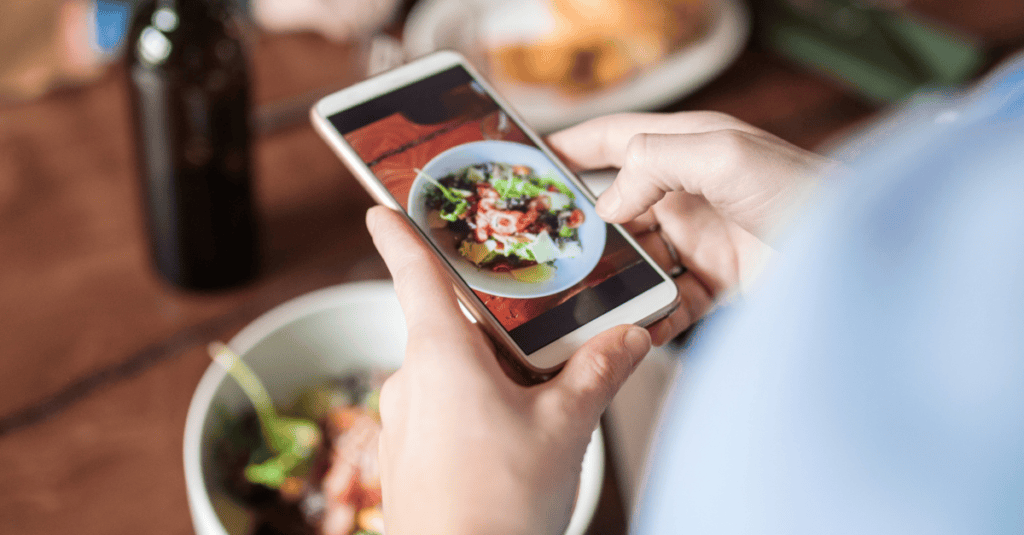 2. Restaurant advertising on social media
In comparison to traditional leafleting and print advertising, social advertising is relatively low-cost and can work with small budgets. It is also one of the most popular forms of advertising for restaurants and takeaways.
There are many platforms to choose from but two key ones are Facebook and Instagram. The benefits of these channels is that you can target specific locations and age groups, switch ads on and off depending on the length of your campaign, and analyse data to make sure they continue working well for your business.
3. TV
When people think of marketing, many first thoughts are of TV ads. This form of advertising is one of the most expensive forms of advertising — both the production and the media buying.
The price of media buying varies wildly, depending on the channel, reach and time slot. Local networks offer better value for small businesses, while franchises and chains may plump for air time on national or international cable, satellite or terrestrial channels.
Though being able to run your ads on TV is great for brand awareness, you don't get detailed data of what target audience has seen your ad. Online TV players can offer better stats, but again, can be costly, and as such is more suitable for larger operations.
4. Email marketing
Email marketing is a great way to connect with your customers, as you can send updates with more than one piece of information. Your email can contain news updates from your business, information on new menu items, plus deals and promotions, all in the one place. It is a great tool to build relationships with your customers, and can be as complex or simple as you want it to be.
5. SMS marketing
SMS marketing, also known as text message marketing, is the process of sending promotional text messages to your customers to alert them to relevant news relating to your business. SMS marketing is key in any successful restaurant marketing strategy.
Loyalty campaigns build order frequency, which fosters routine customer habits and stronger relationships. Flipdish data shows for every dollar spent on loyalty, there is $11 in return and customers who use loyalty spend 5x more than those who don't.
These updates should be short and to the point, as there is a generally character limit of 160 characters per message. As well as this, SMS messages are a very personal and direct way to reach your customers. Every update should bring value to your customers and watch you don't over-communicate as it can trigger them to unsubscribe.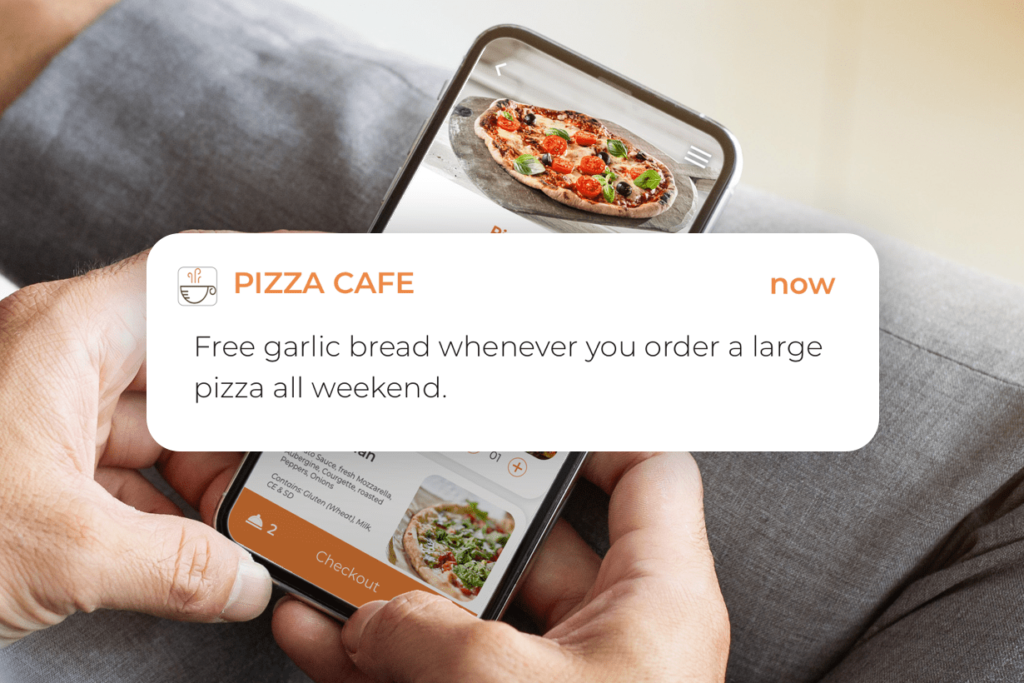 6. Word of mouth
This is possibly the most valuable form of marketing for your business. Word of mouth is when your customers love your business so much that they become advocates for you, and recommend your products or services to their friends and family.
These advocates of your business provide you with the best advertisement possible, as their friends and family members will trust their advice. The fact that they have experienced your business and are willing to recommend it to their loved ones is a powerful endorsement.
7. Direct Mail
Direct mail is the sending of physical marketing materials to your customers. These can be letters, leaflets and/or copies of your menu. Many business owners rely on direct mail as a primary tool of their restaurant marketing strategy. However, if you have many marketing efforts running at the same time, it is difficult to track the results of direct mail. As well as this, it can be expensive to print and distribute such marketing materials.
4. How to create an effective restaurant marketing strategy
1. Set a budget
Some people think it can be easier to set your budget after brainstorming restaurant marketing ideas, however this can create a problem where you have a seemingly perfect plan but not the resources to execute it so perfectly. Assign your budget in advance of creating your marketing plan so that your ideas are realistic and achievable.
A good starting point when it comes to setting your restaurant marketing budget is to consider your top line revenue and then multiply it by 3%. Remember, this is a guide and not a strict rule, so adjust your budget accordingly.
2. Set realistic goals
In order to create the perfect marketing plan for your business, take some time to assess where your business is right now, and look at where you want it to be by the end of the campaign, or by the end of the quarter.
Consider what your objectives are. Do you want to attract new customers? Retain your current customers? Or maybe increase your average order value?
Outline your objectives and create a specific strategy around each one. A good idea would be to focus on one objective at a time so that you can put maximum effort into each project.
Once you have chosen your objectives you can go about setting your goals. Each goal should be SMART, that is to say Specific, Measurable, Attainable, Relevant, and Timely.
If your objective is to retain your current customers, an example of a SMART goal would be to create a customer loyalty programme that would be used by 100 customers in one month.
Specific
This is a direct, specific action.
Measurable
This goal has given itself the task of acquiring a particular number of users.
Attainable
You have it within your budget or technology to create your own customer loyalty programme.
Relevant
This goal is relevant to your business and is something that the industry uses to complete your objective.
Timely
You have set a time in which you will achieve your goal.
3. Find your ideal customers
In order to ensure your campaign reaches the right audience, you need to know who your target audience is. Who are you trying to reach with your campaign? Why would they want what you have to offer?
Creating buyer personas can help you better understand who your target audience is and help you use the correct design and information to appeal to them.
To do this, think of your ideal customer, their age, gender, industry, location, and interests. You may have numerous personas. Now, name them. From this, you can determine what you need to do to attract them. Naming your personas helps you connect directly to your target audience's needs. You can continually ask yourself questions like, "Would Ruth rate this?"
4. Understand what makes you unique
When you first opened your business, you knew you had something different to offer. Has this changed? Think about what keeps your customers coming back to you, and how your product or service makes them feel.
Whatever that special thing is, your USP, you need to harness this in your restaurant marketing strategy and consider how you are going to use this to appeal to your customers. Surveying or polling your customers in real-life or on social media can be useful to gauge sentiment.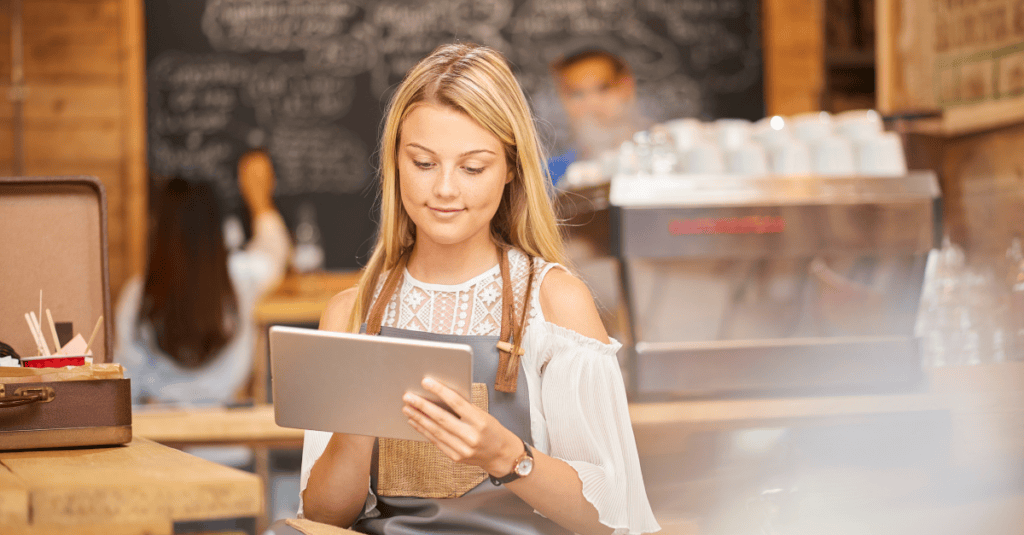 5. Choose your channels
Now you know who you want to target and you know what unique value you bring, it's time to consider which channels you are going to use.
Make sure to choose the channels that your ideal customers are using to ensure you don't waste time and resources creating content or graphics for channels that won't achieve your objectives.
For example, if you are trying to appeal to people who are over the age of 50, look to the relevant data. According to research from drop shipping tool Oberlo, just 4% of Snapchat users are 50+. So there would be a lot of wastage if you were to have Snapchat as a key tool for this campaign. At the same time, use of Facebook by older generations is rising rapidly. Be clever about where to target your restaurant marketing and your efforts will be rewarded.
6. Measure and track using analytics
Now that you have launched your campaign, it is important to ensure that everything is working according to plan.
Look at the different channels you are using to execute the plan, and ensure that you check the results in the analytics dashboard daily to monitor the success of your campaign. This will ensure that you can adjust any strategies that aren't working for you and guarantees that you don't end up with any surprise bills at the end of your campaign.
7. Reflect and improve
Regardless of how much time you spend on your campaign, there are always going to be things that don't work as well as you had hoped, or little surprises in what actually works for your business.
Spend some time thinking of what worked well for you as well as what needs improving, and keep these learnings in mind when you are next brainstorming your restaurant marketing ideas.
5. How to create a restaurant marketing budget
Your marketing budget will depend on a number of factors, and is ultimately an adjustable choice you can make depending on your needs. There are two popular rules for determining what your restaurant marketing budget should be, and how you should spend it.
The 3-6% rule
Take a look at your overall sales, and then multiply it by 3% up to 6%. This is often used as a starting point for how much you should be spending on your restaurant marketing budget.
Remember, this is a guideline. Allow yourself to make changes to your marketing budget, if you feel it's necessary. For example, if the opportunity arises to do a PR campaign and you feel that the results will outweigh the short jump in expenditure then that is your prerogative. However, be wary of making continuous financial changes to your budget as you may find it easier to overspend.
The 70/10/20 rule
When it comes to dividing your budget into different areas, the 70/10/20 rule is a useful guideline.
According to this rule, 70% of your restaurant marketing budget should be spent on campaigns that have been successful in the past. These are strategies that you know have worked in the past and are almost guaranteed to help your business.
10% of your budget should be spent on experimental strategies that you haven't tried before. Have a look around and see what others are doing in the industry, and in other areas or countries, that you think could work for you. Then choose whatever you feel you have the time and resources to attempt. You may be surprised.
The final 20% of your budget would then be spent on improving and developing on last week's, month's or quarter's experimental tactics. Take time to look at what worked for you, what you took a bit of a gamble on, and make it even better this time.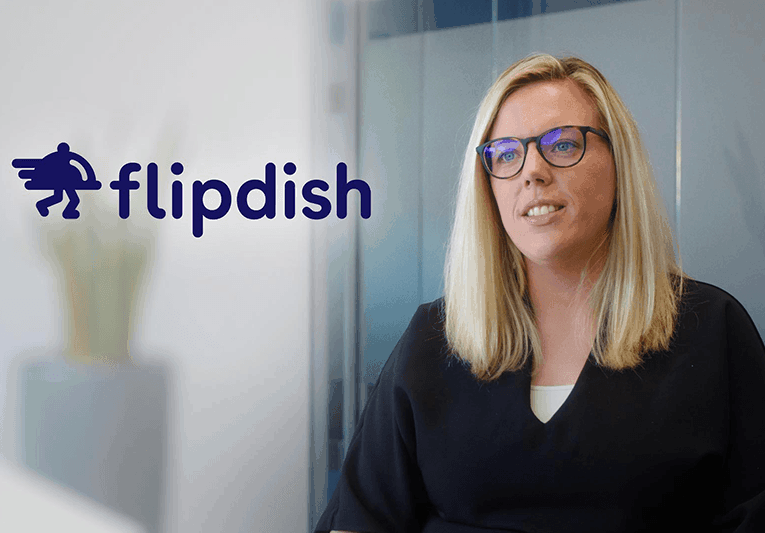 6. Calculating your restaurant marketing ROI
When it comes to calculating the return on your investment for your marketing strategy, there is a commonly-used and simple formula to help you understand just how much your restaurant marketing campaign actually benefited your restaurant financially.
To try it, divide your gross profit by your marketing expenses. As an example, let's say this value works out to 500%, then you know that every dollar spent on your restaurant marketing campaign generated you $5 in profit. As a benchmark, our team of restaurant marketing experts at Flipdish secure an average ROI of 533% across all cuisine types.
Remember, there are benefits of restaurant marketing campaigns that aren't easy to calculate return financially. For example, brand awareness campaigns don't usually generate immediate ROI but will help your restaurant grow in the long-term.
7. Restaurant marketing ideas and trends
1. Behind the scenes
Your everyday run-of-the-mill activities might seem boring and mundane to you, but it has been shown that it is some of the most engaging content for your customers. People love seeing the care and attention that goes into their food, and they also love getting to know the people who prepare it.
Consider doing a staff video every time you get a new hire to introduce them to your customers, or even doing a weekly behind the scenes or show your customers a new trick or tip that you use when preparing their meals. This is sure to keep your audience engaged and brings in some of the personality behind your business.
2. Sponsor a local team
A major key when it comes to running your restaurant is to become a part of your local community. Chances are your local sports teams have massive support from your local community, making it a perfect way to promote your business while also showing your commitment to improving your area.
By sponsoring a local team you can get your name in front of a massive audience, and you get the extra benefit of investing in your local area. It's a win for you, and a win for your community.
3. Discount days
Every business has slow days, even the most successful ones. If you want to drive more sales on days when business is slow, consider doing a specific one-day-only offer to entice your customers to order from you.
For example, if you have chicken wings in your restaurant, then you could do a Wings Wednesdays offer, or a Buy-One-Get-One-Free Monday offer. If you make this deal a constant, your customers will start ordering from you on slow days as a habit. Or say you expect your premises to be busy on certain days throughout sports tournaments, you can create offers for non-match days.
4. Social media giveaways
You've probably seen plenty of these all over your social media feeds, and that's because they work. Doing a giveaway of free products is a guaranteed way to get your audience's attention while also getting your brand name and products in front of new potential customers.
It can be as easy as asking people to tag someone they would share their food with, and is a great way to keep your followers engaged and grow your social media presence.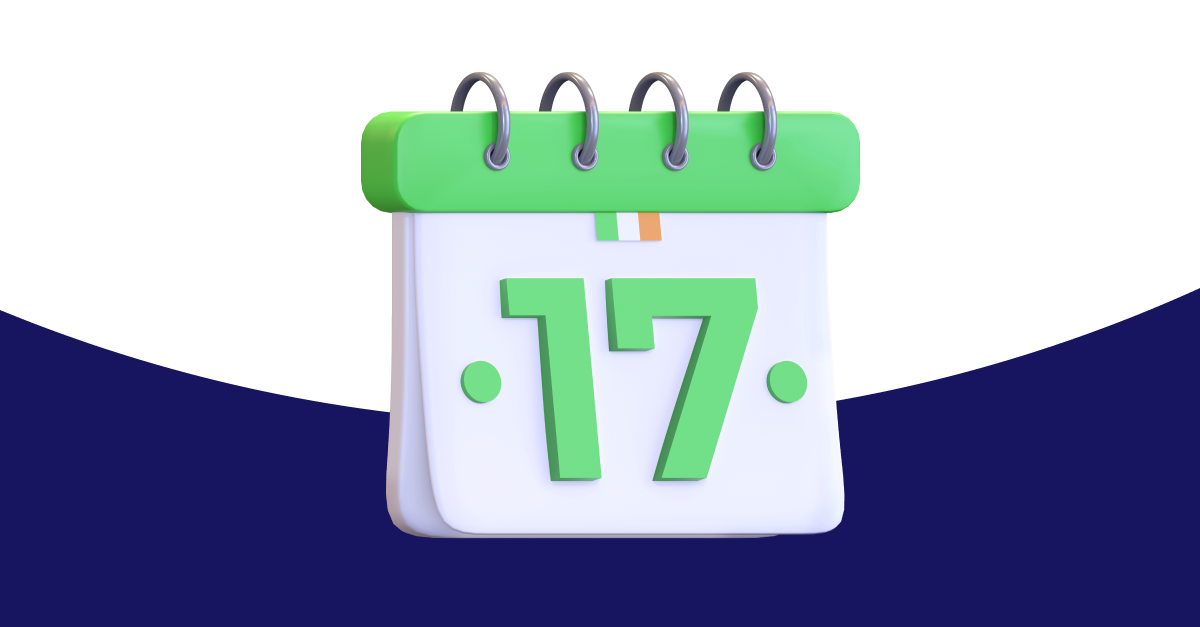 5. Content Calendar
A restaurant marketing content calendar is the key to every successful marketing campaign. Create a calendar of the year, and take note of every feast day, national holiday and day of importance for your restaurant, for example Valentine's Day, Chinese New Year or St Patrick's day. This will allow you to plan your campaigns in advance and ensure that you don't miss an opportunity to promote your business.
Conclusion
Restaurant marketing can seem like a minefield for some restaurant owners, but by breaking down your objectives and setting SMART goals, you can see some amazing results. Your campaigns are completely customisable by you, so no matter what your skill level is in marketing, there is always a way for you to promote your business.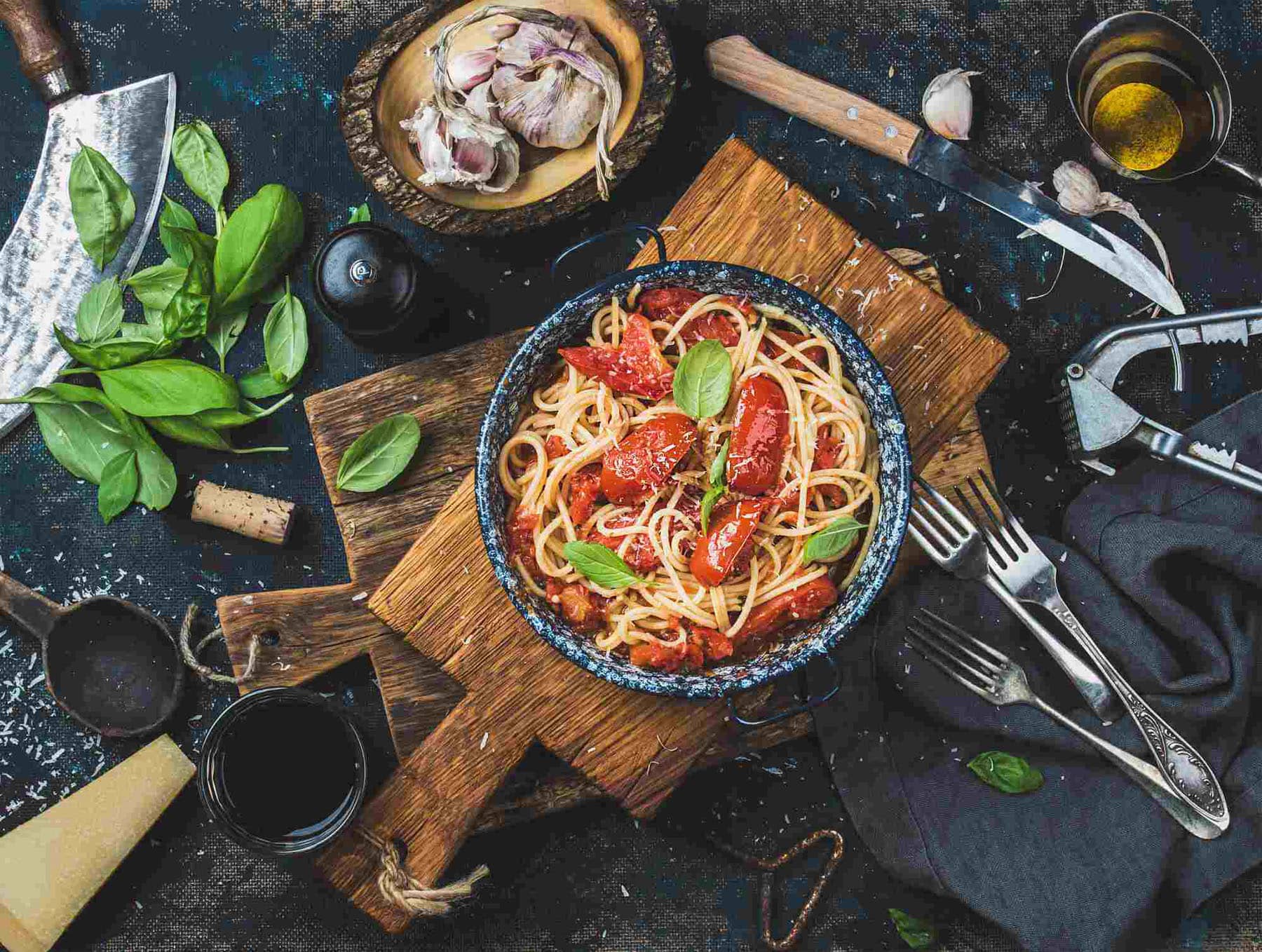 Need help with your restaurant marketing? Get in touch today to learn how our team of restaurant marketing experts can help your business succeed.
Talk to sales