What is a restaurant ePOS system?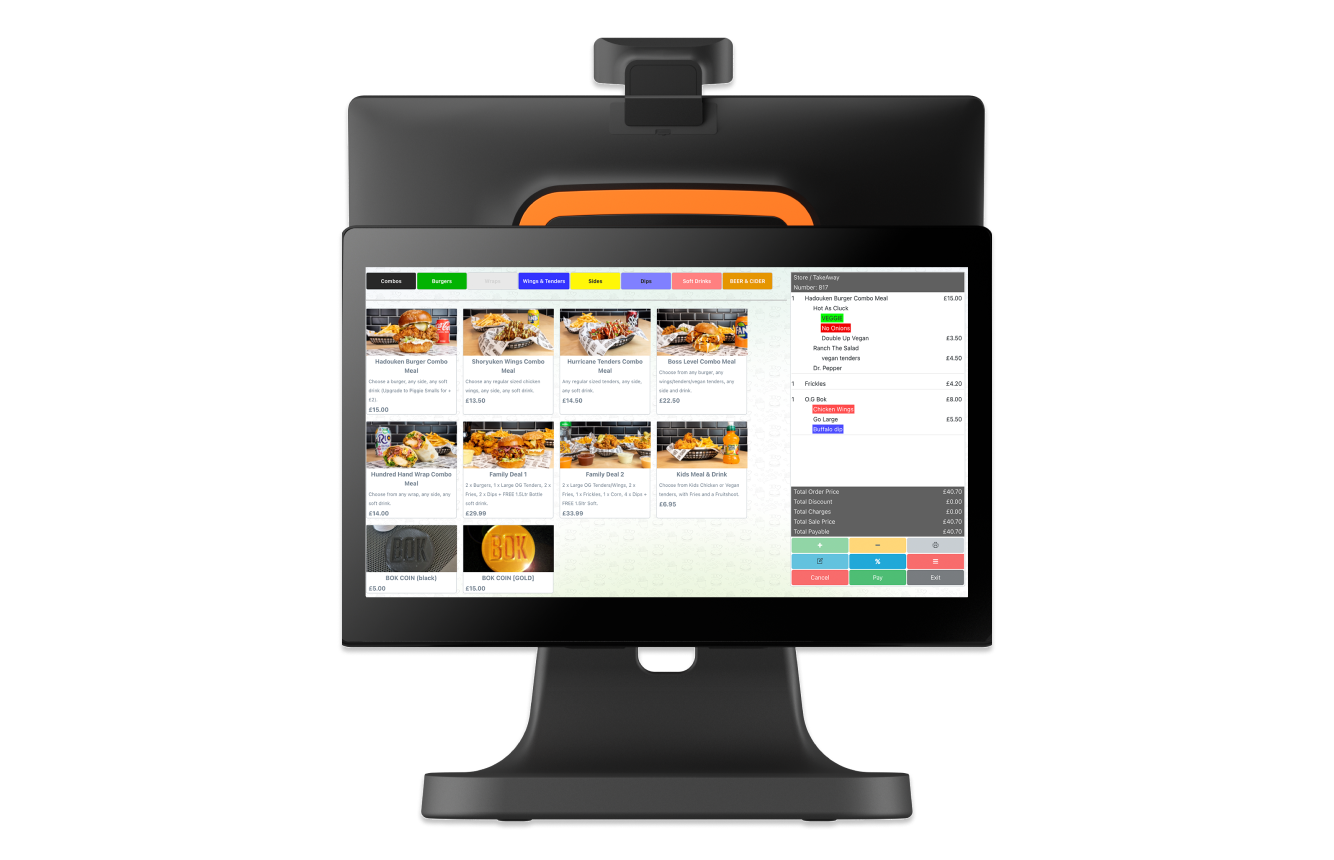 A restaurant ePOS system, which you might know as an electric point of sale or restaurant POS system, is the core piece of technology powering the digital side of restaurant management.
These days, that means basically every aspect of the restaurant from customers ordering online and in-store, to processing data and payments, to managing kitchen operations, inventory and staffing.
In fact, there's not much that a modern restaurant POS system can't do.
Let's take a look at the most important features and benefits of an ePOS system for restaurants, covering:
What is a restaurant ePOS system?

Essential features of restaurant ePOS systems

How to use an ePOS system for restaurant management

Benefits of an ePOS system for restaurants

ePOS system restaurant hardware

Restaurant ePOS system UK restaurant types
What is a restaurant ePOS system?
A restaurant ePOS system, which stands for electronic point of sale, is a comprehensive software and hardware solution designed specifically for the food and beverage industry. In fact, different ePOS providers create features for the needs of specific restaurant types such as quick service restaurants, fast casual restaurants and takeaways.
This technology integrates various essential functions of a restaurant, including order-taking, payment processing, inventory management and reporting.
With an ePOS system, restaurant owners and managers can streamline their daily operations, improve customer service and make informed business decisions based on real-time data analysis.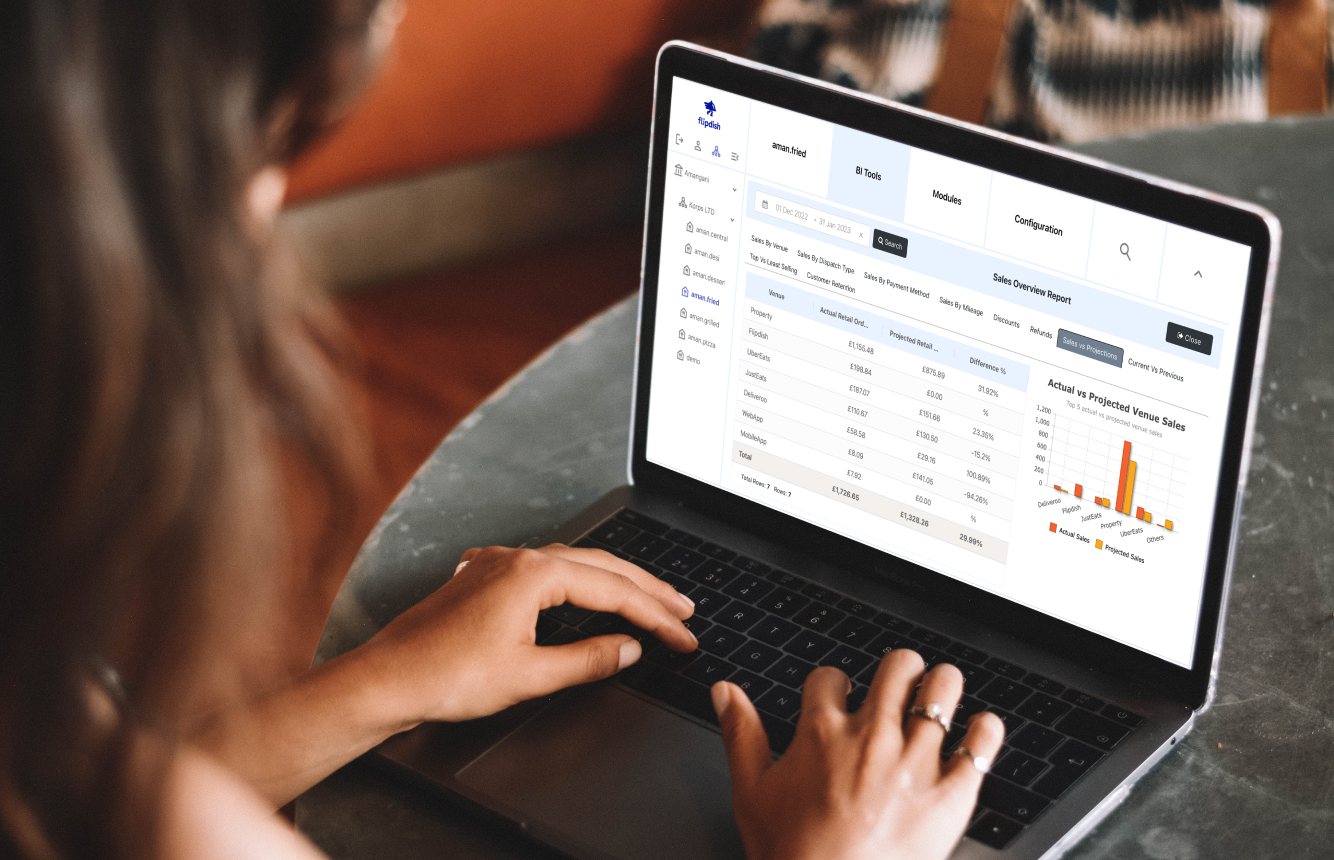 And an ePOS system offers flexibility and mobility, allowing staff to take orders and process payments from anywhere inside or outside the restaurant.
Overall, a restaurant ePOS system is an essential tool for any tech-savvy restaurateur who aims to remain competitive and profitable.
Essential features of restaurant ePOS systems
A modern cloud-based restaurant ePOS system can be customised to meet the needs of your restaurant. Most ePOS systems are paid for on a subscription model, which means you select and pay for only the features you need.
That said, it's important that the ePOS system you choose can support the features and functionality you require. Here are some of the common features to look out for:
Cloud-based – runs on any device
If you value simplicity and flexibility, you'll want an ePOS that is cloud-based. Rather than storing its essential data on bulky servers within your restaurant, a cloud-based system stores its data remotely so that it can be accessed from anywhere with an internet connection.
Additionally, a system that runs on iOS, Android and Windows, on desktops, smartphones and tablets allows you to manage your restaurant from anywhere. And gives you multiple options for the hardware you use to take orders, process payments and run the back-of-house.
Want to use iPads at the counter and a desktop in the office? No problem, you can access the same system from any device.
Omnichannel ordering
A modern restaurant, especially a takeaway restaurant, requires seamless ordering integration with its in-store restaurant systems. That means your restaurant ePOS system must be able to take in orders from multiple sources including:
Online ordering website

Mobile ordering app

Third-party marketplaces

In-store kiosks

In-person counter orders
The best ePOS systems can accept orders from all of these sources and convert them into a consistent format so that staff can easily read off the details, see where an order has come from and determine where it needs to go.
Easy menu management
This crucial feature allows you to edit and update your menu from one central dashboard. Rather than having to log in to multiple accounts and systems and make changes multiple times in different places.
You can snooze items at the push of a button, update images when you have better photography and ensure prices are updated consistently across the board.
Not only does this save you a whole lot of time and hassle, it also means your menu is up-to-date and accurate leading to a far better customer experience.
Customer Relationship Management (CRM)
A restaurant ePOS system takes in and stores your customer data. So it's ideally placed to also run your marketing campaigns.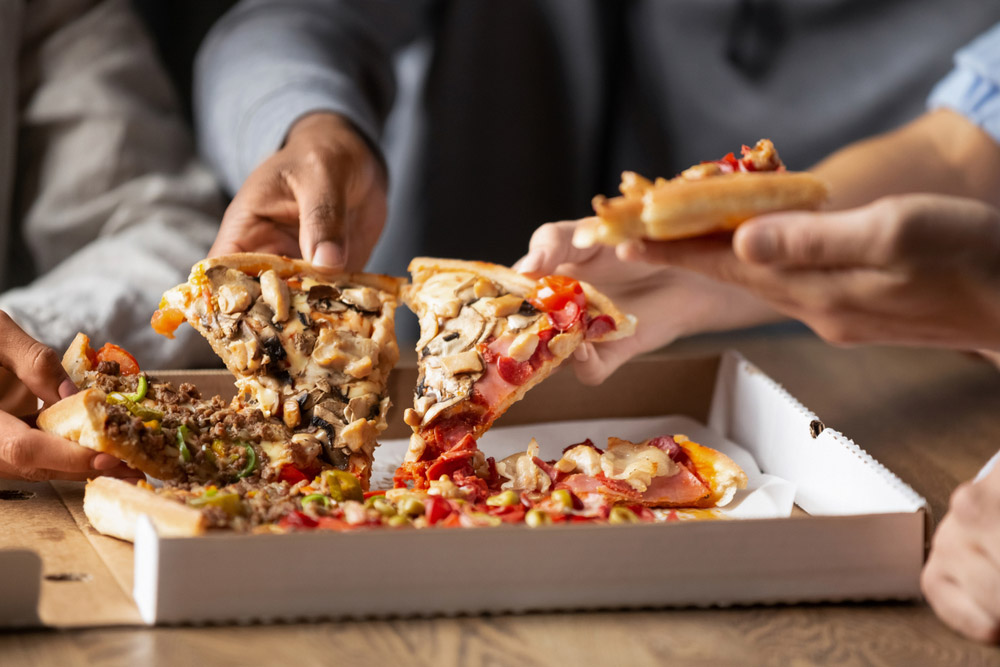 An ePOS with a customer relationship management system built-in enables you to store customer data, identify opportunities for promotions and run your loyalty campaigns from one system.
Driver management
For takeaway restaurants and those offering delivery, the best way to offer an excellent customer experience from first click to front door, is to employ your own drivers. But even if you use third-party delivery platforms, an ePOS with driver management features is instrumental in offering an efficient delivery service.
Look out for:
Display screens that tell your drivers, or third-party drivers, which order is assigned to them and when it will be ready as they wait

Real-time driver tracking, for you and your customers

Driver apps – an app for your delivery drivers which provides them with everything they need to know about their orders and assignments
A good ePOS for takeaway restaurants should provide access to all the above features.
Kitchen Display System (KDS)
A KDS is a series of screens throughout your kitchen which display the relevant orders to your staff. The KDS is run by software which categorises and organises orders so that the relevant instructions are sent to the relevant kitchen stations.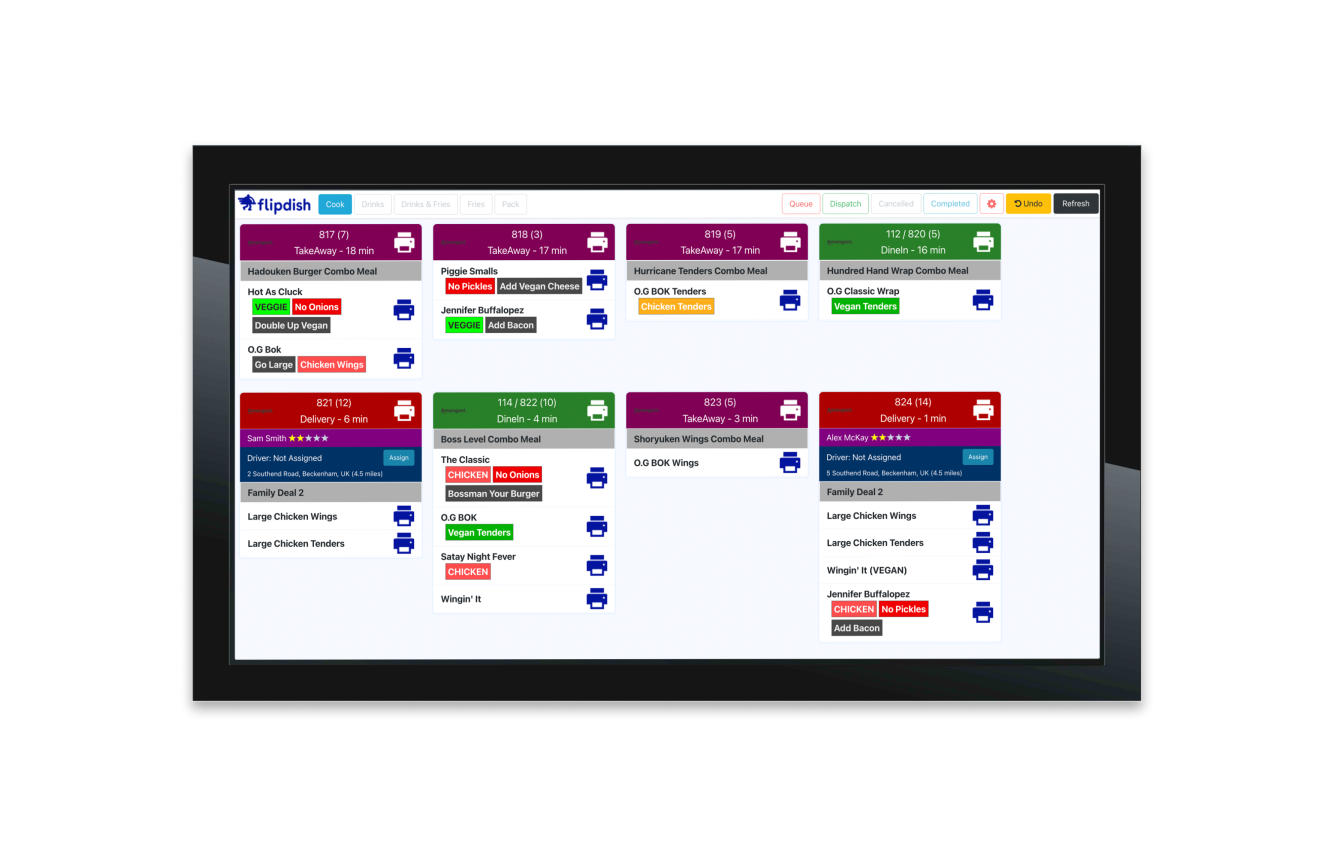 It can let your cooks know exactly when to fire which orders for maximum efficiency and helps to reduce mistakes and increase the speed at which orders flow through your kitchen.
Inventory management
Managing and controlling inventory is essential in keeping on top of your restaurant profit margins. And that's the key to running a profitable restaurant.
But making sure you have the right stock levels and running manual stock counts is a huge task. An ePOS system with built-in inventory management helps you automate the tedium of stock counts and purchasing, ensuring you have the right amount of each item of stock when you need it.
Staff scheduling
Using your sales and staff data, a complete restaurant ePOS can revolutionise the way you schedule shifts. It can determine your expected demand and make sure you have the right staffing levels for each shift, automatically creating schedules and allowing staff to book holidays and perform other HR tasks.
Food safety and hygiene
Food safety is one of the most important aspects of running a restaurant, but also one of the most tedious to manage and keep up-to-date.
An ePOS with food safety features helps you out by automating much of the job. Digital temperature monitoring of fridges, digital checklists and easy-to-access documentation stored in the cloud all help keep your staff engaged in food safety and hygiene. And these tools help you achieve a five-star food safety rating without the hassle.
Reporting
Look out for real-time reporting from your ePOS system. This gives you the data you need to make critical decisions at the right time.
Need to know your average delivery times in order to see if you need to call in another driver? You can see it in real-time and at multiple locations.
Want to check your sales figures from home on your night off? No problem with a cloud-based ePOS system.
How to use an ePOS system for restaurant management
With all the features above included, a restaurant ePOS system is a powerful restaurant management tool. But how do you best put it to use day to day?
Firstly, make sure your staff are trained on all aspects of the system so they get the best use out of it. There's no point in paying for features that your team doesn't use.
Once you have the team up to speed, you can use your ePOS system to manage every aspect of day-to-day operations. Health and safety checklists keep your team on-track with your food safety and hygiene plan, ensuring the restaurant is clean before opening and that food is prepared safely.
During service, your ePOS can give you real-time insights into key metrics like sales volume, average order value and average delivery time. Having this data to hand as it happens allows you to make the important decisions in real-time for immediate impact.
A modern ePOS runs from the cloud so you can access the tech from any device wherever you are. You could be at one location helping with service while monitoring sales numbers at a different store.
You can see how a restaurant ePOS system with the right features and capabilities can help you better manage your restaurant each and every day, leading to ever-compounding benefits.
Benefits of an ePOS system for restaurants
Whichever features you choose, an ePOS offers a multitude of benefits to your restaurant by making operations more efficient, automating repetitive tasks and giving customers more convenient ordering and payment options.
Let's take a look at the benefits of an ePOS system for restaurants like yours in more detail.
Improve customer satisfaction
A restaurant ePOS system offers a streamlined and efficient ordering process for customers, reducing wait times and increasing accuracy. Slick online ordering websites and apps allow customers to easily order and pay on their own devices, with the orders sent directly to the ePOS in-store.
And specialised hardware, like self-ordering kiosks, gives the customer a convenient way to order and pay at the restaurant. Customer feedback is also captured and analysed in real time, allowing you to make improvements and respond to customer needs.
Boost loyalty
A restaurant ePOS system allows restaurant operators to gather valuable customer data, including demographics, purchase history and order frequency. This information can be used to create loyalty programs and reward customers for their repeat business. The smooth and personalised ordering experience mentioned above also helps improve customer relationships and encourages repeat visits.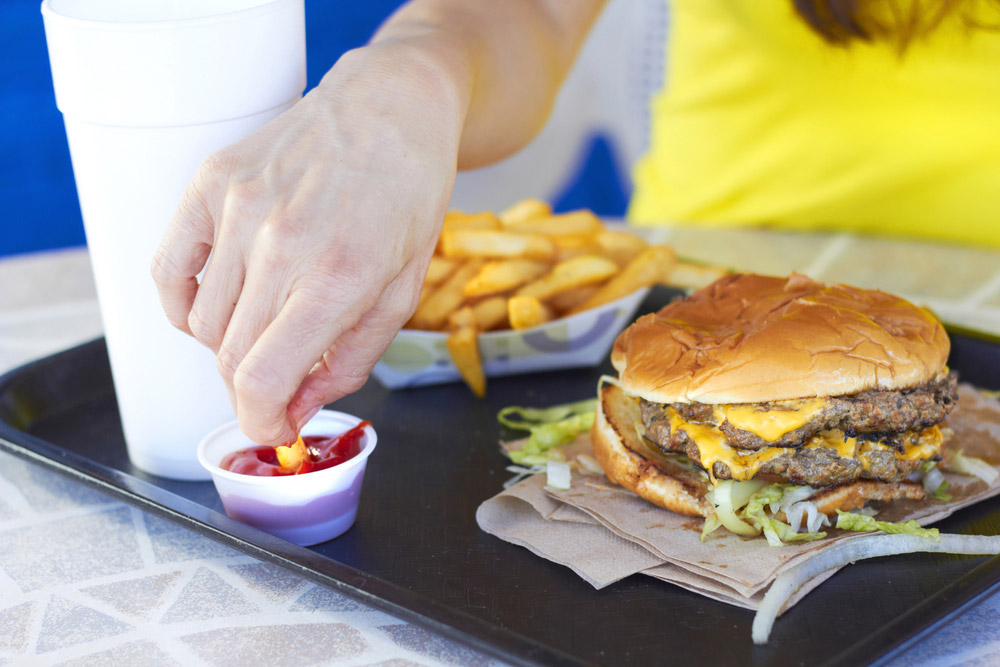 Increase average order value
With the help of an ePOS system, restaurants can easily upsell and cross-sell items through suggested menu items, discounts and promotions, both online and from ordering kiosks. The system also enables real-time menu updates, making it easier to promote new menu items or limited-time offers.
Improve efficiency in the kitchen
A restaurant ePOS system streamlines kitchen processes by reducing manual errors and improving communication between the front and back of house. The system tracks food inventory, reducing waste and improving cost management. This, in turn, improves kitchen efficiency and speeds up the cooking and preparation process.
Take control of your restaurant data
A restaurant ePOS system provides real-time data and analytics, giving you insights into sales, customer behaviour and inventory levels. This information can be used to make informed business decisions and improve overall operations.
Unlike when you use third-party ordering marketplaces, you own the customer data. This means you can use it to re-engage customers and build better customer relationships.
The system also provides secure storage of customer information and financial data, giving you peace of mind and control over your data.
ePOS system restaurant hardware
An ePOS connects with essential restaurant hardware to offer even more to your operations. When the hardware is provided along with the ePOS system, you can be sure it's compatible and you can get support for any issues that arise.
Here's the most popular hardware to connect with your ePOS system.
Ordering kiosks
A restaurant ePOS system can integrate with self-ordering kiosks, allowing customers to place their orders without staff intervention. This streamlines the ordering process and reduces the workload for your team, while also giving the customer a great ordering experience.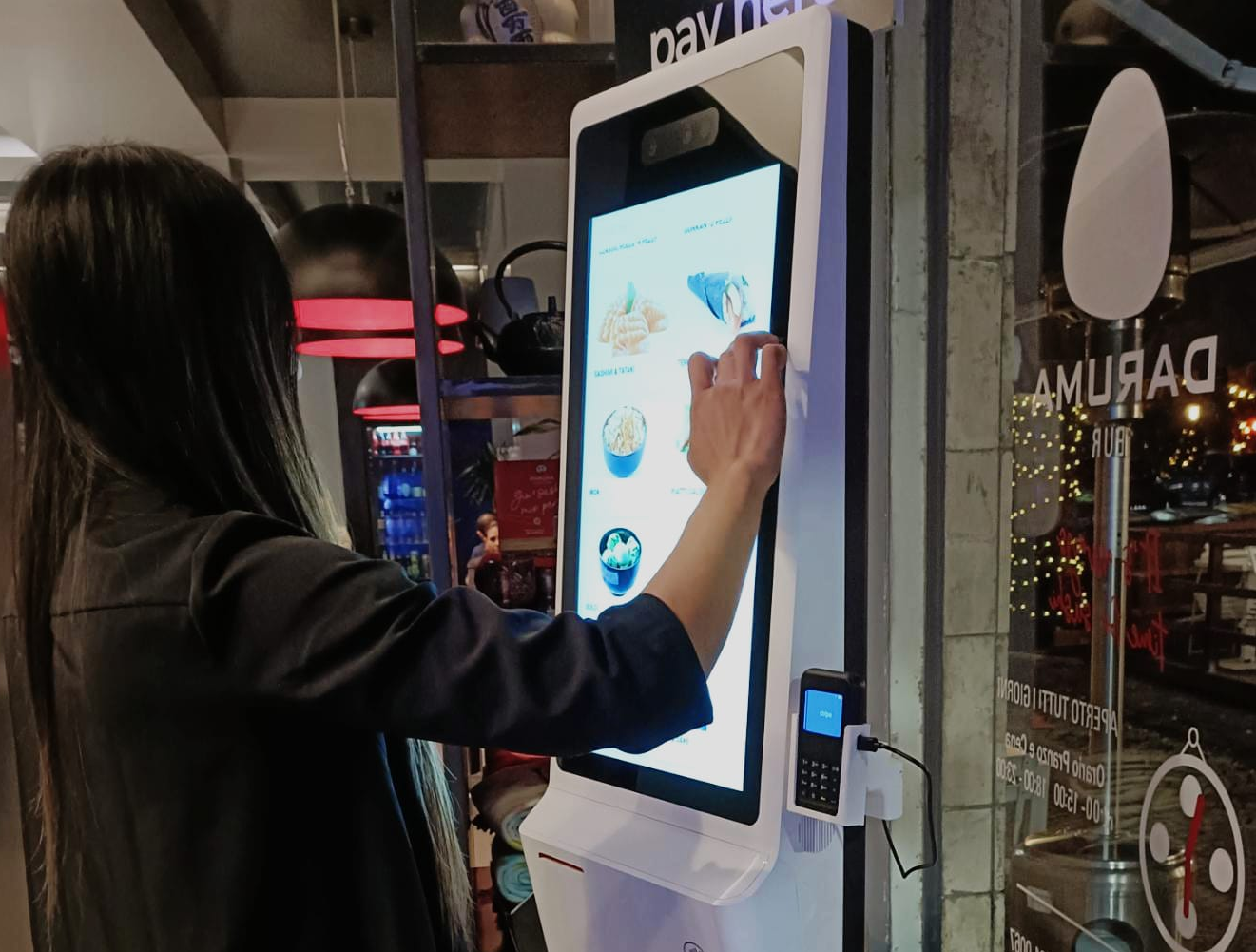 They can browse the digital menu at their leisure, customise their order however they want and choose any add-ons. And the best part is: kiosks never forget to upsell!
The kiosks can be connected to the ePOS system to transmit orders directly to the kitchen.
POS terminal
The POS terminal is the backbone of a restaurant ePOS system. It serves as the central hub where staff can input orders, view reports and process cash transactions.
It connects to the various hardware components, such as the Kitchen Display System, Customer Display System, and contactless payment terminals. This integration allows for real-time updates on menu items, inventory and customer orders.
Kitchen Display System (KDS)
The kitchen display system provides real-time updates on customer orders to the kitchen and front of house teams, reducing errors and wait times. It sends the relevant orders to the relevant sections of the kitchen, letting the team know exactly what to prepare at the optimum time to maximise efficiency.
Customer Display System (CDS)
A customer display system can be used to provide customers with real-time updates on their orders. It takes information directly from your restaurant ePOS system and displays it on customer-facing screens, keeping customers informed and increasing satisfaction.
Contactless payment terminals
A restaurant ePOS system can integrate contactless payment terminals, allowing for fast and secure transactions. The terminals can be connected to the restaurant management system and update in real-time, streamlining the payment process and reducing errors.
Your existing devices
A cloud-based restaurant ePOS system can run on pretty much any device and operating system. So whether you use desktop computers or iPads, you will likely be able to use your existing tech even with a new system. This reduces the need for additional hardware, saving you time and money when upgrading your ePOS.
Restaurant ePOS system UK restaurant types
A restaurant ePOS system is useful for all types of restaurants. But it's important to pick the right provider for your needs.
Let's take a look at different types of restaurants and the features they need in a restaurant ePOS system:
Quick service restaurants
Quick service restaurants are all about speed and efficiency in the kitchen and convenience for customers.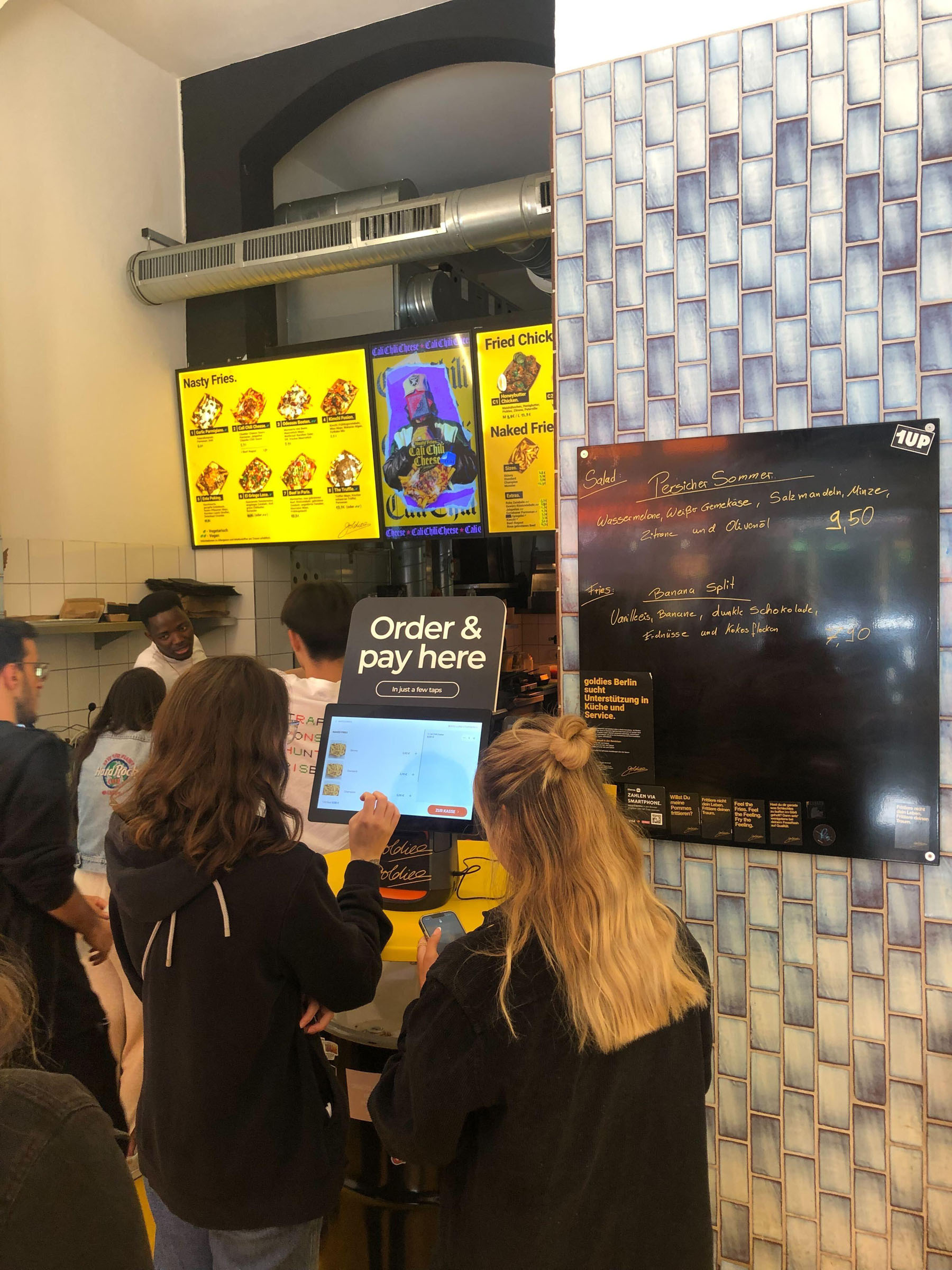 An ePOS connected with your online ordering, self-ordering kiosks, kitchen and delivery management and inventory management systems makes it much easier to run a successful QSR.
Fast casual restaurants need many of the same tools and capabilities as QSRs but may be more in need of easy menu management features as they tend to have more complex and customisable options.
Fast casuals also have more of a focus on dine-in guests so they might need table management and waitlist features in a restaurant ePOS system.
Takeaways and delivery restaurants
Takeaways and delivery-focused restaurants will be more interested in the online and app ordering and delivery management features. ePOS systems for takeaways make operations more efficient and give customers a seamless experience when they order for delivery.
Going even further, different types of takeaways will have different needs. An ePOS system for Indian takeaway restaurants would need central menu management to cope with the large menu, for example, while a takeaway ePOS system for a fish and chip shop might not prioritise this feature.
In addition to the back-of-house restaurant management features that help automate key processes, full-service restaurants need additional features such as table management, reservation software and tools for managing a waitlist at the door.
Get clarity and control with the right restaurant ePOS system
A modern restaurant ePOS system can do so much more than accept orders and payments. It can help you manage every aspect of your restaurant from staff scheduling to driver tracking, and kitchen management to inventory control.
But different ePOS systems are best for different businesses and you want to find the one that has features most relevant to your needs.
For a quick service restaurant or takeaway, you want an ePOS built for restaurants like yours. Flipdish integrates top-notch online ordering with an intuitive cloud-based ePOS that runs on any device. And it's built to service the specific needs of quick service restaurants.