Order and Pay at table for hospitality: what you need to know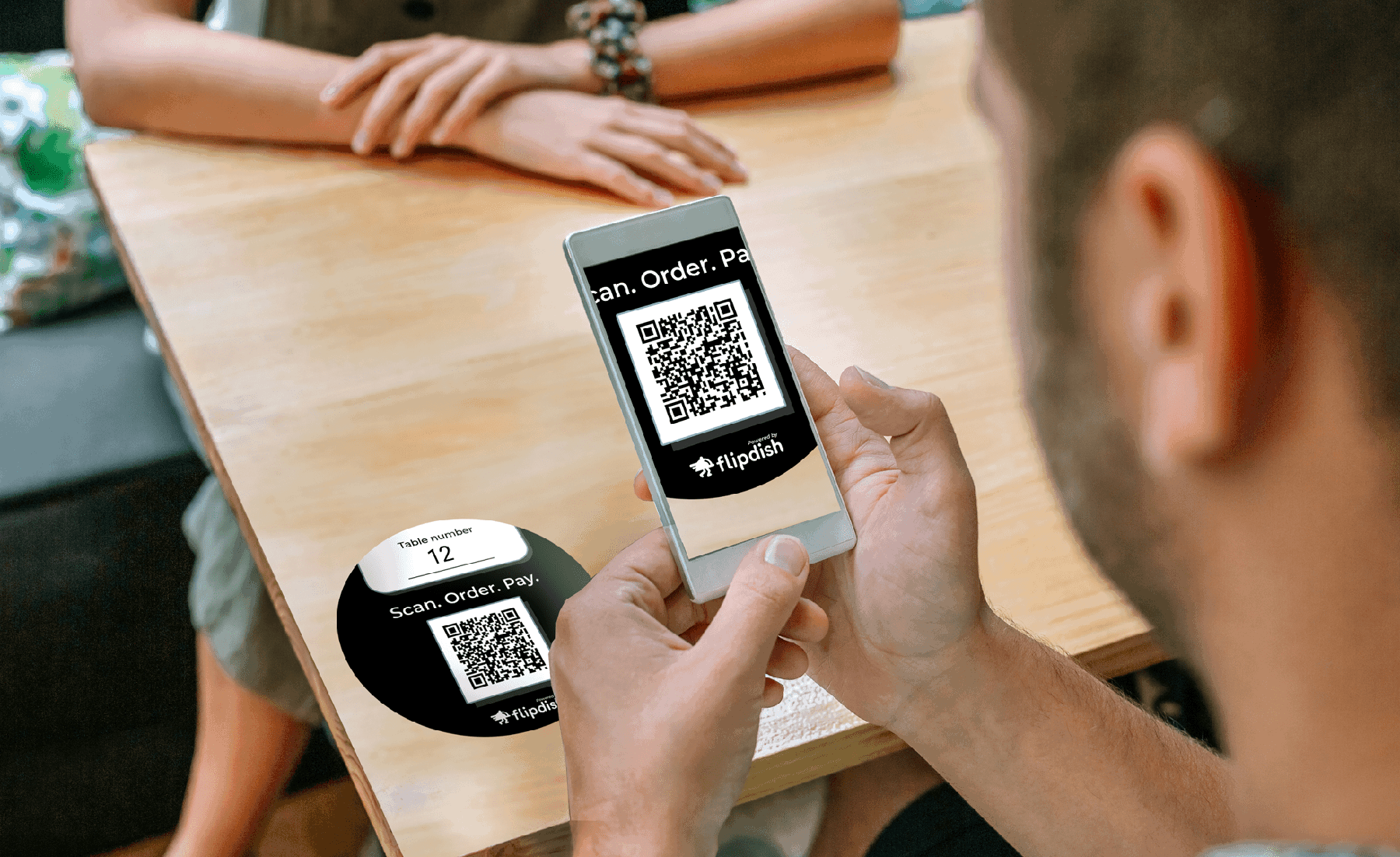 No one has had a better pandemic than QR codes. Although they've been knocking around since 1994 — when they were first used by a Toyota subsidiary to track parts during car assembly — it took a worldwide emergency for them to truly take off.
Prior to 2017, Apple users needed a separate app to scan QR codes but from iOS 11 onwards, scanners have been built into iPhone's cameras. An ease that Android users were already enjoying for at least a year or two beforehand, depending on the model of smartphone. Removing that extra step boosted their ease of use infinitely.
Fast forward to 2020, hospitality as we know it shuts down. Businesses prioritise contactless service by putting QR code menu stickers in their window and on flyer drops, while on tables, QR codes signal a new way to browse the menu, order and pay. Hospitality is forever changed.

What is Order and Pay at table technology?
Order and Pay at table technology is an efficient way to manage orders, without any hardware. Customers simply scan a QR code at your premises — at the table usually but sometimes outside at the window — and are brought to an interactive menu, where they can place an order and pay in advance. Additional orders can be added throughout the meal, and this is especially quick if Google Pay or Apple Pay are enabled on the customer's phone.

Before committing to any one order and pay provider, look at what their definition of this technology is. Many restaurant owners and customers have been burned by the promise of QR code menu ordering, which just leads to a static PDF. A good QR Code Order & Pay product has a short user journey, is responsive so it works on different mobile devices seamlessly, takes care of payment and facilitates staff tipping, all in one.
What kinds of businesses use Order and Pay at table technology?
Restaurants, takeaways and pubs were first to embrace QR code ordering, but many other industries are seeing great success with it. Hotels, airports, theatres, cinemas, bowling alleys, stadiums and competitive socialising venues have all shown you don't need a table for order and pay technology, all you need is space for a QR code. These can be added to existing menus or menu cards, or you can create new stickers, flyers, tents, acrylic boxes or metal plates. Your tech provider should be able to provide you with a catalogue of collateral for you to choose from.
At Flipdish, we have lots of customers using our QR Code Order & Pay product, but for some of them food and drink orders are not the primary focus. They have a different objective. One example is Bath City F.C. who are providing a better fan and staff experience with Flipdish pre-ordering. A small narrow bar at Bath City F.C. means that only a specific number of staff can fit behind it. During busy periods, service slowed and some supporters never even bothered to queue and order, in fear of missing some of the action. Potential revenue was missed, and for some fans the match experience was hampered.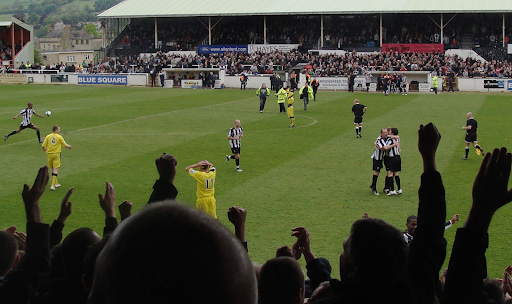 Bath City F.C. needed a solution that allowed fans to have a quality match experience while also giving them the opportunity to increase match day profits from the bar. By partnering with Flipdish QR Code Order & Pay. Bath City FC now uses a web-based system that uses customer phone numbers for verification. Bath City FC set a 15-minute time window in their Flipdish portal to ensure they are fully prepared for half-time and full-time orders.
The system has been welcomed by fans as sales through the platform continue to grow, and average basket size has increased by 16%, while there is a significant reduction in pressure on Bath City FC's bar staff. Since introducing digital ordering in July 201, Bath City F.C. have had their highest ever bar takings in the club's 132-year history.

"The system is super-easy to use both for fans and staff. No one likes change, and having to learn new systems, but everyone backstage at Bath City F.C. has embraced Flipdish because of the ease of operating it."

General Manager, Bath City F.C.
What are the benefits of Order and Pay at table?
There are many benefits to QR Code Order and Pay at table, here are just a few:
Customers prefer it
We've commissioned research on QR code ordering preferences in both the UK and Ireland. Through research by Radio Relations and Censuswide, we found that 80% of pub-goers in the UK want pubs to keep digital ordering systems. And similarly, through research conducted by Empathy Research, we learned that 70% of Irish adults want pubs and restaurants to continue to offer QR code ordering after the pandemic.
Helps with staff shortages
Staff shortages are a global issue at the moment, and no business is immune. Many Flipdish customers are reporting that QR Code Order & Pay has reduced the burden of staff shortages on business owners and existing staff. Lee Faragher of Japanese restaurant Samsi in Manchester, UK, says, "Our customers love using the system, it also supports our staff and allows them to focus on creating an even better experience with our guests. QR Code Order & Pay has been really helpful with staff shortages, it really lightens the load."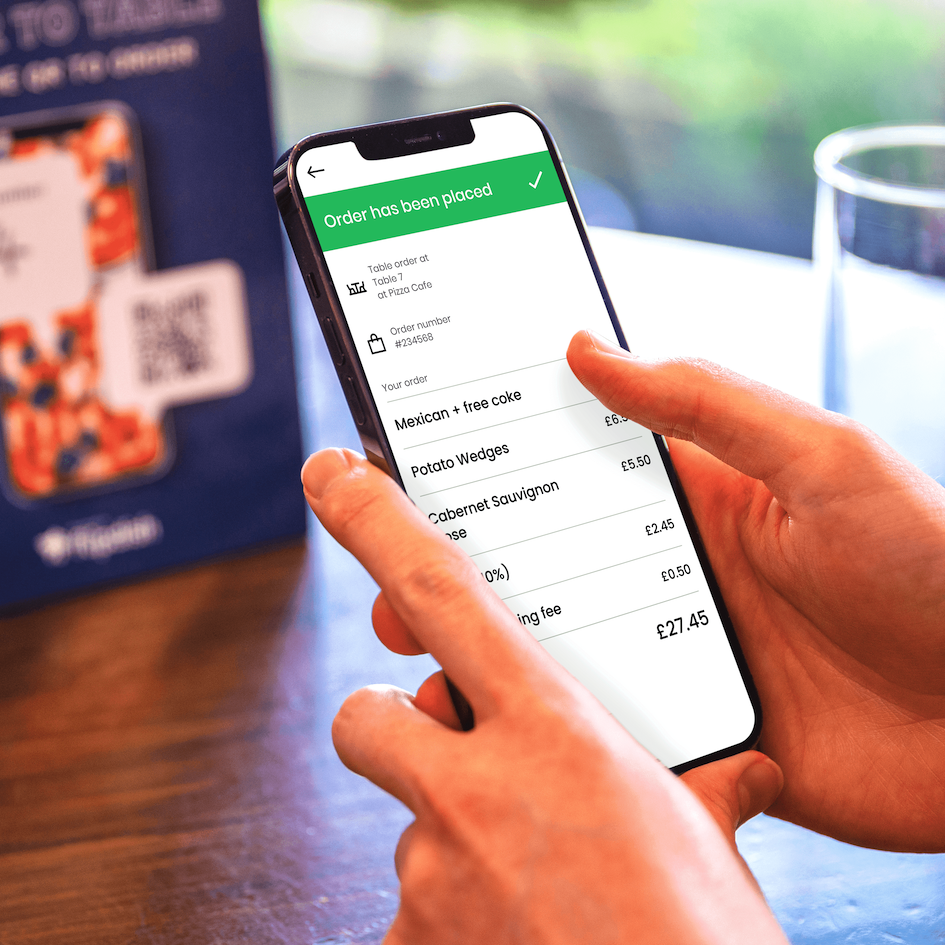 Increases order values
Many Flipdish customers have reported an increase in orders and basket sizes when orders come in through QR Code Order & Pay, including the aforementioned Bath City F.C. who saw their average basket size rise by 16%. Global figures put Order & Pay at increasing average order value from anything from 10% to 30%.

Gives flexibility on menu items
Whether you run out of a particular ingredient or discontinue a menu item, digital menus make changes a breeze. With Flipdish's bulk hide/show function, you can eliminate a single ingredient from all dishes in one fell swoop, and if you want to remove or add a dish completely, it's super easy in the Flipdish portal.

Speeds up table turnover
With QR code menu ordering, staff do not have to explain menu items, there are no order errors and staff do not need to casually hover for an appropriate opportunity to take payment. This combination speeds up both ordering and table turnover immensely.
Pre-ordering is made easy
Pre-ordering has long been an appreciated feature of web ordering for takeout and delivery, but it has its benefits for QR code ordering too. Think of football fans ordering their half-time and full-time drinks and theatre goers picking up a beverage at the interval. Make it obvious and easy for customers and the pre-orders will follow.
Facilitates contactless service
With a sophisticated Order and Pay system in place, there is no requirement for contact in service, aside from physically handing customers food and drinks orders. This drastically minimises contacts and helps both staff and customers feel safer.
Saves on printing costs
While it is always good to keep a menu on view and to have printed menus available for customers who ask, for the most part, printed menus are no longer a priority. Depending on how often your menu changes, this can save you daily ink and paper costs, or if you use laminated menus, these will wear and tear far slower meaning you'll have to replace them less frequently.

Do I need an Order and Pay app?

No, is the short answer. While there are many advantages to having your own restaurant app, it's better when app downloads are not required for Order and Pay. QR code menu ordering is quicker and more enticing if customers can complete their order through their phone's web browser, without having to visit the App Store or Play Store. As a whopping 80% of all Flipdish customer traffic comes via mobile, we go to great lengths to ensure the UI design is completely seamless on phones.

Is Order and Pay the same as a table service app?

Yes and no. Order and Pay technology has many pseudonyms, and is also known as Order & Pay, Table Ordering or Digital Table Service, plus a whole host of other names. However, when researching the right provider for you, really drill down into the product features — two products of the same or similar name could be very different. And of course, the clue in the name of "table service app". In this instance, customers will need to download an app to use your QR code menu and as discussed above, this is not preferred by most dine-in customers.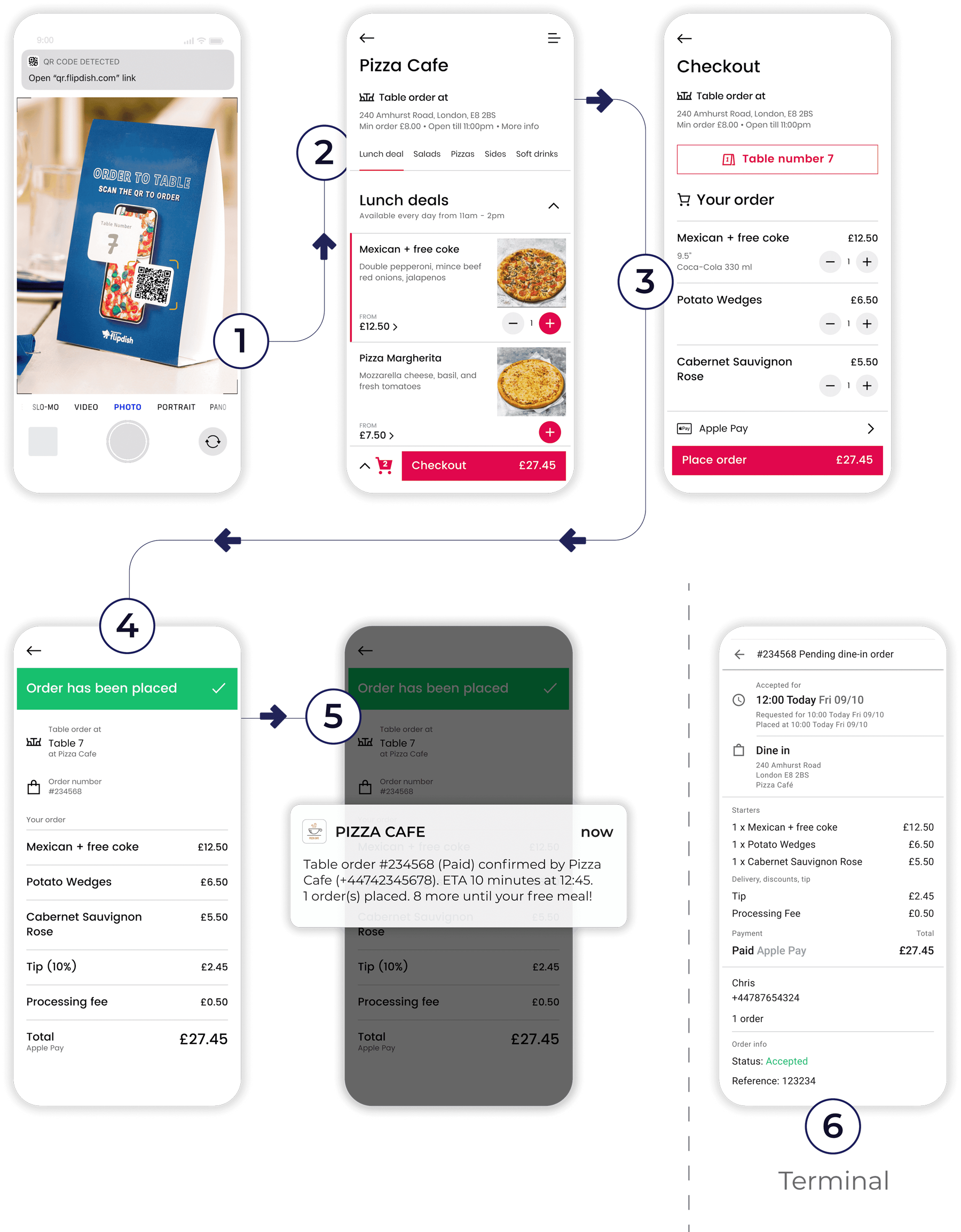 Can one system facilitate order and payment?

In a quality product, yes. In the early days of the pandemic many technology companies rushed to produce QR code ordering technology and forgot all about payment. Paying through QR Code Order & Pay significantly speeds up both ordering and table turnover, especially if the customer uses Google Pay or Apple Pay on their phone, so do insist on it.
How does Order and Pay at the table POS integration work?

Again, this depends on the provider. Flipdish QR Code Order & Pay can integrate into a number of POS systems. POS integration can be either direct, where supported, or by using middleware software, such as Deliverect, Otter and Bistrohub. Our specialist integrations team look after everything and ensure our customers' systems are singing in harmony.

Conclusion on Order and Pay at table technology
QR code ordering is now firmly embedded into customer behaviour. Hospitality remains a natural fit for Order and Pay technology, particularly in quick-service restaurants, in venues with small bar areas, and at activity venues that also serve food and drinks. If you're looking to help compensate for staff shortages, make pre-ordering an option, increase revenue and/or speed up table turnover, QR Code Order & Pay technology is a simple solution.