Luxury dine-in restaurants switch to online ordering and delivery with Flipdish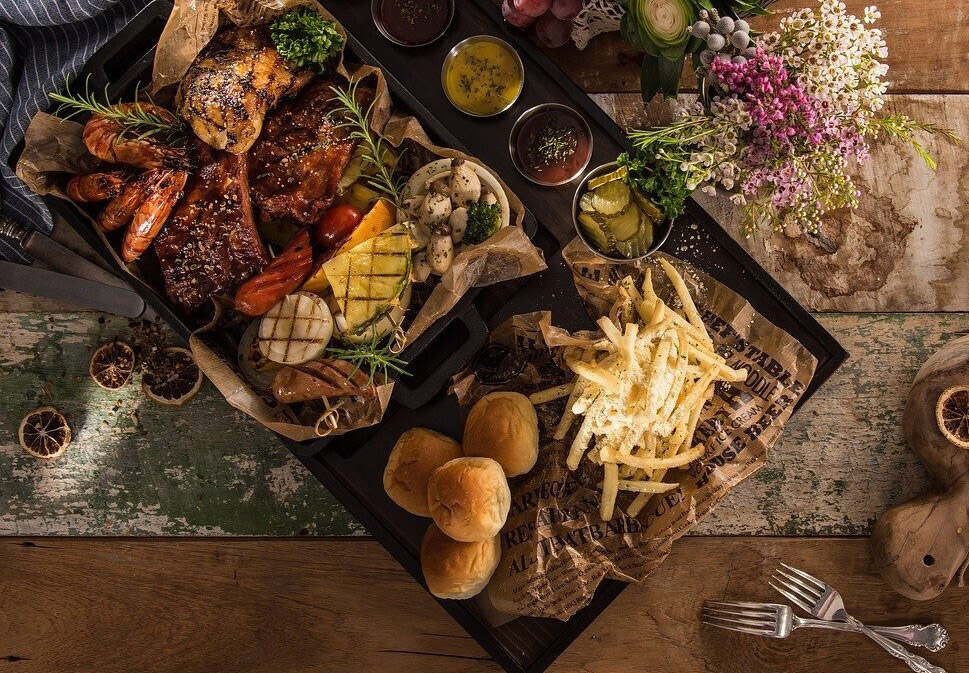 Several high-end restaurants in some of Europe's biggest cities have turned to online ordering and food delivery during the COVID-19 crisis.
The pandemic has forced restaurants all over Europe to close their doors for dine-in due to strict lockdown measures introduced by governments to enforce social distancing and slow the spread of the virus.
Many restaurants have pivoted to takeaway and delivery services and tailored their operations to fit the new reality. Consumer demand for online ordering and delivery is strong, as evidenced by a surge in online orders for several cuisine types during the lockdown and a significant increase in average order values.
Many businesses have changed their operations to remain viable, prompting a significant increase in new customer sign-ups at Flipdish since the crisis took hold as restaurants embrace digital ordering.
It is particularly interesting to see a swathe of Europe's very high-end restaurants switch to online ordering, having rarely considered it an option for their businesses prior to COVID-19, traditionally focusing on their dine-in service only.
Below is a snapshot of some of the restaurants that have recently introduced online ordering and delivery to their business, powered by Flipdish.


ISTR, Paris
ISTR is a stylish restaurant and cocktail bar located in what is probably the world's most stylish city. It is even recognised in the prestigious Gault & Millau restaurant guide. Strongly motivated by the COVID-19 lockdown, it has now gone digital with the help of Flipdish.
The restaurant owners needed a solution that provides a powerful, efficient system giving total control over their menu, to continue serving customers during the crisis. Our online ordering software is now embedded on ISTR's website, offering customers both collection and delivery. They've also adapted their menu to focus on their best-selling products and optimise sales - a great example of smart pivoting reaping rewards.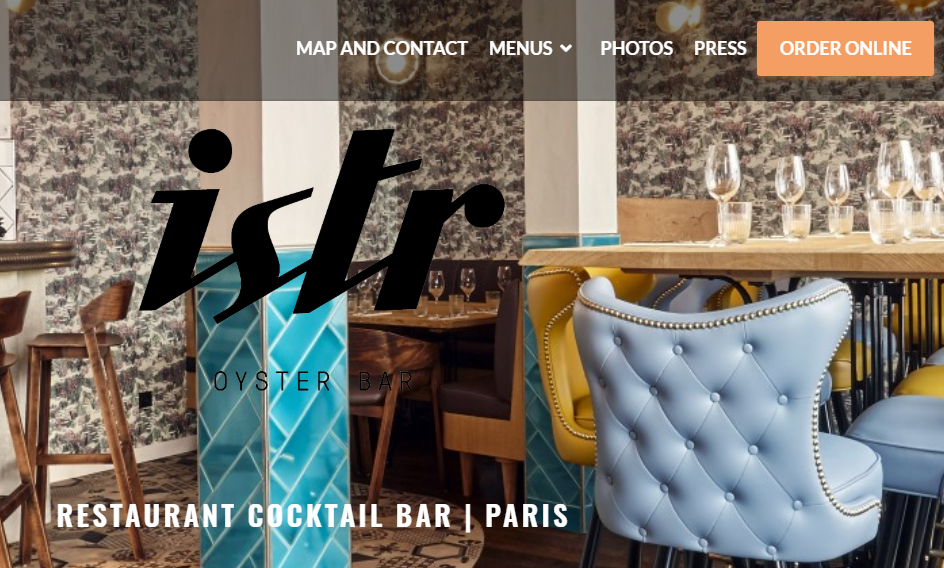 Cordo, Berlin
Cordo, one of the German capital's top culinary spots, is a trendy and charming Michelin Star restaurant in the centre of the city. Forced to close its doors due to the COVID-19 lockdown, they were looking for an alternative solution amid the crisis. Cordo needed an easy online ordering solution, giving them the flexibility to offer a menu for collection and delivery. And they needed it fast!
Flipdish integrated a new online ordering solution on the Cordo website, with the set-up completed within just one day. Conscious of the special circumstances, Cordo created a special menu for collection and delivery.
They have made significant online sales since getting started, with an impressive average order value in excess of €100. Their strong performance shows that patrons are willing to pay to bring the luxury restaurant experience into their own home.


Manicomio, London
Manicomio is another interesting new Flipdish customer to emerge during the crisis. It's especially notable for its Chelsea location, a stylish London neighbourhood known as one of the world's wealthiest areas. Their usual up-market restaurant offers an elegant menu with modern Italian dishes, but they are now pivoting creatively due to closure during the lockdown.
Under the 'Mani Mercato' section of their website, Manicomio is now offering high-end produce and recipe boxes in their own online community shop, powered by Flipdish. Both collection and delivery are available through the site. It's certainly an interesting twist on things and an innovative move to keep doing business and satisfying loyal customers during the crisis.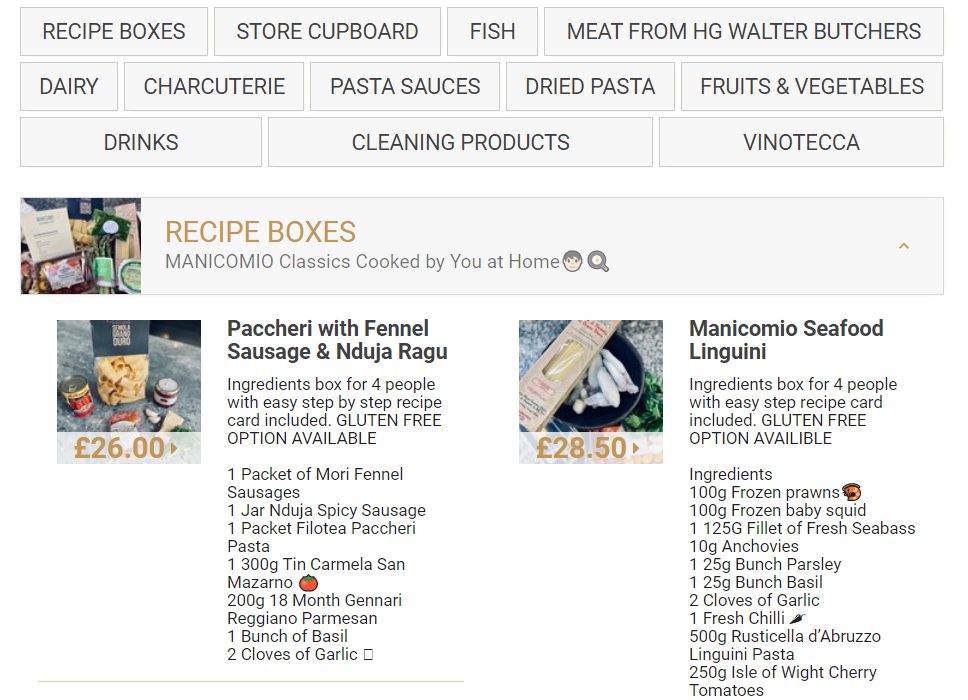 Gofio, Madrid
GOFIO is a Michelin Star restaurant in the Spanish capital, which closed its doors in mid-March as COVID-19 hit the city very hard. However, they quickly turned to Flipdish to create the new and exciting El Lagar x GOFIO brand to expand and innovate the business.
The new online Canarian cuisine operation got up and running quickly by using Flipdish to manage online orders. The new website was created from scratch, became fully operational and generated strong sales in a matter of just several days. This speed of implementation and the ease of use provided by Flipdish were key factors for GOFIO.
With the challenge of maintaining its activity and continuing to provide service to loyal customers in exceptionally difficult circumstances, the online ordering solution really met their needs. It has allowed them to bring their dining experience into the homes of customers. On top of this, it opened up a new line of business which can continue well beyond the current crisis.


Technology that works for all restaurants
Seeing these luxury restaurants pivoting to online ordering and delivery really shows that it can be effective for all sorts of hospitality businesses. It works for businesses across the spectrum, regardless of their target market, customer profile, location or cuisine type.
At Flipdish, we take great pride in providing these solutions for our new customers. It's very exciting and encouraging for us to see restaurants of this reputation and calibre coming on board with us.
For them to put their faith in our product and our team is a great vote of confidence in what we do. It is also of course particularly pleasing and rewarding to play our part in helping them through a really challenging time during the current crisis.




Learn how Flipdish can help your restaurant or takeaway