How to hire a great restaurant manager
As any restaurant owner will tell you, a great restaurant manager is worth their weight in gold.
And just like gold, finding them is not an easy task.
It's never been easy to hire, train and retain restaurant staff, but COVD-19 has made it even more difficult. Many former restaurant managers spent the pandemic retraining for new careers or have undergone pandemic-related epiphanies and will not return to the restaurant world.
This leaves a gap in an industry that already deals with high staff turnover. It won't be easy but here's how to put your best foot forward.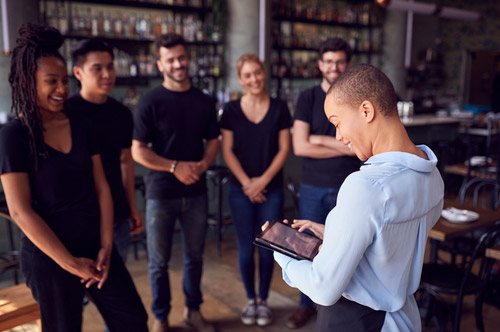 1. Refine your restaurant manager job description
A brilliant restaurant manager not only has the relevant experience but excels across multiple skill sets. Key for this role are:


Strong interpersonal skills
No surprises here. Really, this requirement hasn't changed since restaurants began in the 18th century. The best restaurant managers can communicate and build relationships with staff, customers and suppliers alike, and they set the right tone for atmosphere and morale.
Business savvy
There's no use in your restaurant manager being approachable or jovial if they don't deliver on the business needs. Not only should the day-to-day operations be running smoothly, but a good restaurant manager is constantly looking at ways to improve service, reduce costs and increase revenue. When interviewing and checking references, be sure to fold in questions that look for proof of these in past experiences.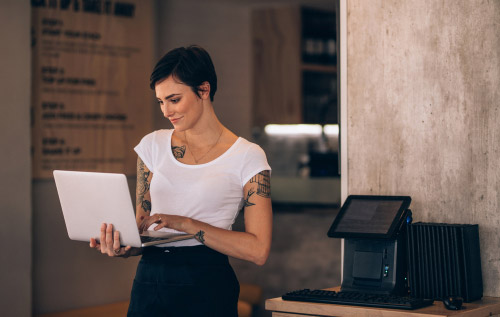 Tech knowledge

Of course, we would say this as a tech company, but the stats speak for themselves. Not online has online ordering, Click & Collect and delivery been a lifeline for restaurants during the pandemic, now smart restaurant managers are looking at models combining kiosks and Table Ordering with in-person staff.
When combining technology with traditional service, you can reduce the number of staff you have on the floor, which is useful for COVID safety and it also saves on labour costs. With staff shortages in the restaurant industry worldwide, you can use these savings to offer a more attractive package in hiring restaurant staff. Any way you can edge ahead of the competition as an employer is to be welcomed.
2. Confirm the the salary range
Again, we are back to creating an attractive package for your restaurant manager. This is key in a competitive market, which is pretty much everywhere right now.
In your job description, show the starting salary, signal how there is room for growth with a scale, and consider offering bonuses based on profits. For example, if your restaurant manager finds efficiencies and lowers costs for you, they could be rewarded for their innovation with a one-off bonus.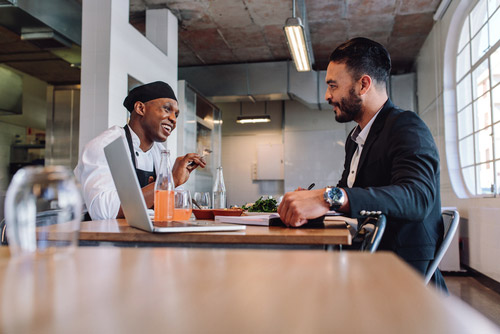 3. Consider what other draws you can offer
Of course, it's not all about earnings. If it was, we'd all be tax accountants. Look at what else you can offer.
Is your location particularly scenic or well-connected to transport routes?

What annual leave allowance can you offer?

What is appealing about the team structure?

What importance do you give to team morale?

Can you offer Monday to Friday hours?

What about health insurance and pension contributions?

Can you arrange safe bike storage facilities or free car parking?
4. Look around your network
Sometimes the perfect candidate is hiding in plain sight. First look at your existing staff. Has any staff member shown particular promise, interest or capability to upskill? They could be a perfect fit with guidance and training.
Word of mouth is also invaluable, so consider offering a referral bounty or perk to existing staff for their personal recommendations.
Lastly, the pandemic has made many people reconsider what's important. There might be a family member who is now interested in getting involved in the business, or a former manager who could be tempted back with the right incentives. You won't know until you ask.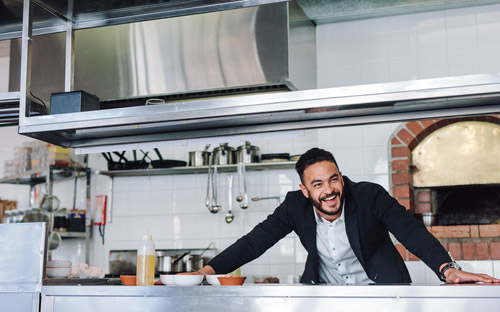 5. Post the job description online
Research the most appropriate job sites in your area, and post the vacancy on your own social media channels. As noted in our Restaurant Marketing: the complete guide, literally half the world is on social media so make the most of it.
When posting on a job site, ensure the site optimises it around what people are searching. Let's say you are hiring in New York, you want your ad to register for searches around "restaurant manager jobs New York" and "restaurant manager jobs nyc". Localisation is everything.
6. Firm up the contract
Once you've found the right person, ensure the contract works for both parties. As well as a few months trial period, also consider a one-year bonus incentive for retention and make time for regular reviews so you can deal with any grievances or frustrations while they are small. Also in the contract, outline a realistic and fair notice period, so you're not left in the lurch when your restaurant manager eventually decides to move on.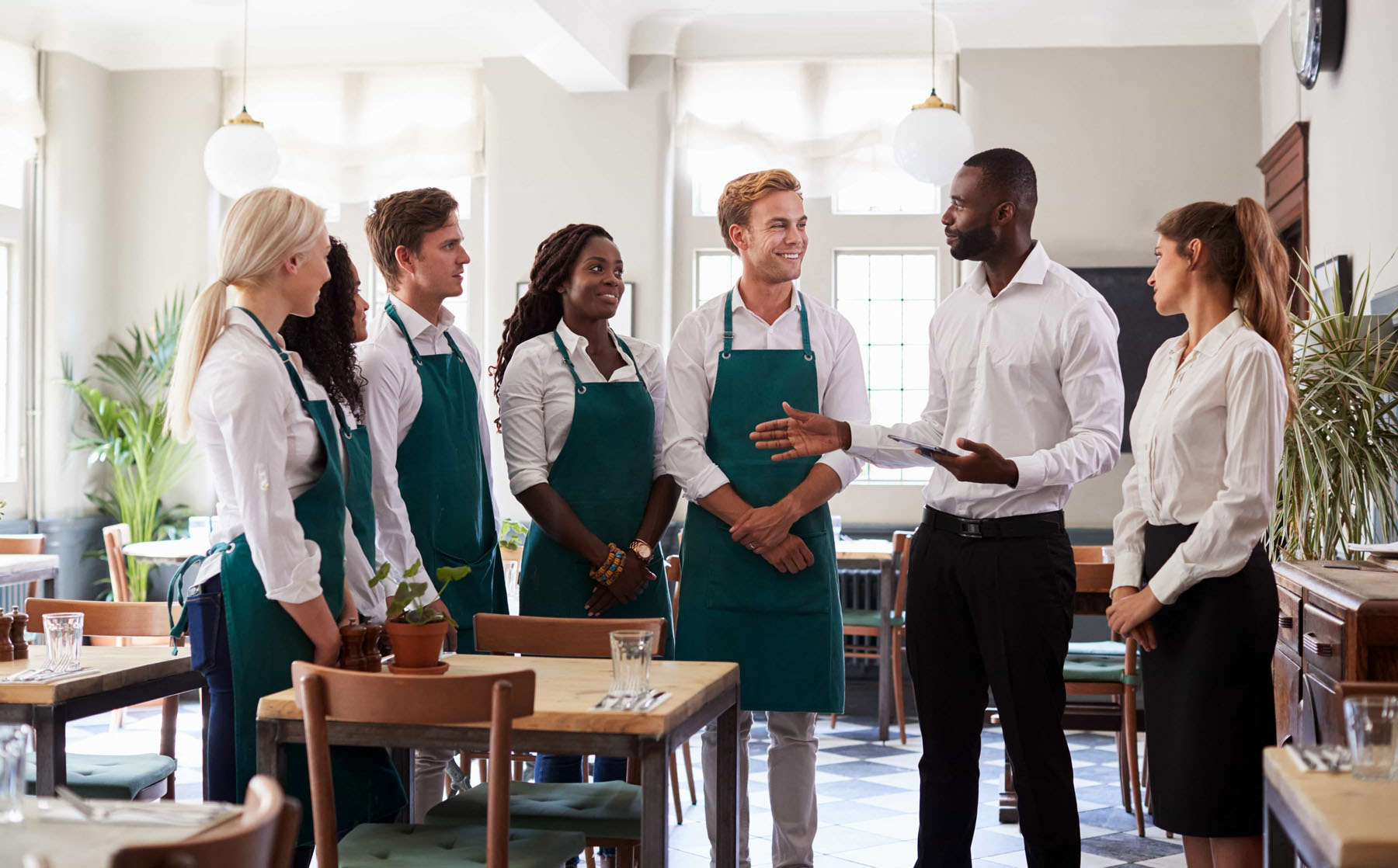 Get started with online ordering for your restaurant today
Talk to sales