Freshly Chopped and Flipdish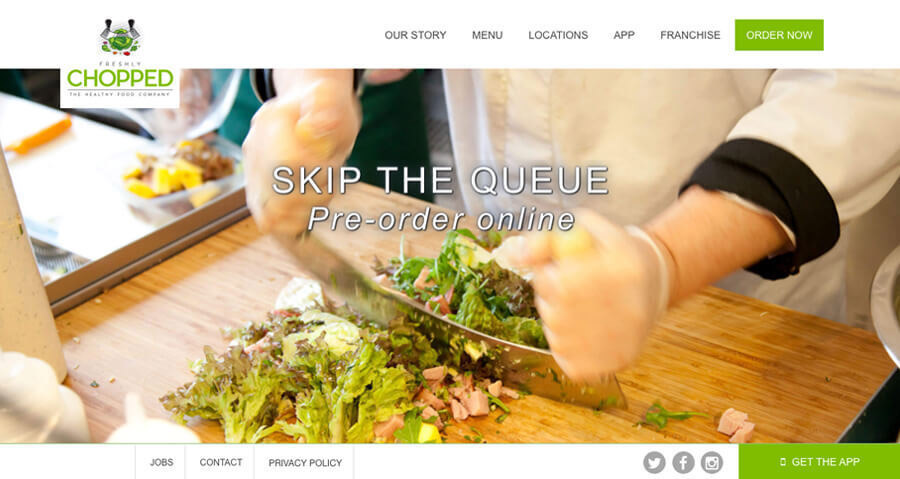 If you're a Chopped customer, you can now order deliveries in Dublin 1 and Dublin 2 and skip the queue with their new apps for iOS and Android.
At Flipdish we are now helping over 10% of the nation's delivery restaurants, takeaways and cafés increase customer loyalty and revenue while keeping costs low.
Recently, Chopped, an Irish healthy food franchise started by Brian Lee, moved to the Flipdish platform enabling their customers to order deliveries and collections directly from their local Chopped outlets.
At Flipdish we are helping Chopped, which is planning to have 40 stores across the country by the end of 2017, to increase customer loyalty with our built-in market leading retention and loyalty campaigns.
"Over 80% of Just-Eat orders now come through their app, so people clearly want to order on apps. That's why we are dedicated to making the fastest most user-friendly apps for restaurants, takeaways and cafés on the market. It is invaluable to have your restaurant business logo on your customers' home screens because they look at their phones 100s of times every day. It keeps you top-of-mind!" James McCarthy, Co-founder at Flipdish
It's no secret that the world is going digital, and specifically mobile. Domino's Pizza has reported that they no do over 80% of all their business online and of that 80% is via their own branded app. Similarly, in the US, Starbucks have reported that 20% of their entire sales come through their own branded app and this is set to increase to 50% by 2020.
"When you design an app there are 1000s of decisions you need to make. To make the job easier I decided to base every decision on a simple principle - will this make it easier for the customer to order. This has resulted in an app and web ordering process that is so easy to use that it only takes a matter of seconds to please an order. This means that our restaurant clients get more orders more frequently." Conor, CEO and founder at Flipdish
The people have spoken and they want to be able to order their breakfast, lunch and dinner from the palm of their hands, and now they can with the NEW CHOPPED APP powered by Flipdish.
Interested in a free Flipdish demo? Get in touch here.