Flipdish Experts: Customer Integrations Manager, Arjan Govaard
Name: Arjan Govaard
Position: Customer Integrations Manager
Years with the company: 2
Nationality: Dutch
Favourite takeaway food: Cantonese Roast Duck
What is your role at Flipdish?
I work on all the supported integrations we have at Flipdish. These include restaurant POS integration and last mile delivery integration.
These can be our direct integrations, such as with the Stuart app, Doordash, Oracle, Lightspeed and PAR PixelPoint.
Or it can be through one of our integration partners like Deliverect, BistroHub and ItsaCheckmate who can integrate POS systems such as Toast POS and EposNow. A direct integration, or through one of our partners, brings all of your online and offline orders into one place.
If one of our customers is interested in integrating software or hardware with Flipdish technology, it is our job to get them integrated in a timely manner. We work with Flipdish's Customer Success Manager team to get our customers integrated, and we work with all customer-facing teams to answer any questions around integrations.
A lot of teams work on Flipdish Integrations, what is your particular objective?
We have our product team for integrations, and they work on the technical side of the integrations. They develop new integrations and make improvements to our existing integrations. On our end, we are the customer-facing side of the integrations.
We are in direct contact with the customer and set up the integration for them. We do the testing with the customer and make changes if needed. We take on this integration project from start to finish.
Can restaurants use their existing systems with Flipdish?
Our job is to ensure our customers have their online orders working together with the systems and tools they have in place already. A restaurant owner and their staff want to spend their time taking care of their customers, and not manually working on different systems at the same time for each single order.
With an integration they can automate tasks that otherwise had to be done manually. This saves time and human error. At Flipdish, we are always adding companies to our integrations portfolio, and the focus of our new integrations product team is to continue to build out our portfolio of integrations that have the most value to our customers.
How do you help Flipdish customers grow?
We help customers reduce errors and increase speed. When you have your restaurant POS [Point of Sale] and your external delivery company integrated with Flipdish, you can save a lot of time.
It takes on average two minutes to input an order into the POS system. If you have an average of 50 orders a day you can save almost twelve hours a week that you would otherwise spend on typing over orders into the POS.
Also, when you integrate with a last mile delivery service, you don't have to type in the pick-up and drop-off address. It does this automatically. This means you won't forget to request the driver to pick up the order, as it is all fully automated.
What are the data benefits of integration?
Easy reporting is a huge benefit. A brand with multiple locations almost always uses the same POS across their stores and with an integration, their products, prices and customer data is all being managed from a central location. Having your online sales and offline sales both going directly into your POS reporting tool gives customers a great way of managing their data.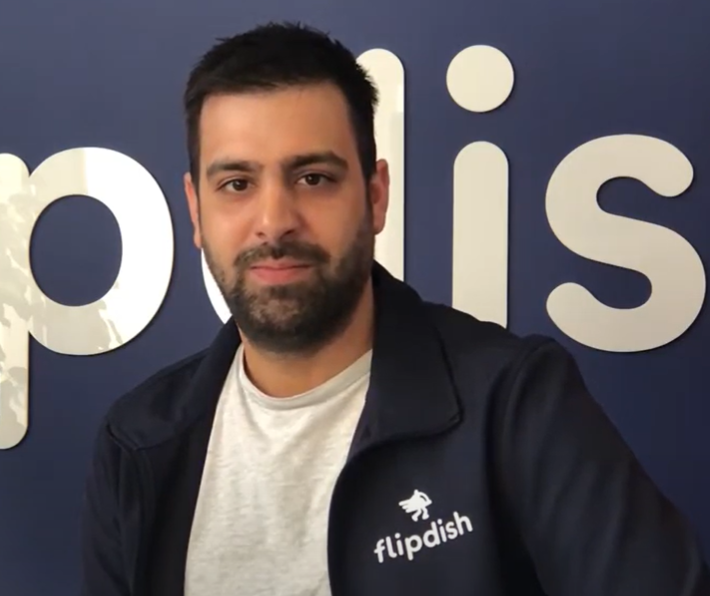 What does a customer need to do to get setup with an integration?
To get set up with an integration, our customers can first discuss what they need with their Customer Success Manager, Sales Rep, or Activation Specialist, and then we'll take it from there. We'll liaise directly with the customer on their requirements, next steps, testing and going live.
How long does it take to get set up with an integration for a new customer?
Each integration is different, however, for each customer integration we have an estimate on how long it will take. To give a loose guide, a POS integration takes anywhere from five working days to 15 working days, while a delivery integration is mostly done on the same day as we have received the request from the team.
What is the cost of the integration process for our customers?
This also depends on the integration. Some integrations, like many of our last mile delivery integrations, are free of charge. For other integrations we charge a small maintenance fee to keep your integration up and running and to assure that future developments and improvements are made to the integration.

Learn how Flipdish can help your food business grow with digital ordering integrations.
Talk to sales