Competitive Socialising: the hospitality trend to watch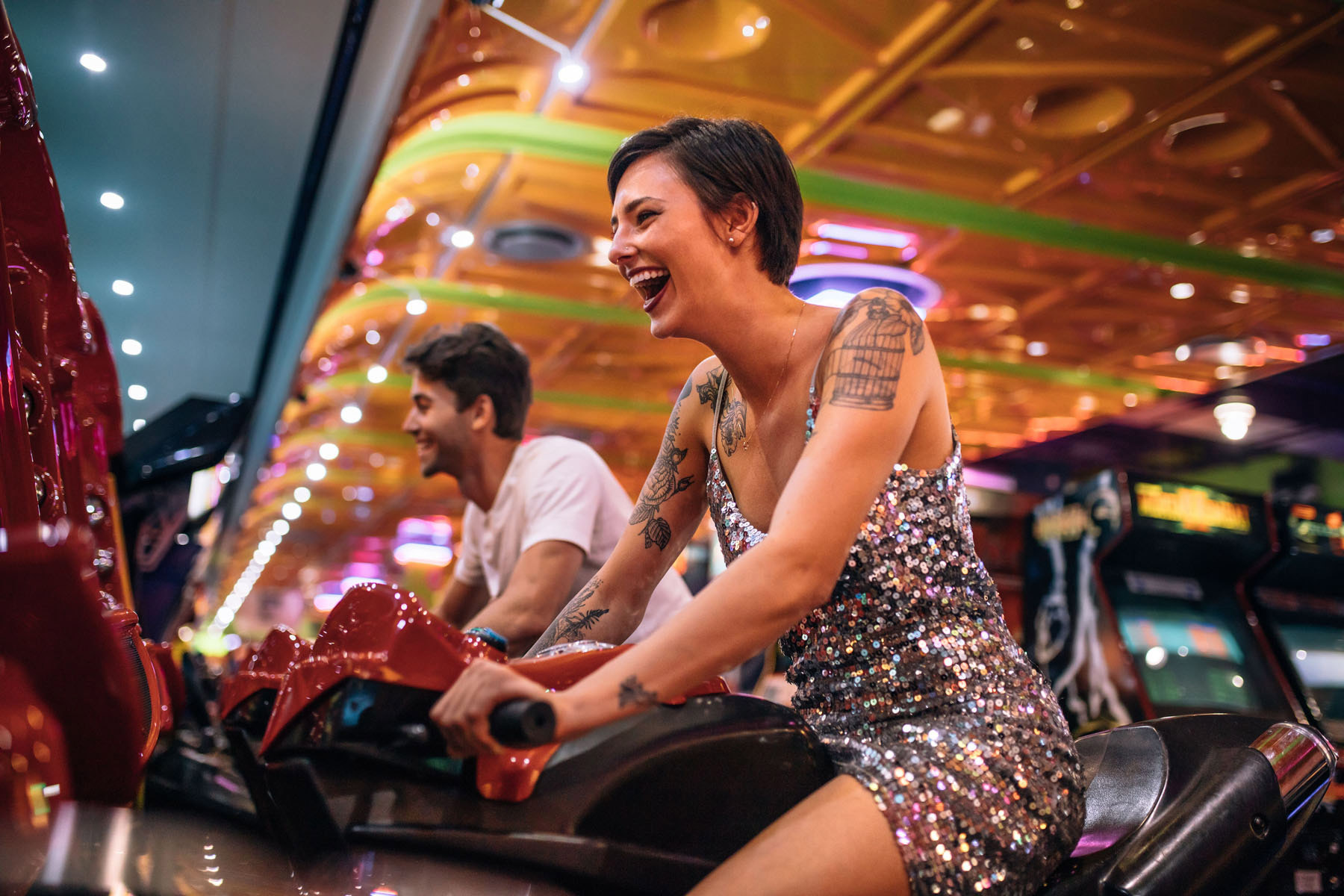 Already huge in London, the popularity of competitive socialising is spreading far and wide. It's ideal for families and corporate team bonding, as well as friends of all ages, and is a popular option for spending time together in an interactive way. For Gen Z and Millennials in particular, a well-designed venue and experience can make for picture-perfect social media moments.

What is competitive socialising?

It's not a term you'll hear lots outside the industry but competitive socialising is everywhere. The term does encompass more traditional pastimes often found in pubs and bars, like table tennis, pool, darts and board games.
However, a new breed of entrepreneurs are taking competitive socialising to the next level by fitting out former retail spaces and arenas with immersive experiences, that include high-quality food and beverage as a secondary offering.
Many of these are wildly of the moment — like axe throwing and football striking — while others are based on popular TV shows like the Money Heist Experience and the Secret Bridgerton Ball. Other competitive socialising activities are familiar to anyone who's been on a team building day out for work, or at hen or stag parties; think crazy golf and escape rooms.

Why is competitive socialising popular now?

For many years now, Millennials have prioritised experiences over material things. This attitude has trickled down to younger generations who are less focused on socialising around alcohol, and are more interested in seeking immersive experiences.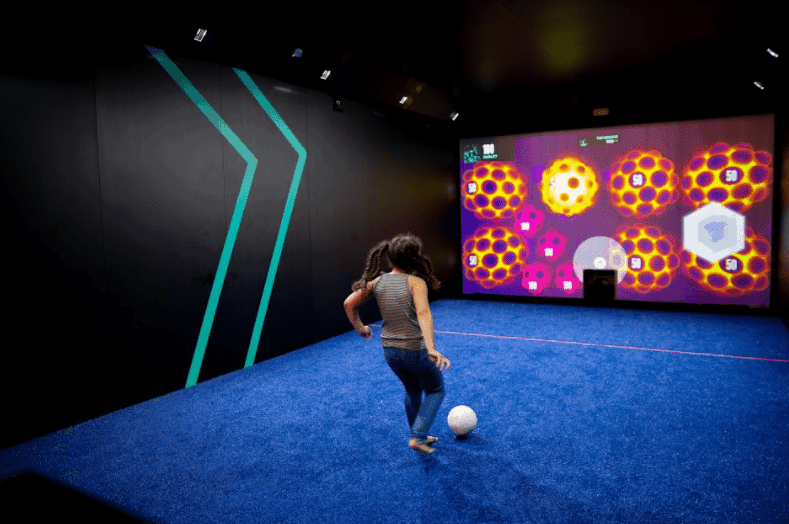 It's an added bonus when well-priced, progressive food and beverage options are also offered and these experiences are now central to social calendars of all ages. As well as Millennials and Gen Z, competitive socialising is also popular with families, who are always seeking activities to entertain and delight their kids, as well as older people keen to seek out the new and novel.

Stephen Plumer, Director of Marketing at Flipdish client TOCA Social, says business is booming. "We are definitely seeing momentum coming out of Omicron, as people become more comfortable socialising in larger groups again. We hope to see this continuing through to the summer, rolling into a busy winter period with Christmas parties running alongside the World Cup."
Where is competitive socialising popular?

While this new breed of competitive socialising has emerged in London, UK, it is now spreading to smaller cities and towns across the UK, Ireland and further afield. A 2021 KAM Media survey said 48% of Londoners were aware of the term 'competitive socialising', compared to just 13% in Scotland and 15% in East Anglia.
What kinds of venues host competitive socialising activities?
Competitive socialising entrepreneurs are repurposing spaces creatively. Flipdish client TOCA Social have taken over The O2 in London, creating the world's first interactive football and dining experience, combining immersive gaming with top-notch food and drink.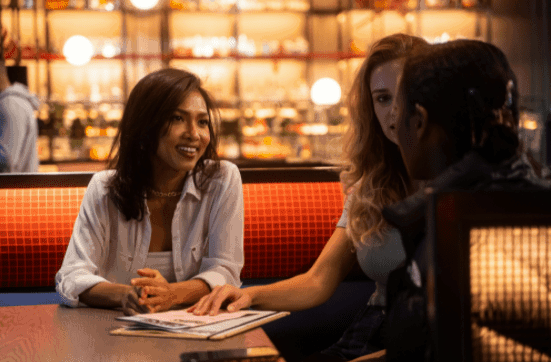 Elsewhere, with much of retail moving online, entrepreneurs have taken on premises that once hosted large chain stores to create their competitive socialising venues. One example is the Competitive Socialising Institute who set up a crazy golf-themed venue in the former BHS in London's Oxford Circus, which also serves food and drinks.
Competitive socialising also takes place virtually. As Stephen Plumber explains. "We are starting to see increasing use of digital and social experiences, blurring the lines between the physical in venue experience and what takes place virtually."
A lot will change in the next three to five years. Stephen predicts an increase in the use of augmented reality to help elevate experiences. "As people's phones continue to get better and there is a greater acceptance for AR, there will definitely be an opportunity to integrate this into games, whilst still ensuring that it is a social experience."

What competitive socialising activities are popular?
There are many popular forms of competitive socialising, from high to low tech. These include:

- interactive football
- crazy golf
- bowling
- axe throwing
- escape rooms
- bingo
- pool
- board games
- darts
- arcade games
- fußball
However, this is by no means a definitive list, as new trends are constantly emerging.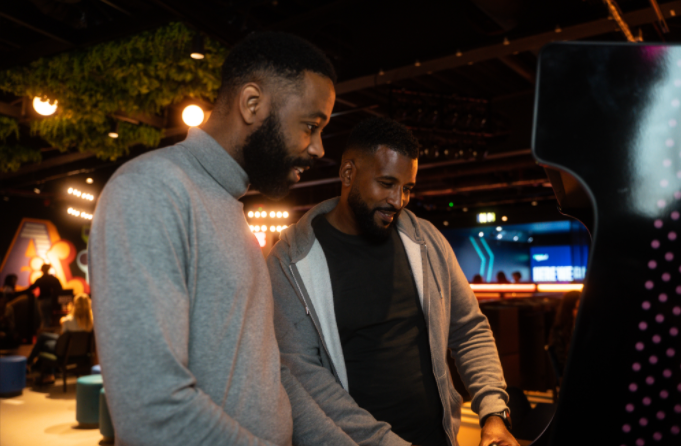 What demographics enjoy competitive socialising most?

As mentioned earlier, competitive socialising appeals to multiple demographics, from Gen Z to retirees. KAM Media provided the following stats in their recent competitive socialising report:

41% of Gen Z have been before and 47% would like to go the future

29% of millenials have been before and 60% would like to go in the future

16% of 45+ have been before, and 55% would like to go in the future

22% of people with no kids have been before, and 56% would like to go in the future

33% of those with kids in the household have been before, and 58% would like to go in the future

17% of teetotaler have been before before and 44% would like to go in the future
How are competitive socialising venues using technology?

With eyes on the literal prize, competitive socialisng participants don't want to be distracted or miss the action by going to order food and beverages. Instead, clever venues are using QR code ordering that allows customers to order food and drinks to their station, with ease.

"We're excited to work with Flipdish to make our food and beverage sales a lot easier. Obviously with a competitive socialising experience, people are in the box playing games and it's not always easy to order. Taking that pain point away using Flipdish will hopefully increase our f&b revenue and make ordering as easy as possible for our guests."

Stephen Plumer
Director of Marketing
TOCA Social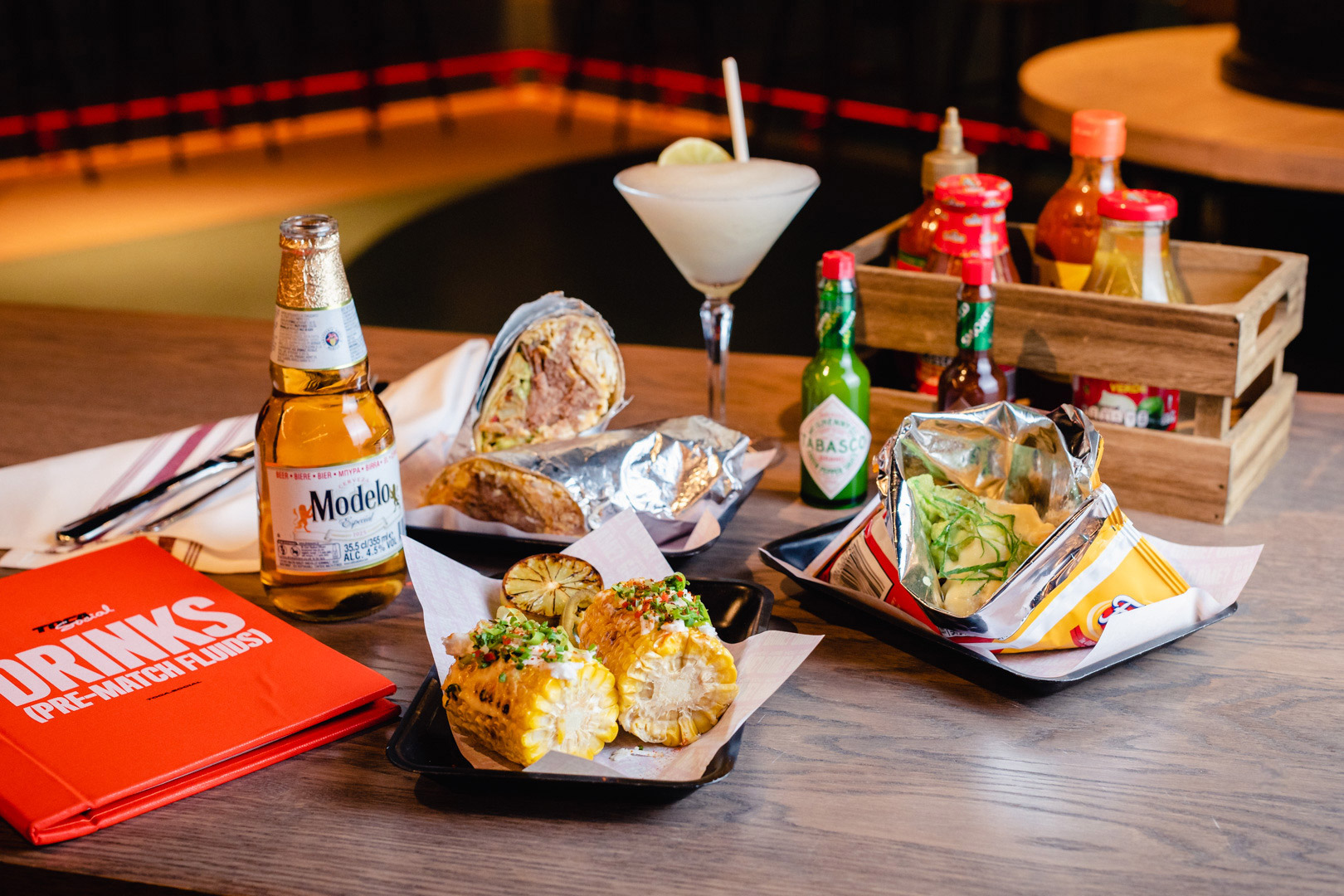 What kind of food and beverages are served at competitive socialising venues?
It varies everywhere but street food and food trucks are recurring sights. There is very much a focus on good food and expertly crafted. TOCA Social have really raised the bar, as their food is designed by a Michelin-trained chef and includes everything from cheeseburger croquettes and bouji fries, to football-themed cocktails and a dedicated dessert room, filled with half-baked cookie skillets and bubble teas.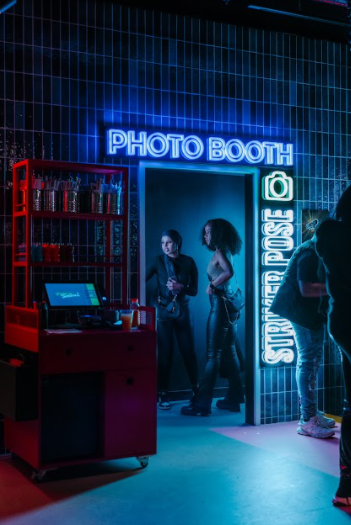 How to ensure a memorable competitive socialising experience
As seen from the list of popular activities, having a unique one isn't the most important thing. However, for experience seeking Millenials and Gen Zers, good design prompts them to share memories on their social channels, making them effective co-marketers. Offering a seamless digital customer experience is also key. Choose a QR Code Order & Pay system that allows for ordering, paying and tipping in one, and let your customers get back to the fun, pronto.
Stephen Plumer of TOCA Social believes dining enhancements are key. "I see competitive socialising venues continuing to improve their food and beverage offering. Challenging your traditional restaurants and bars, beyond their games offering. Food and drink is getting increasingly important. Previously you could have been able to get away with a more average offering, if you could offer a unique experience. But with more and more emerging experiences, food and drink is becoming an increasingly important differentiator."

Conclusion on competitive socialising
Traditional activities like pool, board games and darts may almost be background noise in your business, but they can be a real draw for people. Advertise your offering through your owned channels, and implement digital ordering so intitutitive that there is no distraction. And as entrepreneurs continue to make creative use of spaces, we're anticipating lots more competitive socialising venues in the near future, with top-class food and beverage options, all powered by world-leading digital ordering systems.