Branding at the Top of the Menu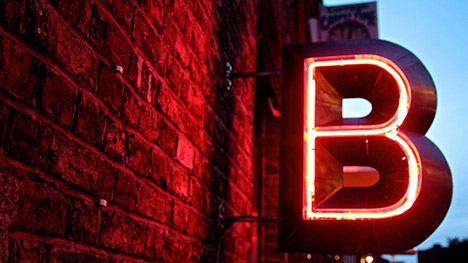 A brand is not just a name or logo that hangs above the door of your restaurant, it is a promise and connection that your customer relates to and aligns themselves to.
Creating a brand for your restaurant is about staying true to the core promise you make to your customers and bringing that through everything from tone of voice, concept, design and marketing. A strong brand keeps the customer in mind in everything they do.
Understanding what your brand stands for and ensuring that everyone within the restaurant knows this is key to building a strong brand. Whether you're a high-end steak house appealing to business diners or a fun and funky pop-up, knowing who you are and who you are catering to is integral to building a brand that truly connects and resonates with people. For example Bunsen Burger knows what they do well and what their brand stand for and that is quality burgers. They have a small menu but a quality product. They have found their niche and cater to it impeccably well. Knowing their customer and what they want has gained them a huge following.

Being true to yourself and your brand is key to differentiating yourself from your competitors this will, in turn, begin to build your brand recognition. We've seen this in restaurants all over Dublin in recent times focusing on a particular thing that makes them different and concentrating on this through all aspects of their brand. This is important to the value you give to the customer and the perceived value that the customer is getting. The customer is paying for the experience not just the food so it is important the brand communicates to them throughout their experience.
Focusing on brand and creating an experience will, in turn, create your customers into brand advocates. Turning customers into ambassadors for your restaurant can generate revenue and add greatly to your marketing drive. With more and more customers using social media to show where they eat and the brands they support, having these customer supporters push your marketing and promotion of the restaurant while you focus on the restaurant itself. This was evident with the arrival of Five Guys to the Irish market. It launched with massive queues and droves of people tweeting and instagraming their experience which pushed the restaurant for weeks after the launch.

One of the main focuses when building a brand for a restaurant is consistency. Consistency in everything you do when it comes to the fit out, food, staff and marketing to ensure its all on brand. When it comes to branding in the restaurant business talk is cheap you are judged on the actions of your restaurant. There is no point in promising or portraying yourself as one thing if you can't deliver on that promise.
Blog post by:
Interested in a free Flipdish demo? Get in touch today.