5 reasons why your restaurant or takeaway should offer an online delivery service
In this fast-paced digital age we are hardwired for convenience. And with smartphones playing such a vital and ever-present role in all our lives, many things are now more convenient than ever.
Online food ordering is one case in point, with people routinely placing orders on the mobile at the tap of a button. Therefore, it's just good business sense to make your business and products available to them digitally.
So, what are the big advantages of having an online delivery service? Let's look at five reasons why your restaurant or takeaway should offer delivery online.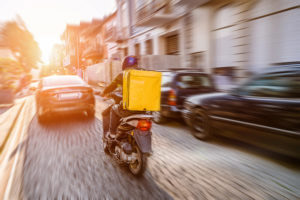 1. Immense and instant visibility

When you offer online delivery services, you're immediately opening yourself to a huge number of potential new customers. You get instant far-reaching visibility. By simply introducing a convenient online ordering system, your chances of increasing your profit increase quickly and substantially.
Online ordering is easy, transparent and fast. Effectively, anything that will give your customers an easy option is only going to be beneficial.


2. It's so easy to order online
Millennials make up a massive percentage of the online food ordering market. The vast majority of this age group use their smartphones for many of their daily activities. By making it easy for them to order through your own website or app, you naturally increase the likelihood of them ordering from you, and even becoming a loyal customer for the long-term.
Giving them incentives and marketing towards them in a personalised way also helps to ensure longevity with these customers.


3. More revenue for you
The chances of your restaurant being full all of the time is improbable (particularly during midweek times), and people looking to order may be more likely to choose a delivery option rather than sit in. So, having a delivery service in tandem with your regular dine-in service is really a no-brainer as it can only lead to extra profit.
These customers can now get their food without entering your premises, receiving all the benefits of what you offer in the comfort of their own home.​ This opens up multiples streams of income, which is vital to operating a successful business in the modern world.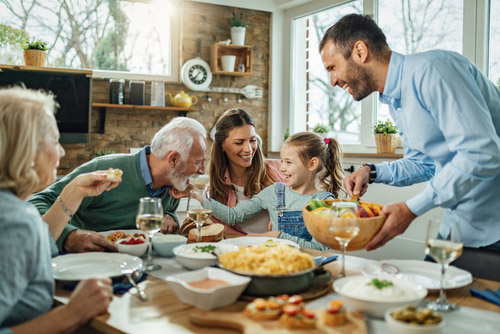 4. Minimal effort on your behalf
Updating your online menu is quick, easy and costs nothing. It allows you to show up-to-date prices and introduce new deals - all with minimal work.
Customers can then see your product range very clearly and place orders with great accuracy. Your customers are kept satisfied from afar, all with minimal hassle for you.


5. Expanding your customer base
The location of your restaurant or takeaway no longer has to be a disadvantage for your business. If customers can't come to you, bring your product to them. Simple, right?
Online ordering opens you up to a much broader customer base, as you're not limited by the immediate physical location of your premises. You can serve a large catchment area through delivery and increase sales hugely as a result.


Get more online orders and grow your business with Flipdish