Creating a world-class employee experience goes beyond benefits and perks. But let's be honest — they're important too. See how our constantly-evolving benefits support our employees.
Our benefits
Remote First. People First.
It's 2022. You don't need to be in an office to make an impact. We're a true remote-first company that understands the 'life' part of work-life balance. But don't worry if you're an 'office person', we've got those too.
Grow with us
In just two years our team grew over 5x across 15 countries, and we've become one of those elusive tech unicorns.
Joining a hypergrowth company allows you to gain exposure to different business areas and build skills through in-role learning. We're also committed to investing long-term in employees through our range of learning and development initiatives.
Engineering @ Flipdish
What makes our engineers are happy and engaged? What does our tech stack look like? How do we structure engineering interviews? We're happy to answer all of that and more.
Our values
We strive for an open, honest, transparent culture and we live our values to achieve it. There are 5 things that we believe and operate on at Flipdish.
You are welcome
No industry embodies diversity like the food industry. So it makes sense that we're a diverse team too. We're made up of over 40 nationalities (and counting!) across 16 countries.
We're working together to build an inclusive environment where you can succeed while being yourself, leveraging your experiences, perspectives, and background to help us achieve our mission.
Life at Flipdish
Our people
Rodorna Mc Donald
Customer Success Manager, France
"What I enjoy most about Flipdish today is quite literally the reason I'm still here a year and a half later and why I'll continue to stay: micromanagement is highly discouraged while autonomy and transparency are highly encouraged."
Find out more
Ian Cassidy
Product Marketing Manager
"Everyone is very welcoming, patient and willing to help out. Much like any new role, there are a lot of new processes and workflows to become familiar with, so having a team that is so open and welcoming in the early stages has been really helpful."
Find out more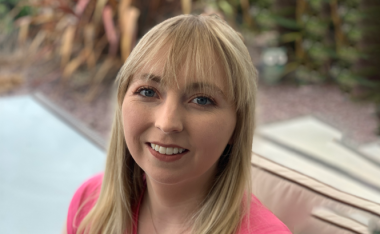 Stephanie Murphy
Frontend Software Engineer
"Seeing how Flipdish's products helped businesses move into the digital age with ease especially during the challenging times of lockdown, it really inspired me and made me want to join them on their mission."
Find out more
Fionn Hart
UK Country Manager
"We have a great team and work with such a diverse range of hospitality businesses. It's great to work for a business where you can really see the value of the products and services we have brought to customers."
Find out more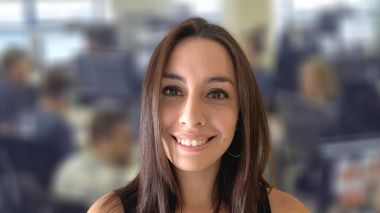 Melina Roldan
Head of Activation, Spain, Portugal & Italy
"I chose to be part of Flipdish because it is a multicultural company, with great growth and possibilities for professional and personal development. Together we form a great global work project, where all our comments and opinions for the development and improvement of the business are more than welcome and I love that."
Find out more
Mary Jones
Customer Success Manager, UK
"I have never worked for such a hard-working, supportive and talented workforce before. There really is a sense that we are all rowing together. People never hesitate to go that extra mile to help get the job done or to fix an issue or encourage you to turn an idea into a pilot. It is a dynamic and exciting company to work for and I'm looking forward to seeing where we will go in the next year."
Find out more
Neil Ahearne
Finance Manager
"What I enjoy most about working here is the fast-paced environment and being part of a team that is really bought into Flipdish fulfilling its potential. I like that it's a young, Irish company in a long-standing industry that is adopting new technology."
At Flipdish we move fast, allowing us to scale and grow quickly in a competitive market. Our recruitment process is also built to be fast with a streamlined interview and selection process.
1. Application
You've found one of our adverts and decided you'd love to apply. All we need is your CV supporting information for us to take it forward.
2. Screening
If your profile is of interest you will receive a call from one of our recruitment team, to explain the role further and get a better understanding of what you are looking for.
If your skills and values match with our requirements, we will progress you to the interview stage.
3. Interviewing

The hiring manager will spend time exploring your skills and organisational fit for the role at hand. We will invite successful candidates back in for second-round interviews to meet other members of Flipdish and conduct technical tests or presentations, as required.
4. Offer
We will move quickly to extend offers to candidates that match our need and feel will grow and develop at Flipdish. All candidates will hear back from us regardless of the outcome of their interview.