An Interview with Sandy Sood – Pizza Dog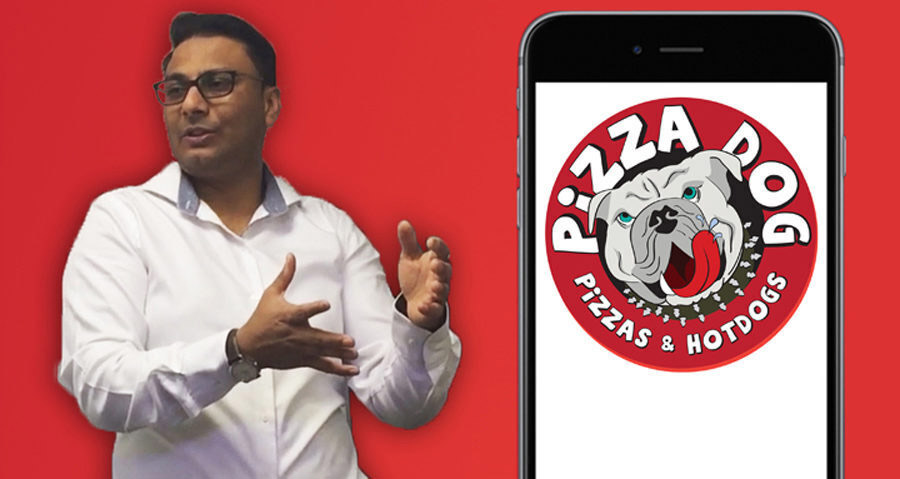 With a menu ranging from perfect Italian pizzas to delectable American hot dogs, Pizza Dog has made its mark as one of the most unique takeaway restaurants in Dublin. The restaurant currently has 3 locations in Swords, Drumcondra and Maynooth. Pizza Dog owner Sandy Sood has worked in the restaurant industry for the past 16 years. His experience as a chef in 5-star hotels and with Pizza Hut International inspired him to develop his own brand in Ireland. Sandy knows that the "service, food and quality" at Pizza Dog keeps customers coming back.
In today's world of technology and social media, Sandy explained the importance of online marketing as his "secret ingredient" to the success of Pizza Dog. The day-to-day marketing and communication is extremely important for the restaurant to maintain communication with customers. This includes everything from print media to flyers to online blogs and posts.

One of Sandy's favourite parts of working with customers is getting to introduce them to the American hotdog because he has found that many people in the area have never tried one. To introduce them to the classic American food, he guages what they usually like to eat and their taste preferences. After, he knows exactly what hot dog toppings they need to try for their first dog. According to Sandy one of the most rewarding parts of the job is when "the customer who didn't know what a hot dog was tells you 'it was lovely' when they are finished". He remarked that this type of experience was true satisfaction from an owner's perspective.

We've all heard of cute messages being written on pizza boxes to customise an order, but Pizza Dog takes it to the next level. One of Pizza Dog's favourite things to do is create pizzas in new shapes for special occasions and holidays. On Valentine's Day, all of the pizzas are made into hearts for loved ones. "We always try to complete a customer's request. If they want something completely different and crazy, we will do it," said Sood.
Even after over a decade in the food industry, Sandy's greatest achievement is seeing the growth of Pizza Dog. Though he remarked that everyday was a challenge as a restaurant owner, he also said that it is amazing to see his hard work and skills develop into a brand, "I'm proud of Pizza Dog. It's everything to me. At the moment Pizza Dog is what I am."
Interested in a free Flipdish demo? Click here to talk to us about online ordering.