10 essential features of a QSR POS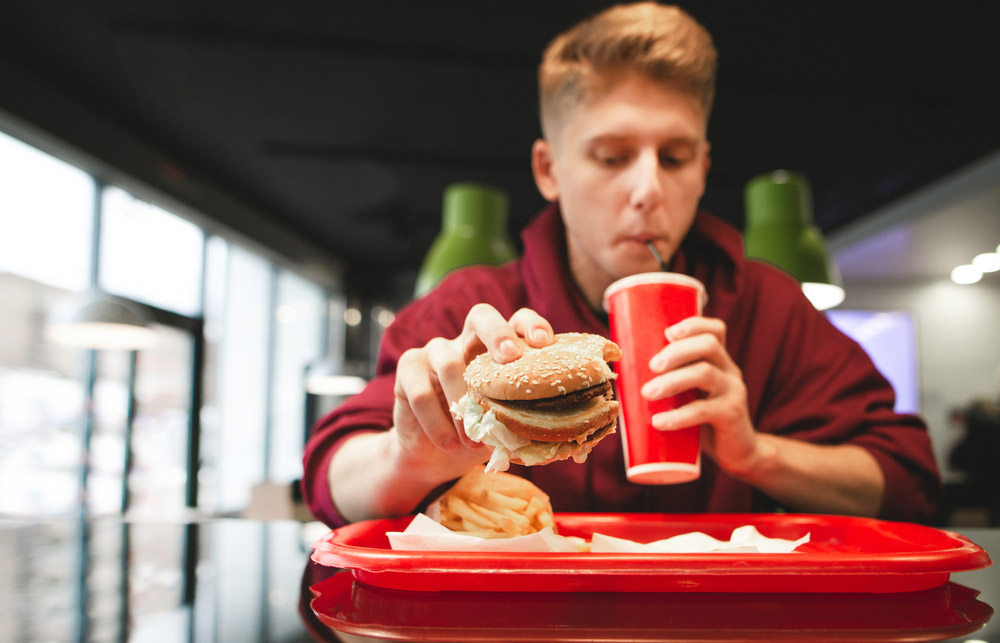 A QSR POS system, or quick service restaurant point of sale system, is the most important piece of technology in a modern QSR. It must be able to handle a large volume of orders from multiple channels, enable customers to quickly pay however they want and organise orders for efficient production.
But a QSR POS can do a lot more than that. It can manage inventory, staff scheduling, food safety and hygiene and other back-of-house tasks. And it can integrate with other solutions to provide seamless order ingest from third-party delivery partners and real-time driver tracking.
Let's explore the essential features to look for when you're trying to find the right QSR POS system in more detail.
10 essential features of a QSR POS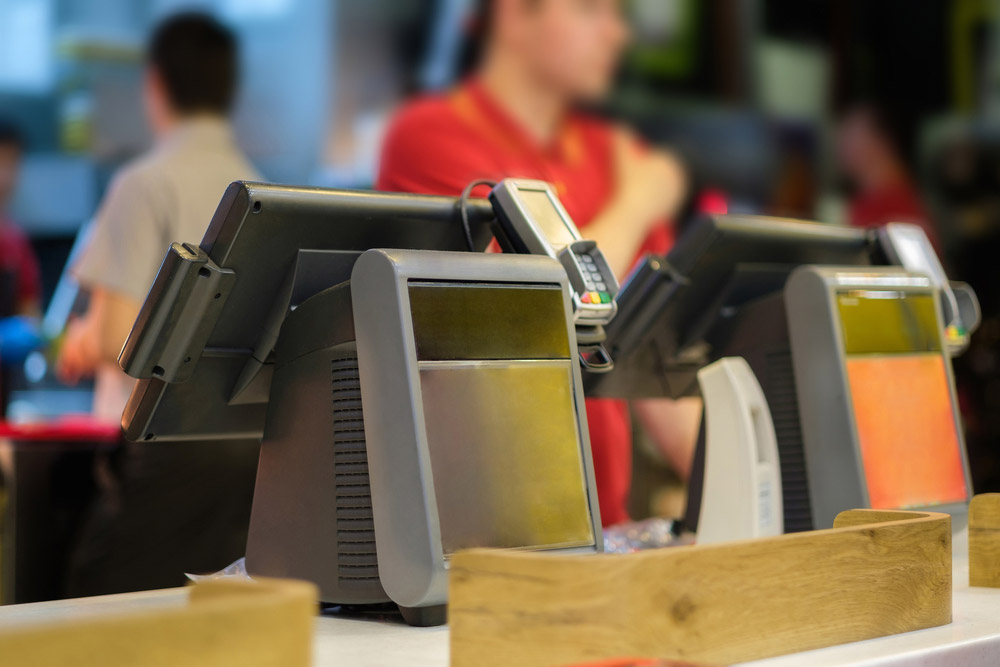 1. Online/app ordering and payment
Aside from efficiently processing in-store orders and payments at the counter, a QSR POS should be able to accept online and app orders. The best solution is industry-leading online ordering and a POS system working seamlessly together.
Online and app ordering needs to be frictionless to reduce the chance of a customer churning halfway through an order. And payment processing should be included, offering customers multiple ways to pay: by credit card, mobile wallet or Paypal, for example.
2. Customer Display System (CDS)
A customer display system can be used in a number of ways. It can display the orders currently being made to customers and tell them when to come and collect their food. Or it can be used to display a digital menu, promote special offers or simply as a digital branded sign in your quick service restaurant.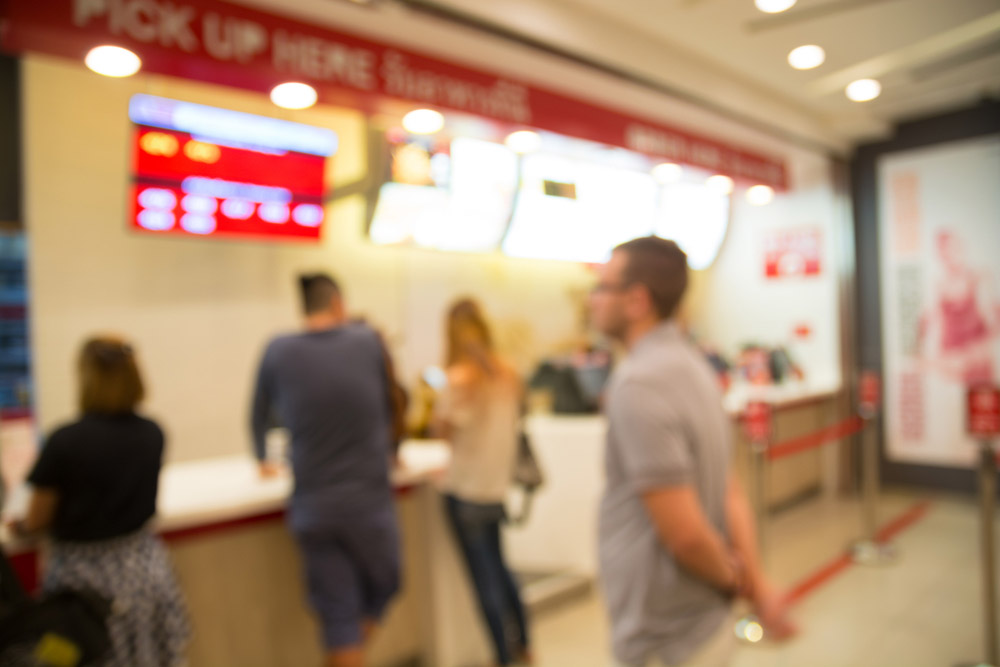 A KDS consists of one or more screens in your QSR kitchen. The system organises orders from your POS, from any channel, prioritises them and routes them to different sections of the kitchen.
Orders can be colour-coded into different categories to make it super clear for the team to see what they should do next. The system will tell the cook on the fryers, for example, exactly when to drop a portion of fries to time perfectly with burger assembly.
A KDS helps keep your kitchen organised and efficient so that your customers get their orders hot, fresh and fast.
4. Order ingest from third parties
With third-party marketplaces being so commonly used to bring in delivery orders, it's great if your POS can take them in automatically. Otherwise, you're stuck with a system where multiple tablets display orders from different platforms and your staff have to manually re-punch them into the POS.
5. Central menu management
With speed and efficiency paramount, a handy feature for a QSR POS is the ability to manage, update and change menus in one place.
With one central engine powering your menu information, you can make changes once and automatically push them out to all your delivery partners, online ordering website, apps and in-store terminals.
6. Inventory management
Inventory management tools built-in to your POS allow you to track, manage and control your inventory levels to ensure you don't run out of items at key moments. The best tools also help you minimise the risk of overspending on ingredients and connect to your suppliers for real-time pricing data.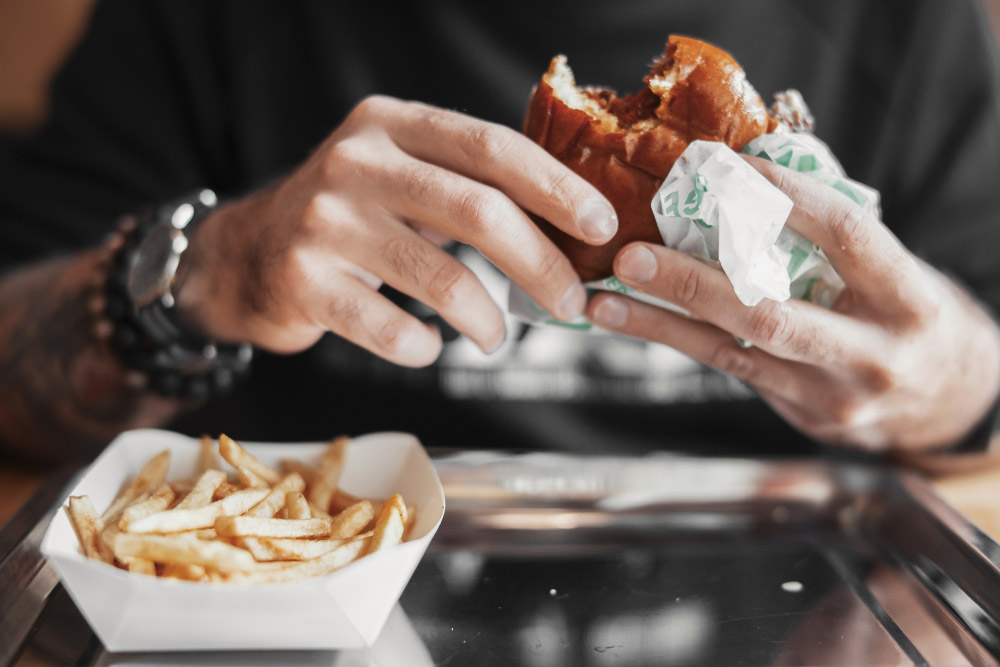 7. Staff scheduling
Having staff management features within your POS means you can use the insights your POS generates to better manage staffing levels. For example, your reporting tools tell you that Thursday nights have been surprisingly busy for takeaway orders for the last month. You can schedule more staff on Thursday to keep up with the demand.
Other features like customisable staff permission levels, clock-in and clock-out and payroll management running from your POS allow managers to more easily manage staff rotas and resolve issues from one place.
8. Real-time driver tracking
A driver tracking integration with your POS allows you to better manage your delivery drivers to ensure orders are received as soon as possible.
You can also keep your customers happy by providing them with a link to track their driver's progress. This lets them know exactly when to expect their order and reduces the number of calls to the restaurant to see where it is.
9. Reporting and analytics
A busy QSR manager needs detailed reports accessible wherever they are. Look for a POS with live reports across the business, from real-time order numbers and sales data, to wastage and inventory reports.
A cloud-based system allows you to access reports on the go on any device. So you can keep track of how the business is doing wherever you are – ideal for multi-store management.
10. Hygiene and food safety
Food safety is up there as one of the biggest priorities at any restaurant. But it can be a worry and a time drain for a busy team.
Health and hygiene checklists, digital temperature checks and cloud-based storage of your health and safety documentation make managing health and food safety a far less laborious task.
Not only will it please the health inspector, but having everything organised into a fully documented routine improves efficiency and productivity in your everyday operations.
Maximise operational efficiency with a QSR POS
A QSR POS automates key functions like menu management, order ingest and kitchen organisation, and has tools to help you consistently and efficiently manage back-of-house tasks like inventory management, staff scheduling and food safety.
A feature-rich QSR POS can have a massive impact on the success of your quick service restaurant. Not only will it increase efficiency and speed of service, but the improvements will also benefit your customers, who will get a better experience however they order and pay.