Four years on, triple digit growth for first UK Flipdish fish and chip shop customer
Signing a new Flipdish customer is always a thrill, but especially so when it's a market first. Pierinos came onboard the good ship Flipdish in 2017, as our first UK fish and chip shop, and since then their digital ordering has gone from strength to strength.
Originally founded by Pierino and Lucia Crolla in 1983, the fish and chips and pizzeria business is now one of the best-loved takeaways in Edinburgh and Leith. And the stats confirm it. Not only are they one of Edinburgh's top performers with Flipdish, Pierinos also place in the top five most successful takeaways for all of Scotland too.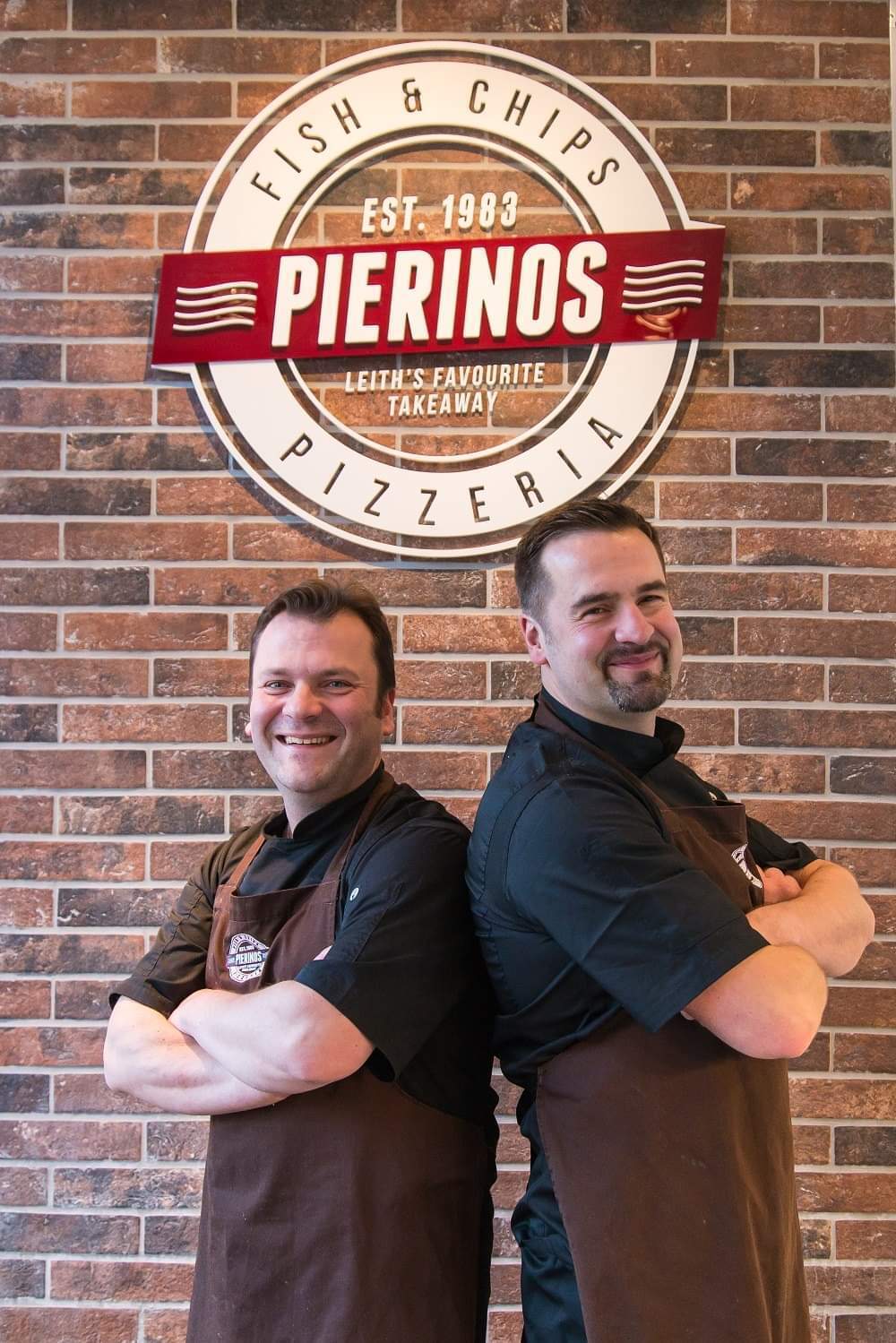 It is the forward-thinking brothers Domenico and Adriano, sons of Pierino, who are leading the business today. In 2017, they launched their new Flipdish-powered website and app and began taking digital orders through Flipdish technology, as noted in this timeline chronicling the tea-time tradition of fish and chips in the UK.
Since then, the value and volume of orders have grown and grown. In the last year alone, the value of orders has increased 290%, while the total volume of orders is up 280%.

"Flipdish has been great for our business," says Adriano. "Our online sales have increased immensely and the Flipdish customer success team is amazing."
Today, orders come through their website and also through their iOS and Android app. The latter gives first time users 20% off their first order, and loyal customers get every 11th meal free. And as Domenico and Adriano began working with Flipdish Managed Marketing late last year to further grow their business and acquire new customers, we reckon the best is yet to come for the Leith leaders.