How to open a restaurant: a step-by-step guide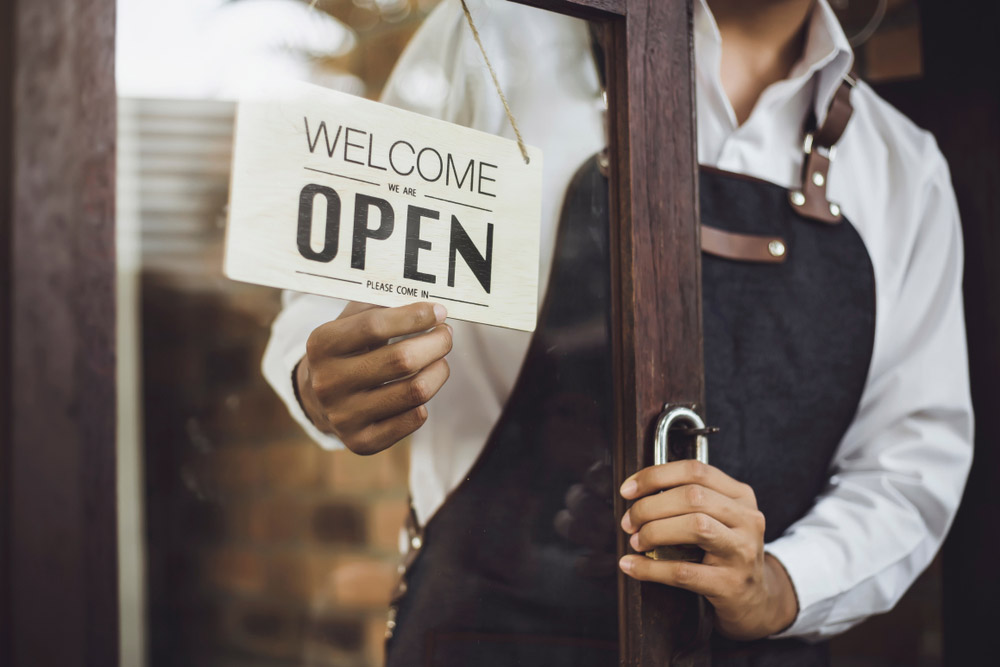 On paper, opening a restaurant makes no sense. It's an industry with famously low margins and restaurant owners must make many sacrifices to ensure their business is a success.
But a desire to open a restaurant goes deeper than the bare facts. For many people, it is a life goal. They are driven by a love of food, the pleasure it brings, and the joy of providing good hospitality. If you're reading this, you've already got the passion, and you're likely looking for some practical guidance on how to open a restaurant. So, read on.
In this step-by-step guide, we'll be covering:
Let's get started.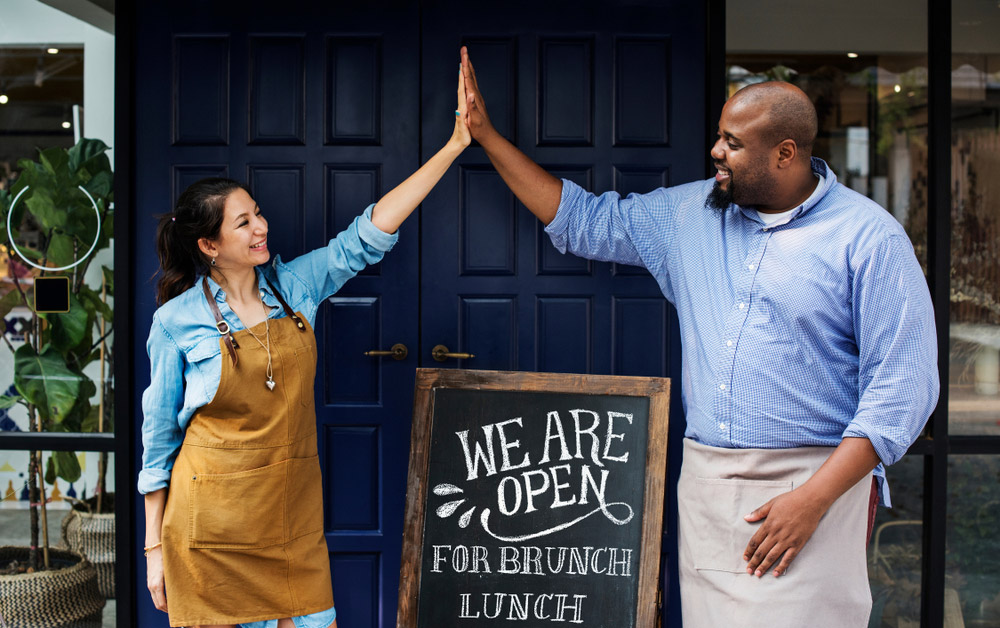 What do I need to open a restaurant?
First, you need an idea. This dreaming stage can last months or years, and it is often simmering away quietly in your brain until a switch flicks and you start to take it seriously.
Next, you need a clue. This part is very important. If you are considering opening a restaurant, work in a restaurant first. Sounds so obvious, doesn't it? You'd be surprised at how many people skip this and it shows. During your time working at a restaurant, you will get a feel for what the realities of running a business in the industry is like.
If you have worked in restaurants before but it's been a while, look for a work placement where you can get up to speed on how a contemporary restaurant operates today. Between technology changes, value changes and COVID-19, the industry has changed greatly in just a few short years. If you are already on another career path, this may mean taking a salary cut for some time, so do have your financial affairs in order so you can cover your own living expenses in the interim.

Questions to ask before you open a restaurant
There are a million and one questions to ask yourself before you open a restaurant. Here are 25 to start with:

What kind of restaurant would you like to open?

Why do you want to open a restaurant?

What do you enjoy about restaurants?

Will your restaurant be independent, or part of a franchise?

What will your restaurant be known for?

What kind of food will you serve?

Will you be well-known for your drinks offering?

What will be your restaurant's core values?

Are there any local suppliers you definitely want to work with?

Will you have a bricks and mortar premises, or will you be virtual or on wheels?

Where will your restaurant be? Is there good footfall there?

Will you trial your market with a pop-up first?

What is your vision for the restaurant?

How will your restaurant make people feel?

Are you prepared to put in long hours for little to no pay in the beginning?

What are your own strengths and weaknesses?

What positions do you need to hire to prop up your weaknesses?

Is there anyone in particular you really want to work with?

What technology will you use for accounting, rosters, payroll, POS and online ordering?

Will your restaurant deliver to homes and businesses?

Will your restaurant do corporate catering?

Will your restaurant sell meal kits?

Will your restaurant have outdoor dining?

Will your restaurant be dog-friendly?

Do you plan to scale your restaurant to more than one premises eventually?
We could go on and on, but thankfully many questions are examined in the next section: writing your restaurant business plan.

How to write your restaurant business plan
Writing a restaurant business plan will answer many of the questions swimming around in your head. If you're still in the dreaming phase, this task will very much ground you. A robust plan will cover everything from competitor and market analysis, examining strengths and weaknesses, qualitative and quantitative research and looking forward to considering trends, laws, technology and the environment. Thankfully, we have a restaurant business plan template and guide to help you on your way.

What licenses do you need to open a restaurant?
Every country, state and even county councils have different licence requirements. However, common restaurant licences are:
Food Business Registration
Food Business Registration is required for any food operation that stores, prepares, cooks and sells food in the UK. This includes food trucks and market stalls and every individual premises must be registered, including your home, if you carry out any of these tasks there. If this is your second food business, you may not need a second licence, but do check with your local authority. In Ireland, this licence is through the department of Agriculture, Food and the Marine (DAFM), and in the US, you need both a Business License and a Foodservice License. These can be found through your local government's website and local health department, respectively.
Food Premises Approval
In the UK, if you are handling meat, fish, egg and/or dairy, you will need to get food premises approval from your local council. However, there is an exception for vegan restaurants and premises where food is less than 25% of products sold. These do not need approval. In Ireland, you must notify the HSE, and in the US, yep, you guessed it, it's best to contact your state agency to confirm the next steps for a Food Handler's Permit.
Alcohol Licence
Again, in every country and state it's different. In the UK, these are issued through local councils and each premises needs a designated premises supervisor who holds a personal licence too. In Ireland, it's through the National Excise Licence Office, while in the US, it's called a Liquor License and each state agency has its own laws and restrictions. Pricing and wait times also vary everywhere. This is often why new restaurants often operate a BYOB policy until they get on their feet, or have their license approved. If this is you, consider teaming up with a local wine shop to make recommendations based on your menu.
TV Licence and Music Licence
If your restaurant is more casual, you might have TVs showing sporting events. You need a licence for each screen and these are generally available through the same authorities as your home TV licence. If you are planning on playing copyrighted music in your premises, you will also need a licence. In Ireland, it is through IMRO, in the UK The Music Licence is obtained through PPL PRS, and in the US, the National Restaurant Association has the details.
One of the many reasons ghost/dark/virtual kitchens have risen in popularity is because they're significantly less restrictive in terms of costs, licenses and opening times.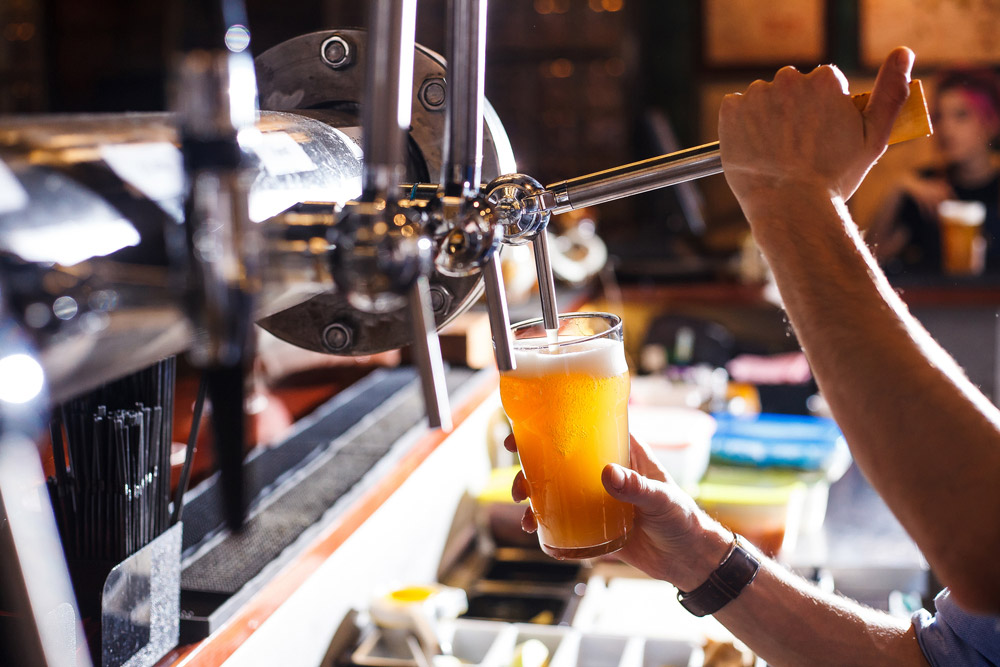 How much does it cost to open a restaurant?
The cost of opening a restaurant has many variables. Costs can vary anywhere between five figures to eight figures, and beyond if your restaurant is especially high-end. Typically, your premises will be your biggest expense.
To start, as well as the rent or mortgage, you must also consider some additional fees for the selling or letting agent and the legal professionals. You should also leave sums aside for other professional advice services such as additional solicitor or lawyer fees — you never know, planning permission, architects, engineers, designers, tradespeople and your accountant, plus fees for permits, fire certs and licences.
Consider this list and obtain three quotes for most from recommended suppliers and professionals.
The premises
Surveyor

Architect

Engineer

Legal services

Agent fees

Interior designer

Fit-out costs

Outdoor dining landscaping

Equipment leasing

Kitchen equipment

Cleaning supplies

Security system

Office equipment

Serveware, cutlery and glassware
Administrative expenses
Insurances

Licences

Permits

Loan guarantee

Landlord guarantee

Utilities

Office supplies

Staff hiring

Contingency fund

6 months capital
The brand
Branding and design collateral

Packaging

Website

Marketing

Advertising

PR

Uniforms

Soft opening
Technology supports
POS system and hardware

Accounting software

Scheduling and payroll software

Online ordering

Table ordering

Kiosks

Loyalty programme

TVs and sound system

Phone system
Where to secure funding to open a restaurant
It's rare for a restaurant to be profitable from the get-go. The first year in particular can be very tight, and it may take considerable time for you to make back your upfront investment. Having contingency funds available is vital — at least six months — and in your business plan, you will be setting out sales growth and targets for potential investors to view. Here are typical ways to obtain funding:
Self-funding
Between savings, retirement funds, property and vehicles, many individuals have more assets than they originally think. Self-funding may require you to sell off some assets or you can use them as collateral for a loan. Some smaller businesses can cost from around £10,00 to £30,000 to start off with, so this may be attainable for you.
Family and friends
This can be a tricky one and if you do proceed in this mode, have firm professional contracts and social agreements in place first. It's not worth losing family or friends over business disputes, and yet it happens so often.
Business partners
If you've got the dream but not the cash, is there someone in your network who does and would make a good partner? Or vice versa. Finding a good partner isn't easy, but once you do, and you have agreed on individual responsibilities, this model can really work.
State supports
There are many supports designed for small businesses and start-ups that are administered through various organisations and authorities. Often there is additional support for women, minorities and veterans in business too. In the US, look to the SBA (US Small Business Administration), in Ireland try your Local Enterprise Office and in the UK, go to the FSB (National Federation of Self Employed & Small Businesses).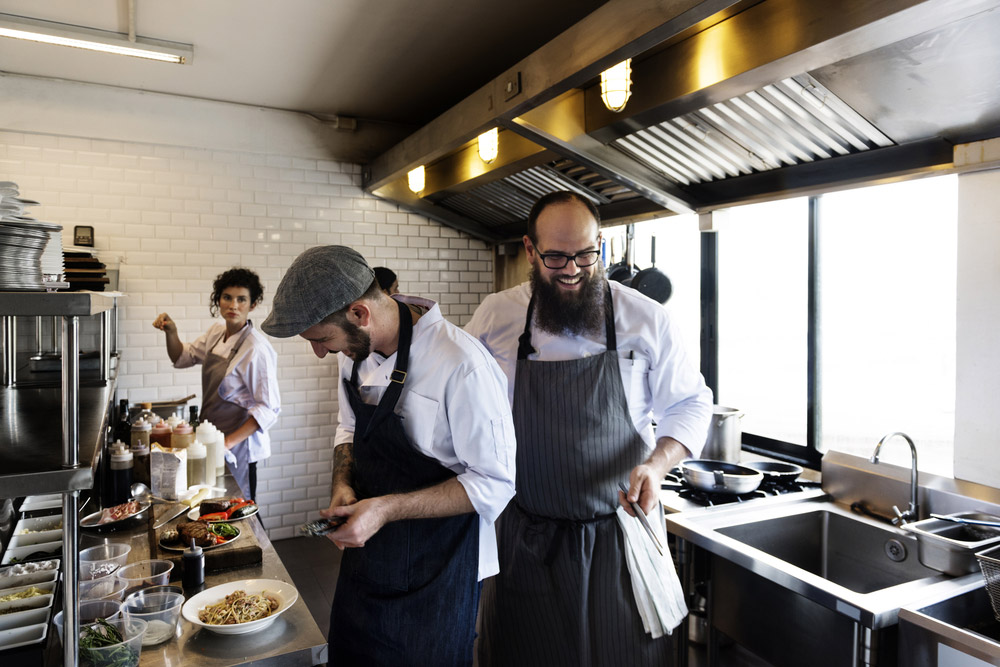 Advertise for and hire staff
As labour shortages hit headlines all around the world, any restaurant owner and manager will tell you it's never been more difficult to hire staff. It's a competitive market so first you need to firm up an attractive package and proposition. We've explored how to hire, train and retain restaurant staff in a recent blog, so do click through to read more.
Create your menu

Developing a memorable menu is one of the most joyful parts of opening a restaurant. You might already know from your dreaming stage the general direction your food and beverage offering will take, and who your local suppliers will be. But now you must define it by creating and costing dishes to feature on your very first menu.
Do remember, knowing your menu concept will inform the brief for your architect or interior designer, in terms of food prep, storage and service, so don't leave this too late.

Schedule in time for regular menu engineering
It's unlikely that you will nail your first menu for the two Ps: Profitability and Popularity. It generally takes time to tweak a menu — and a few iterations — to reach this and it is never a closed book. To delve into more on this, we've detailed a complete guide to menu engineering, and we also have advice on how to create the perfect online menu for delivery and collection.

Draft your restaurant marketing plan
It's no use serving the best food and drinks if no one knows about it. Unfortunately, "build it and they will come" is an exception and not a rule. Starting out, you need marketing to attract new customers and then you'll need to encourage repeat custom with regular — but not too regular —communication. Read our complete guide to restaurant marketing for more on this subject.
Launch your website and social media channels
Creating a website can be time-consuming and expensive. But it doesn't have to be. One of our most popular blogs is from the archive but shows how easy it can be. Read How to build a restaurant website with Flipdish in 10 minutes (or less) for an illustrated step-by-step guide.
Don't leave securing your social media handles until last. Once you've confirmed your restaurant's name, do a virtual landgrab on the key channels: Facebook, Instagram, Twitter, LinkedIn, TikTok and YouTube. You might not use them all but it is better for you to have them, than a stranger using the same name as you. And of course, there's a million and one ways to do it but here's 6 ways to nail social media marketing for your restaurant or takeaway to start with.
Set up your loyalty programme
Flipdish data shows that, on average, for every pound spent on loyalty, there is £11 in return. As restaurant managers are pulled in so many directions, it's preferable if loyalty programmes are automated where possible. From SMS marketing to email newsletters, there are plenty of ways to reach your customers once you have permission and the data. Make this part of your monthly To Do list and it will pay off dividends.
Host a soft opening
Even the best-thought-out restaurants have teething problems. Some things you just don't know until you plug and play. Have a trial with a soft opening and invite your enthusiastic, discerning and honest family and friends who will provide their feedback. Afterwards, coax their opinions informally face-to-face, by text or email, or formally via a survey.
This is how you'll find out if the music is a little too loud, the lighting a bit too bright or if a cocktail was served in the wrong glass. There are going to be lots of details not quite right, so make a snag list, work through it and rebrief staff.
Opening a restaurant checklist
Restaurant concept

Restaurant values

Restaurant business plan

Licences

Costings

Funding

Premises

Staff

Menu

Restaurant marketing plan

Soft opening

Snag list
How to open a restaurant: now you know
Opening a restaurant is not easy. Prepare for long days, sleepless nights and a few wobbles before you finally open up your doors. Between all the moving parts, it can take many months before you welcome your first guest. But by going in with your eyes open and expectations clear, you can best plan for the success of your business. Good luck!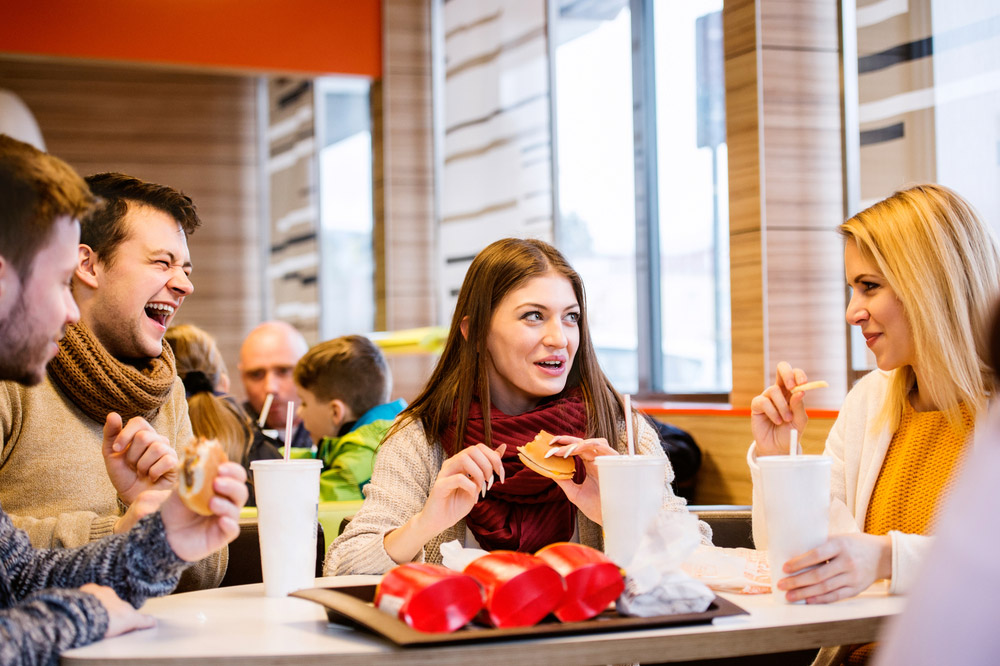 Get restaurant management tech for your new restaurant
Talk to us