Healthy food franchise Chopped adapts operations for reopening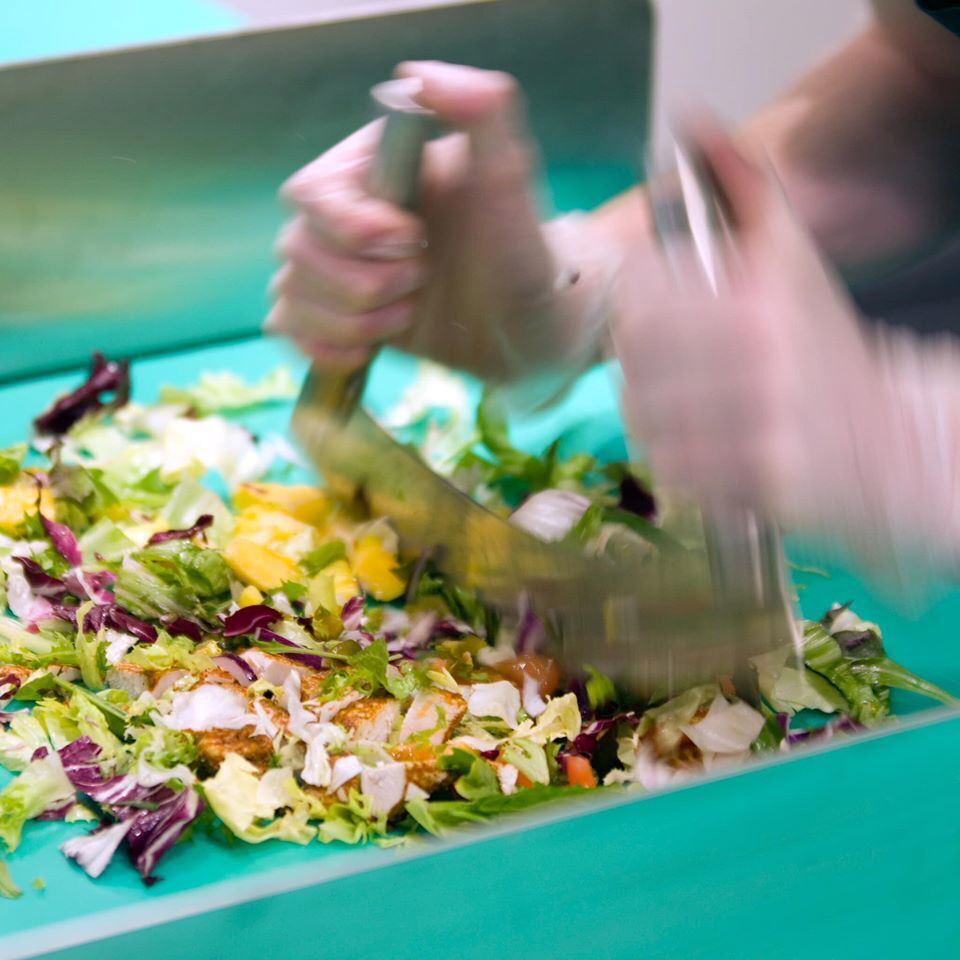 Many restaurants and other food businesses have faced major struggles during the COVID-19 crisis, but have shown great resolve to keep going through it and bounce back strongly. Flipdish customer Chopped is one such case in point.
This healthy food quick-service restaurant franchise operates many outlets in Dublin, regional locations around Ireland, as well as a few in Northern Ireland and abroad.
Offering a selection of salads and wraps, their stated mission is "to offer you simple and delicious ways to easily add healthy food choices into your busy day".


Lockdown and sudden widespread closure
In mid-March, like so many others, Chopped had to close its outlets as government lockdown measures kicked in. They were particularly hard hit given that many of their stores are located in urban business and financial areas, meaning their core lunchtime trade was wiped out as office workers hunkered down to work from home. Chopped had to close its outlets overnight, halting revenues and affecting hundreds of staff.
To add to their struggles, Chopped had also been in the midst of a new menu roll-out throughout Ireland and were due to open their second store in the UK. So all plans were suddenly put on hold.


Giving back to the community during crisis
However, even in the midst of this turmoil and the growing crisis throughout society, the business was able to focus on making a positive contribution to the community.
In the middle of March, they delivered over 800 salads to frontline staff in Irish hospitals, including St James's Hospital, Beaumont Hospital, Tallaght Hospital, Naas General Hospital, and others.
They were also able to donate a supply of fresh chicken to the Dublin-based Feed Our Homeless charity, to help with their sandwich fillers and to support their frontline services. The charity is dedicated to making a difference to the lives of people who are affected by homelessness and the most marginalised in society.
So, despite the shuddering halt to business, there was some solace in making an impact to help dedicated frontline workers and those in severe need.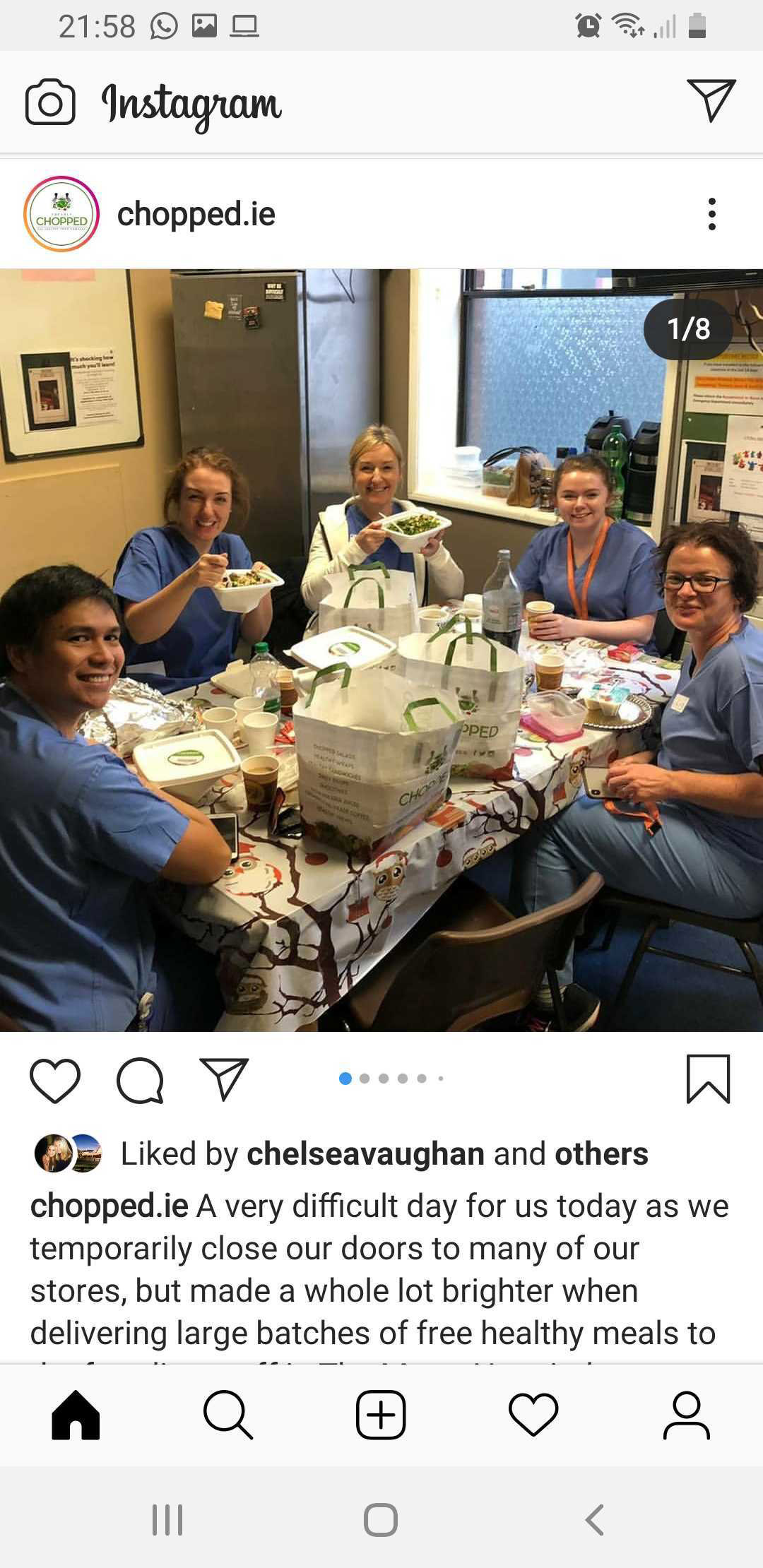 Adapting in changed circumstances

As the lockdown developed, Chopped needed to figure out how to get business up and running again. The challenge was to do this while abiding by the lockdown measures in place, along with a severe reduction in potential walk-in customers.
However, they decided to reopen at some of their locations in Ireland, when delivery and pre-order collection services were confirmed as safe to operate by the Irish government. They gradually began to open up more of their stores to provide delivery and collection, while following all health and safety measures and government guidelines on social distancing.
With customers able to order online through their Flipdish-powered website and app, the business steadily returned over a period of weeks. Major operational changes were needed though, with less staff working and all the usual dine-in tables and chairs removed.
They had to introduce strict guidelines for customers queuing to maintain social distancing and have been operating with a reduced menu, compared to their standard offering. While operating with less numbers has placed increased demands on staff, the limited menu has made it possible.
Opening hours have also been changed accordingly, with later opening times and earlier closing, although this is being reviewed and adjusted on an ongoing basis.


A strong return after major disruption
By late May, Chopped had reopened about 20 of its outlets, with quite a few more also coming back on stream since the beginning of June. Online ordering through the Flipdish system continues going strong.
Customers have responded very well. Recent bouts of warm weather and sunshine in Ireland (a rare thing indeed!) have also helped greatly to bring them back, especially given that the healthy selection of salad-based food is suitable to the summer climate.
As with so many in the food and hospitality sector, Chopped was severely disrupted by the onset of COVID-19 and the lockdown. With such a large franchise operation, the challenges have been great.
However, their return to business and how they've gone about it strategically has been impressive, while they've also made a positive contribution to worthy causes during the worst days of the crisis. They have really adapted to the circumstances and made smart business decisions.


Learn how Flipdish can help your restaurant or takeaway