White Paper: Why food delivery marketplaces are bad for business and how to get off them
If you run a dine-in restaurant, takeaway, franchise, chain, quick-service restaurant, café, bar or ghost kitchen, you already understand the problems with using delivery marketplaces.
To start, there's high fees, lack of ownership of customer data, and super competitive real-estate on the apps themselves.
This new White Paper on food delivery apps, also called food delivery marketplaces, builds on our Reopening hospitality: preparing your restaurant for a post-pandemic future, and our deep dive into Virtual restaurants: the trends and start-ups powering change.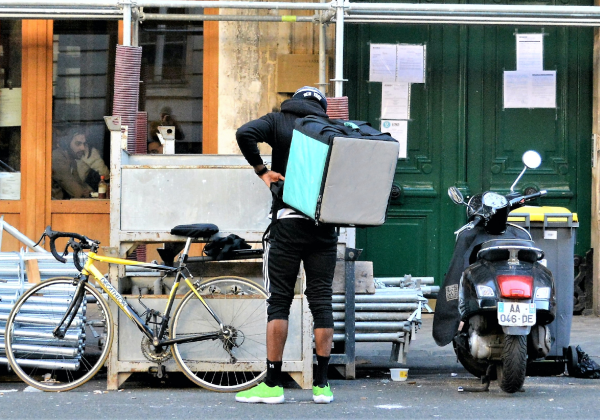 Rocketing commissions during the pandemic

At the onset of the pandemic, many hospitality businesses turned to third-party marketplaces to get online quickly, and are now seeing the long-term pitfalls.
To understand its true impact, Flipdish has commissioned new research by independent market analyst Peter Backman to see what revenues and commission third-party apps have taken from the pockets of hospitality businesses since the pandemic began.
Inside the White Paper, you'll find this research, plus:

How food delivery marketplaces are developing regional monopolies

Industry overviews for the UK, Ireland, US, Canada and mainland Europe

How the rise of aggregator-owned ghost kitchens may effect your business

Why businesses don't leave marketplaces

How to take control and ditch your reliance on delivery marketplaces

What to look for in a technology partner
"This research suggests aggregator revenue from restaurants has approximately doubled compared to before the pandemic. The priority for many restaurant owners in 2022 is to make a sustainable return to growth and consider the best technology solutions that enable that."

Peter Backman, Foodservice Consultant