Dublin restaurant Fish Shack launches online ordering in response to COVID-19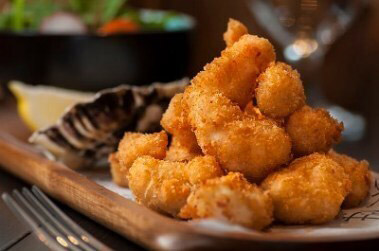 Fish and chips restaurant, Fish Shack, a firm favourite in Dublin, Ireland, has launched online ordering with Flipdish in its four stores to deliver it's fresh seafood to several locations across the city as a direct response to the COVID-19 pandemic.
The business began as a food truck on Dun Laoghaire pier, where locals in their hordes would sit and eat fresh fish and chips while watching the sun set. Since then the business has expanded to three more locations with a cafe in Sandycove on the coast road with stunning views of Scotsman's Bay, in Temple Bar in the city centre and in the coastal village of Malahide in north county Dublin.

In their online ordering launch video, the team at Fish Shack highlight the steps they are taking to ensure the food is prepared and delivery safely to their customers. Staff follow strict health guidelines - washing hands, changing gloves and masks every 30 minutes, hourly temperature checks, fresh gloves and masks for every delivery and drivers doing only contactless deliveries.
The Fish Shack menu includes dishes such as fried calamari served with sweet chili marmalade; fish burger with breaded haddock, lettuce, gherkins, tomatoes and tartar sauce; and scampi made with atlantic pink prawns lightly coated with panko bread crumbs then deep fried. Check out the menus for each of their four locations here.


Learn how Flipdish can help your restaurant or takeaway