Restaurants re-opening for business as lockdown extends into April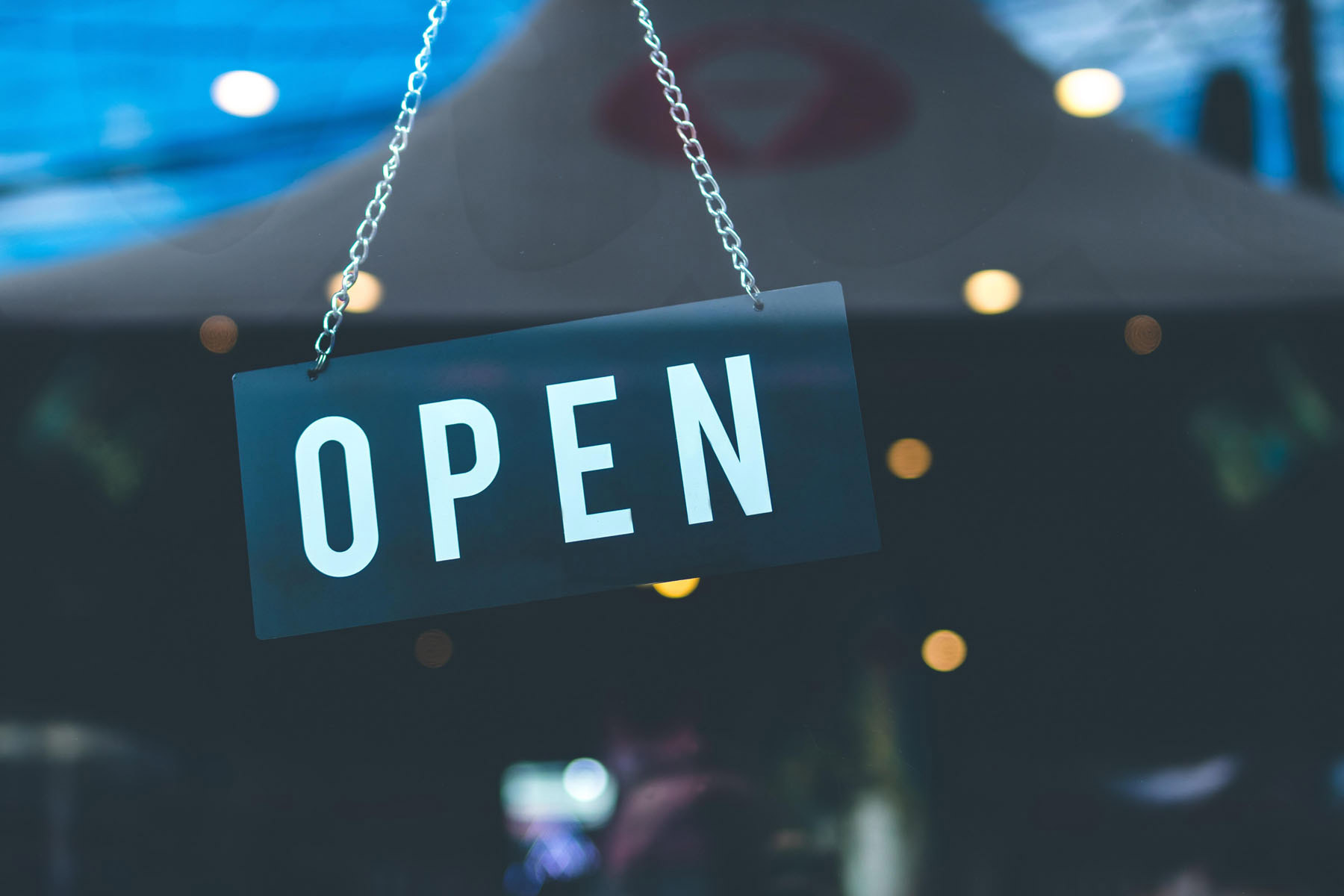 While the hospitality industry has been hit hard in recent weeks during COVID-19, there are some early signs of light at the end of the tunnel.
Many of our customers who closed their doors completely during this crisis as they figured out their next steps have started to re-open with adjustments made to their operations.
Lockdown measures remain in place in many countries and restaurants cannot offer a dine-in service, which suggests that many restaurants are pivoting to a takeaway or collection only service for the first time. Takeaway and food delivery is still allowed in most countries and indeed encouraged by governments.
In Ireland, approximately 30% of our customers are not open for business right now while in the UK there's been a 20% drop in restaurants and takeaways operating as normal. In Spain, one of the worst hit countries in this crisis, more than half (52%) of our customers are currently closed. However, the number of restaurants closing during the crisis has stopped increasing and many are starting to re-open.
We've urged restaurants to adapt and pivot their operations by providing online ordering. It could make the vital difference to business survival. We've also stressed the need to promote your business in new ways through digital channels such as social media as you make the adjustment to the current reality. The data suggess that many restaurants are pivoting to takeaway and delivery with new customer sign ups at Flipdish up 60% in March and April compared with February.
While it remains a challenging time for the sector, we are seeing some encouraging signs, with some businesses showing great innovation to pivot and bounce back. Many have already made adjustments and restarted their operations to offer takeout and delivery options along with introducing some new promotional tactics.
Here are just a few of our customers who we are delighted to welcome back.


Cois Cuain
Fast food outlet Cois Cuain in the west of Ireland re-opened in the last week to offer takeaway only. The dine-in service remains closed and customers can directly order online through their website and app, powered by Flipdish. They have adapted their opening hours to fit the change in demand and are offering a takeaway service from Thursday to Sunday only.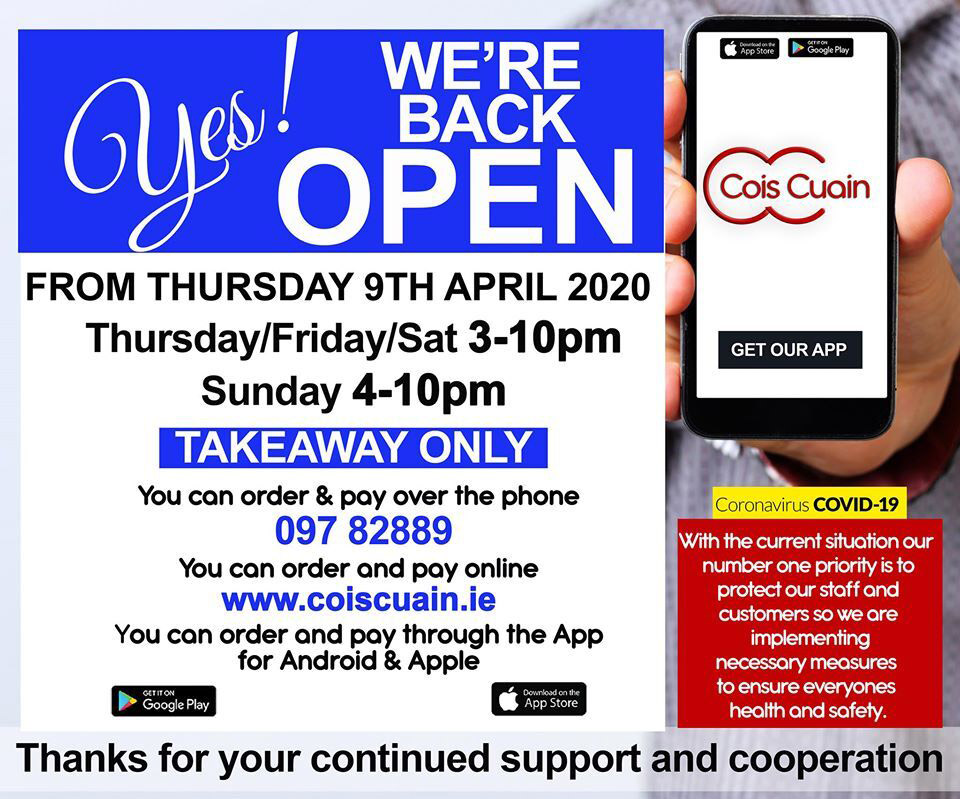 Indie At Home
Indian food outlet Indie At Home in Dublin, Ireland, has returned and is offering both collection and delivery to customers through its website. On their website they state that they provide the opportunity for customers to spend their time with their family and friends while they cook and deliver the food.


Taste of New York Pizzeria
Owner of Taste of New York Pizzeria in Northern Ireland, Conor McAlerney, has reopened in April for delivery only with a modified menu. Customers can order via their app or website.


Vincenzo's Takeaway
Another takeaway taking the step to re-open its doors is Vincenzo's in Dublin, Ireland. They operate two outlets in the city, both of which were shut for several weeks. However, the business has reopened to offer delivery from April 8th, operating at peak times and taking orders through its Flipdish-powered website. They've also done a nice job in putting the word out to customers through their social channels.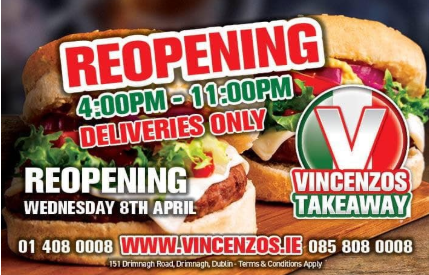 Bayleaf Bistro & Takeaway
This Indian takeaway on the outskirts of Glasgow, Scotland, is also back in business, offering both delivery and collection through its website. As an enticement, they are offering a 10% discount on each customer's first online order.


Captain Jack's
A traditional fish and chips restaurant in Portaferry, Northern Ireland, Captain Jack's has come back online during the crisis to offer a delivery-only service through its website. They've modified the menu and reduced their operating hours. The results have been immediate with a surge in sales within hours of re-opening.


Tofu Oriental
This Chinese food outlet in Giffnock, Sotland, has bounced back, offering online ordering though its website and app, with both delivery and collection available. They're also offering generous discounts to attract customers back, 20% off the first online order as well as 20% off every 10th order.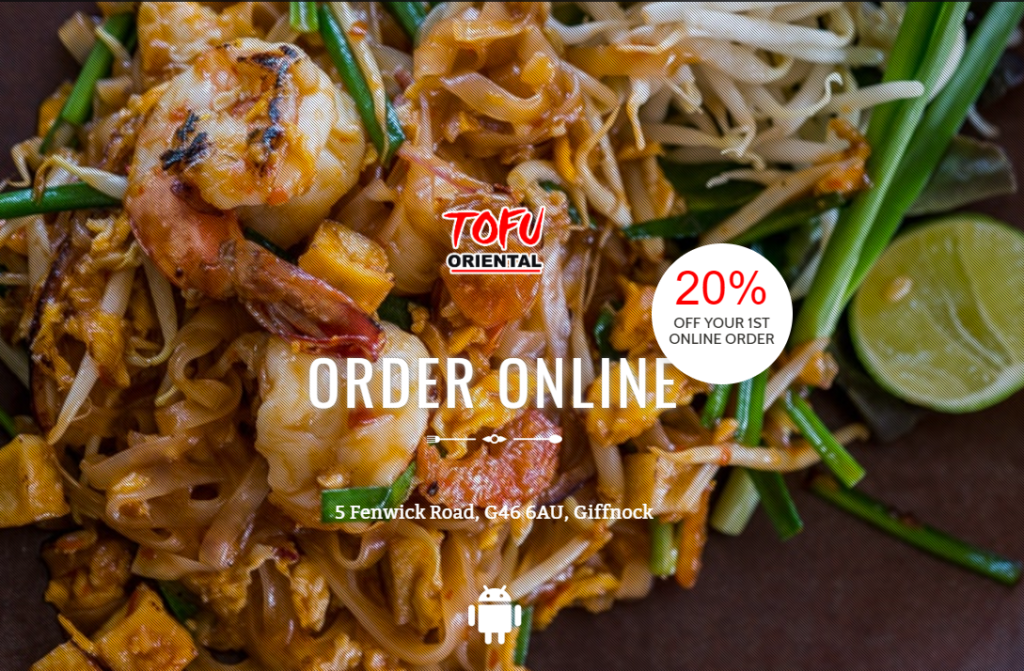 Chopped
Chopped is well known brand in Ireland offering a selection of salads and wraps at multiple outlets. In mid-March, the business closed many of its franchises as the lockdown kicked in but has recently re-opened in a few areas including Smithfield and the city centre for collection, takeaway and delivery. Customers can 'click & collect' using their app or website.


The 9th Lough Take-Away
This hugely popular local takeaway in Dublin, Ireland has reopened for delivery only during peak evening hours, taking orders on its website and app. They've been letting all their loyal customers know through social media.

Flipdish support plan for partners reopening
To support customers who are re-opening, Flipdish is offering a 'Welcome Back' pack which includes a geo-targeted social media ad for a month, Google search ads targeting brand keywords and SMS campaigns.


Get in touch with us today to learn more about how we can help.