Farina Pizza increases average order value 30% with restaurant kiosks
When opening his new restaurant Farina Pizza in Donaghadee, Daniel Cozzo wanted to start off on the right foot, with the right tech stack. After lengthy research, he chose Flipdish, went live in February 2022, and saw online and kiosk orders reach six figures in the first four months. From using kiosks for reducing customer wait times and increasing order values, to upselling and customers spending more digitally, here he shares his experience.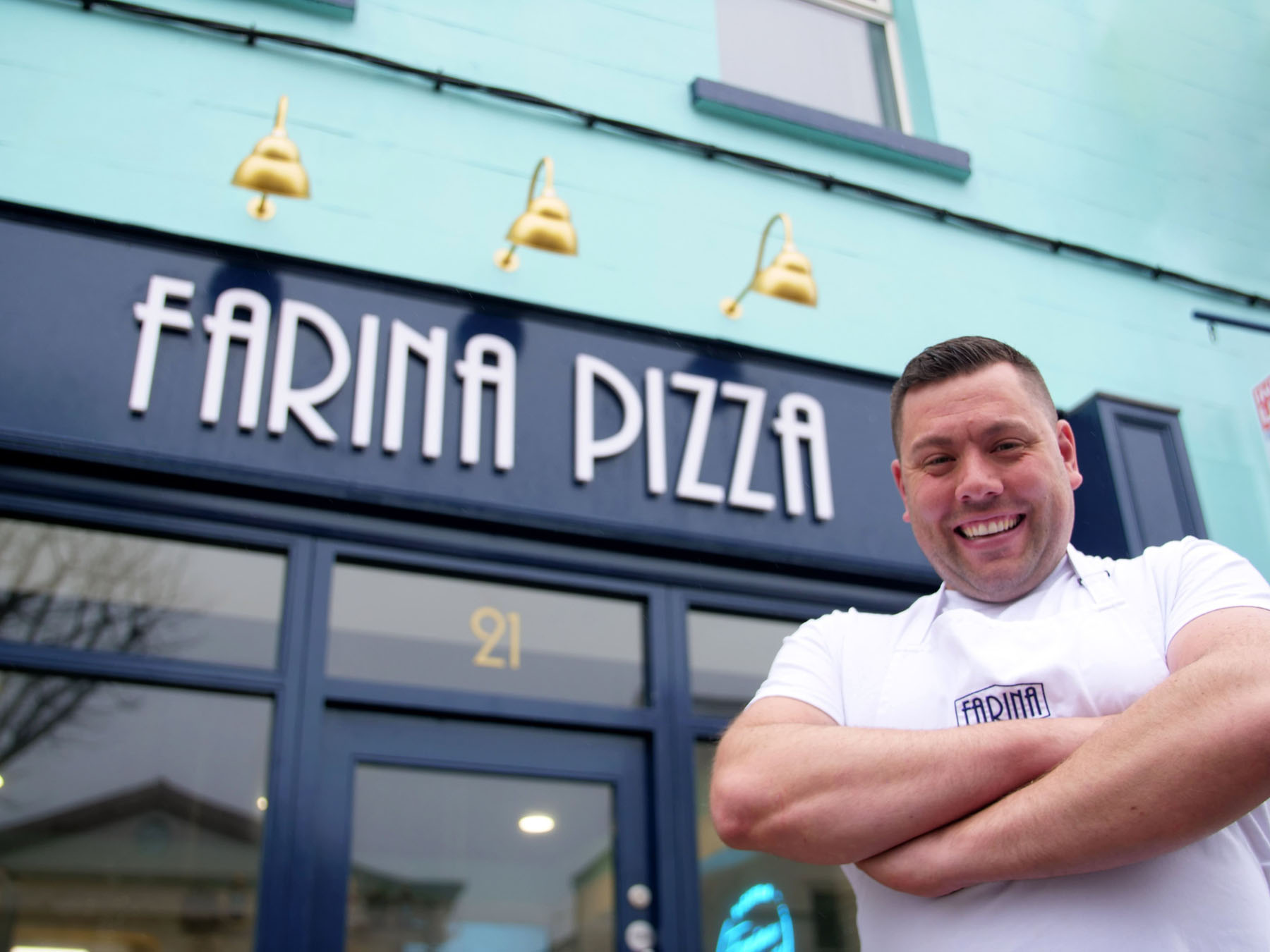 "We were looking for the absolute best online ordering system we could get. We looked at so many but there was nothing that even came close to Flipdish and what they could offer us. From the kiosk to the portal, it just works so well for us."

Business type

Restaurant and Takeaway

Location

Donaghadee, NI

Number of outlets

1

Famous for...

Pizzas
Start with Flipdish

2022

Owner

Daniel Cozzo
Setting up the family's fourth pizzeria in early 2022, Daniel Cozzo knew what he was doing in the kitchen. Creating an authentic Italian pizzeria using the best local and Italian products, Farina Pizza in Donaghadee, Northern Ireland, had the food proposition for success. But they needed a technology partner. After lengthy research, Daniel picked Flipdish due to its breadth of products and service, but an easy-to-use portal and kiosk were top of mind.
"I am a real technophobe. I'm terrible on computers," laughs Daniel. "So if I can use the Flipdish Portal, anybody can use the Flipdish Portal. It's so, so easy to use. It lets us add things to the menu, change things, change prices when things fluctuate in the market. It lets us do absolutely everything we need to do. And if I can do it, anybody can do it."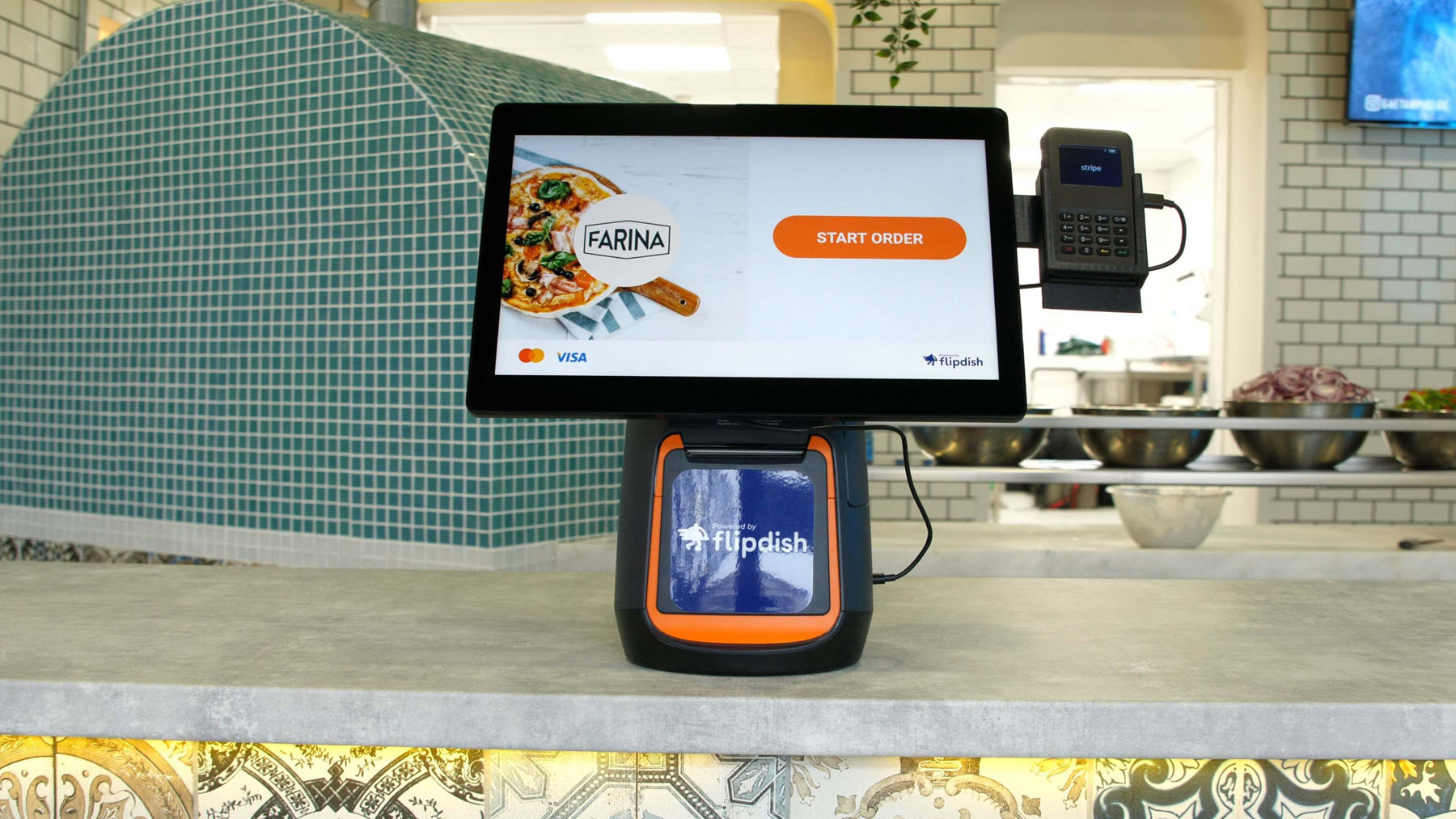 Kiosks reduce wait times and enhance order accuracy
Farina Pizza currently has one 15" kiosk on the counter, but it packs a punch. "The kiosk works really great for us. It's absolutely fantastic. We're so so busy. Whenever there is a queue here, it frees up a member of staff to get on with different things that need to be done," says Daniel. Returning customers gravitate to the kiosk due to its ease of use.
"Generally, people who come in and use the kiosk always, always, always comment on how easy it is to use and how much time it saves. And it's just great because I think generally nowadays, people don't like to engage with people as much [...] so having this is a massive massive asset to our business."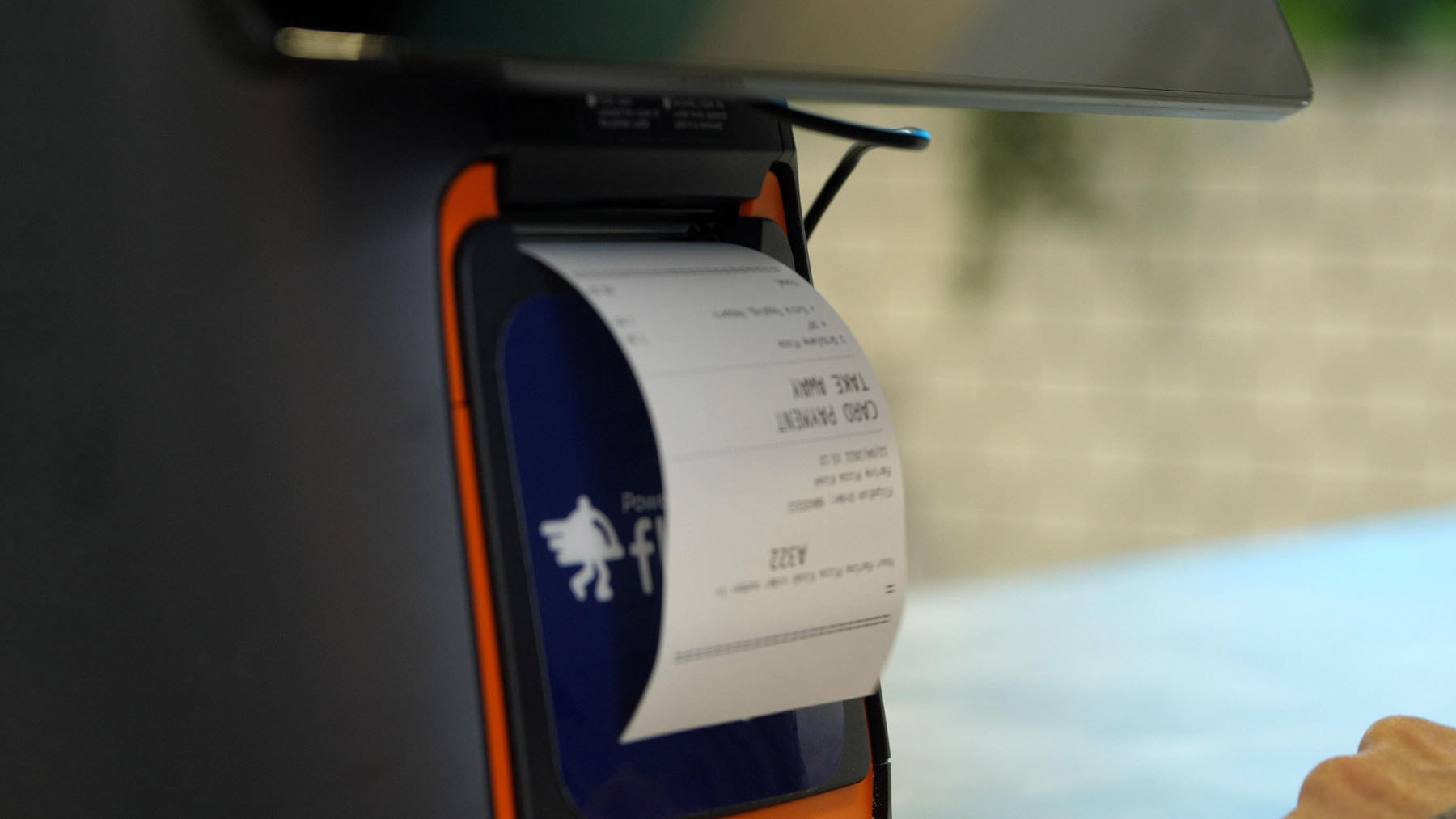 Twin dockets have been key for ensuring order accuracy.

"Another great feature is that it prints out a docket for them, and for us. So there's less chance of making a mistake. They have their docket, they can see what they've ordered and we get the exact same thing. So there's generally very few mistakes made whenever people use the kiosk. It's so self-explanatory."
Staff at Farina Pizza encourage customers to use the kiosk. "We always tell them 'listen, if you get stuck or if you ever need any help, just ask a member of staff, and we can help you'. But it's never happened."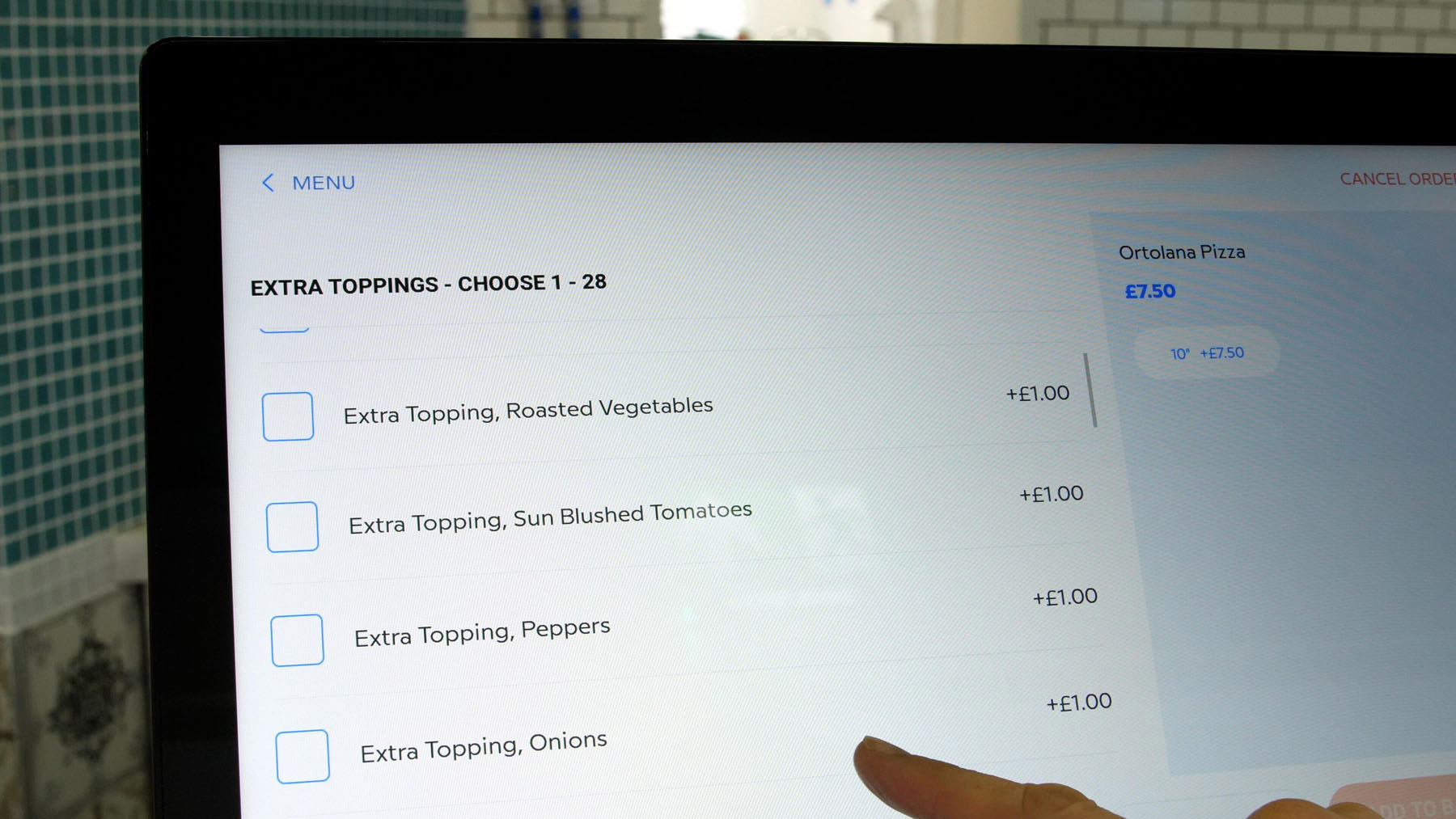 It's also easier for customers to spend more at the kiosk. "If they're thinking about ordering a 10", they're more likely to hit a 12", and they are more likely to pick from a list of extra toppings. It's so easy to get customers to spend more money when they order through kiosks."
Having your own app fosters loyalty
Farina Pizza had their own white-label Flipdish app from the off, and it was crucial for building that early database and encouraging repeat orders. "When we opened, we did a campaign that gave 20% off your first order on the app, which came off automatically, which was amazing," he explains.
"You didn't have to do anything. It just came off the first time the customer used the app. We ran that for the first couple of weeks and it enabled the customer to engage in the app right away, which is what we wanted. We wanted to move away from other companies and concentrate on our app."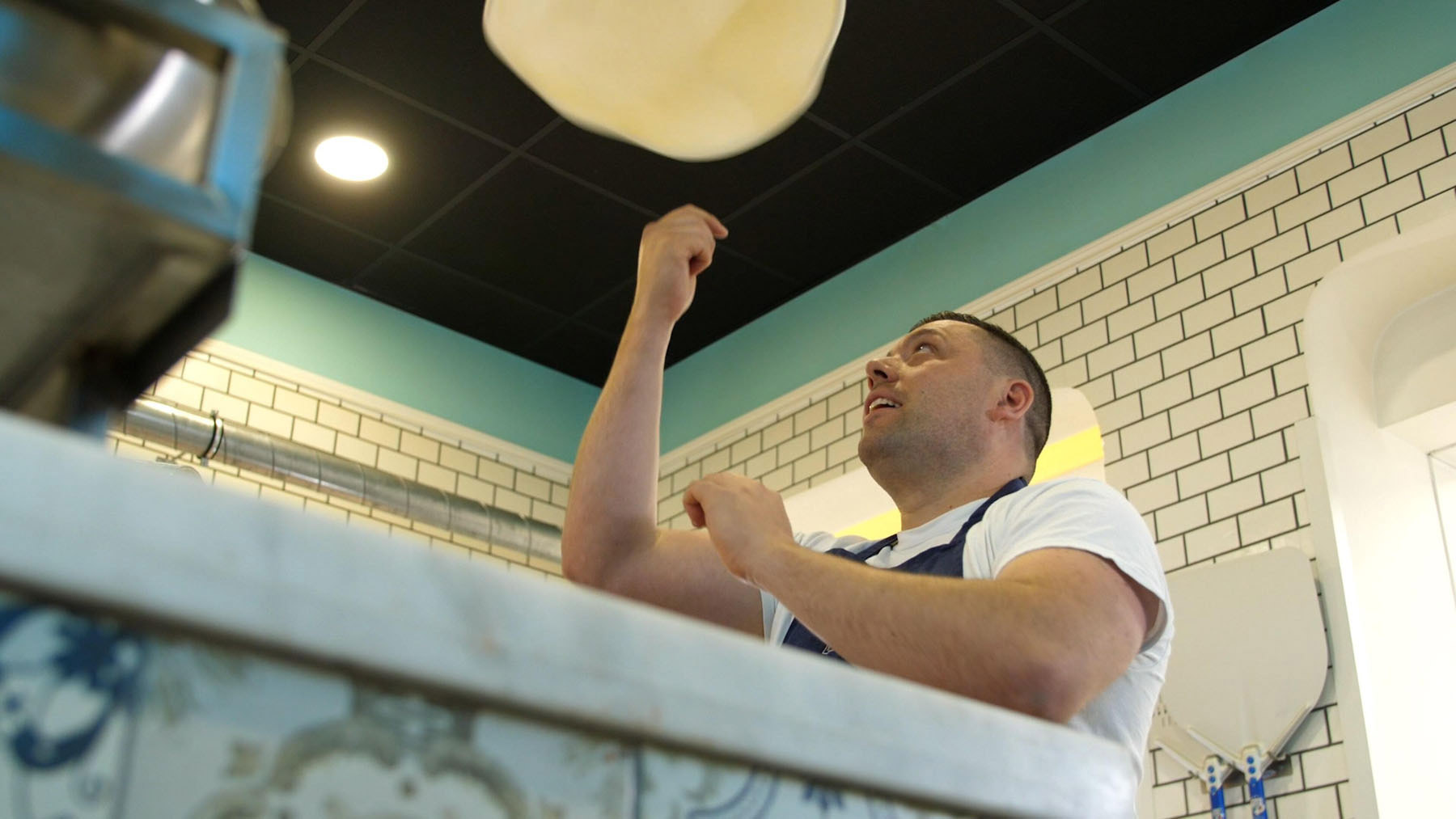 "Loyalty is important to our business because we want to see the same customers coming back every single week. That's so important to us. That's your bread and butter. We love to look after our loyal customers who come every week, and to give something back to them, be it 15% off or 20% off. It's just great."
Daniel is direct about the difficulties of working with aggregators. "It's been very, very, challenging. I think you fall into the trap of feeling that you need them, where the reality is you don't."

"Our orders at the minute are for every 10 Flipdish orders, we get maybe one from the aggregators, which is great for us. We really hope to move away from them in the future. I mean the amount of percentage that they take, it's ridiculous."
Paying Flipdish fees and having their own delivery drivers is more profitable for business

Flipdish fees are a fraction of aggregator costs, as Daniel Cozzo can attest. "To be honest, I don't even notice Flipdish's percentage coming out because it's so low."

"We have our own drivers, which is great. So when orders come in from Flipdish, it's just a case of us making the food, putting them in the bags and sending our own drivers. It's great and works well."

"We have total control. We know our drivers, we trust them. They know exactly what they're doing. We have full confidence in them. We've really really hit the ground running, and I don't think that would have been possible without Flipdish."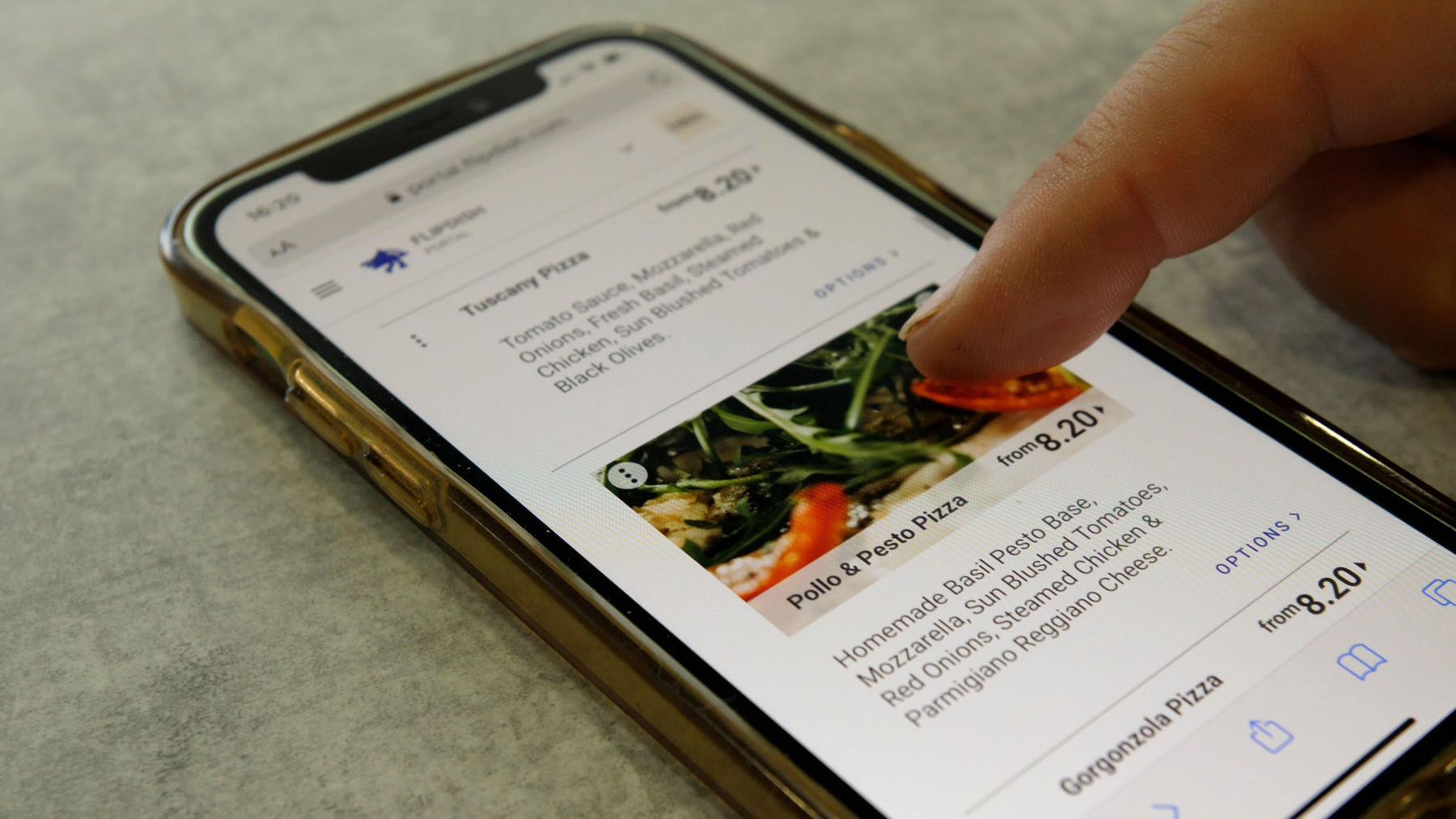 Digital ordering makes upselling easier and increase AOVs
Upselling in person and over the phone is time consuming, but digital ordering makes upselling an automatic part of the customer journey. "This has been a real big help for us. What Flipdish is very clever in doing, is that whenever you order a pizza, it can take you straight through to an extra topping that we recommend," says Daniel.
"Generally we find that people spend more money when they order online. We find that the average order, when people come in, is usually around £23. But whenever people order online, it's between £29 and £30 per order. The difference is amazing."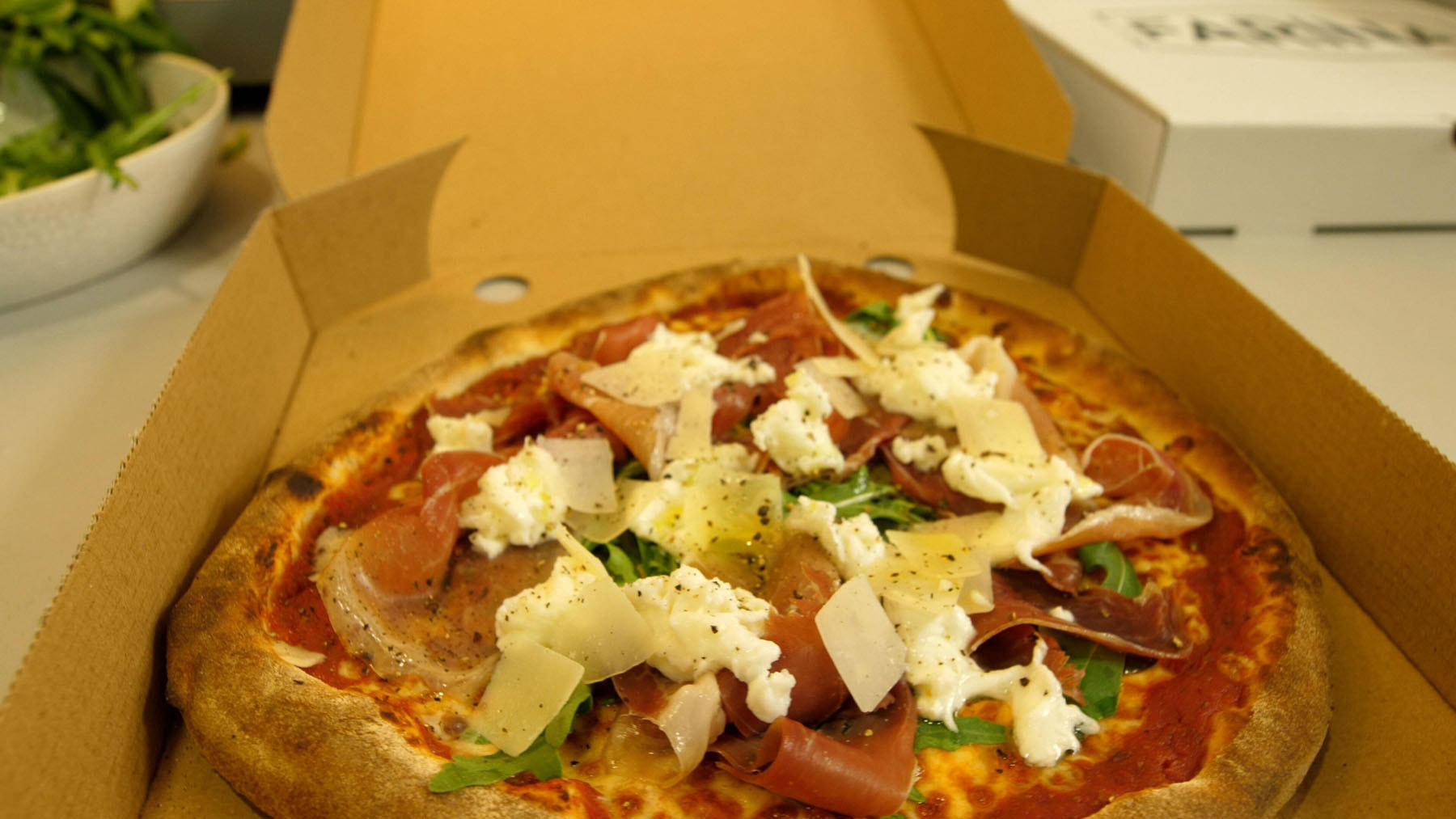 Many dine-in restaurants are missing out on takeout revenue
Though many dine-in restaurants offered takeaway during the pandemic when premises were closed, Daniel believes they are missing a trick. "Personally I think that especially with COVID and other things happening, that if you're not doing takeaway, you're going to lose out because it's a massive part of the business. I missed out. This is the family's fourth pizzeria and this is the first one that we've had an online ordering system for. So I can personally say that I have missed out for the last 12 years."
"I was a bit old-school. And just liked the fact that people would come in and order, pay and leave. But there's so much more to this business and Flipdish helped me realise this. You have to move with the times. Putting the kiosk in was in part trying to have that edge, which is what I think you have to have nowadays."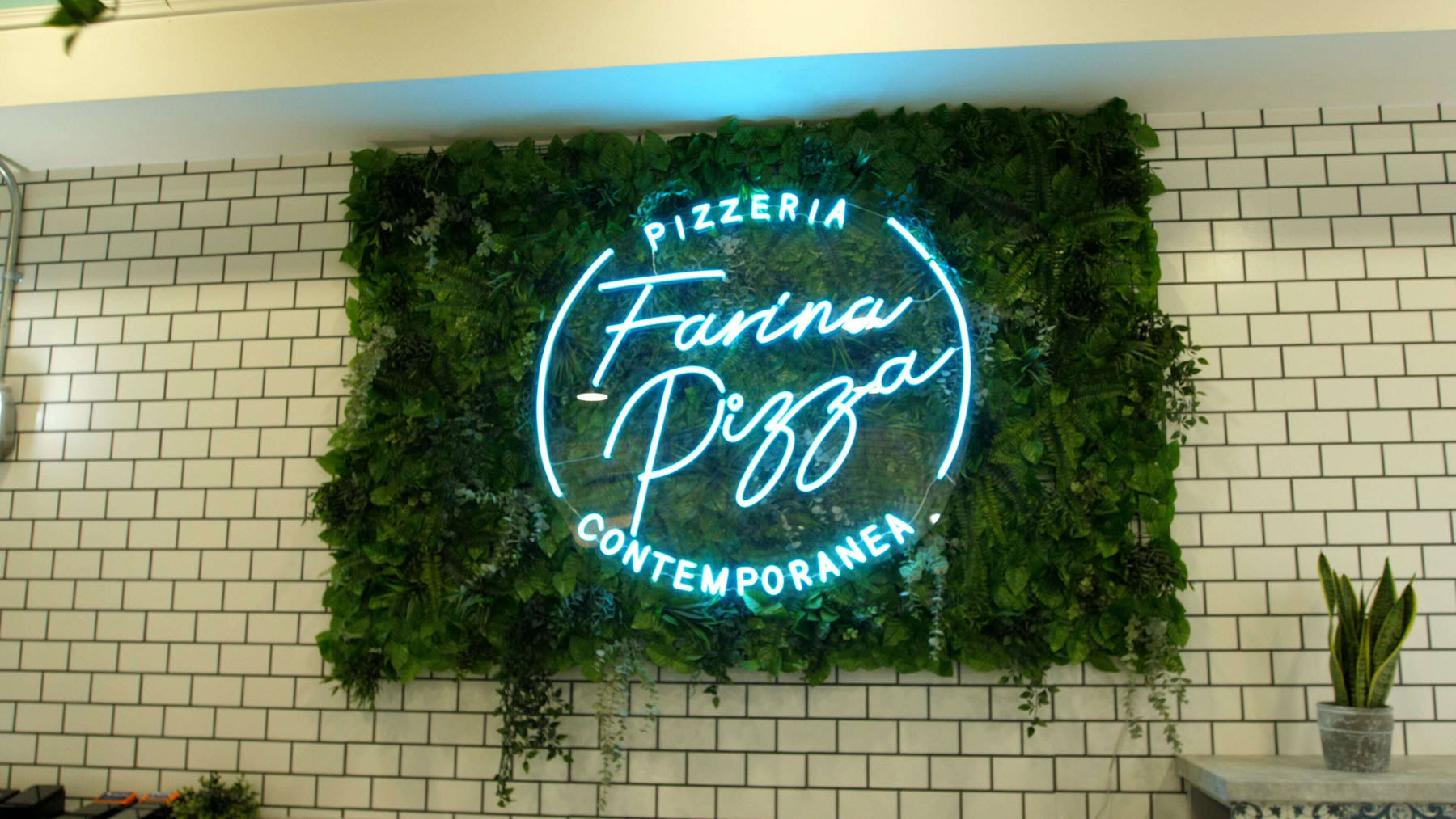 Farina Pizza is always busy making plans for the future. "We would love to open more locations, and we would love Flipdish to be part of that and take us forward."

Want to grow orders with kiosks and have your own branded website and app?
Talk to Sales