Restaurant Technology In 2020: Integrations for the full tech stack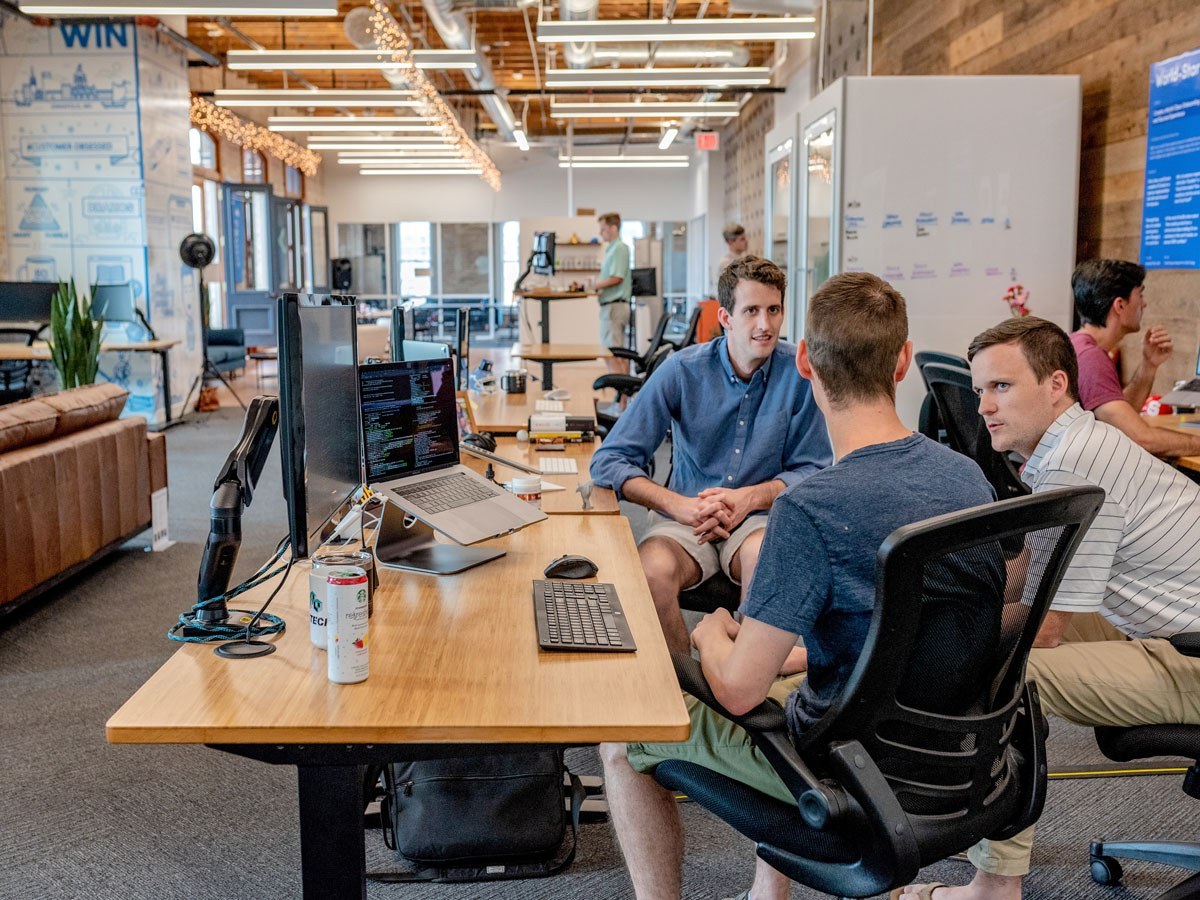 Restaurant technology has come a long way since the introduction of the first POS system in the 70s. Now in 2020, we have a world of tech solutions for every aspect of the restaurant business from back-of-house operations and inventory management, to smart reservation platforms, marketing and CRM software, to analytics, to delivery systems. The list goes on.

The revolution in restaurant technology is being driven by tech-savvy consumers. The 'millennial mindset' extends to almost every demographic. Customers expect restaurants to be embracing tech and offering the convenience we've all become accustomed to in daily life.
In a deep-dive on customer experience in the digital age, Deloitte concluded that "next-generation customers are values-driven, hyperconnected, ... tech-savvy, social, collaborative—and time-starved."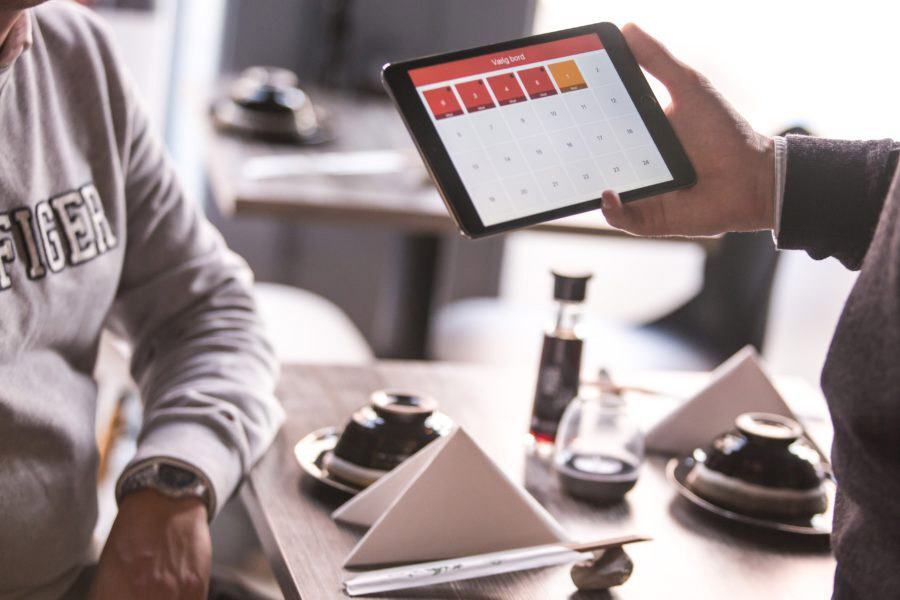 They want an efficient and seamless experience, whether it's delivery or dine-in. Deloitte's survey found that 40% of customers prefer to order online. And that at quick-serve restaurants, when technology is used to place an order, frequency of visit goes up 6% and spend per visit improves by a whopping 26%.
This means if you're not keeping up with restaurant technology trends, you're falling out of the game. Fast.
At the moment, 32% of restaurant operators feel they are lagging behind in their use of restaurant technology. While only 12% consider their operations to be leading-edge.
So where is restaurant technology heading? And what's the best way forward for restaurant operators who want to take advantage of the incredible diversity of restaurant technology solutions on the market.
Let's take stock and look at the varying needs of today's hospitality industry. And the best way for operators to make the most of restaurant technology.


The industry's diverse restaurant technology needs
With the restaurant industry worth $863 billion, it's bigger than ever. And new technologies are diversifying the tech needs of restaurants. Surveys show that 51% of Americans use delivery apps to purchase from fast-casual restaurants and that the numbers for digital ordering and delivery have been growing 300% faster than dine-in traffic since 2014.
We're at a point where the foodservice industry is branching off into dozens of subtly different niches. Each with its own specific tech needs. The problem for operators is negotiating this confusing new world of restaurant technology.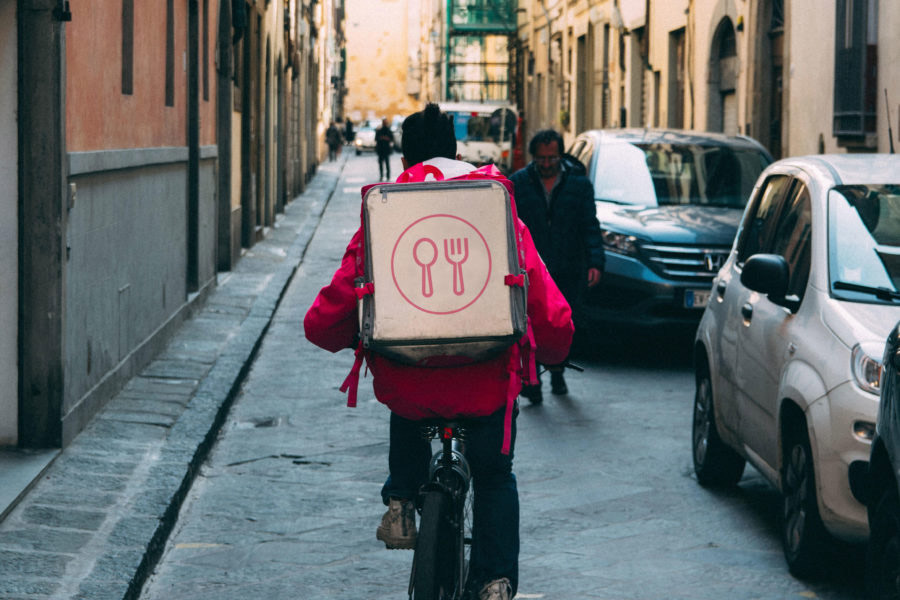 With takeaways, fast-casual restaurants, food trucks and delivery-only ghost kitchens occupying the marketplace as much as traditional restaurants these days, things are complicated. Each has a unique business model with a different area of focus: traditional takeaways offering pick-up and third-party delivery, full-service restaurants that also offer delivery, ghost kitchens without a front-of-house presence.
The rise of third-party delivery apps has forced restaurants to move over to digital ordering providers. In many cases, this has led to unconnected and chaotic systems. Many restaurants are using multiple devices to take orders from different delivery platforms, for example. And manually inputting orders into the POS. Kiosks and other on-premise ordering hardware are proving popular for fast-food chains. But this is another element that needs to be linked to existing systems.
Ideally, the front-of-house systems should be connected to the back-of-house systems – purchasing, inventory management, HR and team management software etc. – enabling data to be shared and used within the entire restaurant tech stack.
There are also innovations in tech like food waste reduction platforms and the use of AI and machine learning in inventory management and purchasing, not to mention the advent of robotic kitchens and drone delivery. All elements that restaurant operators may want to introduce into their systems and optimize for once they are more widely available.
There's a huge number of diverse problems tech solutions are trying to solve. And finding the best way to knit these solutions together depends on the type of restaurant you run. How do you get these systems to talk to each other? Can one all-encompassing solution do the job?


The (pipe)dream of the full restaurant tech stack
There are hundreds of providers claiming to offer solutions to all your restaurant technology needs. But there isn't one solution that can do everything. An all-encompassing tech platform is often too rigid to do the best job at linking different areas of operations.
Despite what marketing teams claim, these are Jack-of-all-trades-master-of-none systems. And even if an all-in-one restaurant technology platform is working for you now, if you are tied to one provider, it leaves no room to adapt to the fast-moving market.
Training, testing and implementing a whole new system comes with a heavy investment. And while operators are figuring out the teething problems, they are losing orders and driving customers away. Can you really afford to be starting again when the landscape shifts?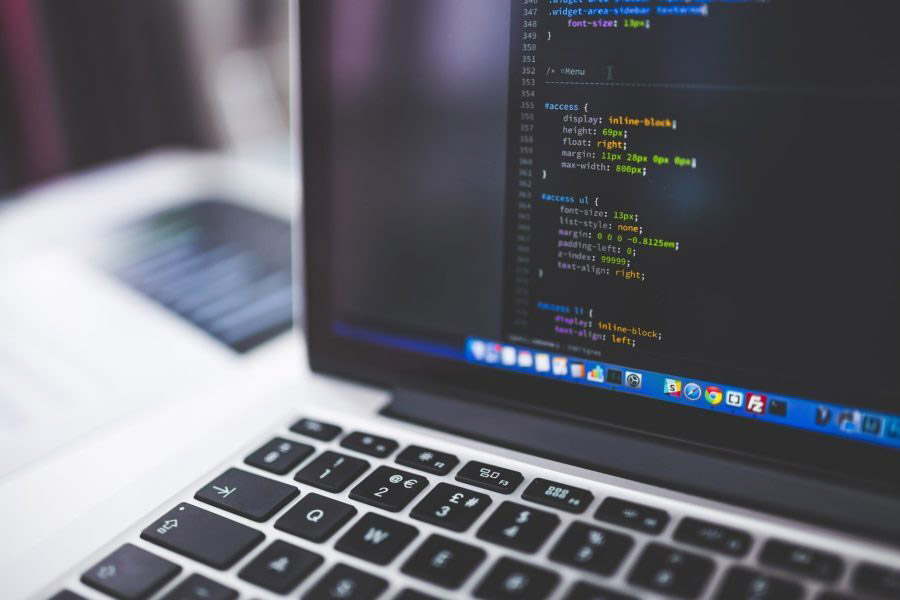 The dilemma

You end up with a choice between a bunch of systems that do a specific job brilliantly but don't work well together. Or one all-encompassing solution, that doesn't do any specific task particularly well.
What if restaurants were able to leverage the data of a unified system to attract more of the right customers and provide them with a better experience?
Lauren Hobbs, Co-Founder of TechTable, notes, "It's companies with this mindset that we think are leading the way towards greater access to information to make holistic decision making possible for operators."
There are excellent solutions on the market. But getting them working together is the real challenge. This calls for a new approach to restaurant technology.
What we need are tools that are specific to one function and do that job very well, as part of a system that is able to share data seamlessly and be adaptable to change. What we need is a collaborative restaurant technology eco-system.


Using integrations for the ultimate tech-stack
When providers work together and are able to share data seamlessly, something magical happens. You can have your cake and eat it.
You want the perfect solution for your restaurant's individual needs. But the benefits of having a streamlined data flow throughout your system. The only way to achieve this is by building your tech stack on solid foundations and making the most of integrations with other providers. You need a core system to store your data that can integrate with the best specific tech solutions on offer. In an ecosystem, restaurants can identify the solutions that best suit their needs and hang them off a central hub which acts as the main data store.
The restaurant gets its specific needs taken care of, while all the data is shared between the different solutions for use in every aspect of the business. Integrations are the key to bringing all the sophisticated tech solutions on the market together.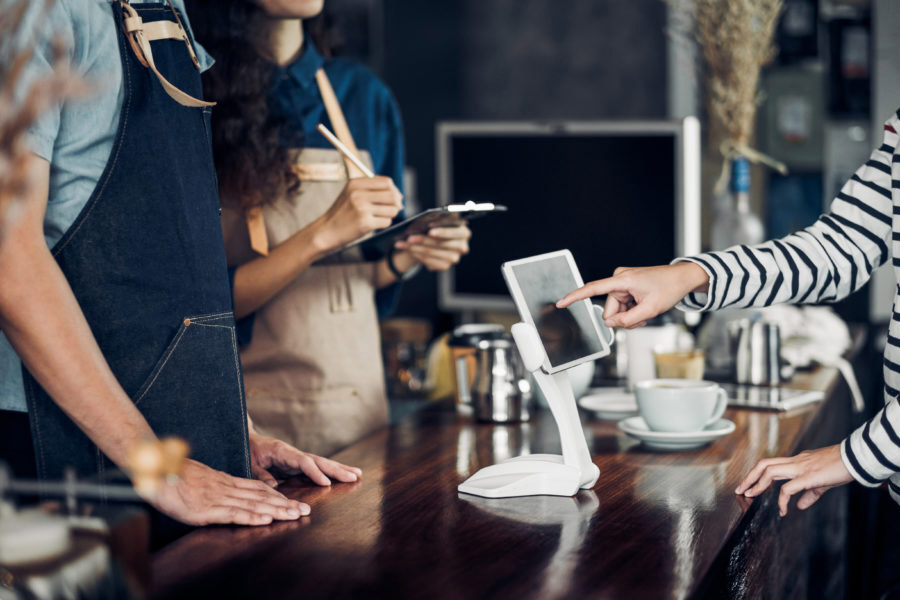 Flipdish is an example of a provider that has worked hard to partner with the leading restaurant technology brands from the best POS providers, to back-of-house operations and delivery platforms.

While Flipdish does not offer a complete tech stack for restaurants, it offers several pieces of the puzzle. Flipdish installs self-service kiosks, makes branded apps and offers managed marketing. It provides integrations with many of the major POS providers including Lightspeed, PAR and Oracle. It doesn't have a delivery platform, but it allows integration with last-mile experts like Stuart and GetSwift.
API integrations can be used to create a tailored tech stack where data is shared, but each part of the puzzle is a problem-specific tool – an industry-leader at one specific task.
You don't necessarily have to invest in all of these services yourself (ie. your own delivery service), you can take in-house whatever makes sense for your business model and the rest can be integrated into your system.
While no one tech stack can solve all the problems, if you use a system that can integrate with multiple solutions, you have the specificity, flexibility and big data, without the downsides of being tied to one provider.


The benefits of an integrated tech stack
Rather than being stuck with one system, you are able to adapt and change your tech stack as the industry shifts and new solutions emerge. If one solution isn't working as you hoped, you can rethink and replace it with something else, without throwing out the whole system.
There's no point in having juicy customer data that you know can be used to boost profits if you can't access it. Avoid fragmented silos of data. Instead, use your data to understand who your customers are, where they found you and what they want. Use this insight to guide your marketing and operational decisions.
Improved guest experience
Right from a promotional email which clicks through to a booking widget. From the host at the door with an iPad, who knows your customer's name and drinks preference. To the POS that is linked to the delivery order system, which sends orders straight through to the kitchen. To the purchasing and inventory management system that makes sure you have the right ingredients for your signature dish. A solid tech stack provides value to the customer at every touchpoint, even when they don't see it.
A smooth flow of data through your tech stack is crucial to providing the guest with a seamless experience of excellent hospitality. Get this right and you're on the road to exceptional customer loyalty.
Boost to your bottom line
When you're using problem-specific tools that can share data, the benefits add together to produce a massive impact on your balance sheet. Savings come from increased efficiency, reduced waste, a boost to staff morale, better customer retention and more. In a world where data is king, can you really afford to not be using the best solutions for each aspect of your business?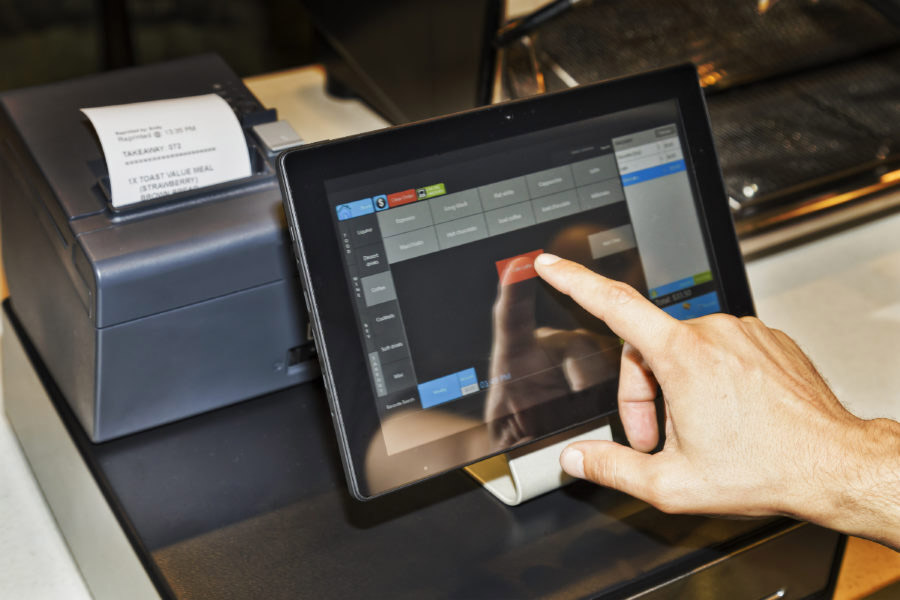 Introducing your restaurant's custom-built restaurant technology stack
Every restaurant or takeaway is different. And successful restaurants are able to adapt and innovate quickly to new technology. Don't let your business get stuck in a rut. Either with an all-in-one system that's a master of nothing or with a mess of unconnected solutions and siloed data.
Opt for a solid foundation on which to build a custom restaurant tech stack tailored to the needs of your restaurant. A lean, bespoke solution, with carefully thought-out integrations providing for all your specific needs. With all your data stored on one central system, ready to be used to full advantage.
Increase efficiency, drive customer satisfaction and boost your bottom line with a tailored restaurant tech stack to be proud of.
Find out more about our integrations with the industry's best software providers. If you don't see the integration you're looking for, you can even build your own integration to further refine your tech stack to your specific needs.


Learn more about how Flipdish can help your business:


Interested to learn more about how Flipdish can help your restaurant or takeaway?