Redefining the future of the pub experience with digital ordering
After a year of lockdowns and ever-changing restrictions for the hospitality industry, the pandemic may have changed the traditional pub experience forever with digital ordering set to shape the future of British pubs permanently.
According to our latest survey of UK pub goers, almost half of singletons (49%) are keen to keep payments via smartphones, indicating that when it comes to dating they want to avoid the awkward bill moment at the end of the meal.
Additionally, 1 in 4 (26%) 18-24 year olds are keeping an eye on their bank balance, preferring digital ordering and payment options so they can consume at their own pace or avoid getting tied into rounds, highlighting how especially badly this age group has been financially hit by the pandemic.
In a nod to the inevitable onslaught of packed-out bars and pubs, 55% of British pub goers want to keep menus digital and ordering online a permanent change to avoid lengthy waits at busy venues, and 50% of forward-planning women feel that easy online booking of pub tables has made their social lives easier, and helps avoid wasting valuable time trying to find a venue with space to accommodate catch ups, after work drinks and pub lunches.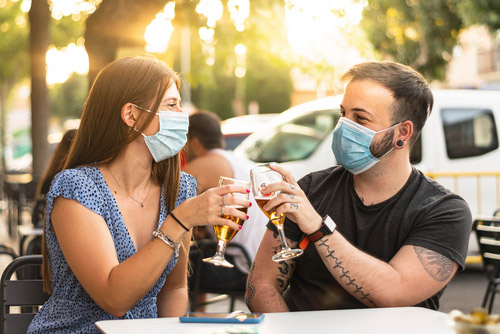 Other key stats of interest from the research we commissioned with Radio Relations and Censuswide include:

• only 27% of Brits want to avoid crowded bars exclusively due to health concerns
• 80% of pub-goers want pubs to keep digital ordering systems even after guidelines change
• 43% of over 55s are nervous about being in crowded bar areas despite being most likely to have had the vaccine, compared to only 14% of 18-24 year old
• one in four (26%) think viewing menus digitally should be here to stay in a bid to be more hygienic and cut down waiting times after they've been seated
• 26% of people in Wales are most excited about eating pub food indoors
• catch ups with loved ones is the most exciting thing about restrictions lifting for 62% of people in Northern Ireland
While digital ordering was originally implemented to keep customers and staff safe after the first lockdown was lifted, it's become evident that it has a whole host of additional benefits.
Our latest research mirrors the findings from research we commissioned at the end of the first UK lockdown in 2020, which revealed that 80% of UK pub-goers are keen for digitalisation to stay not only because it keeps them safe, but because it enhances their experience.
The findings indicate an obvious change in attitudes towards getting a round in, splitting bills on dates, popping for a swift after-work pint and maximising time with loved ones instead of queuing at the bar.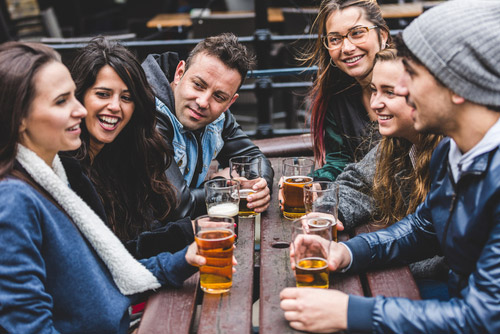 Pubs are such a vital part of UK culture, and helping people maximise the enjoyment of the time they spend in them is important for the future of the hospitality industry.
We've seen the resilience of pubs and bars around the UK during the pandemic as they launch delivery boxes and transform car parks to dining areas, and this innovation has been key to the survival of the industry.
With punters declaring that they want ordering online to stay to feel safer, avoid long queues and manage their spending better, it looks like Covid-19 may have reshaped the future of the industry.
For one Flipdish customer in Wales, Steve Wynne, Licensee of The Hand Inn pub, digital ordering has made a huge difference to his business and enabled it to quickly get back on its feet when reopening after a year of lockdowns.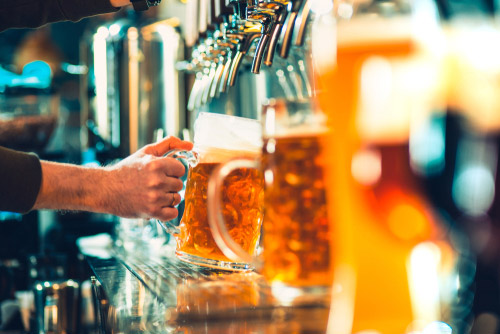 "Our customers have easily got to grips with using their smartphones to view menus and order directly," he says.
"While customer service remains at the heart of The Hand Inn and staff continue to interact with our customers, this digitalisation is great for those who prefer to stay seated and maximise the time they have with their loved ones."
Interestingly, It is not just drinkers that are benefiting from digital ordering, with staff preferring it too, according to another Flipdish customer, David Johnston, owner of The Paper Mill and The Craigie in Scotland.
"Digital ordering has helped our staff focus on providing an amazing customer experience and spend less time trying to work out who should be served next, how much change they should be giving and remembering difficult orders," he says.
"Having our own branded app from Flipdish removes those obstacles for us, and allows our team to focus on excellent service and building great relationships with punters who don't want to lose that in-person experience."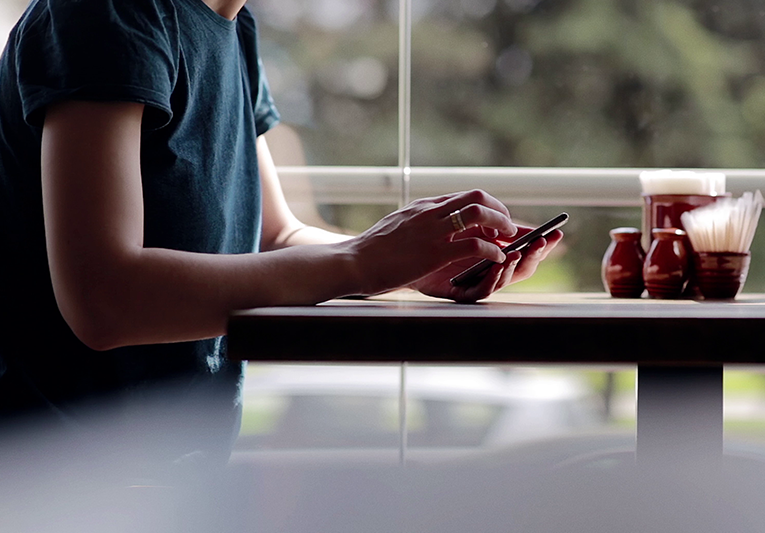 Get started with digital ordering for your pub today
Talk to sales