Fish and chip shops embrace digital ordering as pandemic transforms customer behaviour
· Nine out of ten British consumers believe fish and chips are integral to UK culture
· 30% of British consumers order fish and chips at least once a week
· 89% of fish and chip shops in the UK have invested in digital technology to help overcome Covid challenges
As the hospitality industry opens back up in the UK and people can finally celebrate being able to reunite in restaurants and bars once more, quintessentially British dish, fish and chips, ought to be high on the menu after our latest research revealed it's one of the hardest hit sectors of the industry.
The local chippie has established itself at the heart of neighbourhoods all around the UK – indeed, 32% got regularly involved with their local communities before the pandemic hit.
Almost one in four chippies (23%) knew their regulars by name and 34% regularly engaged in small talk with their punters – not surprising given that pre-pandemic, three quarters (75%) of fish and chip shops saw their regulars at least once a week.
However, a third of Brits (34%) stopped ordering fish and chips during the pandemic – a worrying trend which led to 60% of owners worrying about going out of business at least once a week.
Unlike other restaurant takeaway options, fish and chips is a cuisine that two thirds (66%) of customers have traditionally liked to order and pick up in person – something that has been unsafe during lockdown.
As a result, 93% of fish and chip sellers around the UK believe national and local governments should do more to support them. This follows our research that shows that nine out of ten (91%) of Brits believe that fish and chips are an integral part of British culture, the origins of which are detailed in our history of fish and chips timeline.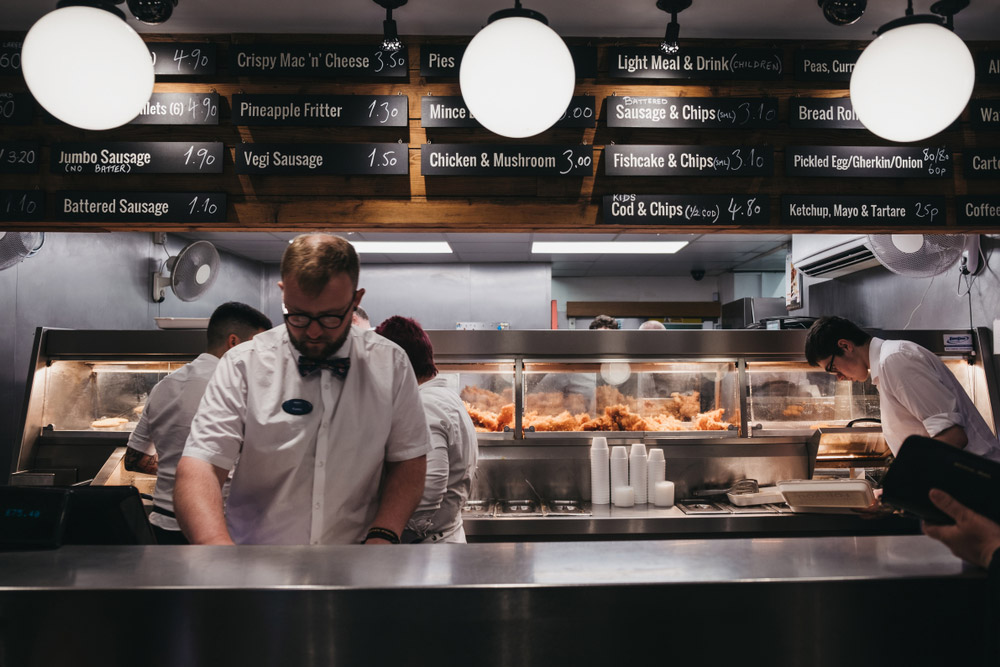 Indeed, with close to 10,000 fish and chip shops across the UK, British fish and chips is one of the nation's favourite takeaway cuisines.
In order to survive during the pandemic, many chippies turned to third party aggregators to deliver food to customers, but over half (52%) have said that food delivery platforms take too big a cut of revenue, and 41% struggle with poor customer service from them.
However, it's not all doom and gloom; despite this stat, 41% have found that the pandemic affected them positively. In St Andrews, Scotland, Cromars fish and chip shop saw a phenomenal 550% increase in order revenue, and a 600% increase in order amount in just 90 days.

Whilst 89% invested in digital tech offerings to help overcome Covid challenges, 68% created their own digital ordering system to modernise their business, streamline the ordering process and keep their regulars safe with allocated pick-up times and loyalty schemes.
Rob Norris from the National Federation of Fish Friers says fish and chips are the undisputed national dish of Great Britain; steeped in history and still loved and enjoyed by customers across the UK on a regular basis.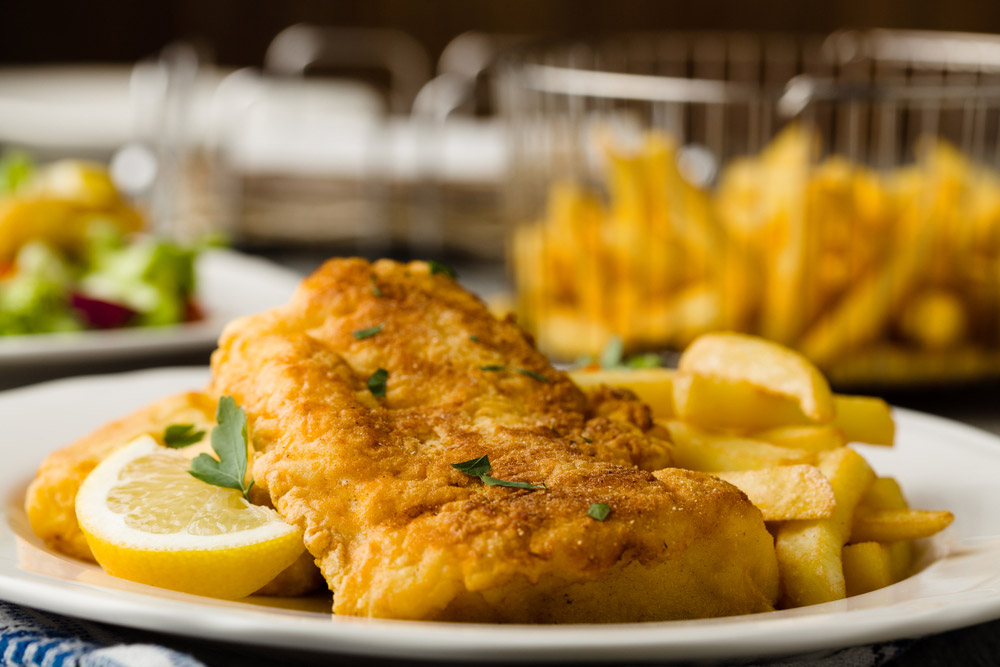 "A cultural and culinary symbol of our country that is instantly recognised as British the world over, its sellers continue to be an important part of every community. The industry that has been hit particularly badly by the pandemic, but an incredible 89% have managed to continue serving their customers by innovating their ordering and delivery offering that's sure to set them up for years to come," he says.
While fish and chip shops have historically been synonymous with in-person ordering and pick up, digital technology ordering has become standard in the industry since the pandemic.
Although many fish and chip shops introduced digital ordering during the pandemic out of immediate necessity to remain trading and keep customers safe, it's now obvious that getting customers ordering on their own branded mobile app or website offers a whole host of additional benefits, from streamlining their businesses, to reducing waiting time for customers and helping develop marketing and loyalty campaigns for regulars.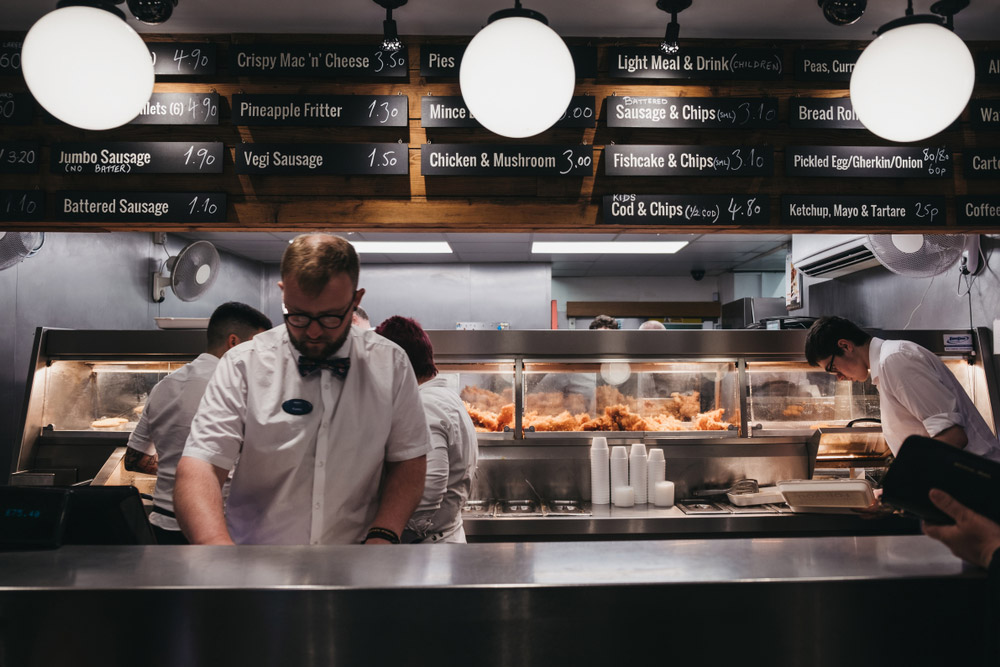 Get started with online ordering for your busines today
Talk to sales