How does a restaurant POS system work?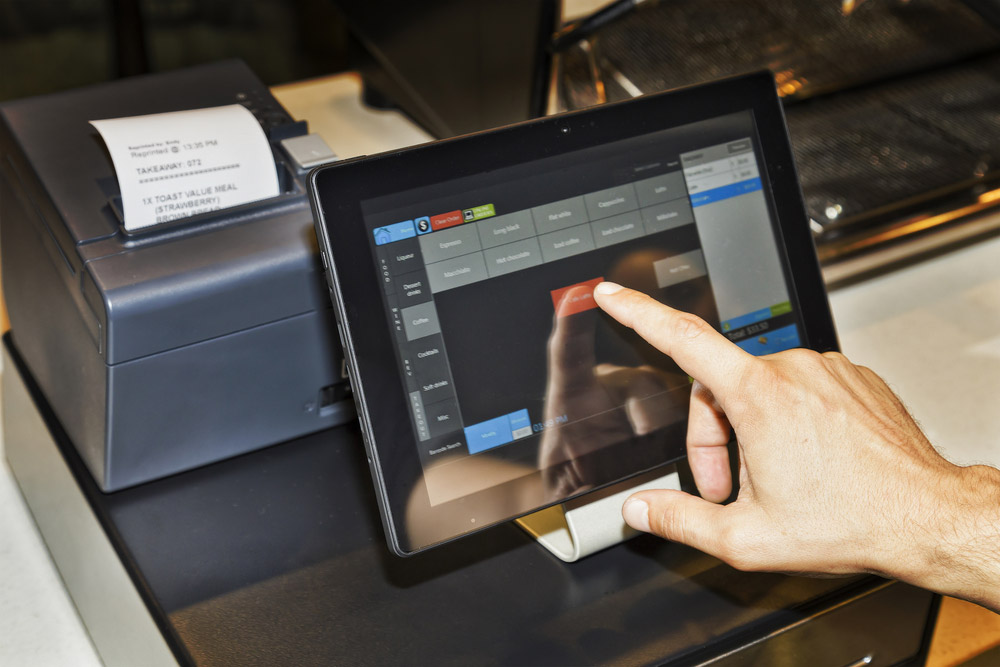 If you're thinking, 'how does a restaurant POS system work?', you probably don't mean: 'what coding language is the software written in?' or 'which materials went into building the hardware?'
As a restaurant operator, you're probably more interested in what it can do to improve your operations and make your business more efficient.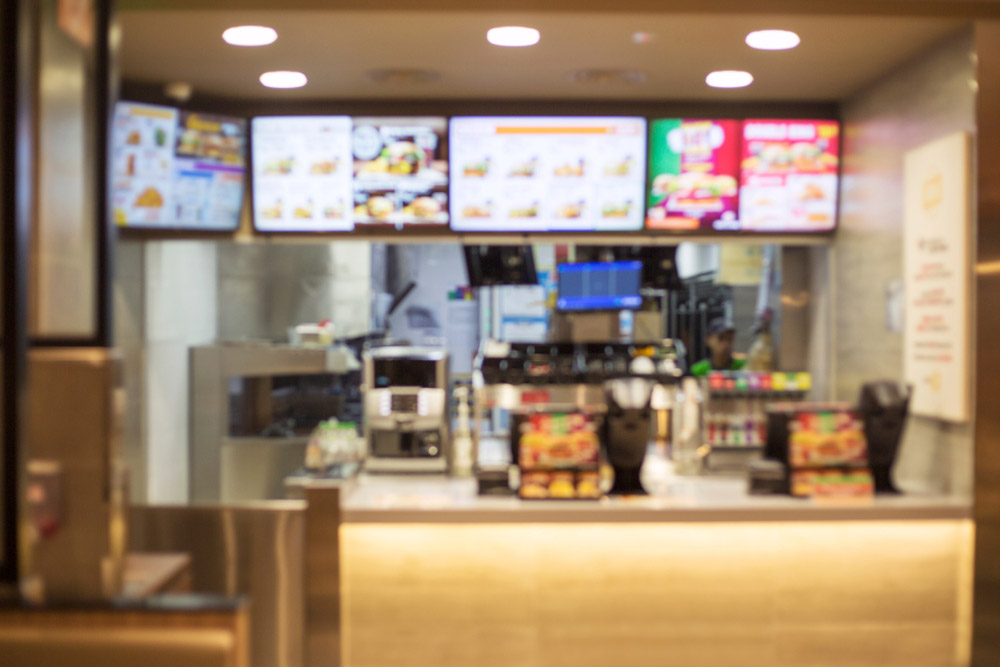 Well, a modern restaurant POS system can do a whole lot more than process orders and payments. The best restaurant POS systems are built to handle ordering and payments seamlessly, but also have a bunch of restaurant management features built-in.
That means that all your restaurant data is stored in one system. And you can manage your restaurant and access insights from that data without logging in to multiple devices and accounts.
You can access everything from whatever device you have to hand, whether it's a tablet, smartphone or desktop computer in or outside the restaurant, or a POS terminal running on any operating system.
That's the high-level view, but now let's get into the details of what a restaurant POS system can do and answer the question: 'how does a restaurant POS system work?'
How does a restaurant POS system work?
Let's break this question down into a few smaller parts and look at what a modern restaurant POS system can do, how to get started and how much it is likely to cost.
Along the way we'll get into the benefits and drawbacks of an end-to-end restaurant POS and restaurant management system.
What can a restaurant POS system do?
Traditionally the restaurant POS was the physical point of sale where orders were input and transactions were processed.
Things have come a long way and these days, restaurant POS systems tend to be cloud-based, meaning the data they use is stored on the internet, so you can access the software from anywhere.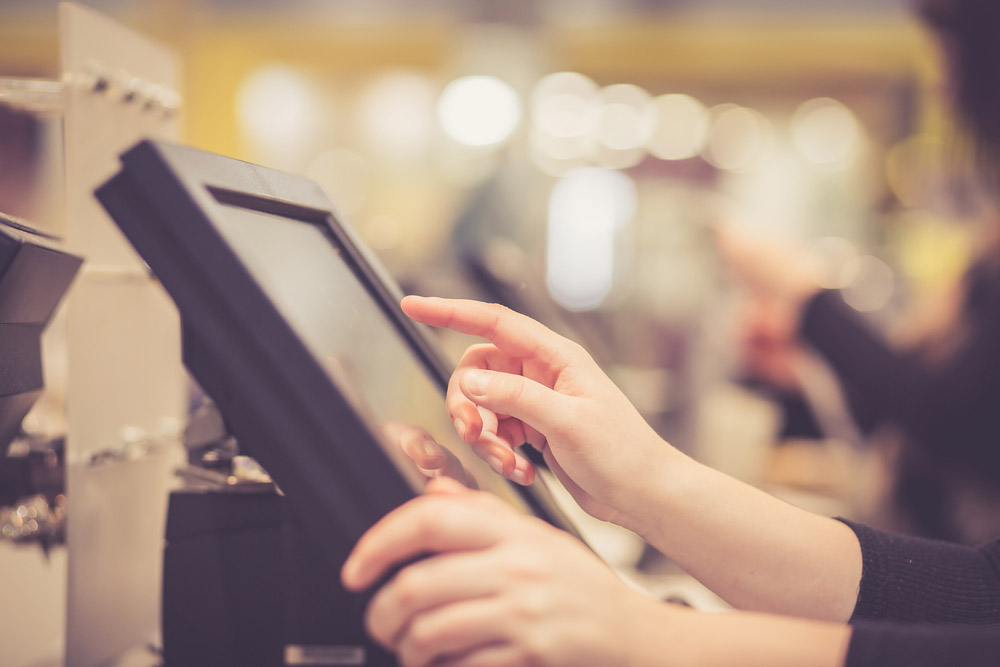 They can also perform a lot more tasks. You can expect a solid restaurant POS to have a number of front and back-of-house restaurant management features built-in. Essentially performing the function of multiple systems in one.
Features you can expect in most restaurant POS systems:
Integrated payment processing

In-store ordering

Digital ordering

Staff clock-in and out

Basic reporting
Extra features in a game-changing POS system:
Staff scheduling

Inventory management

Kiosk ordering

Order ingest

Driver tracking

CRM and marketing features

Health and food safety compliance tools

Kitchen Display System

Customer and driver display screens

Multi-store management

Smart reporting tools
As you can see, the number of functions available is mind-blowing, which is why choosing your POS is one of the most important decisions you'll make.
How is a restaurant POS system installed?
Installation of POS hardware used to be an expensive time-consuming process. Engineers would have to come to your restaurant and install servers, terminals and cash registers physically.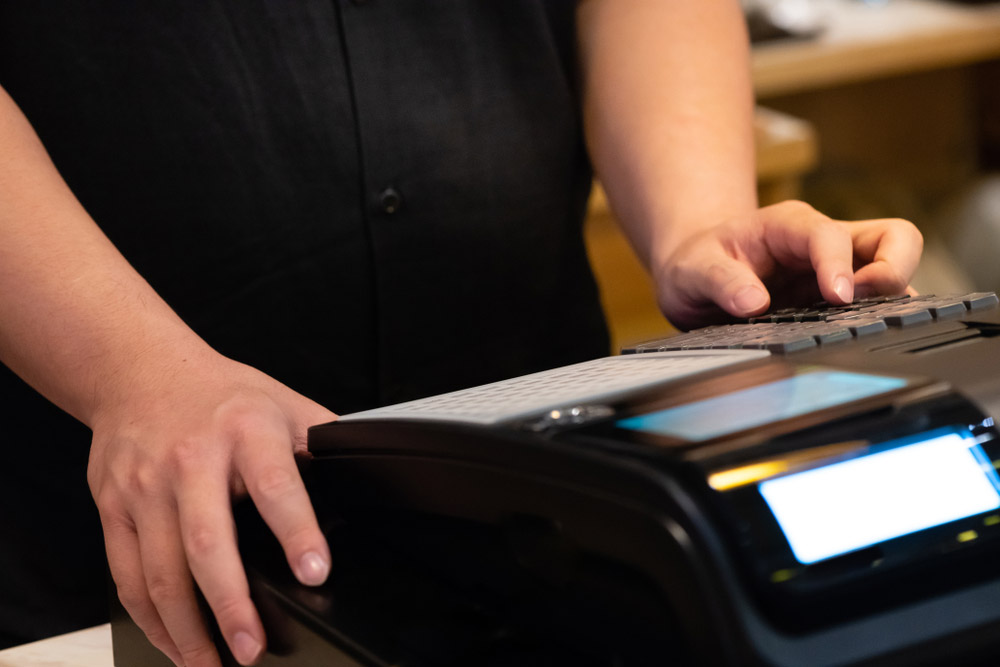 But with a cloud-based POS, there's no need for bulky servers and associated maintenance costs. And modern systems tend to run on any device. So you don't need specialist hardware.
Many restaurants run their POS systems on tablets or existing hardware which means they don't have to a huge amount pay upfront to start getting the benefits of the POS system.
A restaurant POS system running in the cloud can be remote installed with support from the technology provider, making it a quick and pain-free experience.
How much does a restaurant POS system cost?
The cost of a restaurant POS depends on the fee structure, number of users and many other factors. But to give you a rough idea, here are the main ways POS systems are paid for:
Monthly subscription
Cloud-based POS systems, like most software, is often paid for with a monthly subscription. Depending on the provider and number of users and locations you need, it could be anywhere between $50 - 250+ per month.
Additional features may come at an extra cost and most providers will offer a number of subscription tiers so you can pay for all the features you need and nothing more.
Transaction fees
Most providers will charge a transaction fee as a percentage on each order or payment processed. This might be somewhere between 1-10% depending if it covers online ordering or is just for payment processing.
When you consider that delivery marketplaces can charge as much as 35% for processing orders and payments, the transaction fee looks less egregious. But you'll have to crunch the numbers and figure out the best solution for your restaurant.
Hardware cost
If you are receiving hardware for your POS to run on, your provider may charge an upfront fee for this. For example, ordering kiosks, kitchen display screens and cash drawers might cost a few hundred dollars upfront.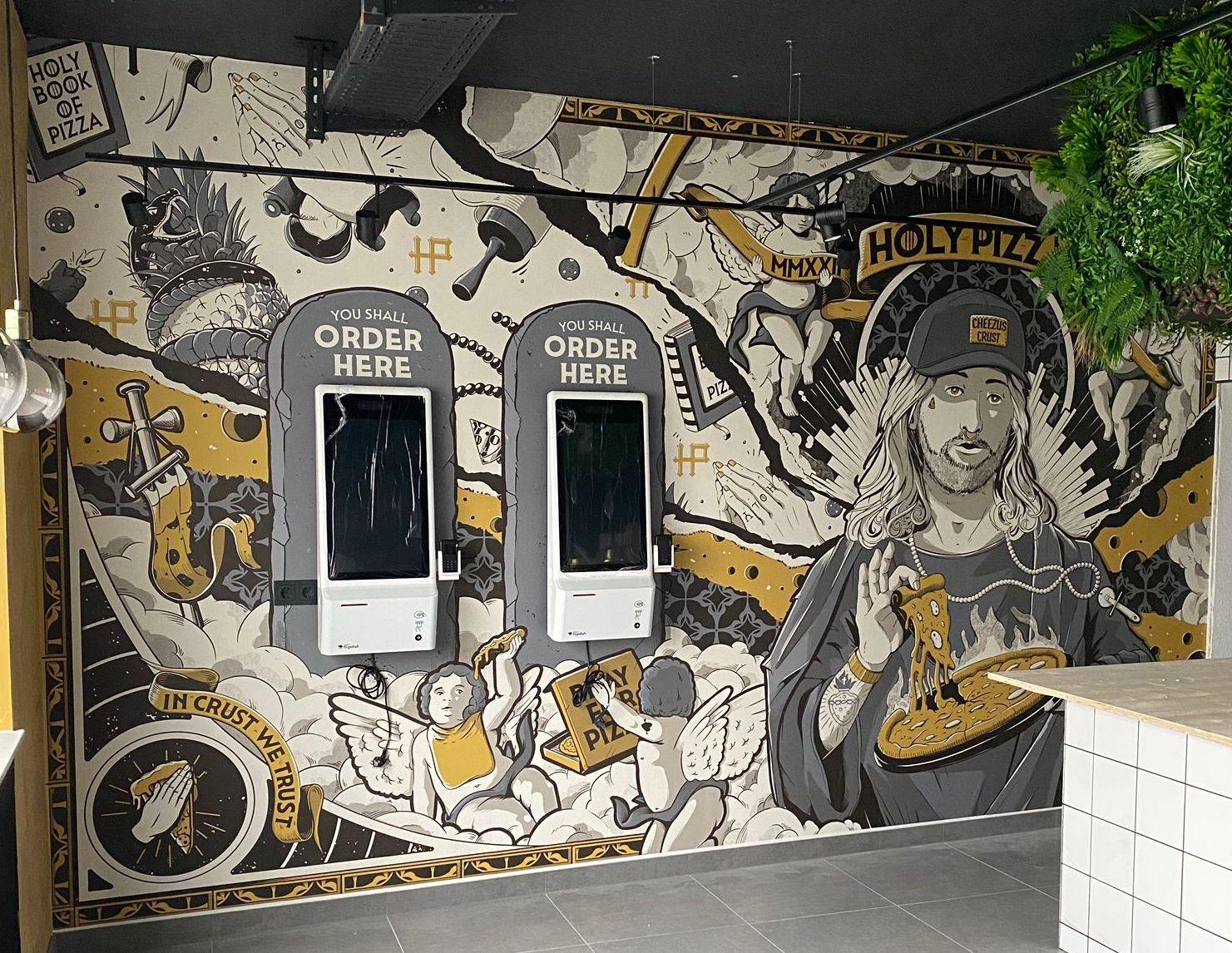 The cost of this hardware is likely to be a lot less than the traditional installation of servers, terminals and all the associated wiring of legacy restaurant POS systems.
How does restaurant a POS system work? Flippin' well actually
We hope your question has been fully answered. A modern restaurant POS system is a powerful piece of kit that can transform how you run your restaurant.
From processing payments in every form, taking in orders from multiple channels, organising tickets on digital screens to tracking your delivery drivers, the modern POS is truly an end-to-end solution.
The key is to find the right POS for your restaurant that gives you all the features you need, but doesn't charge you for tools that you won't use. A subscription with different tiers gives you the flexibility to choose the features you need so you get the maximum value from your restaurant POS system.