8 ways to attract new restaurant customers
Word of mouth means your restaurant is only as good as your last vocal customer. But what can you do on top of providing great food and superb service? Here we look at eight ways to attract new restaurant customers.

1. Advertise on Google
Google Ads (formerly Google Adwords) allows you to target audiences by geographical location, so your ad is only shown to people in a particular radius of your business. Google Ads is one of the leanest ways of advertising your restaurant if you do it right.
To set up your ads, come up with a list of keywords that describe your business and include your location too e.g. "kebab takeaway Lewisham". Use Google Trends or a paid-for tool, like Semrush, to identify what people are searching for. As costs are based on the popularity of keywords, you may need to go niche to keep costs low and reach high-intent searchers e.g. " baklava delivery Lewisham".
Using Google Ads for restaurants is one speciality of our Flipdish Managed Marketing team, who achieve an average return on investment of 533% for Flipdish customers.

2. Be active on social media

Social media can be a great way to reach new customers and remind your current customers of you. However, the days of free social media are long gone. Not only is it time-consuming to create and format content for different channels, you'll also need to pay if you want your posts to be seen on Facebook, where organic reach is cited at around 5%.
TikTok marketing for restaurants is a huge opportunity. TikTok is growing fast in terms of user stats, with 1.2 billion active monthly users. And though it was adopted early by younger demographics, the userbase is now aging up, with 41.7% between 18 and 24 and a quarter of users 35 or older.

Due to TikTok's innate virality, content can reach a wide audience, and as creating video content takes time, larger chains and franchises usually see a better return on their efforts. Currently advertising on TikTok is in its infancy, so you can target by country and if you're in the US, you can drill down closer. Do keep on checking in for when they offer geotargeted ads in your region.
3. Buy ads on social media channels

Instagram is owned by Facebook and Facebook mean business. As mentioned earlier, if you want to reach new and existing customers, you will need to do some social media advertising. However, a little can go a long way as the data collected on channel users is quite expansive, so you can go totally niche to make your budget stretch.
Flipdish's Managed Marketing team are experts in social media advertising and deliver strong ROIs to restaurants of all sizes, every month, with snappy copy and scroll-stopping imagery.
4. Do flyer drops in your local area

Sometimes the old ways are the best ways. A flyer drop is a small upfront investment and while previously, it was more difficult to statistically accredit any increase in orders with a flyer drop, it is now much easier to track with QR codes. Simply add a unique QR code to the design and count the orders coming in.

5. Create strategic alliances with local businesses

If COVID-19 reminded us of anything, it's the power of community. Collaborate with other local businesses, such as selling pantry items from local producers and getting sweet treats from specialists nearby. Is there a florist near you who could provide your restaurant with seasonal displays? Start making connections and agree mutually beneficial social media tagging strategies to give both businesses a boost.
6. Host special events

If restrictions allow where you are, consider hosting events to bring in returning customers and new faces. This can include seasonal tasting menus, 'meet the chef' sittings and guest chefs, and if your restaurant isn't open in the morning or the evening, you could use your space to host your own or rent it out for events like fermenting or baking workshops or wreath-making classes. You could provide drinks and snacks to showcase your menu.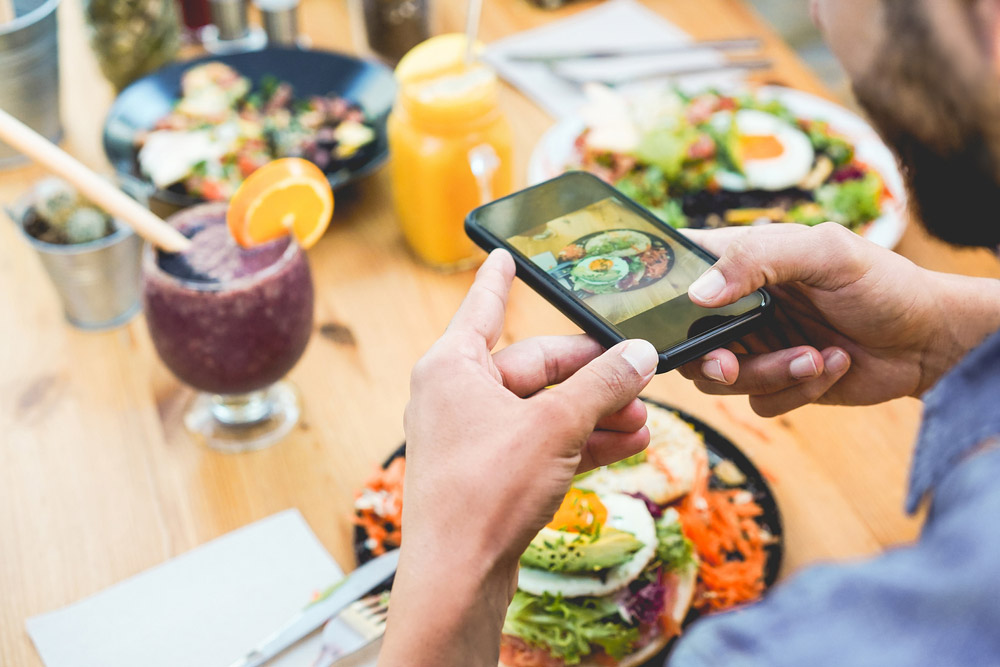 7. Consider working with influencers

There is an abundance of influencers working today, and depending on your restaurant business size, you will be thinking national or local. Naturally, an influencer with national reach will be more expensive and only suitable if you have multiple premises — and a large budget. Independents and smaller restaurant chains should look to micro-influencers, which are accounts with anywhere from 10,000-50,000 followers. However, you could get a great return on an arrangement with an influencer with just 1,000 followers, if they are the right 1,000 people. Don't get hung up on follower numbers, but do request location details of their followers to make an informed decision.
8. Get verified for Google My Business
Google Business Profiles work across Google Search and Google Maps, and with your own profile, you can present photographs and details of your restaurant and host customer reviews. Google My Business gives your website more visibility in search, which is where you want to be when hungry customers are searching for "restaurants near me". Getting verified for Google My Business is surprisingly old-school. It involves getting a postcard to your business, so the sooner you start this process, the better.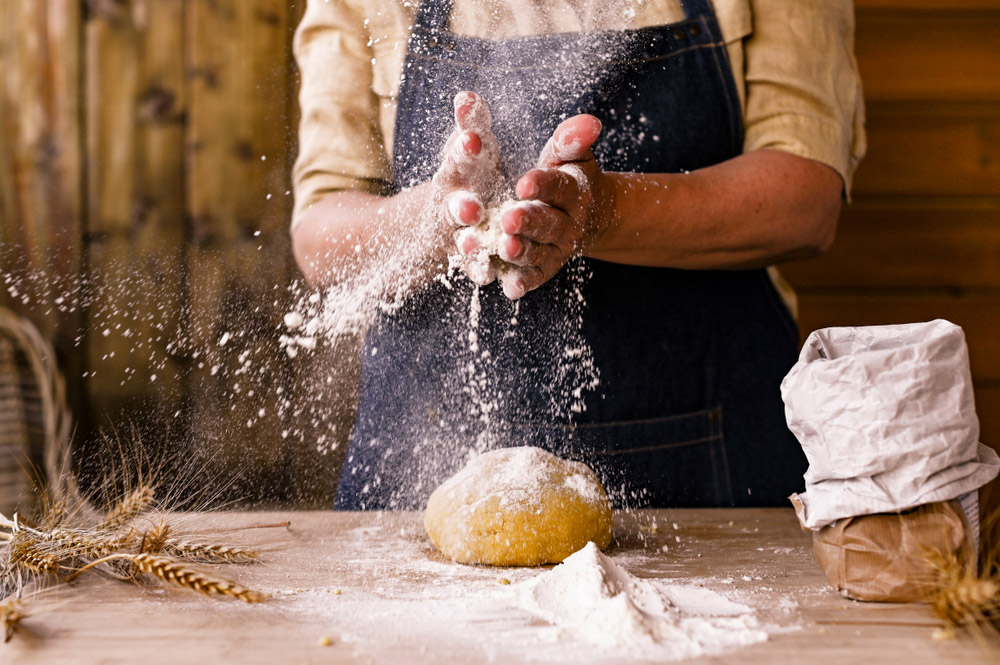 Want to learn more about Flipdish Managed Marketing?
Talk to sales