A Christmas like no other: How to prepare your restaurant for 2020 festive season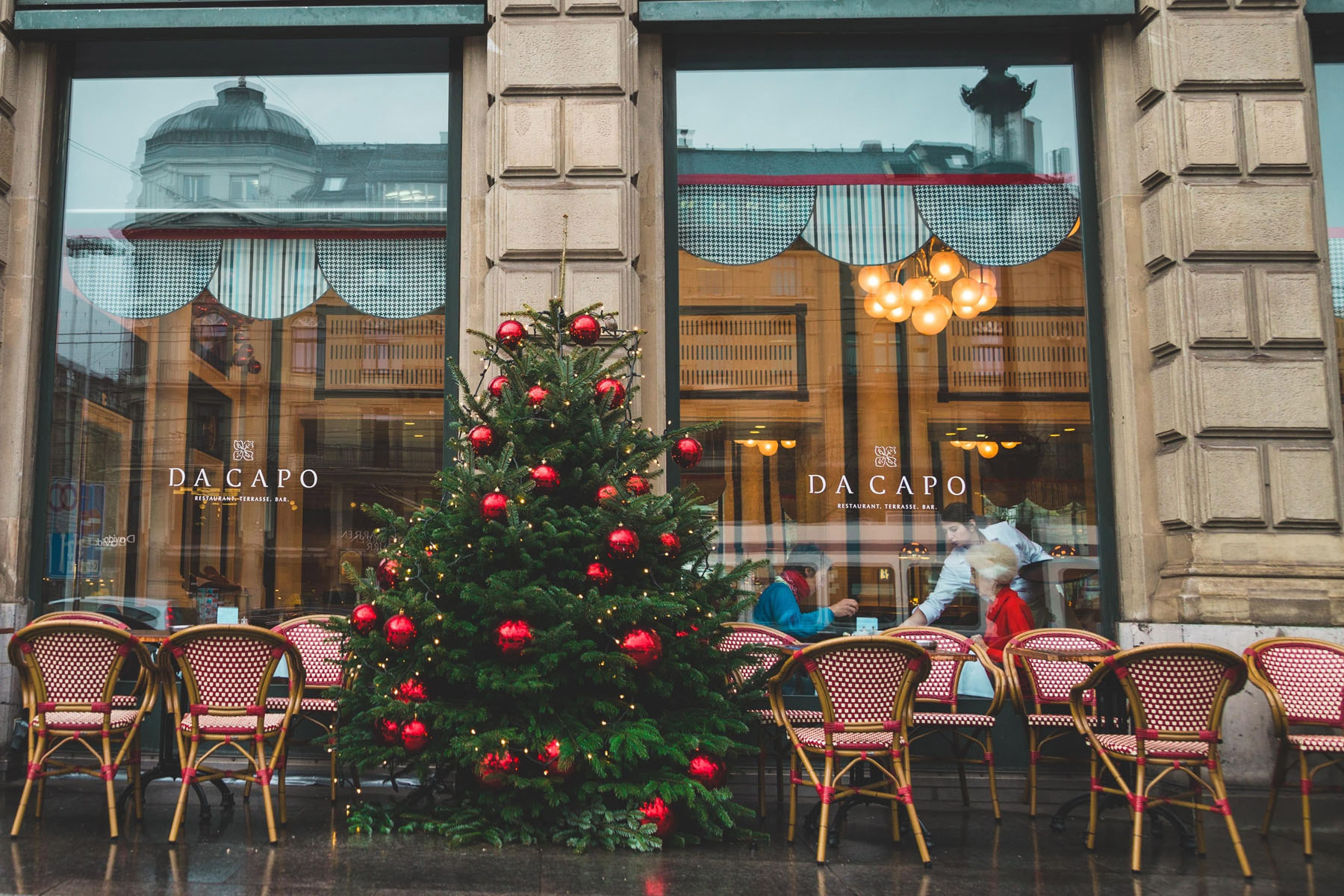 Christmas is rapidly approaching - and like everything else in 2020, it's sure to be anything but 'normal'. However, the festive season is always a crucial sales period for restaurants, bars and other hospitality businesses, and that remains so this year, even if coronavirus has radically altered so much of life as we know it.
In a normal year, it's a time when most in the sector can capitalise, as customers indulge in traditional festivities. That can still be the case this year, but with extra challenges to be faced. And the stakes have definitely been raised, coming to the end of such a tumultuous year.


Business, but not as usual
It's expected that the strict lockdown measures of recent weeks will be relaxed in many countries during Christmas, at least temporarily, giving businesses a welcome opportunity to make significant sales volumes. Indeed, it's seen by many as a chance to make up for lost time.
However, even with restrictions easing and customers returning to dine-in in greater numbers, the reality of the virus remains and businesses need to operate within those constraints.
And you need to do it while maximising much-needed turnover and profit margins. You're probably already in the throes of preparing for the expected festive surge, so we wanted to give you some useful advice and tips to set you up for success.


Expect a dine-in surge
Although there's different rules in place for different countries, many restaurants and bars worldwide which have been closed recently will be in a position to reopen their dine-in service at some point during December. And with customers so deprived of social activity over recent months and eager for Christmas celebrations, there's bound to be a surge in trade.
That is to be welcomed of course, but again, while being mindful that it's not just like the festive period of any other year. There are extra challenges and demands. There needs to be a focus on complying with social distancing rules and hygiene protocols to curtail the virus spread.


Get your restaurant ready to reopen
First and foremost, look at the set-up of your premises. It might be necessary to rearrange customer seating to meet social distancing rules.
While complying with the rules, you of course want to maximise your capacity to cater for peak times during Christmas. Increasing outdoor seating capacity is one option here, as well as utilising any extra indoor space. Good hygiene facilities for customers and PPE equipment for staff also remain important.
Thankfully, many businesses have already experienced and managed these challenges earlier in the year, when reopening after the first wave of lockdown. For further advice and tips on how to reopen safely and effectively, download our checklist and playbook on rebooting your hospitality business after lockdown.


Leverage tech to drive sales
You can also leverage digital ordering technology to your advantage in the dine-in environment during this crucial period. Table ordering and self-service kiosks help with the health and safety aspects by reducing staff-customer contact, while also boosting efficiency and helping to increase average order values. At the most busy, intense times this Christmas, they might give you the edge you need.
That brings in the financial side of things - the technology can ease the demands on staff and therefore reduce staffing costs. With margins already tight, it's imperative to maximise efficiency and minimise costs where possible. Another part of this is being well organised with food and drink supplies, to ensure you are well stocked to meet demand while avoiding waste at the same time.
Being on top of all these aspects of your business will improve your margins and bottom line.


Create the usual Christmas spirit - but even better!
Now to something a bit less technical and more in the spirit of Christmas fun! While COVID is of course a pervasive issue and safety around it is essential, you can still create the festive atmosphere on the premises at the same time. It's part of the Christmas hospitality experience every year, and should not be any less present this year.
In fact, you should probably make an extra effort in this regard. Look at how you can amplify the spirit of Christmas for dine-in customers. Great Christmas decorations, the Christmas music that everyone loves, and festive staff attire all add positively to that customer experience.
As you spend time gearing up for the season, you can focus on upping your game in these areas - customers appreciate these little touches and attention to detail as they celebrate the season.


Craft a Christmas themed menu
Reviewing and revamping your menu for Christmas could definitely be a worthwhile exercise, especially in the exceptional circumstances of 2020. Consider creating a customised menu especially for the festive period, including seasonal favourites while also concentrating on your best-sellers and signature dishes.
You might also consider streamlining the menu by dropping items that are out of season and not big sellers. This also helps efficiency in the kitchen. Another tactic is to tweak your online takeaway menu to optimise that side of your business.
Seasonal promotions and special offers can really drive up turnover too. For example, some restaurants offer a set three-course Christmas menu, which gives customers an attractive bundle deal and is especially appealing to groups. Again, keep a close eye on the finances here, to make sure any special deals are profitable for you. If they are, it can be a real win-win scenario for the business and customers.


Continue takeaway and online ordering
Even with dine-in returning for Christmas, many people will choose to exercise caution and order takeaway to enjoy meals at home with their families, avoiding crowds and social contact. You can satisfy the demand for delivery and collection with online ordering through your website or app, even while dine-in is also operating at high capacity.
That way you're firing on several fronts, taking advantage of multiple streams of income and maximising revenue during the strong window of opportunity that Christmas presents. Our Pre-Ordering and Order Throttling features can help you to run things smoothly and manage fluctuations in demand as you do so.
Overall, the key thing is to cater to different eating and ordering habits to the best of your abilities, both on-premises and off-premises, using all the resources and technology available to do so.


Prepare to succeed
Hospitality businesses have faced down some of the most extreme challenges in living memory over the past months. While the Christmas period is sure to bring unique difficulties too, it also presents a great opportunity to make positive progress and give your business a vital end-of-year financial boost.
Getting your preparation right, through a series of key actions, can make all the difference and set you up for success.


Increase your sales this Christmas with Flipdish online ordering